This has been a really fun travel week for me, as I've spent the past few days on Garuda Indonesia and in Jakarta. I've wanted to try Garuda Indonesia first class for a long time, and that opportunity finally presented itself with a recent fare sale they had. I'm so happy I had the chance to try them, as their first class product is now possibly my favorite in the world. I'll have much more detailed trip reports about my experience coming shortly. Today I flew back from Jakarta to Singapore to London, so as an aviation geek, Saturdays don't get more fun than this!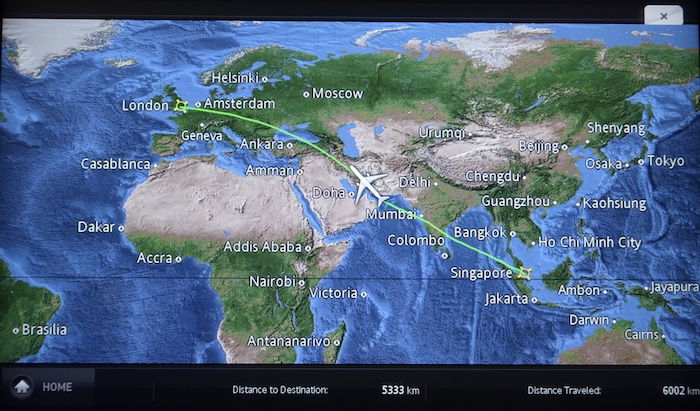 On the miles & points/airline/hotel front it has been an eventful week as well. Alaska finally got the go ahead to proceed with their Virgin America takeover, Alaska miles can now be redeemed on Japan Airlines (and those redemptions are an exceptional value), United announced their first 777-300ER routes, and we've continued to see lots of great promos, including on the credit card front.
Here's a recap of this week's news:
Featured Stories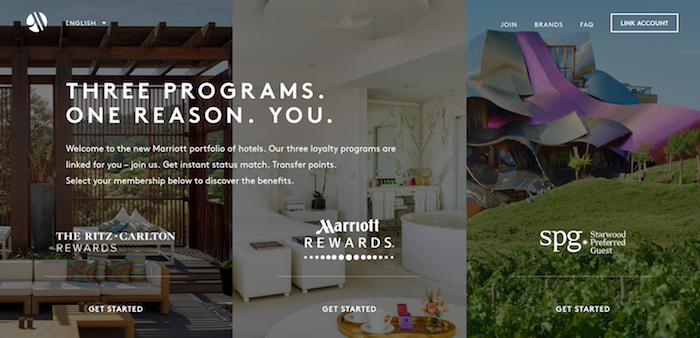 While Marriott's takeover of Starwood is officially complete, they're continuing to run individual loyalty programs for the time being. However, since the day the takeover closed, Marriott has offered tier matching and points transfers for members, which has created a fantastic opportunity for members to take advantage of the relative strengths of both programs.
Points can be transferred between both programs at a ratio of one Starpoint per three Marriott Rewards points. I consider that to be a fair transfer ratio, and based on my understanding, so far the number of points transfers between programs has been roughly equal (meaning as many people have converted Starpoints into Marriott Rewards points as the other way around).
With that in mind, I figured I'd write in a bit more detail about one of the very best uses of Marriott Rewards points, which is Hotel + Air Packages. This allows you to redeem points for a set number of nights in a certain category of hotel, plus a certain number of miles in select frequent flyer programs.
---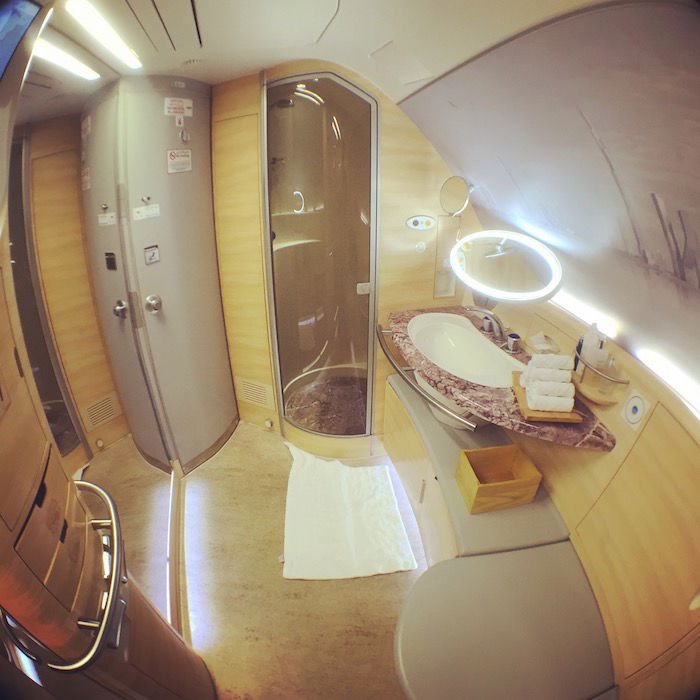 I love aspirational travel, and for me that's the beauty of miles & points. Everyone is looking for different experiences with miles & points, and in my cases I like to redeem them for experiences I couldn't otherwise afford, like international first class tickets and very expensive hotels.
However, as I get older, I notice my impression of things is shifting a bit, and I think sometimes that's interesting to reflect on. While I might not be "old" yet (I'm 26), I've been flying hundreds of thousands of miles per year for about a decade now, so I think I can at least justifiably say I'm more easily exhausted than I used to be when it comes to travel.
Don't get me wrong, getting on a plane still makes me giddy. Watching a sunrise or sunset from a plane (whether I'm seated in the first or last row) is still one of my favorite experiences in the world.
---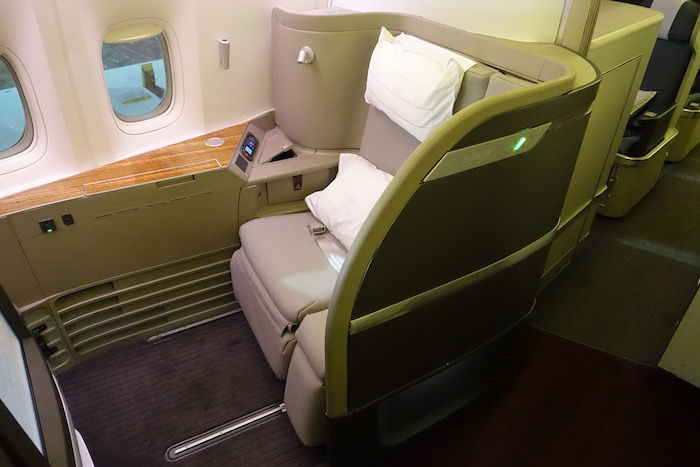 Citi has just increased the sign-up bonuses on their co-branded AAdvantage credit cards for a limited time, to 50,000 bonus miles upon completing minimum spend. Both cards have a $95 annual fee, though it's waived for the first 12 months.
This is a fantastic sign-up bonus, especially when you consider that both cards have reasonable minimum spend, and the annual fee is waived for the first year. If you fly American even once in a while, both of these cards also come with some useful benefits.
Earning 50,000 miles with a waived annual fee the first year and perks when flying American is a great offer. I value American miles at ~1.5 cents each, so to me the bonus of 50,000 miles offered by each card are worth ~$750.
---

TIPS: Earning Miles & Promos
Postmates + Amex Offers: Get Food Delivered To You At A Discount
Which Citi AAdvantage Card Is Best For You: Platinum Or Executive?
IHG Unveils Their First Accelerate Promotion Of 2017
Amazing Emirates Business Class Fares From Cairo To Just About Everywhere
Maxing Out My Last $300 Travel Credit Of 2016
Earn 100K+ American Miles With 2 Credit Card Sign-Ups
The Best JetBlue Mint Fare I've Ever Seen
Virgin America First Class Fare Sale For The Holidays
Hilton Flash Sale: Save 20-40% On Winter Stays
A Single New Credit Card Is Costing An Issuer Up To $300 Million In Profits This Quarter
Today Only: Earn 15 American Miles Per Dollar Spent At 15 Retailers
Last Chance: 2 Great Promos For Buying Hotel Points
Hilton Extends Their Triple Points Promotion Through January 31, 2017
Today Only: Earn 15 United Miles Per Dollar Spent At 15 Retailers (Including Bose!)
American Adjusts Mileage Earning On "Special" Fares
TRICKS: Redeeming Miles
9 Reasons To Be Excited About Redeeming Alaska Miles On JAL
Alaska Adds (Expensive) Awards To Australia & New Zealand
Aer Lingus Doesn't Understand How A Distance Based Award Chart Works
Japan Airlines Awards Now Bookable Through Alaska Mileage Plan!
Everything You Need To Know About Marriott Hotel + Air Packages
TRAVEL With Ben (Lucky)
One Change I'd Like To See 5 Major Hotel Loyalty Programs Make
A Fascinating Perspective On Why My Airline Reviews May Be Biased
Surprising Conclusion: Did The Child Bandits Steal Something From Our Hotel Room?
How My Perception Of "Aspirational Travel" Is Shifting As I Get Older…
WTF: 3 Kids Forced Their Way Into Our Hotel Room
Are Hotel Check-In Times Guaranteed?
REVIEWS & Trip Reports
My New Favorite Starwood Club Lounge In The World
A Flawless Finish To Our Garuda First Class Experience
Garuda Indonesia's Incredible First Class Ground Services In London
Garuda Indonesia 777 First Class In 10 Pictures
Lufthansa A330 First Class In 10 Pictures
Review: Royal Plaza Hotel Hong Kong
Review: Shanghai Airlines Economy Class A330 Shanghai To Hong Kong
How A Weekend in Barcelona Earned Me Enough Points For A Norwegian Ticket To New York
NEWS & Updates
Qantas Expected To Announce The World's Longest Flight Tomorrow
Kuwait Airways Unveils New 777-300ER First & Business Class Cabins
United's New 777-300ER Is Now Bookable — Here's What You Need To Know
Will World of Hyatt Globalist Members Really Receive Unlimited Suite Upgrades?
United Announces Their First 777-300ER Routes, Featuring Polaris Seats
Ukraine International Airlines Is (Temporarily) Adding An A330 To Their Fleet
SPG Platinum Members Now Receive Delta Comfort+ Upgrades
Emirates Will Introduce Premium Economy Within The Next 18 Months
Incredible Deal On A Portable iPhone Charger
United Cuts Elite Upgrades On Some Hawaii Flights
Delta Is Improving Their Free Snacks In Economy
American Express Drops More Hints Of An LAX Centurion Lounge
American's On-Time Performance At LAX Has Improved Greatly
Marriott Is Removing Bibles From Millennial-Focused Hotels
American Flight Attendant Shows Up To Work 8 Times Over Alcohol Limit
Alaska Settles Lawsuit, Takeover Of Virgin America To Close Shortly
A Look At South African Airways' New Business Class
Surprising Life Advice From The "Miracle On The Hudson" Pilot
Breaking: DOJ Approves Alaska & Virgin America Merger, But At A Cost…
An Update On Access To The Qantas First Class Lounge LAX
LATAM Will Fly Between Santiago And Melbourne In 2017
Tourist Denied Entry To Kazakhstan Because New Zealand Isn't A Country
Qantas Can't Seem To Follow Oneworld Lounge Access Rules At LAX
A Look At American's Makeshift International First Class Lounge At LAX
---
I hope everyone has a great rest of the weekend!