As I wrote about in September, struggling South African Airways is in the process of taking delivery of five A330-300 aircraft. That's a bit of a puzzling move, as their longhaul fleet is becoming even less consistent, as they'll have A340-300s, A340-600s, A330-200s, and A330-300s. No wonder they have so many last minute aircraft swaps.
From a passenger experience standpoint, what's perhaps most intriguing about these new A330-300s is that they feature an updated business class product, which is long overdue for the airline.
Currently SAA has fully flat seats on their A340s, while they have angled seats on their A330s (though at least the angle isn't as bad as on some other airlines).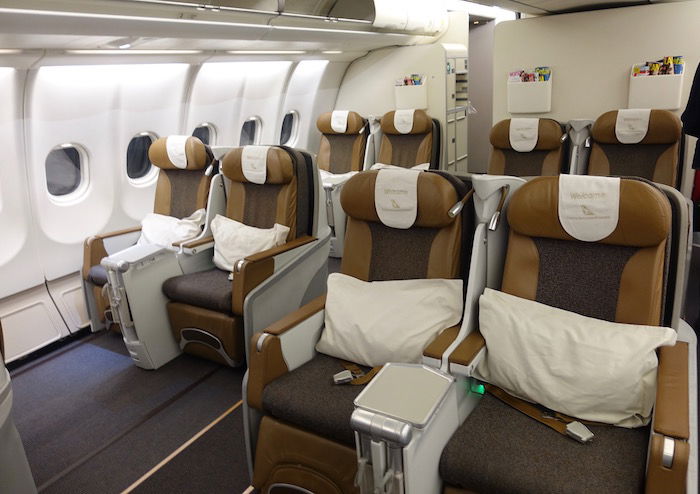 However, as I wrote about in September, SAA's new A330-300 aircraft will feature a new business class product altogether, in a 1-2-1 configuration. We weren't sure what type of seats they'd have, though.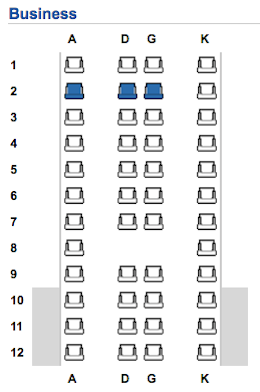 Well, SAA has just taken delivery of their first A330-300 aircraft, and they just posted a picture to their Facebook page of the pilots on the plane's delivery flight. Fortunately SAA had them take a picture in front of the business class seats, which look very nice. SAA seems to have gone with the Vantage XL business class seat on the A330, which is the same product you'll find on airlines like SAS.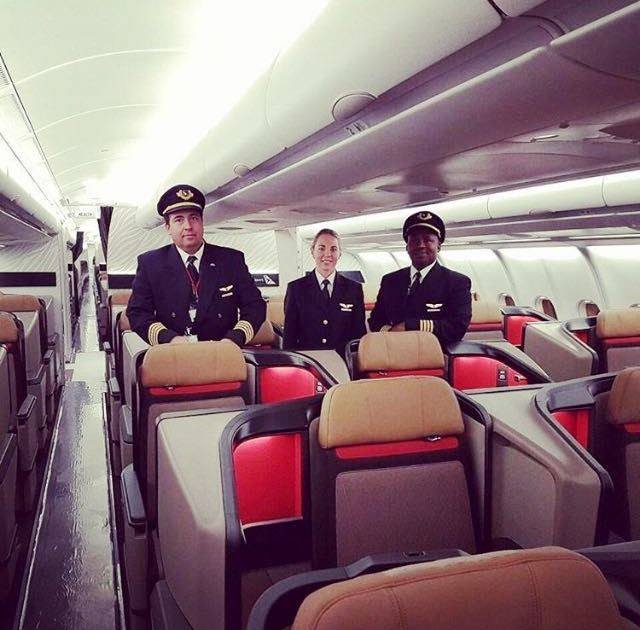 This is a very nice private, fully flat product, so it's a great choice for South African Airways. It's just a shame that the A330-300 has limited range, so you won't see this flying nonstop to/from the U.S. anytime soon. Instead they'll be offering their best business class product on flights around Africa.
However, rumor has it that SAA will eventually configure their A340-600 aircraft with this new business class product as well. This hasn't been officially confirmed, though.
This makes SAA the second airline in Africa to have the Vantage XL seats, after RwandAir.
(Tip of the hat to Jimmy)