United introduced Polaris on December 1, 2016, which is the name for their new first & business class experience. This includes new airline lounges, improved food & beverages, better bedding, and also new seats.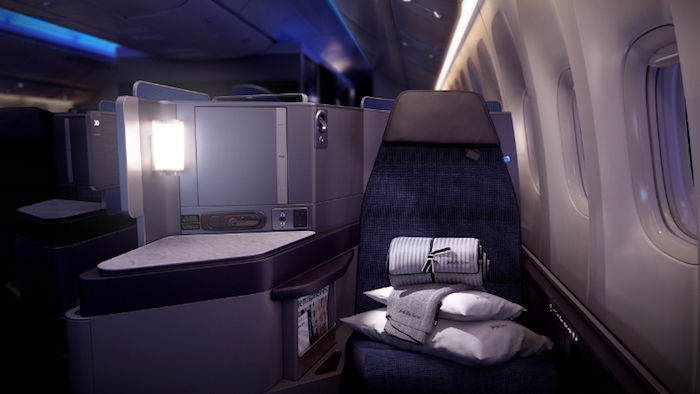 The catch is that United's new business class seat isn't in service yet. So while you can now experience the new soft product, you'll potentially be doing so from a business class product featuring eight seats per row.
The first United plane featuring Polaris will be the Boeing 777-300ER, of which United has 14 on order. After that, existing 777-200s will be the next plane to get the new product.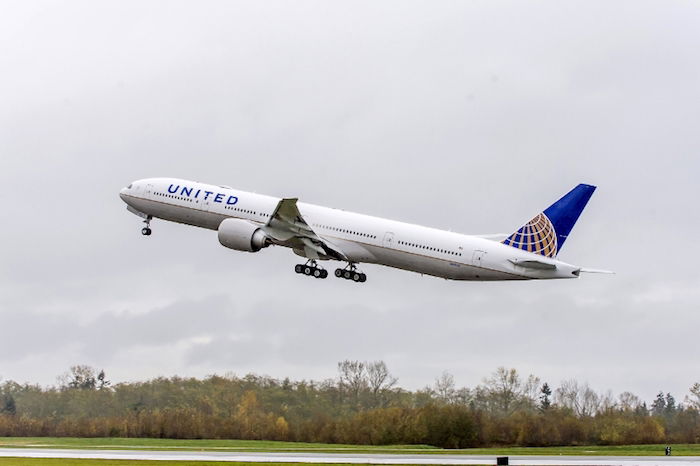 While United is in the process of taking delivery of their first 777-300ER, there's usually a bit of a delay between when the airline takes delivery of a plane and when they actually start operating it on scheduled flights.
Well, United has just announced their first 777-300ER routes, both domestic and international:
Between February 16 and May 4, 2017, United will operate 6x weekly flights between Newark and San Francisco using the 777-300ER
As of March 25, 2017, United will introduce the 777-300ER on their San Francisco to Hong Kong route, which is presently operated by a 747-400
This is all tentative and subject to change, though the new aircraft type should be loaded into the schedule over the weekend.
It's normal for airlines to operate a new plane on domestic flights first, so they can familiarize crews with the planes, and also work out any kinks before they start longhaul service.
While United initially said that they planned on basing their 777-300ERs at Newark, I'm not surprised to see San Francisco to Hong Kong be the first longhaul route to get the new plane.
United's 777-300ERs will feature a total of 60 Polaris seats, in a 1-2-1 configuration. That's a pretty premium heavy configuration.
Bottom line
It's great to see a schedule for the first flights with United's new business class hard product. While the improvement in the soft product is nice, you can only get so excited when a plane has eight seats per row in business class.
It'll be great to see what this plane is like on longhaul routes.
Anyone plan on flying United's 777-300ER on one of the Polaris routes early next year?