As I start to write this post, I'm not sure where exactly I'm trying to go with it. But here it goes anyway…
"Aspirational travel" is my goal with miles & points
I love aspirational travel, and for me that's the beauty of miles & points. Everyone is looking for different experiences with miles & points, and in my cases I like to redeem them for experiences I couldn't otherwise afford, like international first class tickets and very expensive hotels.
However, as I get older, I notice my impression of things is shifting a bit, and I think sometimes that's interesting to reflect on. While I might not be "old" yet (I'm 26), I've been flying hundreds of thousands of miles per year for about a decade now, so I think I can at least justifiably say I'm more easily exhausted than I used to be when it comes to travel.
Don't get me wrong, getting on a plane still makes me giddy. Watching a sunrise or sunset from a plane (whether I'm seated in the first or last row) is still one of my favorite experiences in the world.
Even my amazement at aspirational travel hasn't faded much, like how I can shower on an Emirates plane…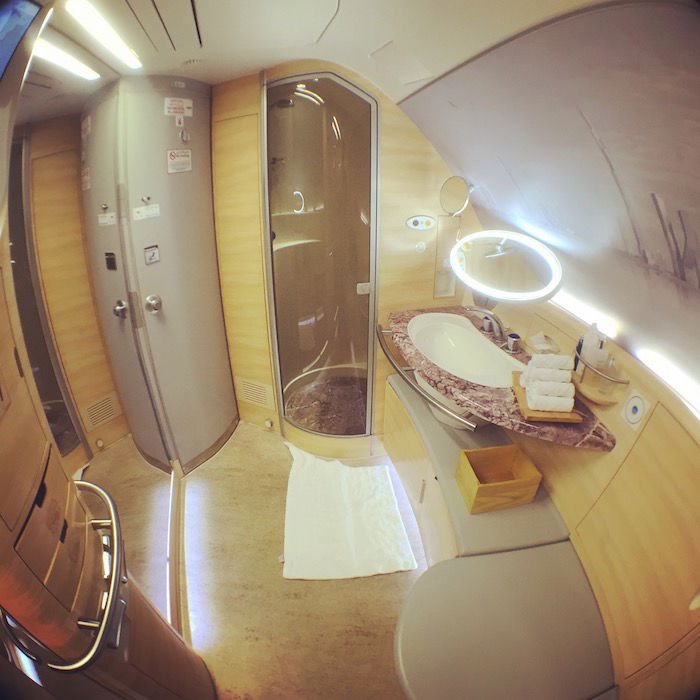 Or how I can be driven to the plane in a Porsche when flying Lufthansa…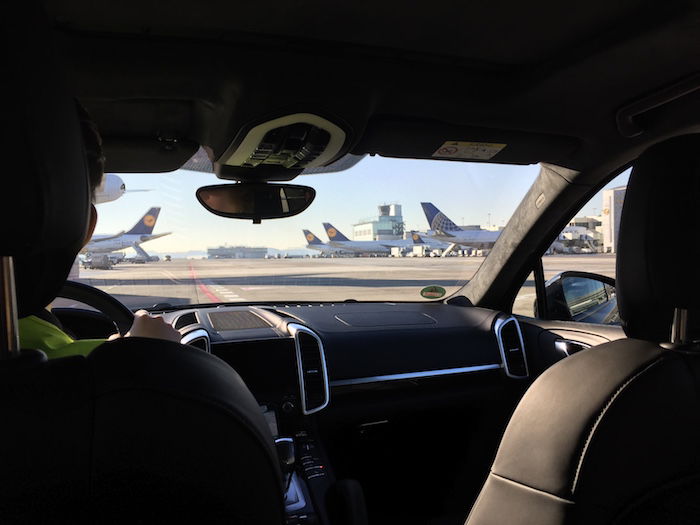 Or how I can redeem miles for an "apartment" on Etihad…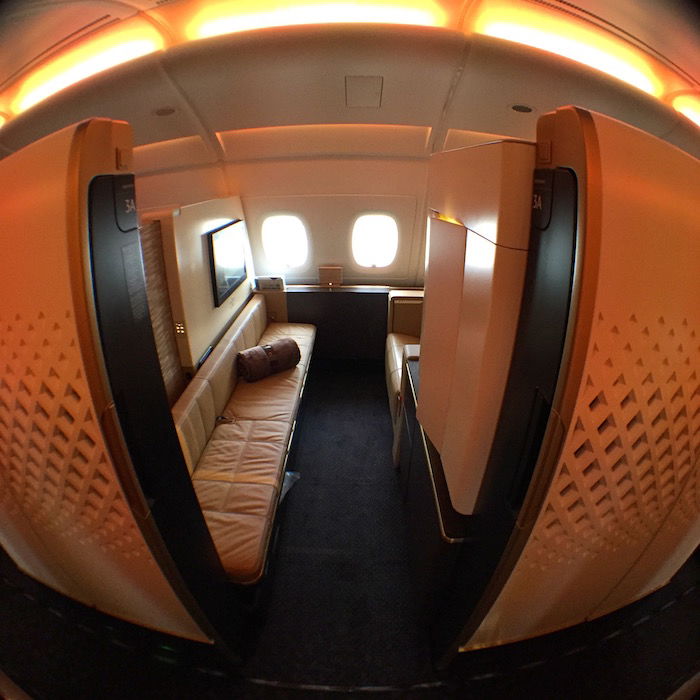 Or how I can redeem miles for a double bed on Singapore…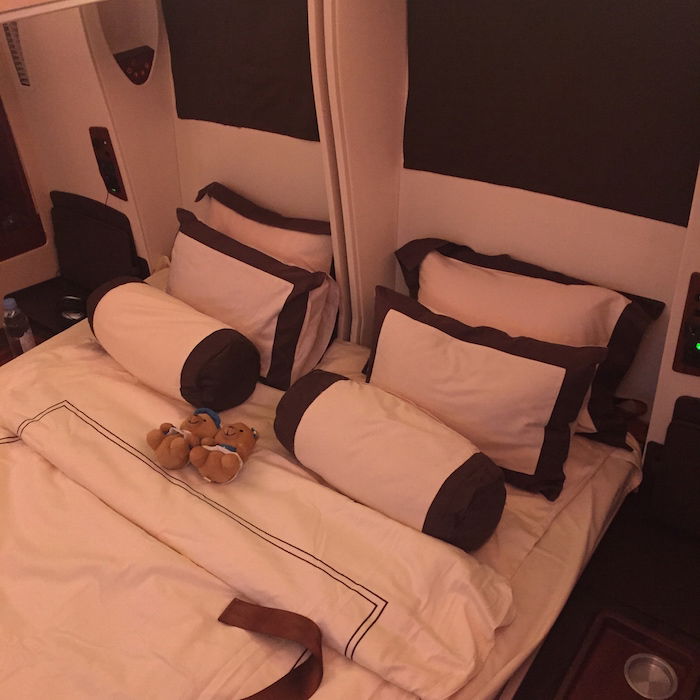 That stuff is amazing… but…
My perception of aspirational travel is changing
Here's my point, which I'll share in the context of my visit yesterday to the First Class Terminal. This is Lufthansa's incredible first class lounge, which is disconnected from the rest of the terminal. This has always been one of my favorite first class lounges, though I hadn't visited in about two years.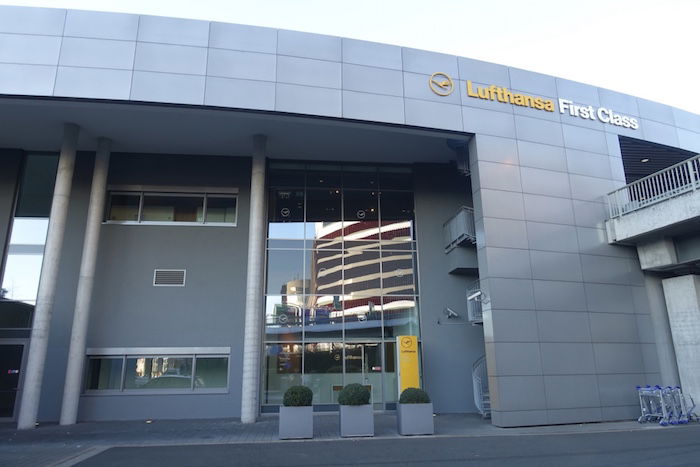 I've flown Lufthansa first class a countless number of times, and so often I'd intentionally plan super long layovers so I could enjoy the lounge. However, prior to yesterday I hadn't been for almost 2.5 years, and was surprised by how my impression changed.
Don't get me wrong, the lounge is fantastic and gorgeous. We had a three hour layover, which in practice meant we had about two hours in the lounge, since it took about 30 minutes to get to the lounge, while we left the lounge about 40 minutes before departure.
Before our visit I was worried the connection was too short, though 10 minutes after arriving in the lounge I was sort of twiddling my thumbs, which is the first time I've ever felt that way.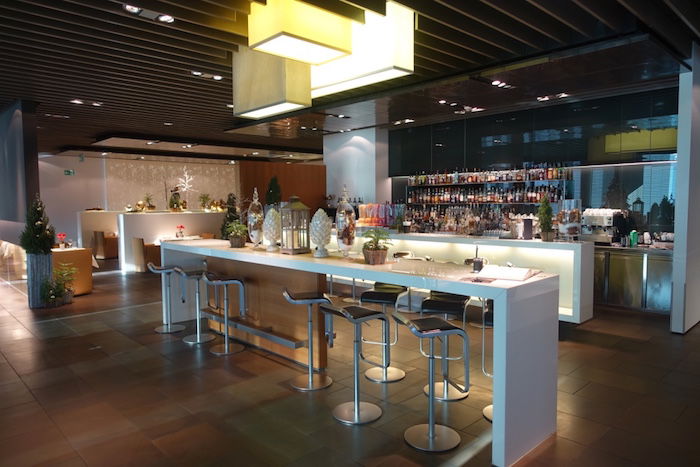 In the past I would have ordered a cappuccino, then had a fresh pretzel and Fanta, then had a meal, then taken a bath with the cute First Class Terminal rubber ducky, then gotten in a nap room for about 15 minutes just for giggles, etc.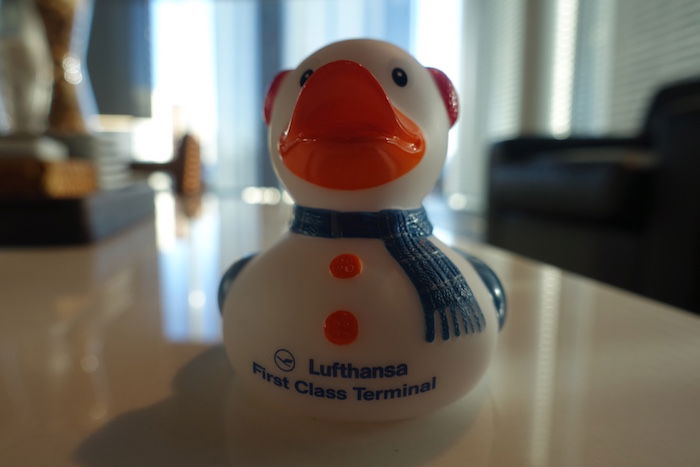 However, I'm trying to generally live a healthier life nowadays (recognizing that my lifestyle in general is extremely unhealthy), and part of that is not eating just for giggles. I had just gotten off a flight where I had a big meal, so I didn't really need a cappuccino or pretzel or Fanta or another meal.
Instead I ordered a black coffee and a glass of water, and that's all I had in the First Class Terminal. I took a quick shower, and spent the rest of my time there getting caught up on work. Rather than feeling like our connection was too short, I was starting to feel like it was too long.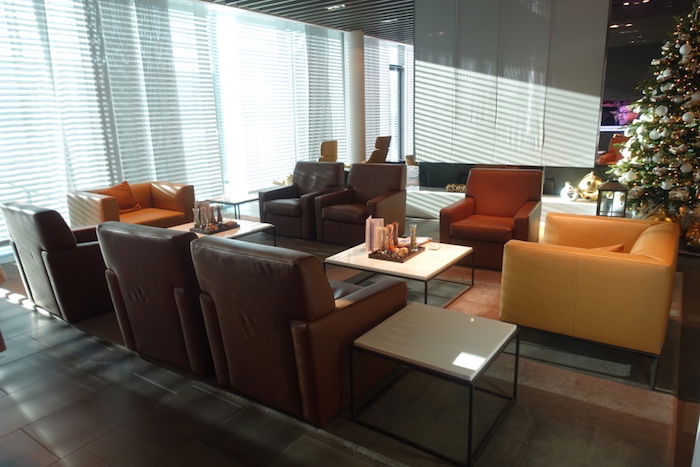 Of course I loved being driven to the plane in a car on the taxiways. As an aviation geek that's something that will never get old. At the same time, in practice we ended up walking an extra 20 minutes to the First Class Terminal for the privilege of that.
The real benefit of the First Class Terminal is the convenience of skipping the airport altogether if you're originating in Frankfurt, which of course wasn't the case for our journey.
What's my point?
Over time peoples' priorities change, so it was interesting for me to experience that firsthand in the context of one of my favorite lounges in the world. Again, I love flying just as much as before, and I've loved reviewing new airlines and have found that to be actively enjoyable, even when the airlines aren't great.
But as what we're looking for out of experiences changes, overall impressions of products change as well. While the First Class Terminal is incredible, I didn't have that same childhood level of amazement I've had in the past, and part of that is because I'm trying to be healthier and more responsible.
For a lot of my travels, the journey is the destination, since I'm flying with the intent of reviewing new airlines. However, for travel where the destination is the actual destination, my priorities are slowly starting to shift.
Is Austrian business class nonstop to Vienna better than Lufthansa first class to Frankfurt, with a connection in intra-Europe business class to Vienna? In the past I would have said "absolutely no way," while now I'm thinking "hmmm, maybe it is."
Again, I'm not sure what exactly my point is, though I'm curious if others can relate to the overall sentiment.