Hello from somewhere between London and Jakarta, as I'm flying Garuda Indonesia first class at the moment. I'll have a lot of thoughts about the flight shortly, but first have to share how impressed I was by Garuda's ground services at Heathrow.
Garuda Indonesia departs from Terminal 3 at Heathrow, and unfortunately they don't have their own lounge. That means they use the No1 Lounge, which is also a Priority Pass lounge.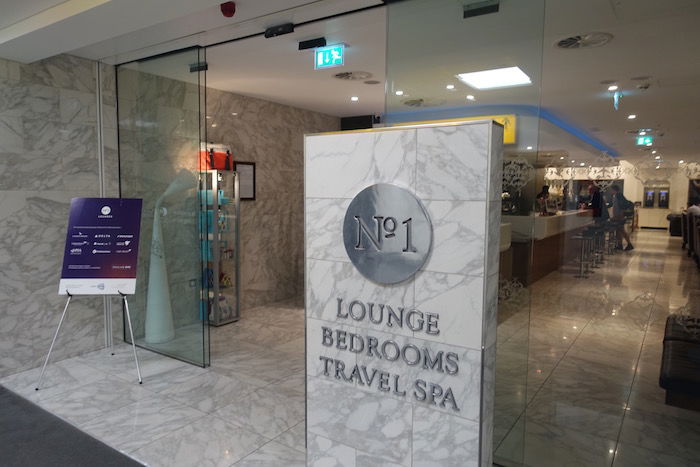 The airline only recently started flying to Heathrow, and I suspect they couldn't work out an arrangement with another lounge.
On the surface it's rather disappointing to use a Priority Pass lounge as an international first class customer.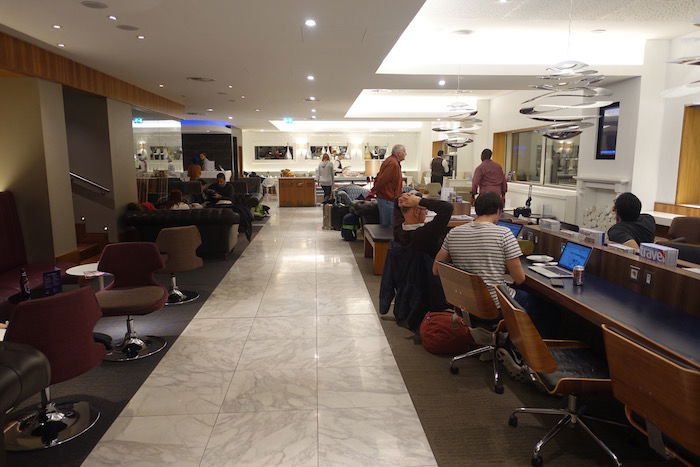 However, every other aspect of the experience was incredible. When we arrived at check-in we got in the first class line, and from the side a guy named Luke came up to us, addressed us by name, and explained he'd be watching after us until our flight left.
I found out he didn't work for Garuda Indonesia, but rather for an outside ground services company that the airline contracts to. Furthermore, every first class party had their own representative (on this flight there were six first class passengers and four representatives).
He escorted us through security and brought us to a special cornered off area of the lounge.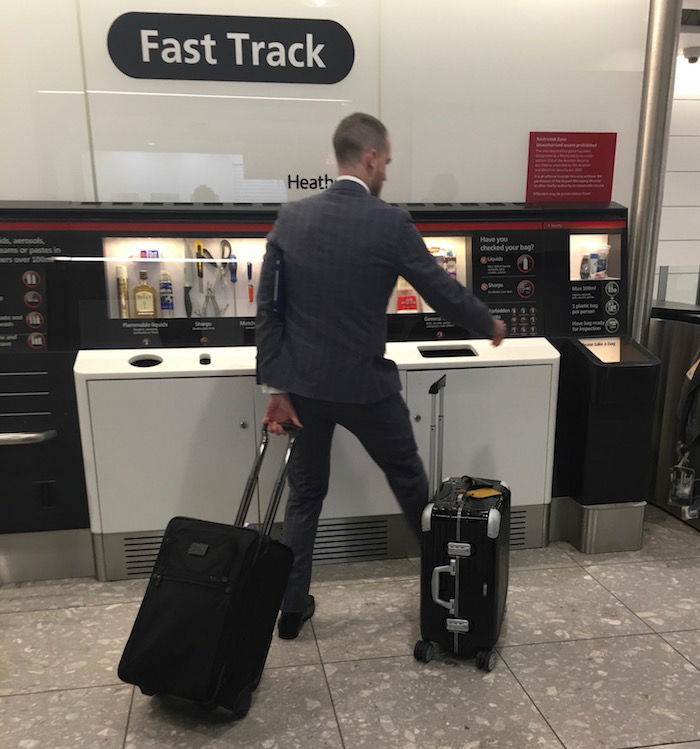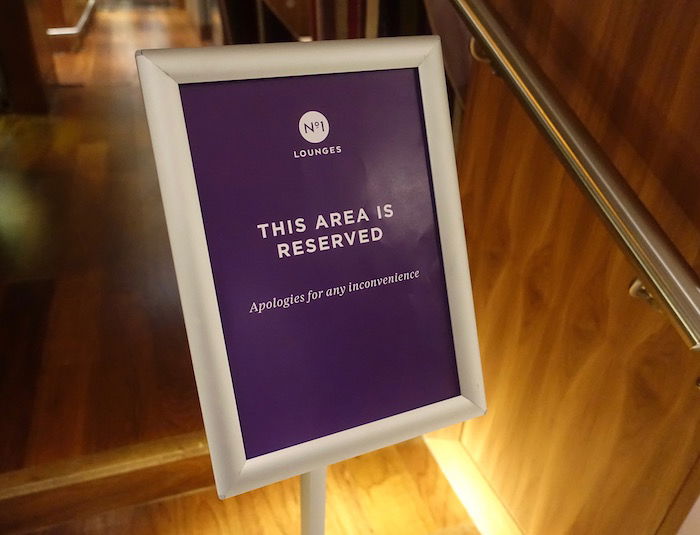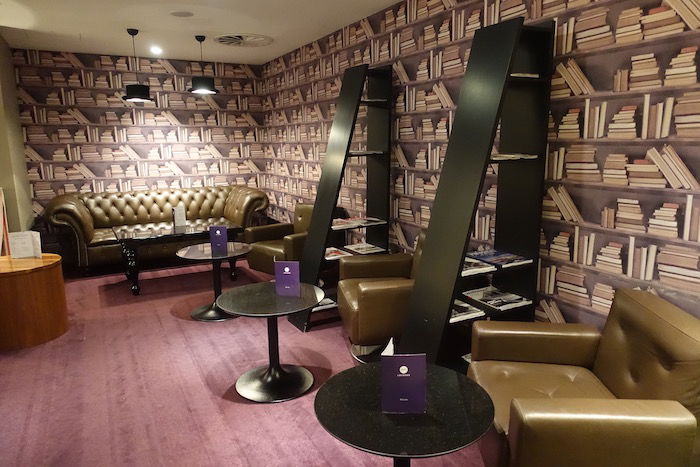 In that area of the lounge there's proper service (a guy constantly came around to see if we wanted anything else), and also complimentary hot food, which you'd otherwise have to pay for in this lounge.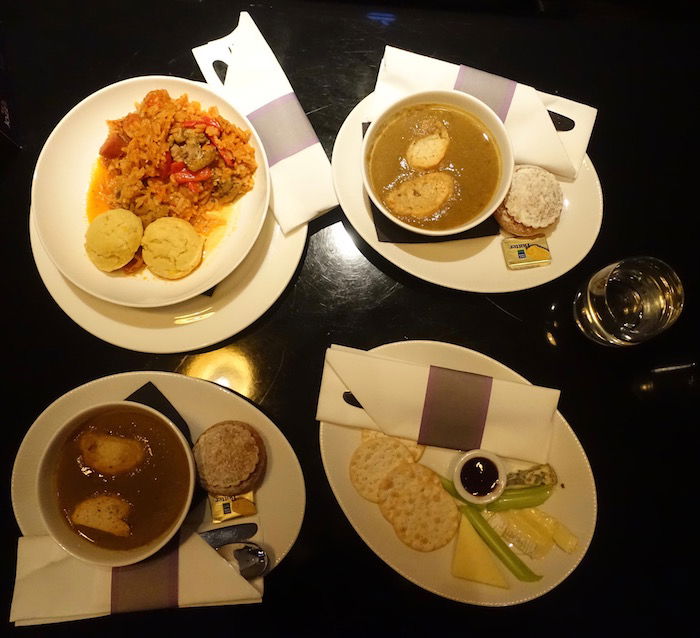 Luke checked on us a couple of times during our stay (unfortunately our flight was delayed by over three hours, but the airline did a good job communicating that in advance), and then finally when the flight was ready for boarding he brought us to the gate, whisked us past the line, and onto the plane.
It's damn impressive how much effort Garuda Indonesia puts into the first class ground experience, even at an airport where they don't have a lot to work with. I'm guessing they couldn't work out a deal with any of the airlines at Terminal 3, so a contract lounge is the best they could secure. Given the situation, they really do make the best of it.
While this is just the start of the experience, my first thought is that Garuda Indonesia has among the world's most comprehensive ground service, perhaps only after Air France and Air India (I know that last one sounds crazy, but…). If this is the service that Garuda offers at an outstation, I can't wait to see what service is like in Jakarta.
Stay tuned for more details on my Garuda experience. Flying with them really is a dream come true, as I've been wanting to fly them for so long.