Early last year it was announced that IAG would be taking over Aer Lingus. For those of you not familiar, IAG is the parent company of British Airways, Iberia, and Vueling. As part of this, Aer Lingus also announced that they would rebrand their loyalty program, which would be joining the "Avios" scheme. The new program is called AerClub, and was just recently launched.
I find it a bit puzzling that there are so many different Avios currencies, and that British Airways basically runs several parallel loyalty programs, all of which are slightly different. That seems unnecessarily complicated to me, especially since you can transfer points between currencies. For example, there are plenty of instances where redeeming Iberia Avios is a better value than redeeming British Airways Avios.
Anyway, the AerClub program is now live, and while I'll have a more detailed post about the currency as such soon, there's one specific aspect of the program that I feel deserves a separate post.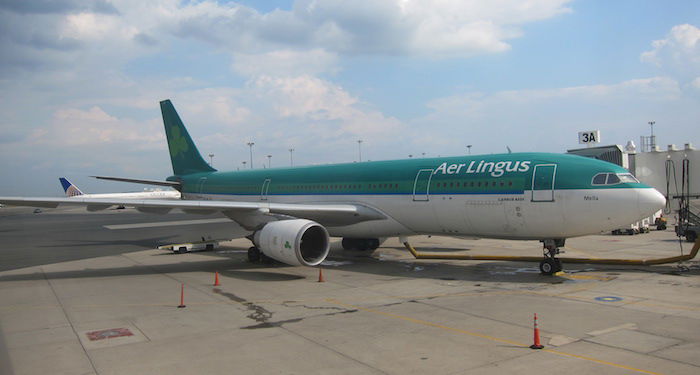 Aer Lingus A330
Boston to Dublin has long been a great value with Avios
As I first wrote about in 2012, one of the best distance based award chart "sweet spots" has been between Boston and Dublin on Aer Lingus. British Airways has a distance based award chart, and awards that are between 2,000 and 3,000 miles in distance price out a certain way. Boston to Dublin is ~2,985 miles, so has long been an incredible use of Avios, given that British Airways Avios could be redeemed on Aer Lingus.
So back in the day you could redeem just 12,500 or 25,000 Avios for a one-way ticket between Boston and Dublin in economy and business class, respectively. Unfortunately last year British Airways devalued their award chart, and raised the price of that award to 75,000 Avios roundtrip in business class (though economy continues to cost 25,000 Avios roundtrip).
Still, redeeming Avios on Aer Lingus' Boston route is a significantly better value than redeeming to any of their other U.S. cities, since they all span a distance of over 3,000 miles.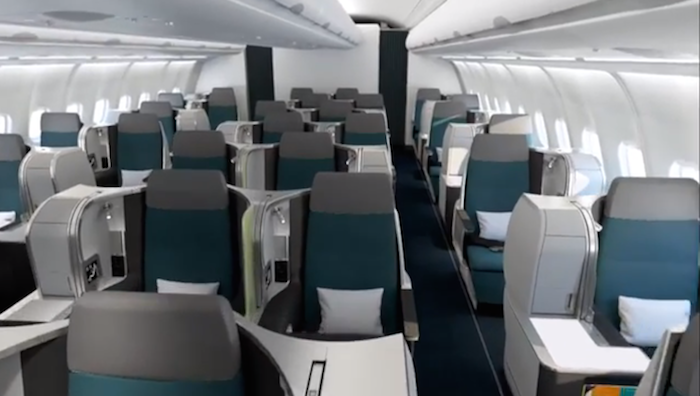 Aer Lingus' new business class
Aer Lingus doesn't know what a "distance based award chart" is
Aer Lingus' new AerClub program will have a distance based award chart that more or less mirrors British Airways' award chart. Here are their six tiers of awards: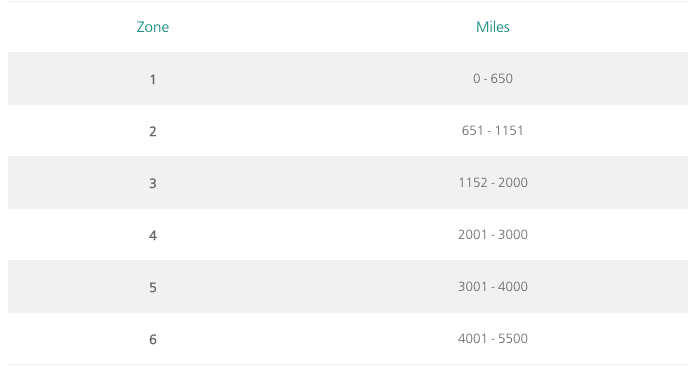 Here are the corresponding costs: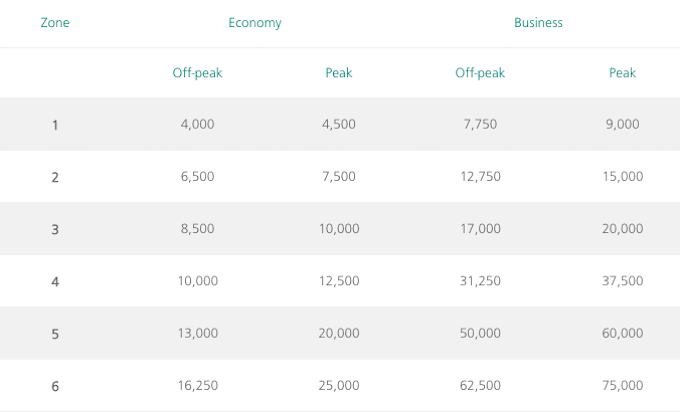 Under that chart the following exception is listed:
(Please note the exceptions of Shannon/Dublin to Boston which are based on Zone 5)
In other words, Aer Lingus has a distance based award chart, except when it doesn't suit them. So Aer Lingus is artificially inflating the cost of awards between Boston and Ireland.
I'm not yet sure whether British Airways Executive Club will be making the same change, or else it might make more sense to book Aer Lingus business class awards through Executive Club rather than AerClub.
With these changes, booking Boston to Dublin/Shannon through AerClub will cost:
26,000 Avios roundtrip in economy off-peak
40,000 Avios roundtrip in economy peak
100,000 Avios roundtrip in business class off-peak
120,000 Avios roundtrip in business class peak
C'mon Aer Lingus, this isn't cool. If you're going to have a distance based award chart, have a distance based award chart, and not a "meh, we don't like the distance between those two cities so we'll artificially change them" chart.
(Tip of the hat to Head for Points)