Yesterday Tiffany posted about how it's now possible to redeem Alaska Mileage Plan miles on Japan Airlines. While the partnership between Alaska and Japan Airlines was first announced in May, we were told that reciprocal mileage redemptions would only be possible in late 2016.
Many of us were caught off guard by this redemption opportunity being added, given that Alaska didn't provide any further updates or timeline for adding JAL as a partner, but rather the awards just suddenly became bookable.
Tiffany did a great job summing up the ability to redeem Alaska miles on JAL, though I wanted to write a follow-up post about this new option, because I'm really excited, as I think this is the best new partnership that Alaska has added in a long time. Why am I so excited?
JAL first & business class is phenomenal
I've reviewed JAL's premium cabins many times before, and I think both their first & business class products are spectacular. For more context on that, see some of the reviews I've written about my flights with them:
I think that both JAL's first and business class products are among the top five in the world, so being able to redeem Alaska miles for them is exciting.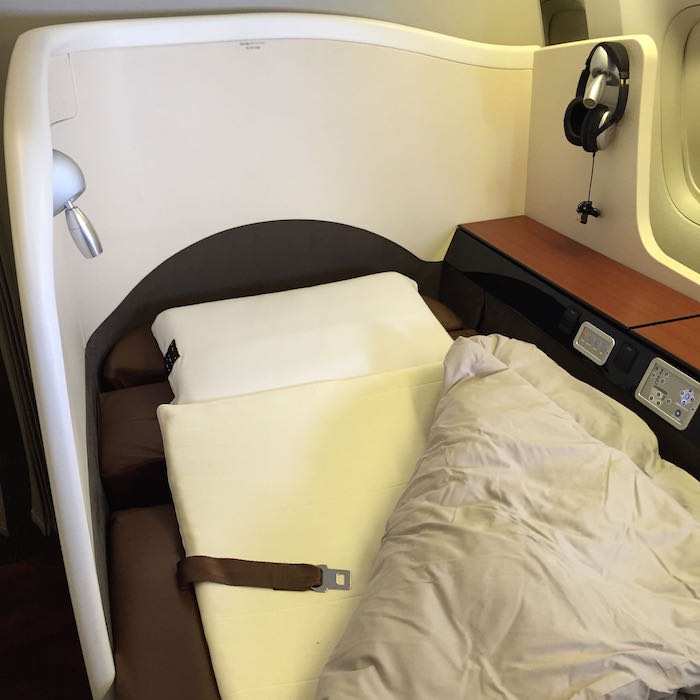 JAL first class
Redemption rates are great
Previously the best way to redeem miles for JAL premium cabins was through American AAdvantage, though they devalued those redemptions earlier in the year. Now first class from the US to Japan costs 80,000 miles, while first class from the US to much of the rest of Asia costs 110,000 miles. Alaska's rates are significantly lower, as you can see:
| | Economy | Business | First |
| --- | --- | --- | --- |
| US to/from Asia (Japan, South Korea, India) | 35,000 | 60,000 | 70,000 |
| US to/from Southeast Asia (Technically Indonesia, Singapore, Malaysia, Vietnam, Hong Kong, Thailand, Philippines, and Cambodia, but in practice China and Taiwan as well) | 40,000 | 65,000 | 75,000 |
| Intra-Asia (all regions) | 15,000 | 25,000 | 30,000 |
Alaska Mileage Plan Redemption Rates on Japan Airlines
I'm not just excited because this represents a good deal, but also because of what this means for Alaska Mileage Plan. If they were thinking of devaluing a bunch of redemptions soon, you'd think they'd introduce this redemption at a devalued rate that reflects that.
So it's great to see that Alaska isn't matching American's pricing, but rather is continuing to pave their own way.
There are no fuel surcharges
Some of the partners Alaska has added lately, like Hainan and Icelandair, have come with carrier imposed surcharges on award redemptions. It's great to see Mileage Plan add a partner without imposing these surcharges.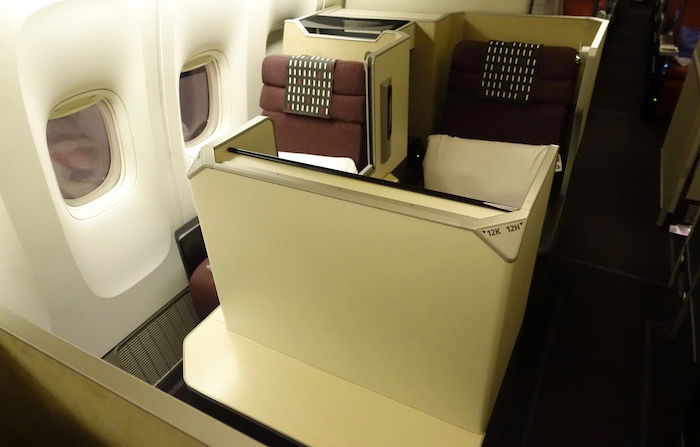 JAL business class
You can do a stopover in Tokyo on an award
This is huge, and is really what makes Mileage Plan so great. You can make a stop in Tokyo for as long as you'd like before continuing to your final destination. Most frequent flyer programs don't allow free stopovers on awards, let alone on one-way award tickets.
So being able to do this is really exceptional, especially since Japan is a ways from Southeast Asia. So it's not like Bangkok, where you're a short flight on a low cost carrier away from a bunch of other countries. In the case of Japan, it can be an additional seven hour flight to Southeast Asia.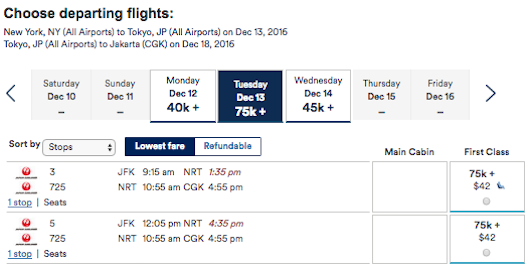 This is a new way to get to India with miles
India can be a tough place to get to on miles sometimes. Fortunately Alaska's definition of Asia is quite broad, as you can travel on JAL from the US to Delhi via Tokyo for just 60,000 miles one-way in business class. That's incredible, and might be the new best way to redeem miles to India (if you don't mind going the long way, depending on where you're originating).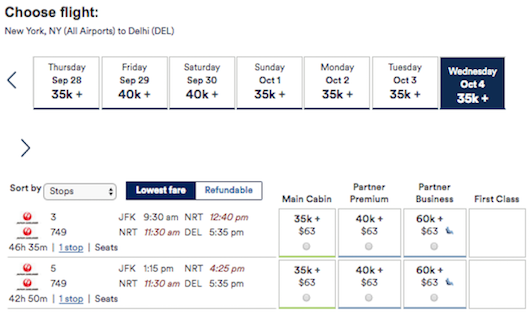 You can do a stopover on an intra-Asia award
This is huge. When you redeem Alaska miles on Cathay Pacific intra-Asia you can't do a stopover in Hong Kong, though for whatever reason you can do a stopover in Tokyo when booking Japan Airlines within Asia. For example, for 25,000 miles you can fly from Singapore to Tokyo, have a stopover, and then continue from Tokyo to Delhi, all in business class.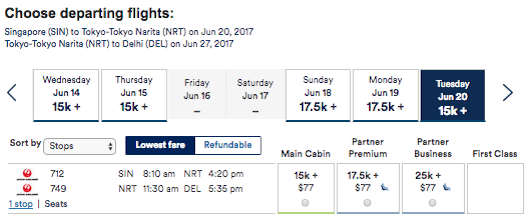 That covers a distance of 7,000 miles one-way, which is toughly the same distance as a roundtrip between New York and Delhi…. all for 25,000 miles in business class.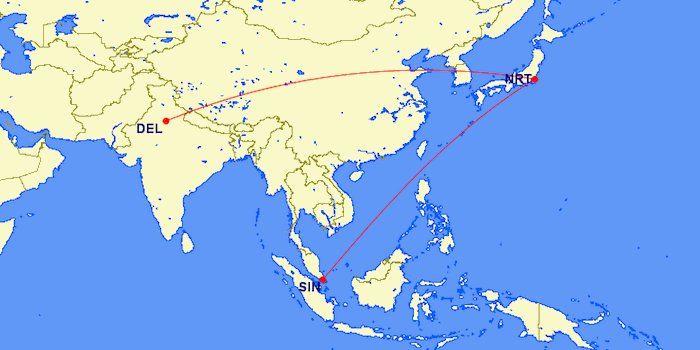 Great ticket change policies
Alaska Mileage Plan lets you cancel or chance your award ticket up until 60 days before departure at no cost. That gives you a lot more flexibility than a vast majority of other programs when it comes to changing your tickets.
You can redeem for premium economy
While redeeming for JAL premium economy wouldn't be my first choice, this is an opportunity that could prove potentially useful. Most U.S. carriers don't let you redeem miles for premium economy, which is good news for those who have access to premium economy seats, since they're typically much more readily available than first or business class seats.
So since Alaska lets you redeem for JAL premium economy, you shouldn't have any trouble finding those seats when first & business class awards aren't available.
You can easily buy Alaska miles
At the moment Alaska is selling miles with a 40% bonus, which is an opportunity to pick them up for ~2.11 cents each. If you're acquiring miles at that rate, it means you could pick up enough miles for a Singapore to Tokyo to Delhi flight (with a stopover in Tokyo) for just ~$600 in business class. That's insane.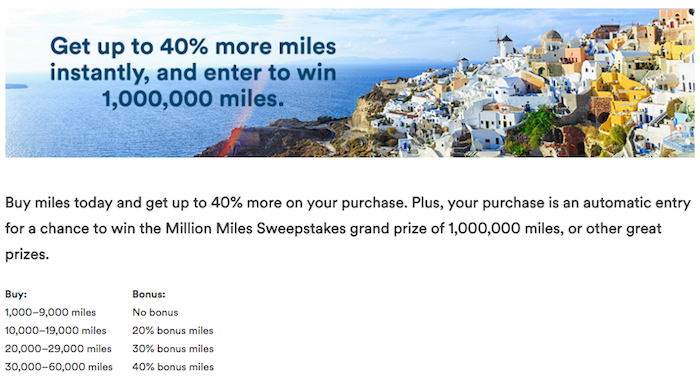 The bad news…
Very few things in life are entirely good news, and this is no exception. The bad news here is that JAL award space isn't amazing to begin with, and now of course there will be significantly increased demand for these flights. Furthermore, American doesn't let you search JAL award space online, while Alaska's website does, so you can expect there will be even more competition for those seats.
So if you're planning last minute or way in advance you still shouldn't have trouble finding space, but this isn't an airline that's always going to have business or first class award space.
Bottom line
This new redemption partnership between Alaska and Japan Airlines presents some of the best redemption values out there. Between the stopovers on one-ways (including on intra-Asia flights), the great redemption rates, the generous region definitions, and JAL's excellent premium cabin products, I think a lot of us will be getting value out of this partnership.