I don't think there's an airline that's making a bigger deal of the fact that they're taking delivery of Boeing 787s than Qantas. They're still a year from having their first 787 delivered, but they've been hyping it for a long time.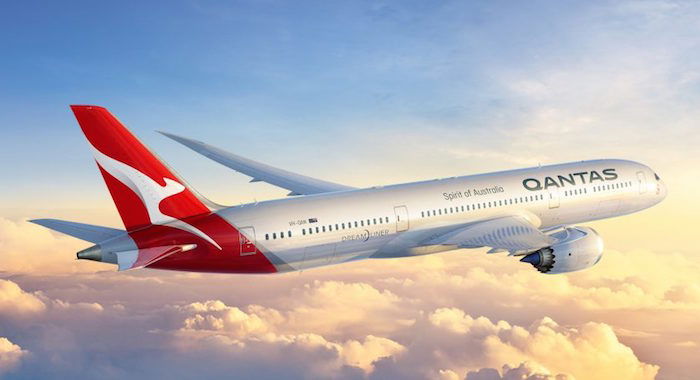 Last month they revealed the layout they're planning for their 787-9, which will be quite premium heavy. The plane will feature a total of 236 seats, including 42 business class seats, 28 premium economy seats, and 166 economy class seats. That's quite a spacious configuration.
Qantas will essentially have modified Vantage XL seats in business class on their 787s, all of which will feature direct aisle access and quite a bit of privacy. It's similar to the seat they have on their existing A330s.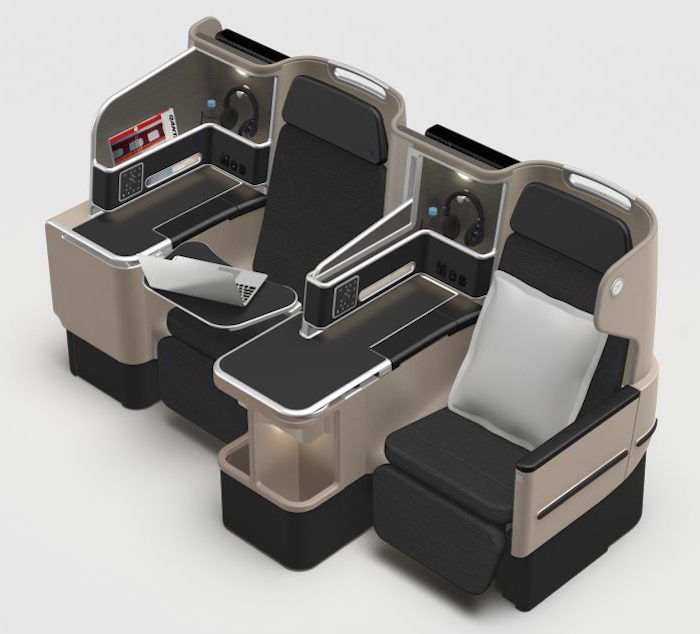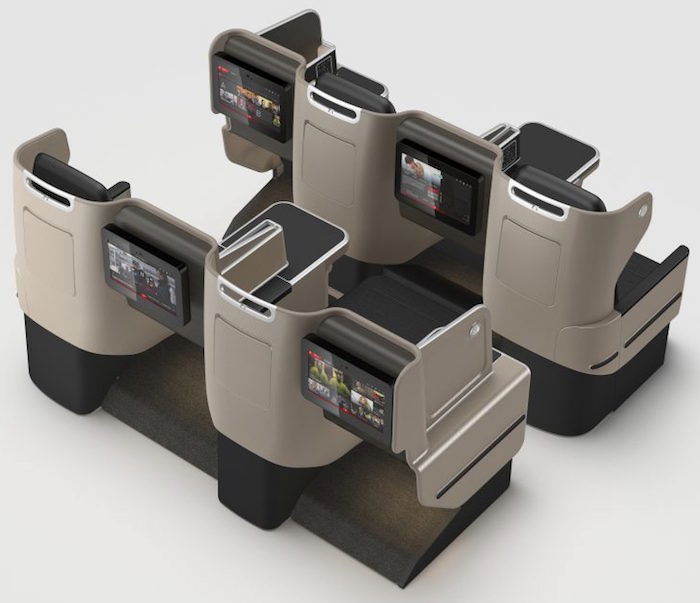 Qantas said that they'd soon announce their first 787 route, and we've heard a lot of speculation as to what the route could be. The most common speculation we've heard is that they'll launch Perth to London flights, though there have also been rumors of them launching other ultra longhaul flights, like Dallas to Melbourne.
Anyway, while I can't personally verify it, Yahoo is reporting that Qantas CEO Alan Joyce is headed to Perth tomorrow (Sunday) to announce a new route, and it sounds like that route will be Perth to London:
With Qantas boss Alan Joyce set to fly to WA tomorrow to make an announcement alongside airport chiefs and Premier Colin Barnett, it is understood the airline and Perth Airport are close to finalising the landmark agreement.

The development would pave the way for direct flights from Perth to London using Qantas' revolutionary Boeing 787 planes, with the potential for extra routes to Paris, Frankfurt and Rome to follow.
If Qantas does indeed announce Perth to London, it would be the world's longest flight, at over 9,000 miles one-way. Presently the world's longest flight is from Dubai to Auckland, which is just under 200 miles shorter.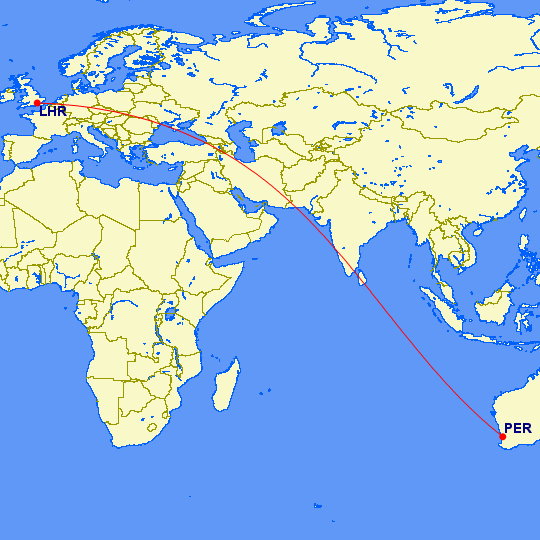 While I think it's great that Qantas is using the 787 to open up a new market that previously wasn't possible, I just can't wrap my head around how they're hoping to turn a profit on such a route. Ultra longhaul flights are notoriously difficult to turn a profit on, and in this case there are already so many one stop opportunities between Australia and Europe thanks to the Gulf carriers:
Perhaps Qantas can command a mild premium for nonstop business class or premium economy on the nonstop flight, though I can't imagine they can command that much of a premium, given the number of world class airlines offering one stop service between the two cities at reasonable costs, with only marginally longer travel times
In economy I'd certainly prefer breaking up the journey (in Dubai or Doha, for example) rather than having a single ~18 hour flight.
So I guess we'll mark this as "developing" for now, and see what happens tomorrow. With oil prices potentially on the rise, any sort of ultra longhaul flying will be even tougher to turn a profit on.
Do you think Qantas will announce a Perth to London flight, and if so, what do you think their odds are of turning a profit on it?
(Tip of the hat to Brad B)