Different U.S. carriers have different policies when it comes to complimentary upgrades on flights to Hawaii. For example, American allows elite upgrades on all routes to Hawaii, while Delta only allows elite upgrades to Hawaii on their flights out of Los Angeles, Salt Lake City, and Seattle.
Well, it looks like United is making some changes to their complimentary elite upgrade policy for flights to Hawaii:
As of December 8, 2016: All Chicago (ORD) and Denver (DEN) Hawaii flights departing on or after March 1st, 2017 will no longer be eligible for Complimentary Premier Upgrades or Instant upgrades. West coast routes between Hawaii and Los Angeles (LAX) or San Francisco (SFO) will continue to eligible for both Complimentary Premier Upgrades and Instant Upgrades.
Prior to this United didn't allow complimentary elite upgrades on Hawaii flights out of Houston, Newark, and Washington Dulles, given that these routes have been operated by aircraft featuring fully flat beds in business class (not to mention that Newark to Honolulu is a long flight).
With this change, United will only be offering complimentary elite upgrades on Hawaii flights departing from Los Angeles and San Francisco.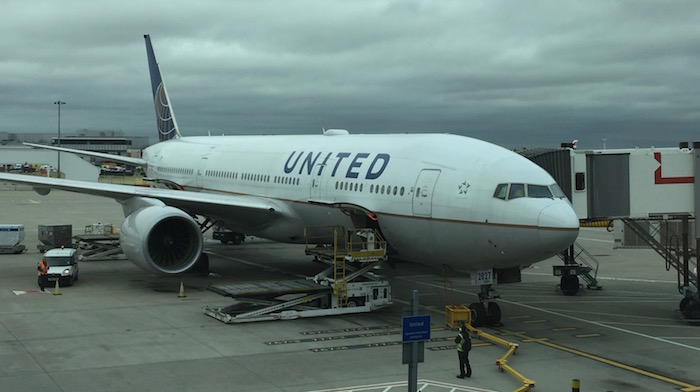 This change is fairly logical given that United is in the process of installing flat beds on their existing domestic 777s, meaning that the flights from Chicago and Denver to Hawaii will feature flat beds pretty soon.
The flights from Chicago and Denver are tough complimentary upgrades anyway, given the number of people paying for first class and confirming upgrades to Hawaii. So while it's certainly a negative change on the surface, at the same time it's not like upgrade chances were great before this.
Bottom line
Now that United has made this change, neither Delta nor United offer complimentary upgrades to Hawaii, except for flights from the west coast (we're including Salt Lake City with that). However, American continues to offer elite upgrades on all flights to Hawaii, including out of Dallas. Given the copycat attitude U.S. airlines take, you have to wonder if American will match…
How do you feel about United's Hawaiian upgrade policy change?
(Tip of the hat to CMK10 and View from the Wing)