I sometimes give airlines a hard time when I perceive they're performing poorly, so I think it's only fair to point out when they've greatly improved.
Over the summer I wrote about how American's on-time performance at LAX was abysmal. As someone who flies American to/from LAX a fair amount, over the summer just about every flight I took had a long wait for a gate to become available, regardless of whether we were arriving early, on-time, or late.
American has been trying to grow like crazy at LAX, though unfortunately they may have over-extended themselves a bit. While American is in the process of adding gates at LAX, it sure seems like they should have waited until their construction was completed before adding capacity.
In mid-August American acknowledged the problem and committed to making changes to improve their performance at LAX. Specifically, American made some changes to their scheduling department, and said that if that didn't help they'd make changes to their operations department.
In other words, American had decided that they simply had too many flights scheduled to/from LAX, rather than that operations just wasn't handling the flights correctly.
Well, it has now been several months since summer, so have American's operations at LAX improved?
Cranky Flier wrote a post about this topic a couple of days ago, comparing American's performance over the past two months to the performance of other airlines at LAX, as well as to their own performance over the summer.
Flights are typically considered on-time if they arrive within 14 minutes of their scheduled arrival time, so here's how airlines did with that metric at LAX between October 1 and November 30, 2016 (this includes both mainline and regional flights):
American — 82.7% on-time
Delta — 79.8% on-time
United — 78.5% on-time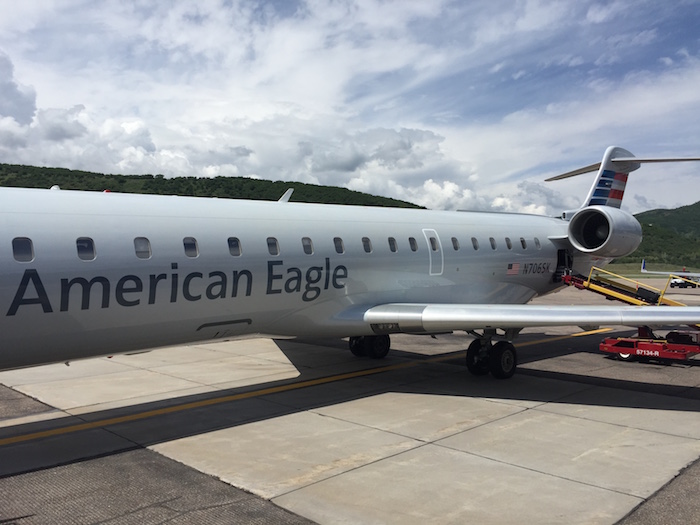 That's a fantastic improvement, especially when you consider that in June only about 65% of American flights were on-time to LAX.
Obviously the improved performance at LAX is as a result of them cutting the number of frequencies out of the airport. However, what we can't as easily figure out is how many of these frequencies were cut due to American acknowledging their unrealistic scheduling, rather than just natural capacity cuts that happen after the peak summer travel season.
Regardless, kudos to American for their improved performance at LAX. While nobody likes a cut in flights, it was the only way to avoid a continued situation where so many of their flights were running late.
To those who frequently fly American to/from LAX, have you noticed their improved performance?