On the travel front it has been a slow week for me, as I've spent most of my time on the ground in the US getting caught up on stuff. However, I have a crazy few weeks of travel coming up, which I'm excited to share the details of shortly.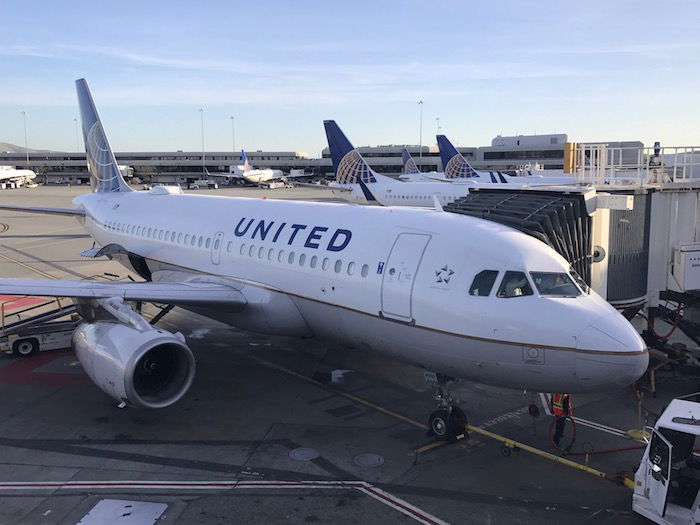 There's no doubt the biggest story of the week has been United's "dragging" incident, which went more viral than I think anyone could have anticipated. On top of that we've seen the Daily Getaways promotion for 2017 launched this week, another airline cut service to Cuba, a leaked seatmap for Singapore's new A380 Suites Class, and more.
With that out of the way, here's a recap of this week on the blog:
Featured Stories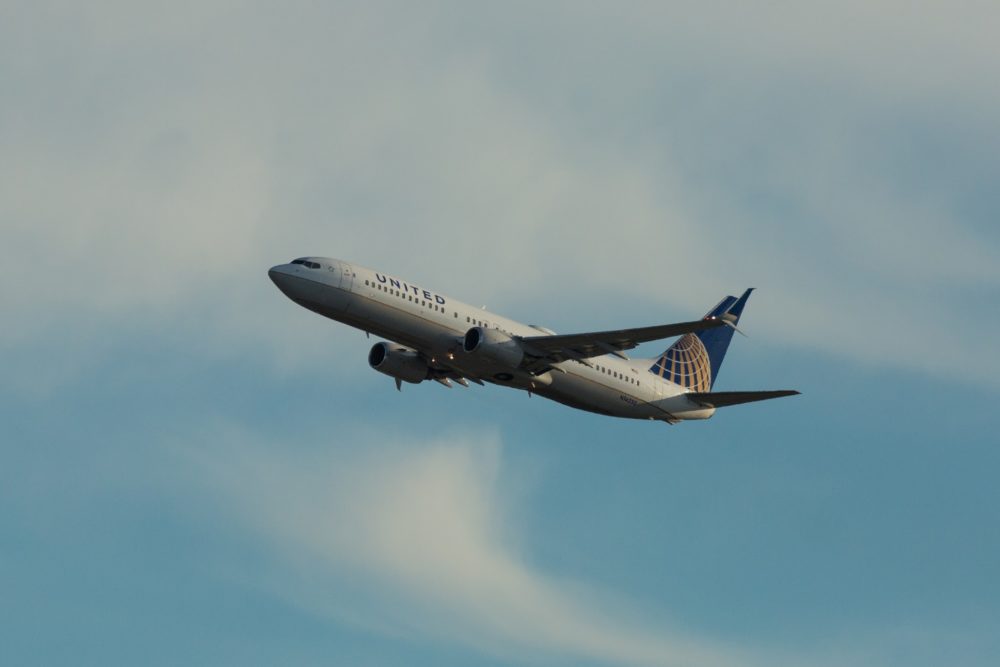 United's situation involving the passenger who was forcibly removed from a plane last weekend was despicable. In short, United needed to accommodate four crew members on a flight from Chicago to Louisville that was already full.
In these cases, there are fairly well established procedures to follow that usually result in passengers either being voluntarily or involuntarily denied boarding. Or in common parlance, they are bumped from the flight. It happens every day, on every legacy airline.
So why did this particular situation end so poorly?
---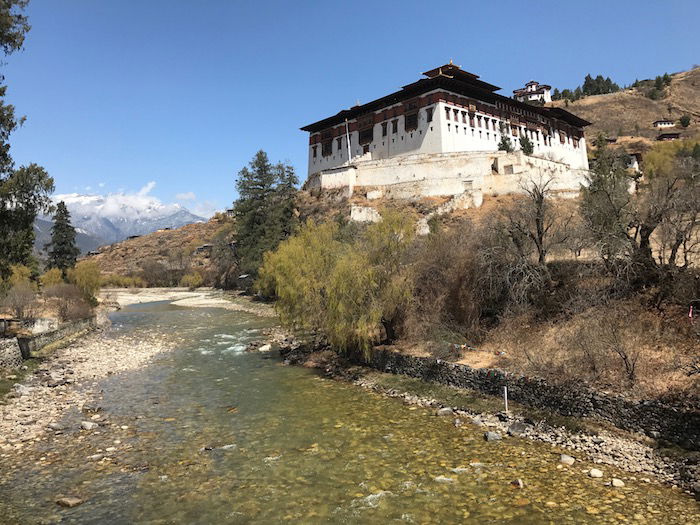 My trip reports are typically exclusively focused on hotels and airlines, though I decided to write two installments about our time in Bhutan, given how much I enjoyed visiting the country. I don't want to do a minute-by-minute recap of what we did, but ratherw share my overall impressions, what I'd do differently next time, etc.
Almost everywhere we went, we were the only tourists. That's an experience that money can't buy in other places.
Visiting Bhutan isn't cheap, but if you can swing it, I highly recommend it. This is one of the most memorable places I've ever been.
---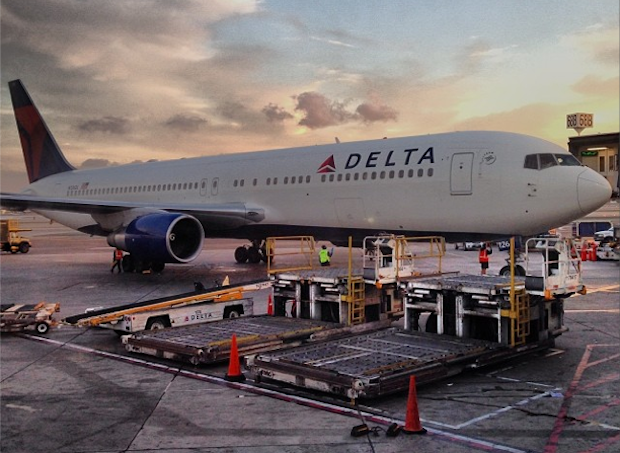 I think it's fair to say that United has a bit of regret for the policies they had in place that led to Sunday's "dragging." While we can argue all day about how the blame should be split between the airline and airport security, there's one thing I think most people agree on, including United's CEO.
Frontline employees should be given more discretion to apply common sense to situations, including oversold flights. United looked for volunteers to give up their seats on the flight from Chicago to Louisville, and presumably if they raised the offer someone would have eventually accepted it. Instead they involuntarily dragged someone off the plane.
United said they'd look at their policies and update them to make sure something like this never happens again. Well, rather impressively, United isn't the only airline updating their policies following this incident.
Delta wants to make sure passengers aren't involuntarily denied boarding from flights, so has given their frontline employees more discretion as to how much compensation they can offer for voluntary denied boardings.
---

TIPS: Earning Miles & Promos
Great LATAM Business Class Fares To Easter Island
Is Earning Diamond Status With The Hilton Surpass Card Worth It?
Should You Buy 15,000 Wyndham Rewards Points For $175?
Amex Platinum Card Benefits: Fine Hotels & Resorts
SAS Backtracks On Their Generous Hertz Promotion
8 Reasons To Apply For The Best Ever Hilton Surpass Card Offer
Full Details Of The Remaining 2017 Daily Getaways Packages
Earn Oman Air Gold Status With One Business Class Ticket From Manchester
Save $40 On Your Next JetBlue Ticket With Amex Offers
Today Only: Buy IHG Points For Under 0.6 Cents Each
American & Qantas Are Cutting Reciprocal Mileage Earning Rates
Today Only: Discounted MGM Las Vegas Packages
Today Only: Alamo Rental Car Certificates For 50% Off
6 Reasons To Apply For The Marriott Rewards Premier Credit Card
Amex Platinum Card Benefits: Free Rental Car Status
$400 Transatlantic Business Class Tickets Still Available (With Free Stopovers)
TRICKS: Redeeming Miles
My Experience Using The Amex Pay With Points 50% Discount For The First Time
Etihad Guest Hugely Devalues Award Redemptions On Brussels Airlines
My Latest Experience Using The Citi Prestige Fourth Night Free Benefit
TRAVEL With Ben (Lucky)
A Hotel That Gives You A Discount For Being Young
Why Is Business Class Sometimes Cheaper Than Economy?
It's Time I Fly Meridiana Business Class
REVIEWS & Trip Reports
Review: Sheraton Kuwait
Review: Kuwait Airways Business Class A330 Dhaka To Kuwait
Review: Dhaka Airport Lounge
Review: Presidential Suite At The Le Meridien Dhaka
Review: Drukair Economy ATR42 Paro To Dhaka
How We Spent Our Time In Bhutan
NEWS & Updates
United's Next 777-300ER Route: San Francisco To Tokyo Narita
United Revises Policy For Overbooking To Accommodate Crew
Spirit Airlines Is Cutting Flights To Cuba As Of June 1, 2017
Police Officer Accidentally Boards Taiwan-Bound Flight With Gun & Six Rounds Of Ammunition
Leaked Seatmap For Singapore's New A380 Suites Class
Ghana's President Thinks British Airways Should Improve Service Quality
Wow: Delta Significantly Raises Voluntary Denied Boarding Compensation Limits
United's Very Bad Week: Scorpion Falls From Overhead Bin And Stings Passenger
How Delta Is Compensating Those Impacted By Their Operational Meltdown
Cathay Pacific Is Rolling Out Dine On Demand In Business Class This Year
Alaska And Virgin America Are Swapping Planes On Some Routes, And It's Problematic
Alaska Is Going Above And Beyond To Deal With "Cross-Fleeting" Issues
United Is Refunding The Fares Of All Passengers On Flight 3411
More Tales Of United's Thuggish Disregard For Passengers Emerge
Fascinating: Good Morning America Interviews United's CEO
Cathay Pacific Is Getting A New CEO Next Month
American Downgrades Sydney Flight And Suspends Auckland Flight
Wow: Emirates Throws Major (But Fair) Shade At United In New Video
What Are Your Rights If You Get Bumped From A Flight?
United's Removal Of Passengers May Not Have Been Legal
The Root Cause Of United's Denied Boarding Fiasco
I'm Sorry: My Initial Reaction To The United Situation Was Wrong
FINALLY: United's CEO Issues A Real Apology For What Happened
Ouch: Cathay Pacific Is Replacing Their Brand New A350 Business Class Seats
Why Airlines Cutting Free Food & Drinks On Longhaul Flights Isn't A Bad Thing
What United Really Screwed Up With Their Latest Viral Incident
Crazy Video: Passenger Forcibly Dragged Off United Flight
Pathetic: United's CEO Makes The Denied Boarding Fiasco Even Worse
Why United's Incident Is A Much Bigger Deal Than You May Think
Apple Users Only: $10 Starbucks Gift Card For $5
The Horrible Video I Hadn't Seen Of The Guy Being Dragged Off A United Flight…
Great American First Class Fares From Atlanta To Hawaii
British Airways Is Considering Eliminating Free Food & Drinks On Longhaul Flights
---
I hope everyone has a great rest of the weekend!