American has announced a huge schedule change today, where we're seeing a lot of routes getting their plans swapped out. Given how inconsistent American's longhaul fleet is, this means you may find yourself in a different seat than you expected.
American's latest schedule change
While there are a lot of schedule changes, there are a few routes I find especially interesting, including some domestic ones:
Starting in November, Dallas to Sao Paulo is being upgraded from a 787-9 to a 777-300ER
Starting in November, Los Angeles to Sydney will be downgraded from a 777-300ER to a 787-9
American's Los Angeles to Auckland flight will be suspended from August to October, and will then be upgraded from a 787-8 to a 787-9
In December through March, one of American's daily Los Angeles to Honolulu flights will be operated by a 777-200
In December through March, American's twice daily 757 Phoenix to Honolulu flights will be consolidated into one A330 flight
Improvements for Hawaii
Even though it's only seasonal, American flying their international longhaul aircraft from Phoenix and Los Angeles to Honolulu is great news.
From Los Angeles to Honolulu you'll be able to fly American's 777-200, which features fully flat seats and direct aisle access in business class.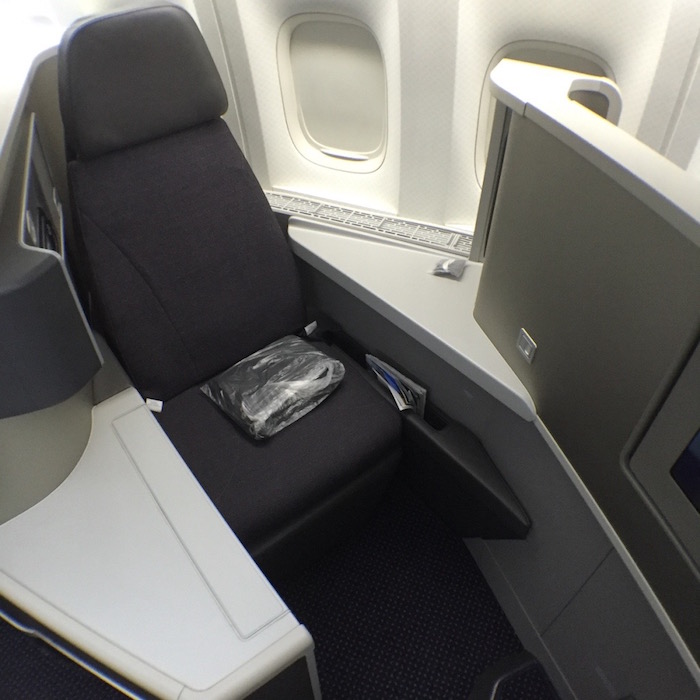 The same is true of the A330 from Phoenix to Honolulu, which has reverse herringbone seats in business class.
So if you're going to Hawaii in peak season, this is something to be excited about.
American is cutting first class to Sydney
This is probably the biggest news of all. American launched flights from Los Angeles to Sydney in December 2015, and it looks like they're already downgrading this flight. Starting in November, the Los Angeles to Sydney route will be operated by a 787-9 instead of a 777-300ER. This means:
The route is losing its eight first class seats
The route is going from 52 to 30 business class seats
The route is gaining 21 premium economy seats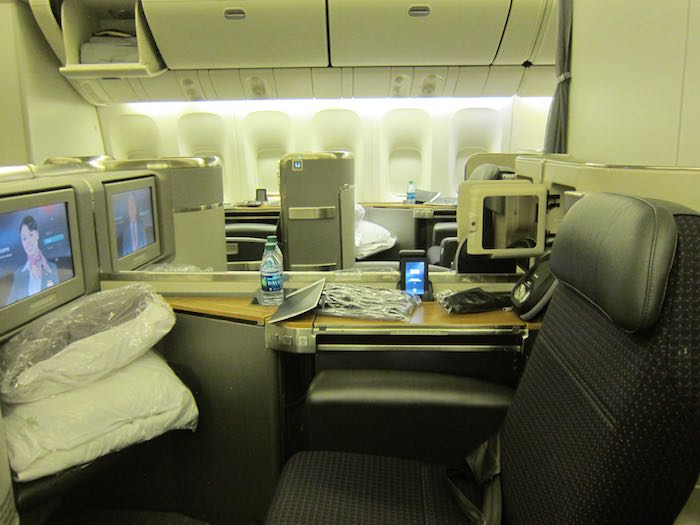 I've heard yields haven't been good on American's Sydney flight, though this is a massive reduction in capacity. They're losing a total of 30 business and first class seats per flight, which will make upgrades significantly more difficult. The only silver lining is that the 787-9 has a premium economy cabin.
It's interesting to see this, given that American introduced special enhanced service on their flight to Sydney. I even flew American from Sydney to Los Angeles shortly after the route was launched, and was very impressed by the service.
American is also seasonally suspending their flight to Auckland, but then is using a bigger plane for the route in peak season. This exactly mirrors what United has done.
Is this a reflection of demand or a sneaky game?
As I explained earlier, American and Qantas were recently prevented from expanding their transpacific joint venture by the Department of Justice. They explained that this could cause them to cut some routes, given that they launched these routes under the assumption that the expanded joint venture would be approved.
Now that a new administration is in office they're refiling their application, hoping that a Trump administration will look upon this more favorably than the Obama administration did, and approve their application.
So it's also entirely possible that this is part of their strategy to create a compelling case for why the joint venture should be approved. They can argue that they're cutting capacity to Australia and New Zealand, suspending routes, having to cut back benefits for frequent flyers, etc. They'll have a much easier time arguing that the joint venture expansion is in the interest of consumers if they take something away before doing so. I suspect that's exactly what's going on.
Given the economy in Brazil, I also have a hard time imagining that the 777-300ER will be better utilized there.
Is anyone impacted by any of the above service changes?
(Tip of the hat to Dylan and JonNYC)