Cathay Pacific is in the process of refreshing their longhaul fleet, and in the past year has started taking delivery of some new Airbus A350 aircraft. They've taken a delivery of a total of 13 of 22 A350-900 aircraft that they have on order, and then over the coming years they'll also take delivery of 26 A350-1000s.
The new A350s feature a refreshed business class product and Wi-Fi, so if you're flying with Cathay Pacific in business class, this is the plane to go with.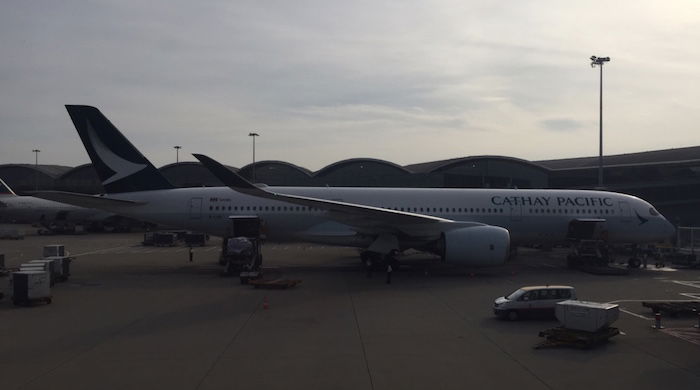 Cathay Pacific A350
Cathay Pacific has reverse herringbone seats in business class throughout their longhaul fleet, and the A350s are no different. However, the A350 seats are slightly updated, so the design should be a bit better.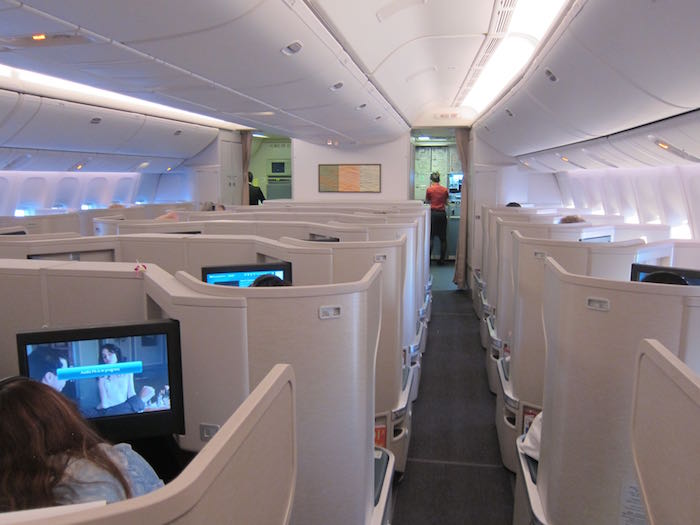 Cathay Pacific's 777 business class
Unfortunately Cathay Pacific is having issues with these seats, to the point that they're ripping out the seats on their first three A350s, and replacing them altogether. AusBT reports that over the coming months Cathay Pacific will replace the business class seats on their first three A350s, a process that will take a few weeks per plane, and should be completed by mid-year:
"Zodiac has agreed to replace all business class seats on the first three A350 aircraft to join the Cathay fleet," James Evans, Cathay Pacific's General Manager of Product, confirmed to Australian Business Traveller.

"The first three (aircraft) have the most acute issues with the finishing," Evans explained, "so next month we will take all the business class seats out of the very first A350-900 and put in a whole new set."
The remaining A350s will also see updates made, though the seats don't have to be replaced altogether:
"With the fourth (A350) right up until the tenth there are still issues, that is true. But the engineering team remedy those issues and bring those seats back to a state that we are satisfied with and which meets our product specification."
This shouldn't come as much of a surprise, but Cathay Pacific's A350 business class seats are produced by Zodiac. That's the same seat manufacturer that United is having issues with, and also the same seat manufacturer that American recently had issues with.
This is really embarrassing for Zodiac. There really isn't enough competition in the seat manufacturing industry, at least among seat manufacturers that have the capacity to produce seats in large quantities…