Update: Hogg has resigned as of August 2019.
Hong Kong-based Cathay Pacific has been struggling financially the past few years, due to their inability to adapt their business model to reflect the times (this is compounded by them having lost a lot on fuel hedges). They've continued running a full service airline, though haven't been able to really command a price premium for that, at least in economy.
The airline has finally decided to add an additional seat to each row of their 777 economy cabin, which should give the airline an additional 1.4 million seats per year. As much as it's a shame to see them follow the competition in this regard, there's just no way they can justify the roomier configuration. Of course that's one of many areas where they haven't kept up with the competition, which has contributed to them losing 575 million HKD last year.
This shouldn't come as much of a surprise, but there will shortly be a management shake-up at Cathay Pacific. They seem to change up their CEOs every three to four years, so this isn't that unusual for the airline (though in this case it presumably reflects Cathay Pacific's poor performance). The always awesome Danny Lee at the South China Morning Post is reporting that Ivan Chu is stepping down as of Cathay Pacific's CEO as of May 1, 2017. At that point he'll be replaced by Rupert Hogg, who is presently Cathay Pacific's chief operating officer.
Hogg has been chief operating officer since March 2014, which is the same time that Chu became CEO. Hogg has been with the Swire group (Cathay Pacific's parent company) since 1986, so he's an industry veteran. Presumably his focus will be on cutting costs while improving revenue, though it remains to be seen how that will be implemented.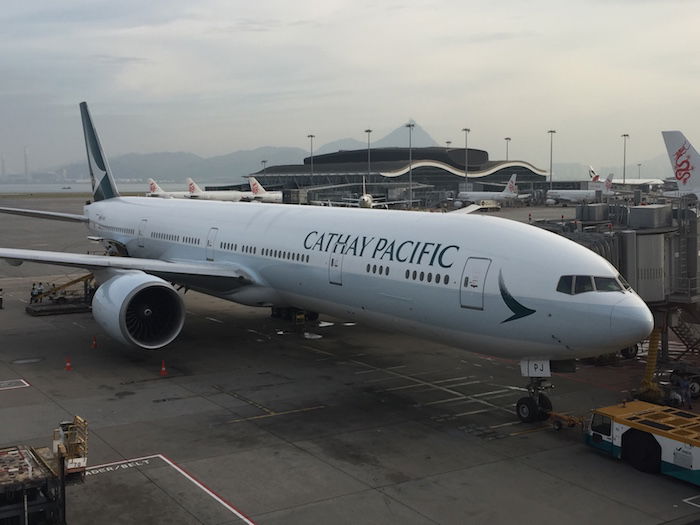 Bottom line
While I don't think Ivan Chu was a bad guy, he seemed pretty passive, and the airline didn't evolve much under his leadership. We'll soon see how Rupert Hogg's approach differs. As much as we probably won't like these changes, Cathay Pacific's path to success probably involves competing somewhat with low cost carriers in economy, while investing in their premium cabin product.
It seems they're starting to head in that direction, though at a snail's pace…