Overbooked flights happen every day on all of the legacy airlines. The vast majority of the time they are dealt with smoothly and professionally by the ground staff without incident. Most of the time the gate agent is able to solicit volunteers who are willing to give up their seat in exchange for compensation and a booking on a later flight. Occasionally they are unsuccessful at getting volunteers, however, and end up involuntarily denying boarding to a passenger. Which sucks.
The issue with United's flight from Chicago to Louisville last Sunday was that it wasn't actually overbooked when boarding began — it only became so when four deadheading crew members showed up and needed to be on the flight. That caused the gate agent to have to work the oversale process after boarding had begun, or possibly even finished. When no one took the voluntarily offer — possibly because United was being cheap — they eventually called the cops who forcibly removed Dr. Dao from the plane.
Well, TMZ is reporting that United issued an internal memo yesterday that changes the policy regarding how crew can be forced onto oversold flights.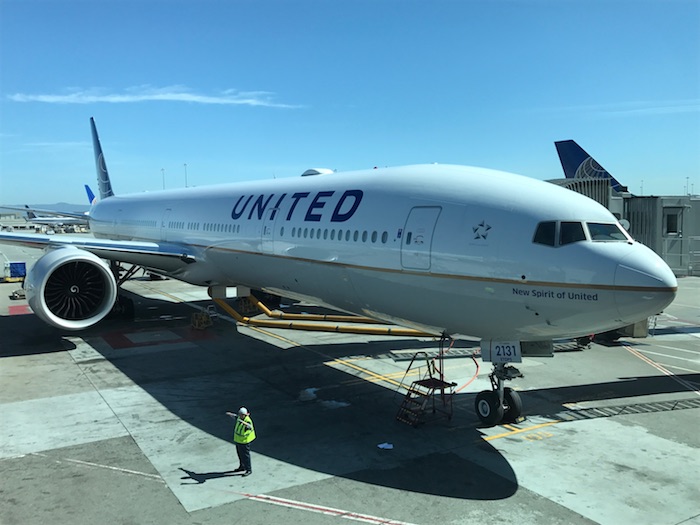 Crew Scheduling For Oversold Flights
The memo states that the scheduling department will only allow crew to be booked onto oversold flights if it is 60-minutes or more before departure. This is so that the oversold situation can be handled in the boarding area, rather than on the plane. They go on to say that deadhead crew who don't yet have a reservation, and are within the 60-minute window, will be booked on the next available flight.
Here is the memo as published by TMZ.
This is obviously a pretty significant change and goes a long way towards preventing a similar situation from happening. It seems that United is finally agreeing with much of the public (and us here at OMAAT) that they should not involuntary deny boarding to someone who has already boarded the plane. That seems so freaking obvious to us laypeople, but I guess the lawyers have a field day with it.
Requiring must-ride crew to be booked on the flight at least 60-minutes prior to departure will at least ensure that the gate agent has time to work the oversale process at the gate, with adequate time to solicit volunteers. Of course, this doesn't guarantee that anyone will actually take the voluntary offer so there will still be occasions where deadheading crew will displace paying passengers from the flight. But at least they won't be yanked off the plane.
Finally I hate to play semantics here, but the memo says they won't book deadheading crew onto oversold flights. Does that mean they'll book them onto flights that are booked even — i.e. right to capacity — which would then create an oversold flight? Semantics, I know. And after the week they've had, I'm sure United has the right intention here, I just wish they'd have been a little more careful with the wording to avoid that loophole.
Bottom Line
It is great to see United revising their policies to help insure that a similar incident doesn't happen again. Requiring crew to be booked on full flights at least an hour before departure makes sense, and seems like it would have prevented the dragging of Dr. Dao from the plane. That said, this doesn't directly address the question of whether you can be involuntarily denied boarding after boarding, but it at least prevents some of those situations from arising. It also doesn't mean that the gate agent will actually get any volunteers, but that might be addressed if United follows Delta's lead and raises the caps on voluntary denied boarding compensation, which I expect to happen at some point.
What do you make of these changes?