I think it's fair to say that United has a bit of regret for the policies they had in place that led to Sunday's "dragging." While we can argue all day about how the blame should be split between the airline and airport security, there's one thing I think most people agree on, including United's CEO.
Frontline employees should be given more discretion to apply common sense to situations, including oversold flights. United looked for volunteers to give up their seats on the flight from Chicago to Louisville, and presumably if they raised the offer someone would have eventually accepted it. Instead they involuntarily dragged someone off the plane.
United said they'd look at their policies and update them to make sure something like this never happens again. Well, rather impressively, United isn't the only airline updating their policies following this incident.
Delta wants to make sure passengers aren't involuntarily denied boarding from flights, so has given their frontline employees more discretion as to how much compensation they can offer for voluntary denied boardings, based on the situation. Per an internal source, here's what's changing:
Previously gate agents were limited to offering $800 worth of vouchers in compensation, while supervisors were limited to offering $2,000 worth of vouchers in compensation
Delta has now increased compensation limits for voluntary denied boardings — gate agents can now offer up to $2,000 worth of vouchers, while supervisors can offer up to $9,950 worth of vouchers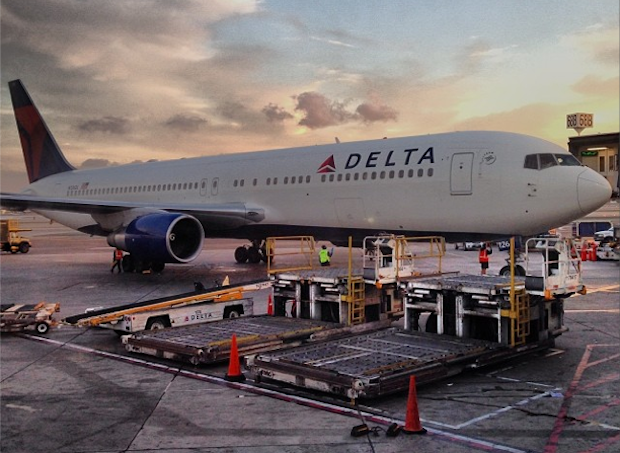 Delta deserves huge kudos for this. Airlines make a business decision to oversell flights, so it's completely unacceptable when they involuntarily deny boarding to passengers. With these increased limits, they're authorizing frontline employees to increase the compensation when situations warrant it, to ensure that they're minimizing the number of people who are involuntarily denied boarding.
Just to be clear, I wouldn't expect voluntary denied boarding compensation on most Delta flights to be higher than before. They'll likely continue to start as low as they can, and only increase compensation as needed. However, in situations where they'd otherwise have to deny boarding to passengers, I suspect the limit will go up.
Delta is actually already among the best US carriers when it comes to involuntarily denying boarding to the fewest passengers, so they're just taking that commitment to the next level here.
United is "investigating" what they can do to prevent a similar occurrence in the future, and something tells me a similar increase in voluntary denied boarding compensation will be part of that.