For a while I've been fascinated by Meridiana, which is the second largest airline based in Italy, after Alitalia. Last year, Qatar Airways even announced that they'd buy a 49% stake in the airline.
They have one of the first & business class products that I'd be most interested in reviewing. Meridiana flies seasonally to New York JFK out of both Naples and Palermo, and historically has even offered more routes from Italy to New York.
One of the things that makes them interesting is that they consistently have excellent business class fares. For example, their normal business class fare between New York and Italy seems to be ~$1,550.


I've had a lot of people ask me if they're a decent airline to fly, given that there's not another airline flying nonstop to Naples and Palermo (Naples is a popular jumping off point to the Amalfi Coast, which I know a lot of people want to visit).
I recently flew Ukraine Airlines from Kiev to New York, and I'd be curious to see how Meridiana compares. The airlines have a lot in common. Both fly 767s to New York, and both also have eight seats per row in 767 economy, which is extremely tight (almost all other airlines only have seven seats per row).
Meridiana's business class product looks… well, not great.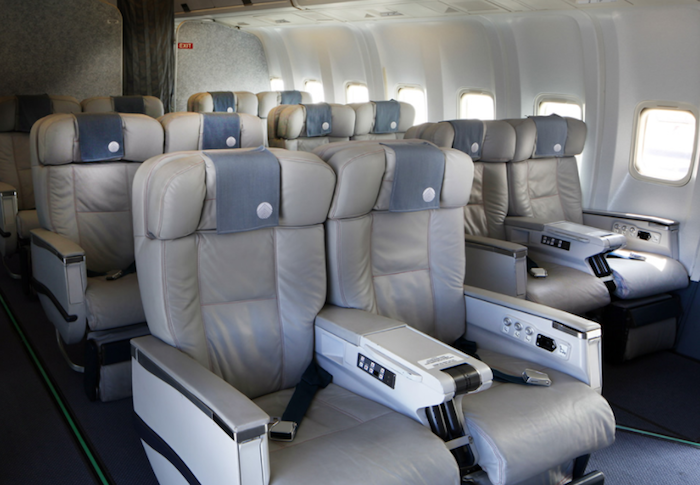 These are really old style recliner seats. They're not fully flat, and aren't even angled flat, and aren't even the latest generation of recliner seats. So they're probably almost a few decades past their prime.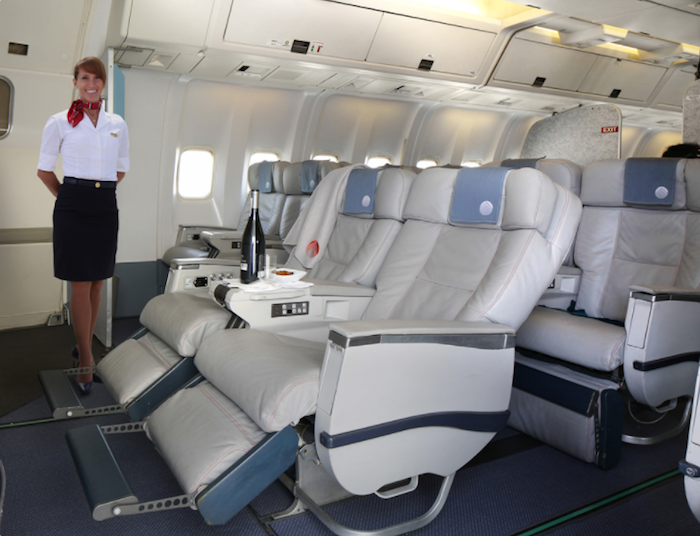 Nonetheless, I'd have to imagine that food on Meridiana is pretty decent, given that it's an Italian airline… at least I'd hope so.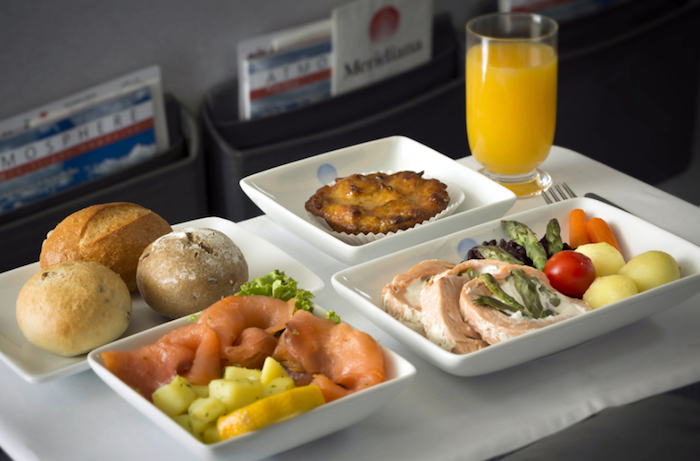 They even publish their menus for flights to/from New York online. For example, here's the menu for flights out of New York (grilled meat, yum!):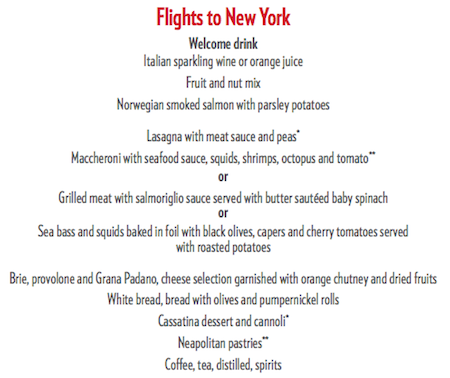 And here's the menu for flights out of Italy (tilapia, yum!):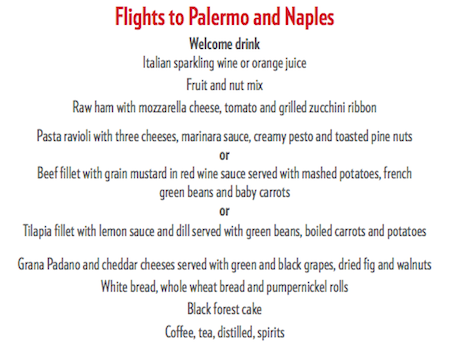 Anyway, I'm planning on taking this flight in the next couple of months. I'm trying to decide whether I should just do a same day, direct turn to Italy and back (that sounds like a unique way to spend 24 hours), or if Palermo or Naples would be worth spending a couple of days in. My travel schedule is already pretty full, so I'd at most like to do a couple of nights somewhere, and ideally it wouldn't be too far from the airports (in other words, I don't want to spend six hours on a train).
Has anyone flown Meridiana? Should I visit Palermo or Naples? Anyone have a hotel recommendation around either city? Am I crazy for even thinking of doing this?