Earlier this year, British Airways eliminated free food and drinks on short-haul flights. Instead they're offering a selection of snack options through Marks & Spencer. British Airways claims that this is actually an improvement for customers, since the old stuff they used to serve wasn't good, and now passengers have access to fresh food that they'd actually want to eat.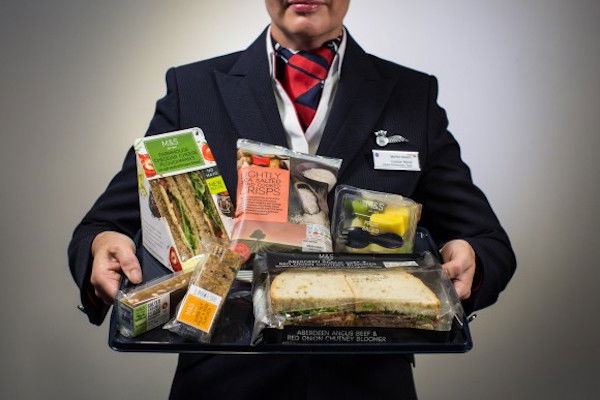 This shouldn't come as a surprise, but this seems to only be the beginning of British Airways' transformation into an ultra low cost carrier, at least in economy.
The Sunday Times quotes British Airways' CEO, Alex Cruz, as saying that the airline may move to a buy on board model in economy on longhaul flights as well, and eliminate free food and drinks:
In an interview with The Sunday Times, Cruz said that after "a rough start" customers now welcomed the chance to pay for M&S food on European flights. The airline's buy-on-board system, which replaced free food on short flights in January, is "a perfect decision", he said.

"It's going great. Customers say to us: 'Finally, I have good choices. No more chicken or beef'." The service could be extended to long-haul economy. "We might do it," he said.
Personally I think it's highly likely that this will happen. Maybe not immediately, but almost certainly in the next five years. The transatlantic market has been shaken up by the likes of Norwegian and WOW Air, and that competition will only increase, as we start seeing more narrowbody planes (including A321s and 737s) launch transatlantic service.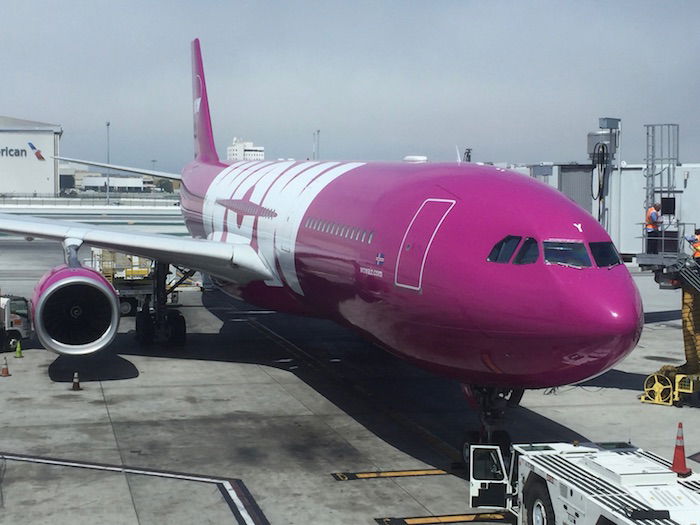 British Airways will also soon be going with a configuration of 10 seats per row in 777 economy. I'm surprised it took them that long, given that most of their competition has been operating with such a configuration for a long time.
Alex Cruz is the former head of Spanish low cost carrier Vueling, and as much as there's no denying that his goal is to turn British Airways into the worst low cost carrier, I actually sort of like the guy, and I can't fault his strategy. He's also quoted in the article as saying the following:
Cruz's comments will anger travellers who complain that the quality of BA's aircraft and service is nosediving. But he said: "I don't engage with running this airline into the ground."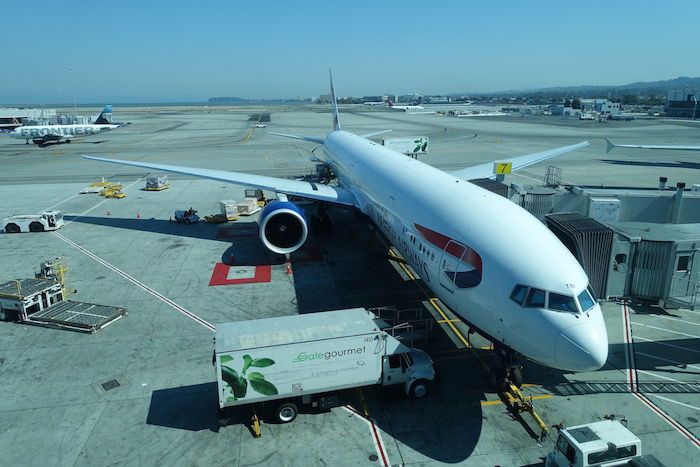 He's blunt, and I appreciate that.
His strategy seems to be two-fold — improve British Airways' premium cabin product somewhat, while making economy as no frills as possible. While he's making extreme changes over a short period of time, ultimately this very closely reflects the overall industry trend. The airline industry is changing faster than ever before with the growth of ultra low cost and Gulf carriers, and it's tough for traditional airlines to compete:
British Airways will be improving bedding and sleep quality in business class; their business class product won't be industry leading, but rather just good enough so that people don't avoid it, which is all they need, given the market share they have in London
British Airways will be bringing back the amuse bouche and fresh flowers in first class (these are very minor improvements, but whatever)
British Airways will cut service in economy to the point that they're no better than their low cost carrier competition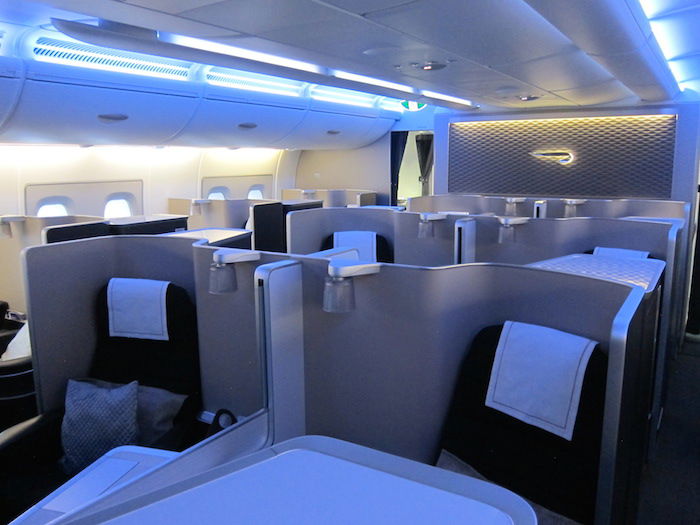 As much as I'd like say this is a bad strategy, I'm not sure that's true. I can't off the top of my head think of a single global airline that attributes their profitability to offering a superior experience in economy. Cathay Pacific is bleeding money, and they have nine seats per row in economy. Singapore Airlines claims they haven't made money on longhaul flights in a long time. American used to offer "More Room Throughout Coach," but they found that people were't willing to pay even a modest premium for more legroom across the board.
So the inevitable conclusion is that airlines compete on price, and then those who are willing to pay extra have other options, like buying up to exit rows, premium meals, premium economy, business class, first class, etc.
Do you think British Airways will switch to a buy on board model in economy?