Most airlines oversell flights, and sometimes this leads to airlines having to bump passengers. This can come in two forms — voluntary and involuntary denied boarding. I wanted to take a look at that topic more broadly in this post, and specifically talk about what compensation you're due in the event that you're involuntarily denied boarding from a flight.
Why do airlines oversell flights?
Airlines use complicated models to decide how many seats to sell on a particular flight. However, almost across the board, they'll sell more seats than actually exist on a plane. Why? Because they know that typically some passengers won't make the flight.
Some passengers may show up to the airport too late, while other passengers might cancel their tickets last minute, while other passengers may miss their connection due to flight delays. They have incredibly complex models, and most of the time they work out perfectly. However, airlines aren't going to get stuff right all the time, and as a result there are occasionally situations where more passengers have checked in than the plane has seats.
Sometimes airlines even sell seats when they know it's likely that they'll need to bump people. Why? Because they'd rather take cash for an expensive, last minute ticket, and then give someone an airline credit for taking a different flight.
There are also a few other possible reasons for a flight being overbooked. For example, it could be that an airline has to transport crews somewhere as a priority to work another flight, or that a flight is weight restricted due to weather, cargo, etc.
Passengers are typically bumped from a flight in one of two ways — voluntarily or involuntarily.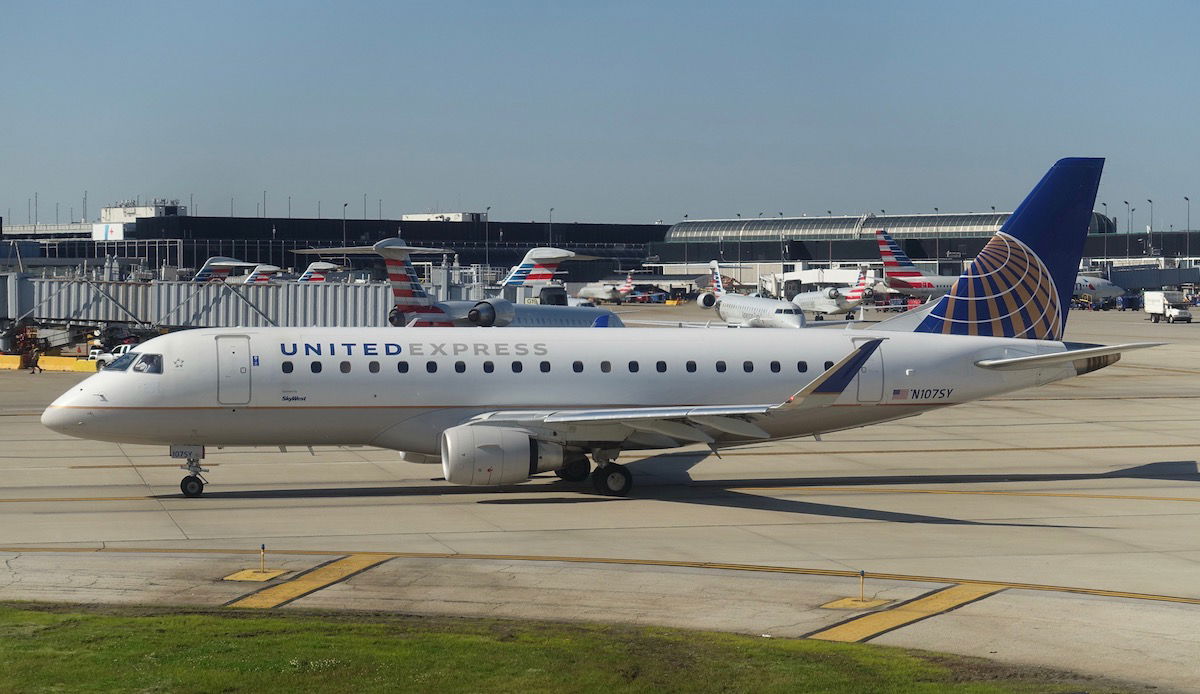 How does a voluntary denied boarding work?
When an airline knows that a flight is likely to be oversold, staff are required to first solicit volunteers. Sometimes airlines will ask at check-in, and other times they'll ask at the gate. When it comes to a voluntary denied boarding, there are no regulations as to what you get.
A voluntary denied boarding is a win-win, since someone is getting something in return for taking a different flight, and everyone is happy. It's a negotiation process, and compensation typically comes in the form of a voucher from the airline (though nowadays Delta sometimes gives out gift cards that can be used as debit cards).
If you're having to overnight in a city as a result of this, the airline will typically give you a hotel room as well.
I'd say the average compensation is for an airline credit in the range of $200 to $1,000. How high the offer goes depends on how long you'll be delayed, how many other people are interested in the bump, how badly the airline is oversold, etc.
So it's not unusual for a gate agent to first make a low offer, see if anyone accepts it, and then go higher if people don't. Nowadays gate agents have a bit more latitude to ensure that they're minimizing involuntary denied boarding, and we've even seen some stories of Delta going as high as $10,000 in compensation, in some really extreme situations. Many frequent flyers will seek out bumps, given that they can be quite lucrative.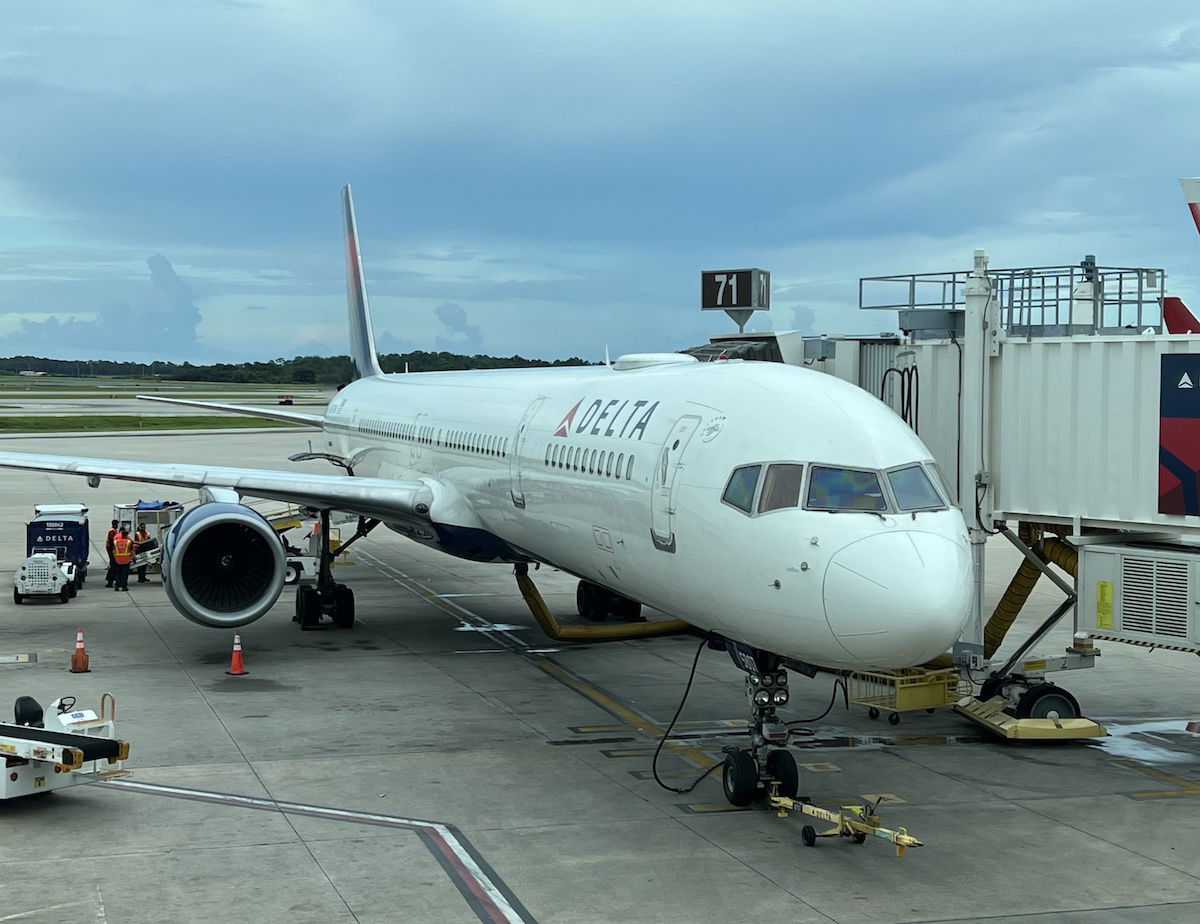 How does an involuntary denied boarding work?
When airlines can't find volunteers and still have more passengers than seats, they need to involuntarily deny people boarding. Airline have clauses in their contracts of carriage allowing them to do this. Furthermore, airlines all have procedures they use for determining who gets bumped. Some airlines bump the people who don't have seat assignments. Other airlines decide based on who checked in last. Others decide based on status and the booking class you have.
Do note that the number of passengers being involuntarily denied boarding is very low, and it's generally well under one person for every 10,000 seats.
If you're involuntarily denied boarding, the Department of Transportation regulates what you're entitled to. Here are the rules, as published by the DOT:
If you are bumped involuntarily and the airline arranges substitute transportation that is scheduled to get you to your final destination (including later connections) within one hour of your original scheduled arrival time, there is no compensation
If the airline arranges substitute transportation that is scheduled to arrive at your destination between one and two hours after your original arrival time (between one and four hours on international flights), the airline must pay you an amount equal to 200% of your one-way fare to your final destination that day, with a $775 maximum
If the substitute transportation is scheduled to get you to your destination more than two hours later (four hours internationally), or if the airline does not make any substitute travel arrangements for you, the compensation doubles (400% of your one-way fare, $1,550 maximum)
If your ticket does not show a fare (for example, a frequent flyer award ticket or a ticket issued by a consolidator), your denied boarding compensation is based on the lowest cash, check or credit card payment charged for a ticket in the same class of service (e.g., coach, first class) on that flight
You always get to keep your original ticket and use it on another flight; if you choose to make your own arrangements, you can request an "involuntary refund" for the ticket for the flight you were bumped from, and the denied boarding compensation is essentially a payment for your inconvenience
If you paid for optional services on your original flight (e.g., seat selection, checked baggage) and you did not receive those services on your substitute flight or were required to pay a second time, the airline that bumped you must refund those payments to you
Let me just emphasize that the cash compensation applies specifically to situations where you're involuntarily denied boarding due to an oversell situation. This wouldn't apply if you simply misconnect, if you arrive at your gate too late, etc.
I should also mention that if you are involuntarily denied boarding, gate agents will often just try to give you a voucher, unless you explicitly ask for the cash compensation. Now, in some cases passengers may prefer a voucher, like if your ticket was very cheap, and the voucher is for a significantly larger value. But you at least have the option of receiving cash.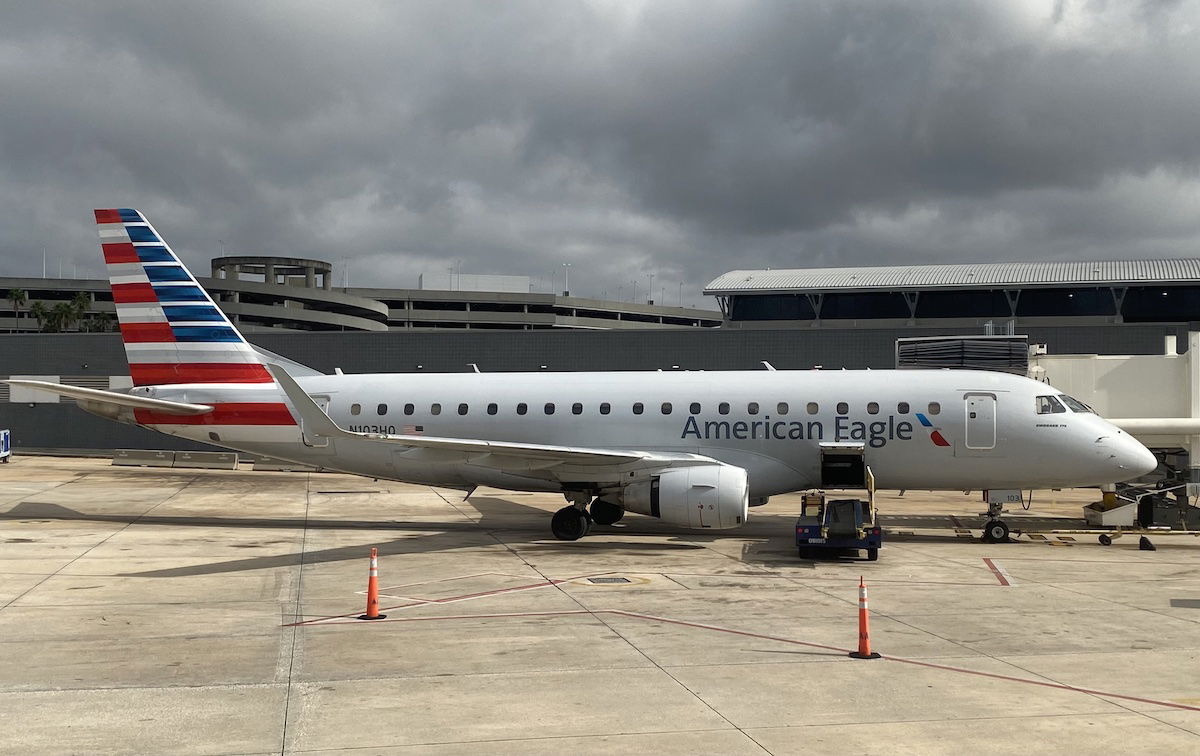 Bottom line
Passengers are entitled to cash compensation in the event of an involuntary denied boarding. In the United States, this compensation can range from 200-400% of your one-way cash fare, up to a certain limit. The catch is that many airlines won't even offer that compensation unless you specifically ask, and will instead try to give you a voucher.
Hopefully you don't end up in a situation where you're involuntarily denied boarding, but if you are, at least know what you're entitled to.
Have any OMAAT readers been involuntarily denied boarding from a flight?