Update: Here's what Alaska is doing for those passengers impacted by this cross-fleeting change; they're truly going above and beyond.
While Alaska's takeover of Virgin America formally closed late last year, so far it has more or less been business as usual for customers. Typically it's 1-2 years after an airline merger closes when customers are most impacted, as the airlines align policies. This applies to their onboard products, frequent flyer programs, schedules, etc.
A few weeks ago we learned about Alaska's plans for Virgin America. Essentially, the Virgin America experience will be discontinued, including their superior first class product, frequent flyer program, etc. However, it's going to be several years before those changes are fully implemented.
Now we're starting to see the two airlines swap planes on some routes. The airlines have very different fleets — Virgin America exclusively has Airbus A320-family aircraft, while Alaska has 737s, along with some regional jets. So they can now do a better job of flying the right size plane on the right route.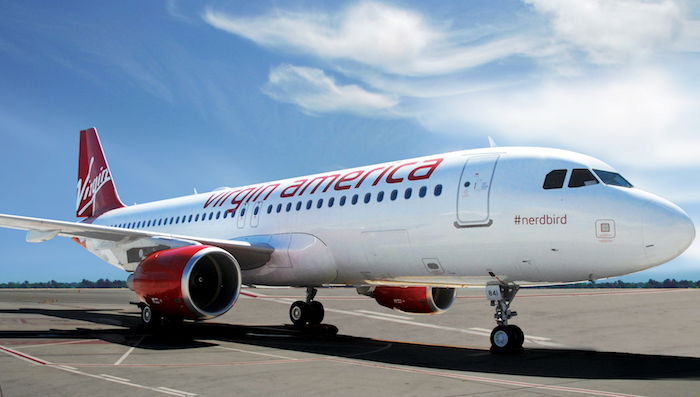 Unfortunately this also has some potentially negative implications for their onboard products. Reader Michael shared how he booked Virgin America first class from Dallas to New York for later this year, and just got a notification that his flight was swapped to an Alaska regional jet.
Yesterday Alaska announced some service expansion and changes as they relate to Dallas Love Field, and as part of that, they'll be operating Alaska regional jets between Dallas and New York, rather than Virgin America planes.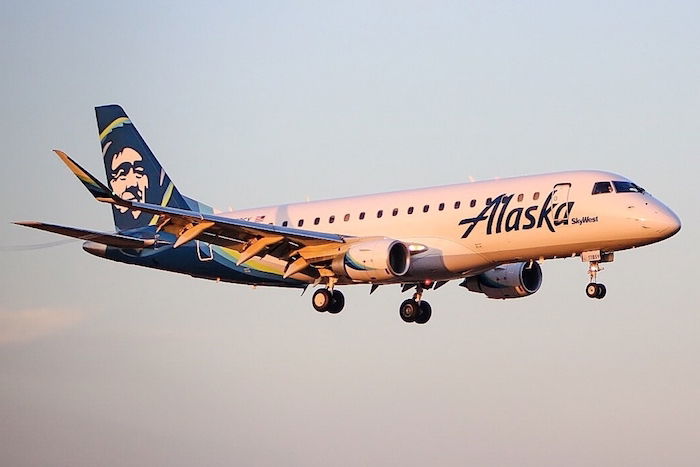 The problem is that people who booked a Virgin America first class seat, featuring 55″ of pitch, will instead find themselves in a regional jet first class product instead, which simply doesn't compare.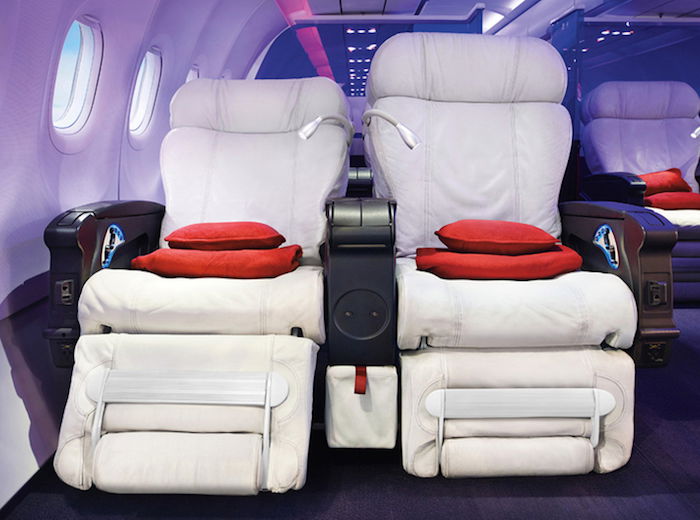 Alaska isn't even trying to charge the same for first class, because they know the product isn't as good. Previously Virgin America charged a minimum of $399 for first class on the route, one-way.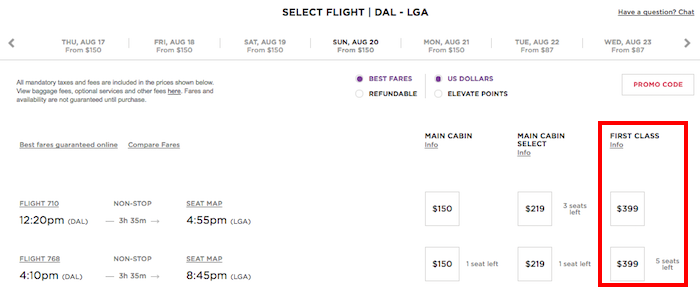 Meanwhile Alaska's standard first class fare once they take over the route seems to be $269, which is $130 cheaper.

Michael explained that he called Alaska and was told there was nothing that can be done, and that they wouldn't even issue a credit for the fare difference. Virgin America's contract of carriage also permits this type of a change:
Virgin America may, without notice, substitute alternate carriers or aircraft and, if necessary, may alter or omit stopping places included in the Guest's original flight itinerary.
While cross-fleeting is common following airline mergers, I hope Alaska approaches this more carefully than other airlines have in the past. Unlike other airlines, there's a big difference between the first class products on Alaska and Virgin America. The airlines recognize that, because they don't offer complimentary upgrades to elite members on Virgin America planes, while they do on Alaska planes (that will change eventually, as they reconfigure Virgin America planes).
So they also shouldn't be able to just swap planes and leave Virgin America first class flyers on an inferior, lower priced product.
If they're going to cross-fleet more, hopefully they develop a system to address this.