I'm spending another week in the US, actually my last week at home for a while. Over the coming weeks I'll have some domestic travel, and then I have several back-to-back international trips coming up.
On the points & travel front, this week Southwest Airlines began selling flights to Hawaii, LifeMiles launched a new promo for OMAAT readers, registration opened for Marriott's new promo, Qatar Airways unveiled a new economy seat, Aer Lingus announced delays to their A321LRs, and more.
With that out of the way, here's a recap of this week on the blog:
Featured Stories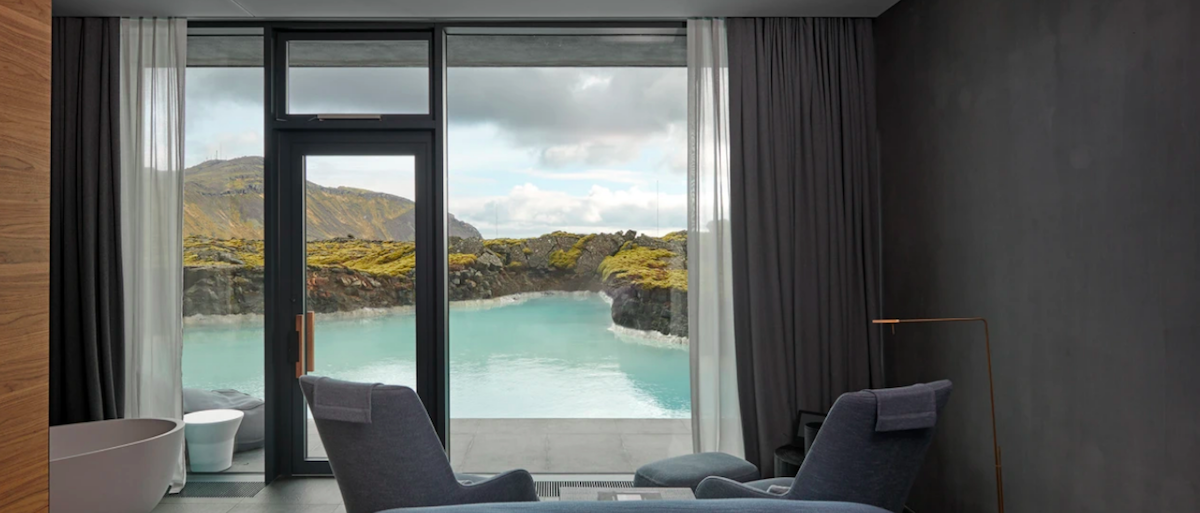 One habit that I've changed lately about my travel planning is that I've started booking further in advance. As much as I enjoy the quest for last minute award availability, there's also something really nice about planning a trip many months in advance and being able to anticipate it.
Every year for my birthday and Ford's birthday we try to go somewhere special. While we already have a trip planned for my birthday in April, Ford's birthday is in October, and we've been trying to decide where to go.
This year is different than other years, because we have two big trips planned around October — one in September and one in November — so originally we just wanted to go somewhere nearby.
---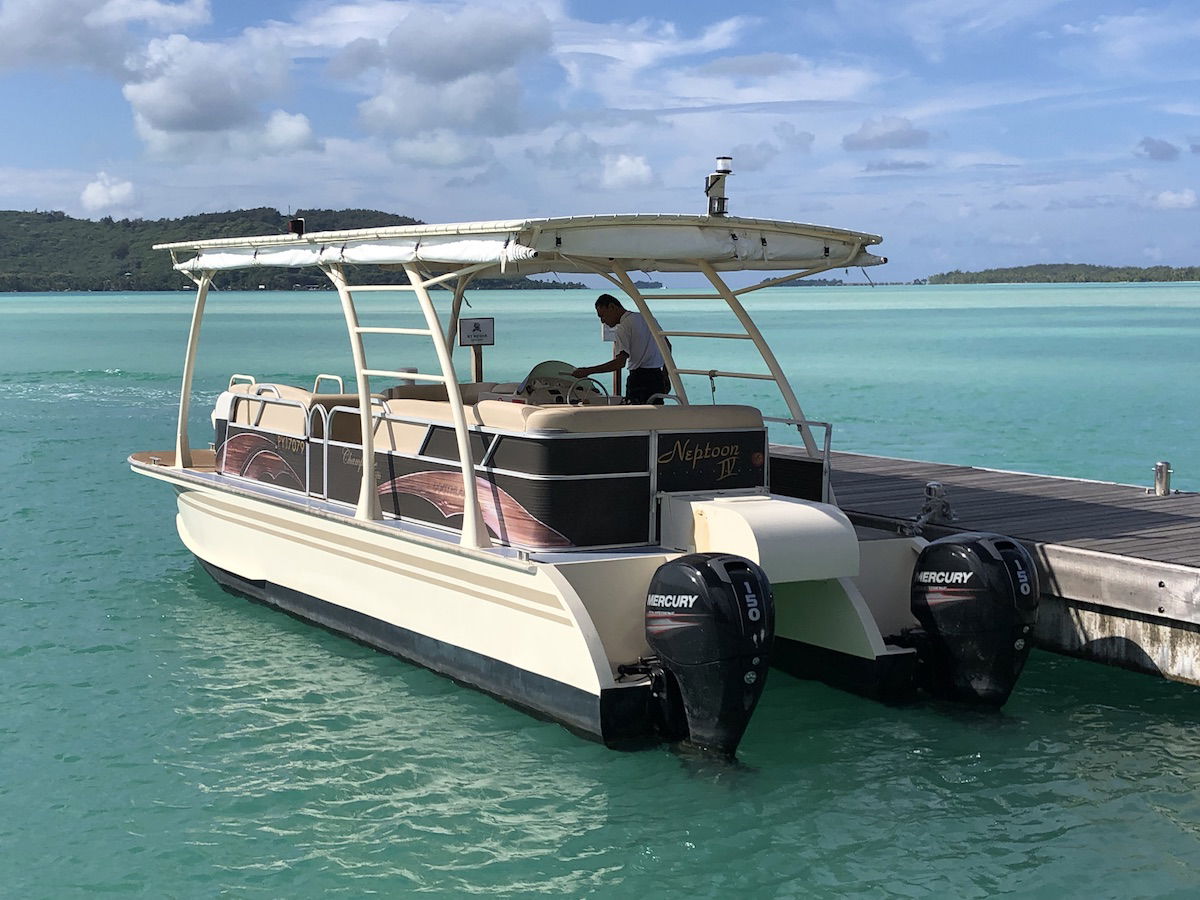 Welcome to my last installment about our four night stay at the St. Regis Bora Bora.
In previous installments I covered the three night stay in our nice Reefside Garden Villa, and our one night stay in a disappointing Overwater Superior Villa. Now let's talk about the rest of the resort.
To get to the St. Regis you first have to fly to Bora Bora. Once you arrive, all the hotels have welcome desks, so we quickly found the St. Regis welcome desk.
---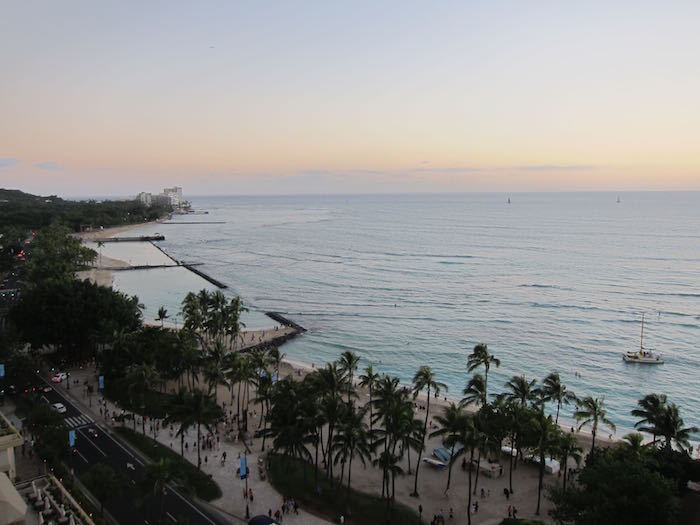 A couple of days ago Southwest Airlines generated a lot of buzz when they started selling flights to Hawaii. The airline published fares of just $49 one-way, including two checked bags, which is an incredibly good deal.
Many people have been confused when they've found themselves trying to book flights on Southwest's website, only to be told that there are no flights available. Specifically, this applies for people booking connecting flights.
For example, say you want to fly from Chicago to Honolulu. You can book a flight there without issue —
---

TIPS: Earning Miles & Promos
6 Reasons To Get The IHG Premier Card
Earn 10x Chase Ultimate Rewards Points For Hotel Bookings
The One American Airlines Credit Card That's Still Worth It
AAdvantage Aviator Business Mastercard 60K Bonus Returns
Earn 10 American Miles Per Dollar Spent With Marriott (In Addition To Usual Points)
Southwest Airlines Hawaii Flights Now On Sale (Starting At $49 One-Way)
Register Now: Marriott Bonvoy Double Points Promo
Special LifeMiles Promo For OMAAT Readers – Buy Miles For 1.375 Cents Each!
Should You Get The Hyatt Or IHG Credit Card?
How To Book Southwest Airlines Hawaii Flights (Even When The Website Says You Can't)
Credit Card Bonus Offering $700+ Worth Of Travel (With Annual Fee Waived)
Credit Card Review: The Marriott Bonvoy Amex Canada Cards
Marriott Offering Free Night After Two Stays For New Members
5 Reasons To Get The Capital One® Savor® Cash Rewards Credit Card
Valuing Delta Amex Bonuses
Spectacular Qatar Airways Qsuites Fares From Montreal To Asia!
TRICKS: Redeeming Miles
Last Day: Redeem Marriott Bonvoy Points Before Devaluation
Amex Offering 30% Cathay Pacific Transfer Bonus (Targeted?)
The Trick To Redeeming American Miles On Etihad
You've Been Bonvoyed: How To Fix Incorrect Marriott Points Advance Reservations
How Much Are Marriott Bonvoy Points Worth?
How Did I Miss This? Marriott's Terrible Blackout Date Policy
Go! Business Suites From LA To Paris For The Whole Family For Just 50K Miles!
Transfer Citi Points To Qantas With A 25% Bonus
Delta Expands Basic Economy Awards To All US & Canada Flights
TRAVEL With Ben (Lucky)
Planning A Trip To Iceland This Fall
Reader Question: Why Did A Gate Agent Ask If I Was Drinking?
Marriott Bonvoy's "Influencer" Trip To Hong Kong
REVIEWS & Trip Reports
Review: St. Regis Bora Bora Resort
Review: Conrad Bora Bora Overwater Villa
NEWS & Updates
Big Starbucks Rewards Changes Could Be Coming
Thai Airways Reports Huge 2018 Losses
Qatar Airways Unveiling New Economy Seat This Week
Aer Lingus A321LR Delivery Delays: Montreal Route Postponed, And More
Bizarre: Billboard Suggests Aer Lingus Launching Cleveland Flights, But…
New American & Hyatt Partnership Offers Reciprocal Benefits
Cathay Pacific In Talks To Acquire HK Express
Virgin Atlantic Cabin Crew No Longer Have To Wear Makeup
Citi Prestige Cell Phone Protection Benefit: Details Revealed
Chase Sapphire Reserve Adds Perks At SBE Hotels
British Airways Improving First Class Service As Of March 31, 2019
Qatar Airways Reveals New Economy Seat
Qatar Airways Likely To Announce Oneworld Withdrawal In 1-2 Months (Empty Threat?)
OMG: Airline Employee Fight You Have To See To Believe
Centurion Lounge Seattle Temporarily Closing March 11, 2019
You Can Now Play Video Games At DFW With Priority Pass
Swiss A340s Getting New Interiors
US Citizens Will Need Visas To Visit The EU Starting In 2021
Details Of ZIPAIR Tokyo, Japan Airlines' New Low Cost Carrier
Ethiopian Airlines Considering Investment In Air Zimbabwe
Jewel Changi Airport Opening April 17, 2019
American Airlines' New Emotional Support Animal Restrictions
Retro Chic: British Airways Landor 747 Takes To The Skies
Air Canada Lounge Newark Leaves Priority Pass
---
I hope everyone has a great rest of the weekend!