We've known for a while that Qatar Airways plans to introduce a new economy class seat. Earlier this week it was even confirmed that the seat would be revealed today during ITB Berlin, which is the world's largest travel and tourism trade show.
However, there was some confusion about what the new seat would look like. Over a year ago Qatar Airways talked about how within a few years they wanted to introduce a "revolutionary" economy product.
However, leading up to today's announcement, the airline seemed to scale back expectations, as they simply referred to the new economy seat as "enhanced." It's important to remember that Qatar Airways will never leave an opportunity on the table to overhype something.
So, how does Qatar Airways' new enhanced economy seat look? Similar to just about every other economy seat.
Here's a video showcasing the new product:
Let me be clear. This would be a revolutionary economy product: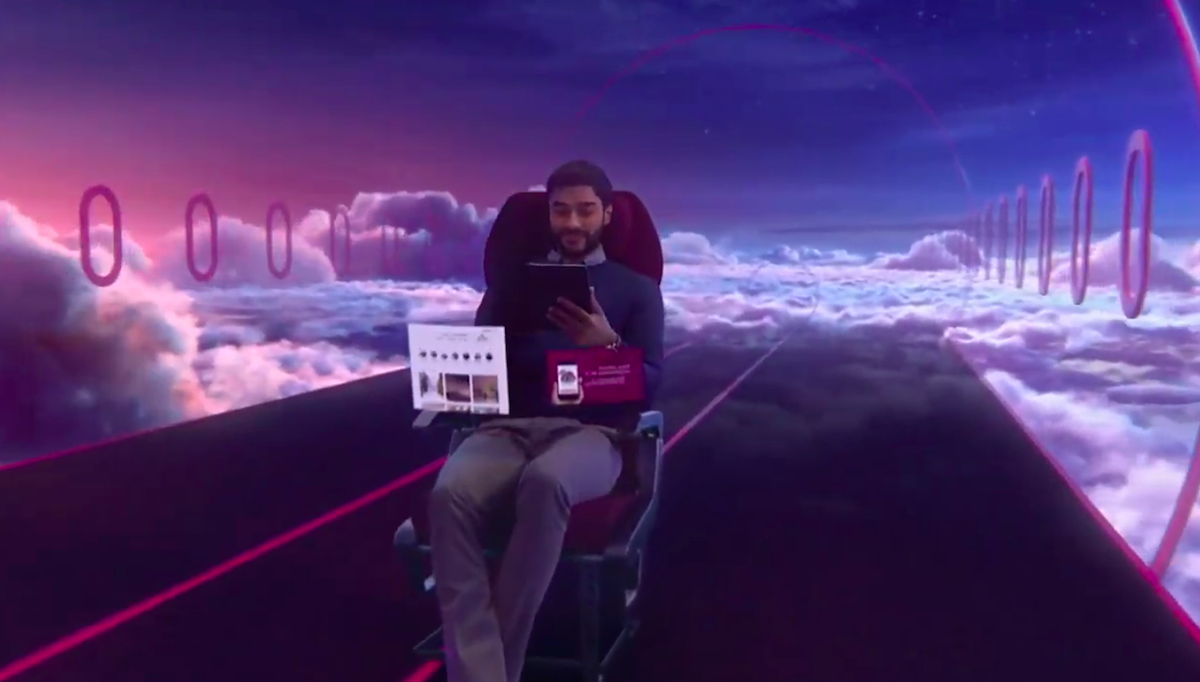 But that's not what we're getting… 😉
The new seat will debut on the A321neo, the first of which will be delivered this year. While Qatar Airways plans to eventually install this seat on other planes as well, you can expect it will be five to eight years before the entire fleet features these seats.
So, what can we expect from the seat itself?
Semi-fixed back shell design with a 19 degree recline system
Pre-reclined position of six degrees for takeoff and landing
"Enhanced legroom"
Adjustable, lightweight headrest
Dual multi-function tables for maximum adaptability and table space
13.3 inch 4K widescreens
Enhanced connectivity and faster Wi-Fi
USB Type C with high power fast charging capabilities
It looks to me like this is a decent improvement on their existing economy product, but unfortunately it doesn't look revolutionary to me.
New @qatarairways economy seats. More details to follow from @ITB_Berlin #AvGeek #PaxEx pic.twitter.com/bOOPGQTMnz

— Turningleftforless (@turningleftfor) March 6, 2019
Don't get me wrong, I think Qatar Airways should still be commended for investing in the economy experience, when other airlines seem to only invest in first and business class. But I don't think these changes will materially change the experience in economy.
Here's to hoping that they still plan on introducing a "revolutionary" product in the coming years.
What do you make of Qatar Airways' new economy class?