---
As a kid I used to love going to malls. I'm not sure why, exactly, because I've never been into shopping. Over the years my desire to visit malls changed, and at this point I think the only time I visit malls is when I'm in parts of the Middle East/Asia, because that's just what people do.
Well, the Jewel Changi Airport opened earlier this year, and suffice to say that it piqued my interest. I think at this point just about everyone has seen pictures of the Jewel, and before visiting I asked myself if this was even real, because it looks so futuristic. Well, even after visiting I have the same question. The centerpiece of this has to be one of the most visually stunning things I've ever seen anywhere.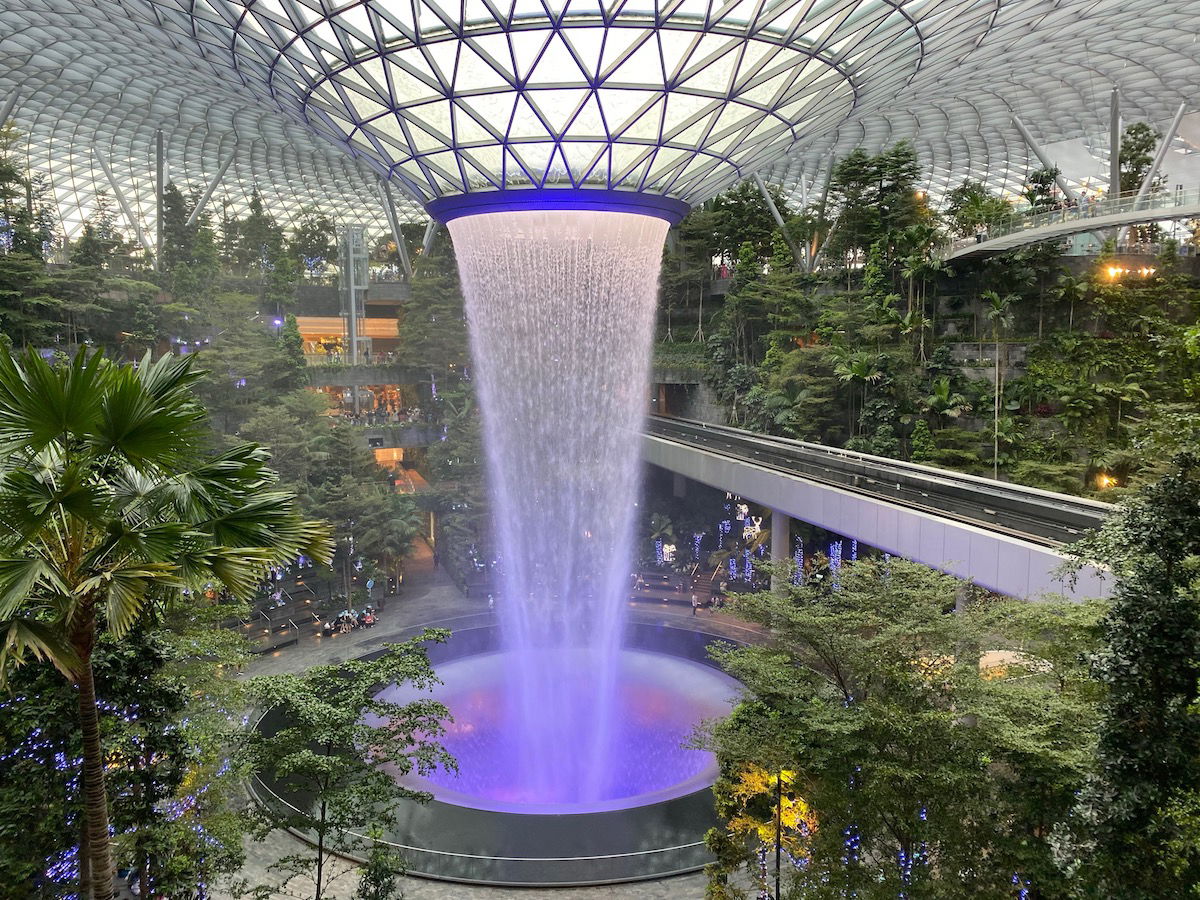 Jewel Changi rain vortex
First some basic facts — the Jewel cost about 1.7 billion SGD to build (~1.25 billion USD), it attracts about 300,000 visitors per day, it's 10 stories (five above ground and five below ground), and it has amenities like a canopy park, indoor garden, and rain vortex.
The whole concept behind the Jewel seems counterintuitive. While the Jewel is intended for those passing through the airport, it's equally intended as a place for locals to visits. Virtually every other city/airport in the world does everything in their power to minimize traffic around the airport, given the amount of congestion.
But in this case a majority of the visitors are coming to the airport premises just to visit the Jewel. Fortunately Singapore has excellent public transportation and traffic management, so it's not a huge issue. Don't get any ideas, LaGuardia!
The Jewel has more than 280 stores and restaurants, and in areas it looks just like a typical very high end and modern shopping mall…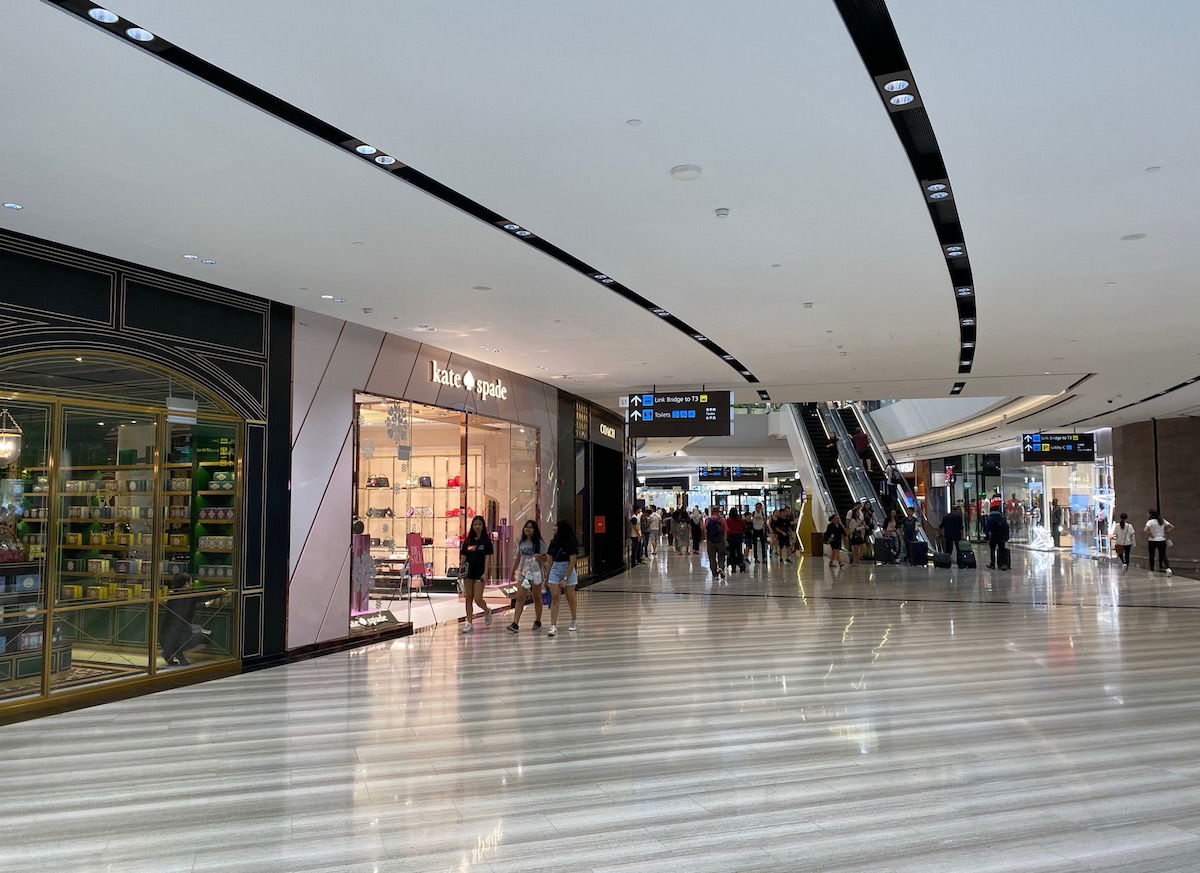 Jewel Changi shops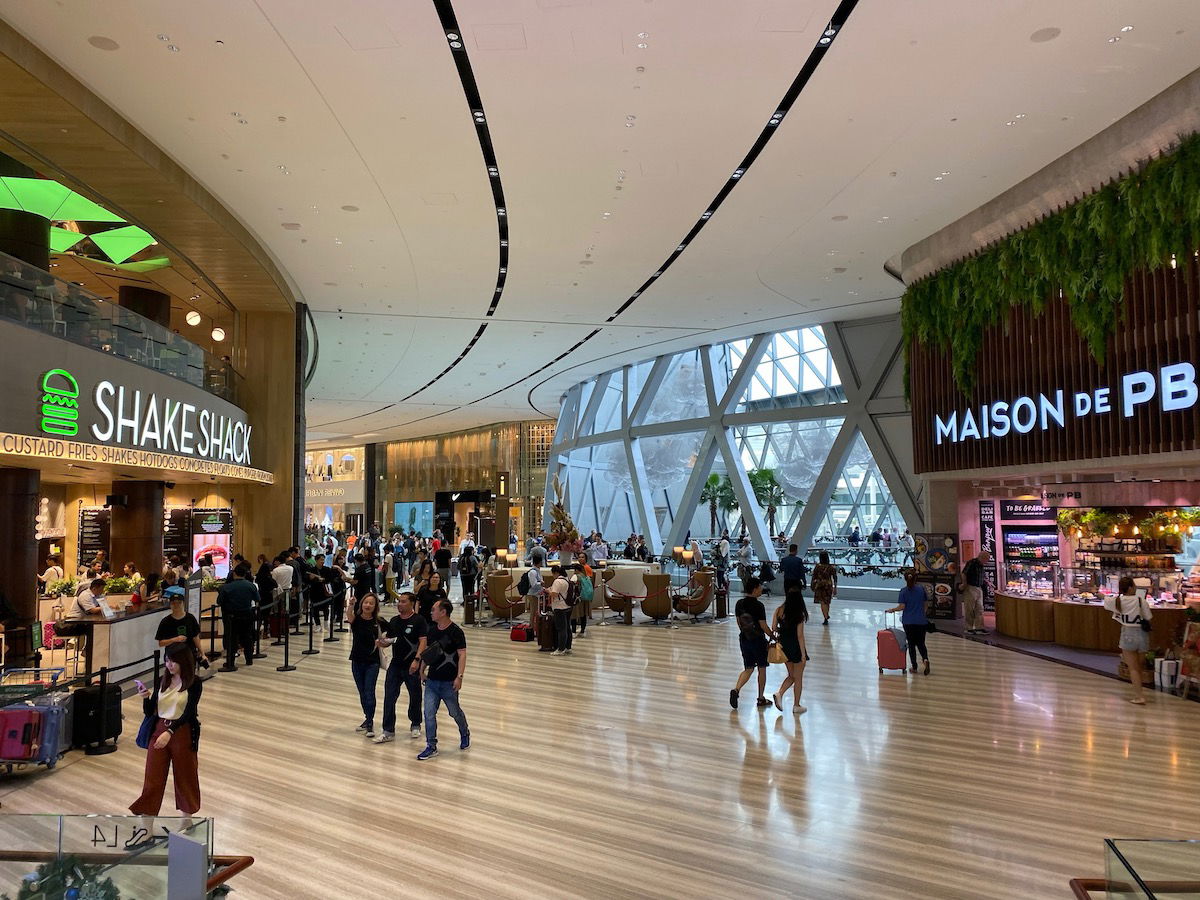 Jewel Changi shops
The mall has all kinds of international brands, like Apple, Shake Shack, and Starbucks Reserve.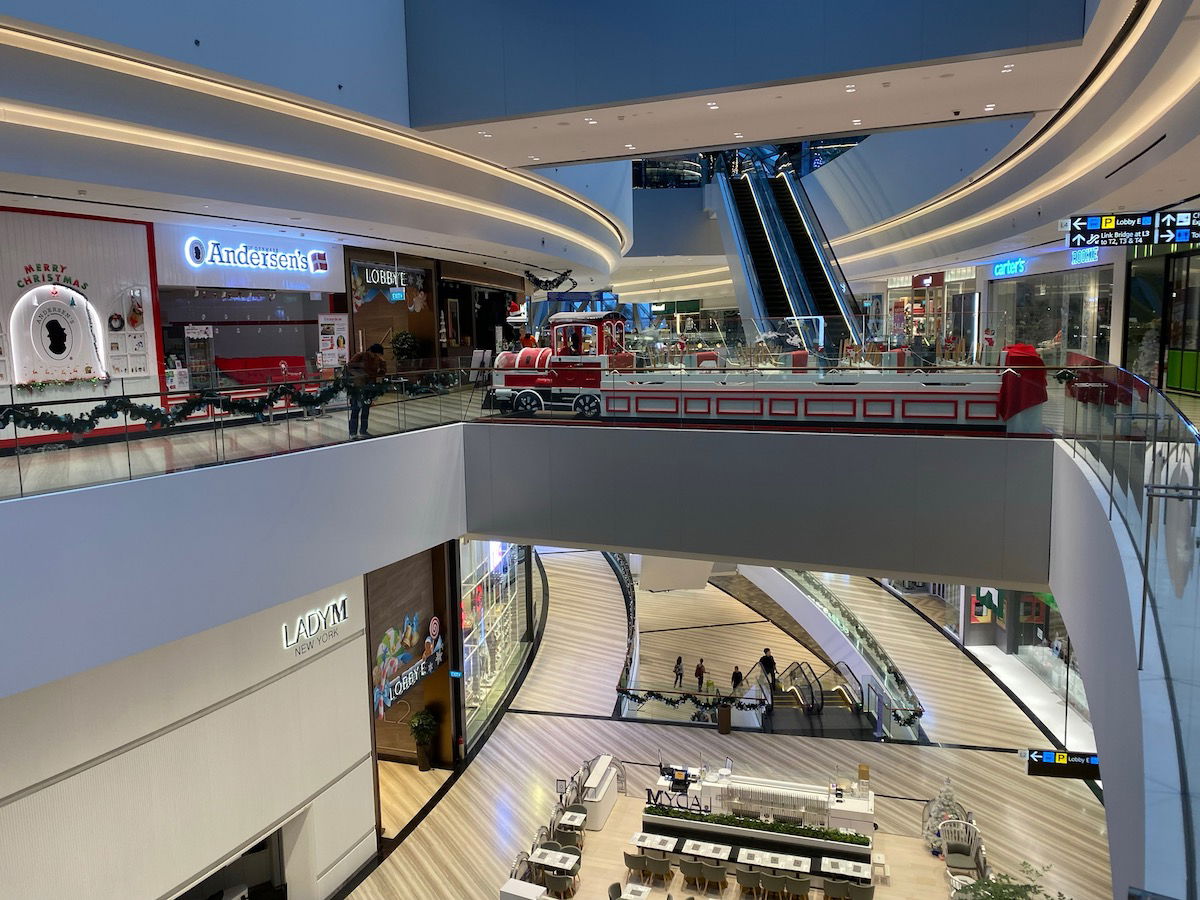 Jewel Changi shops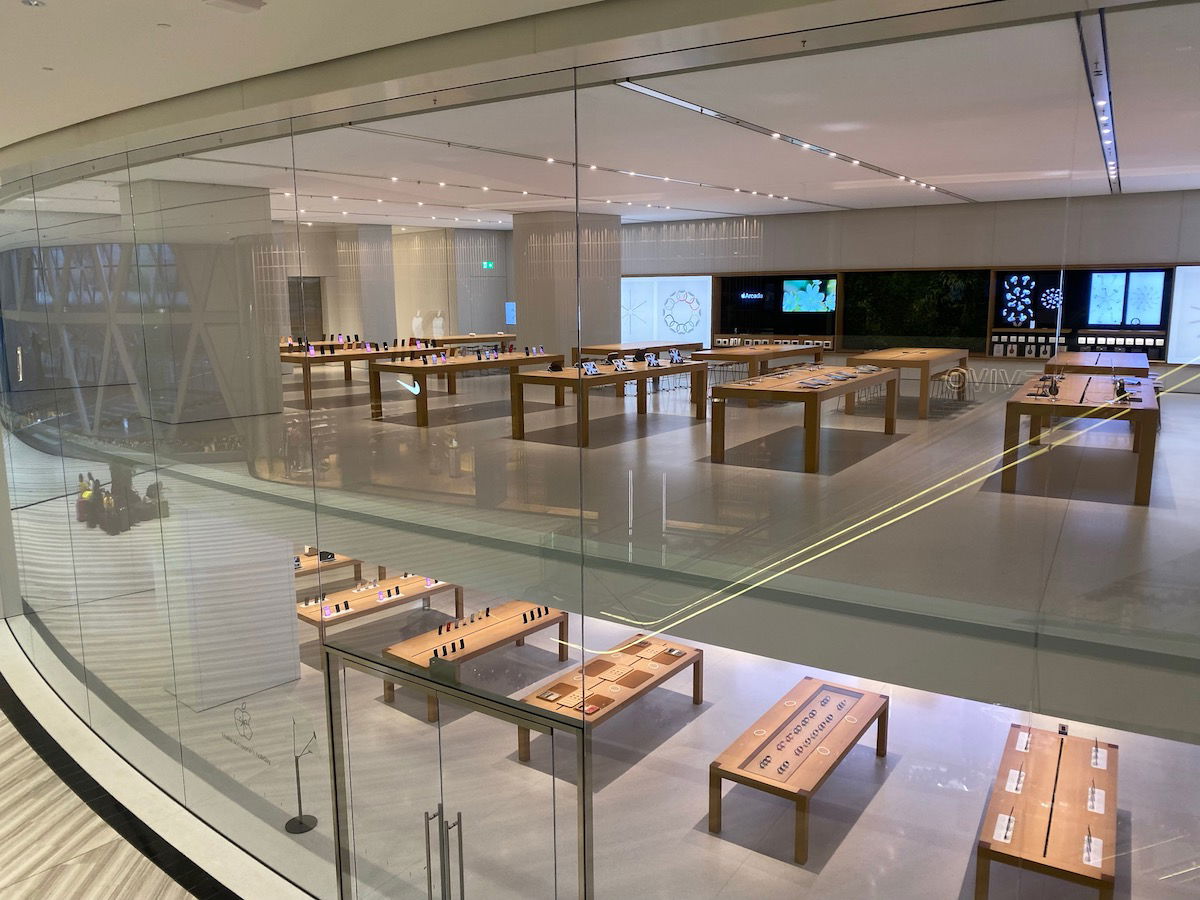 Jewel Changi Apple store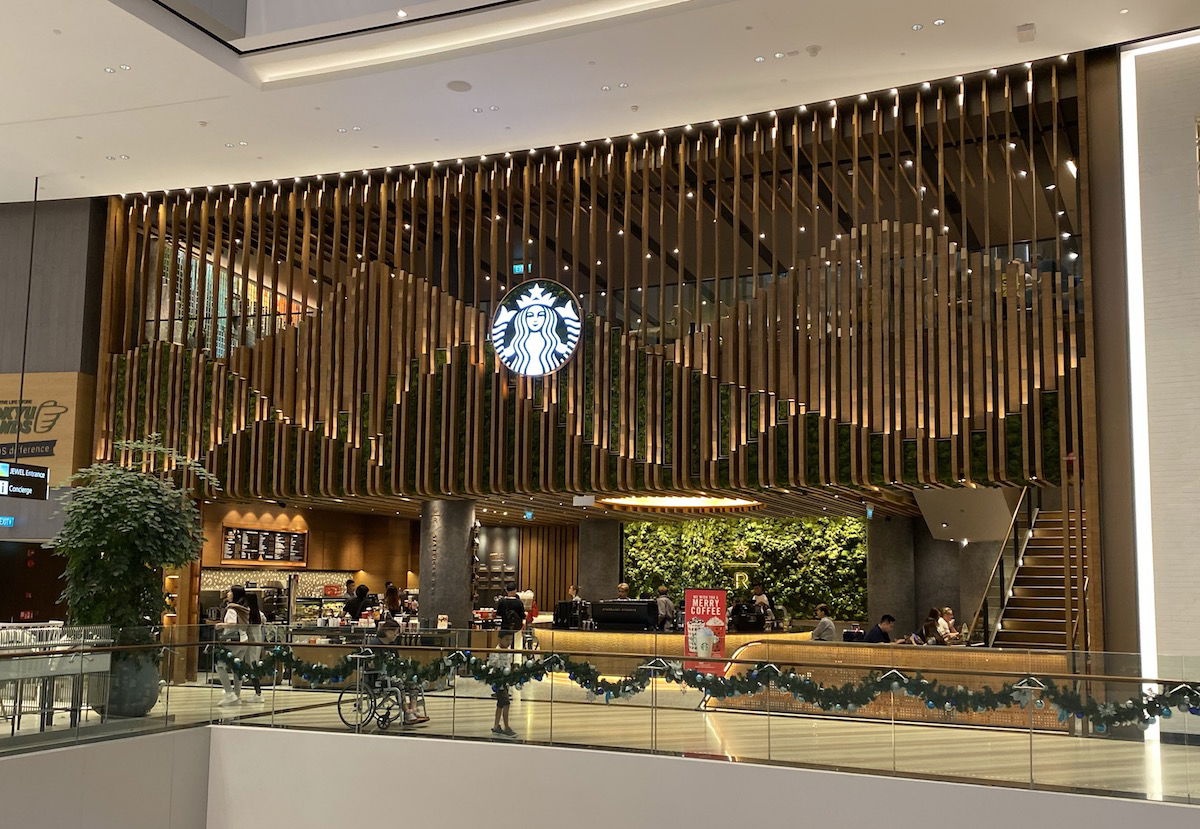 Jewel Changi Starbucks Reserve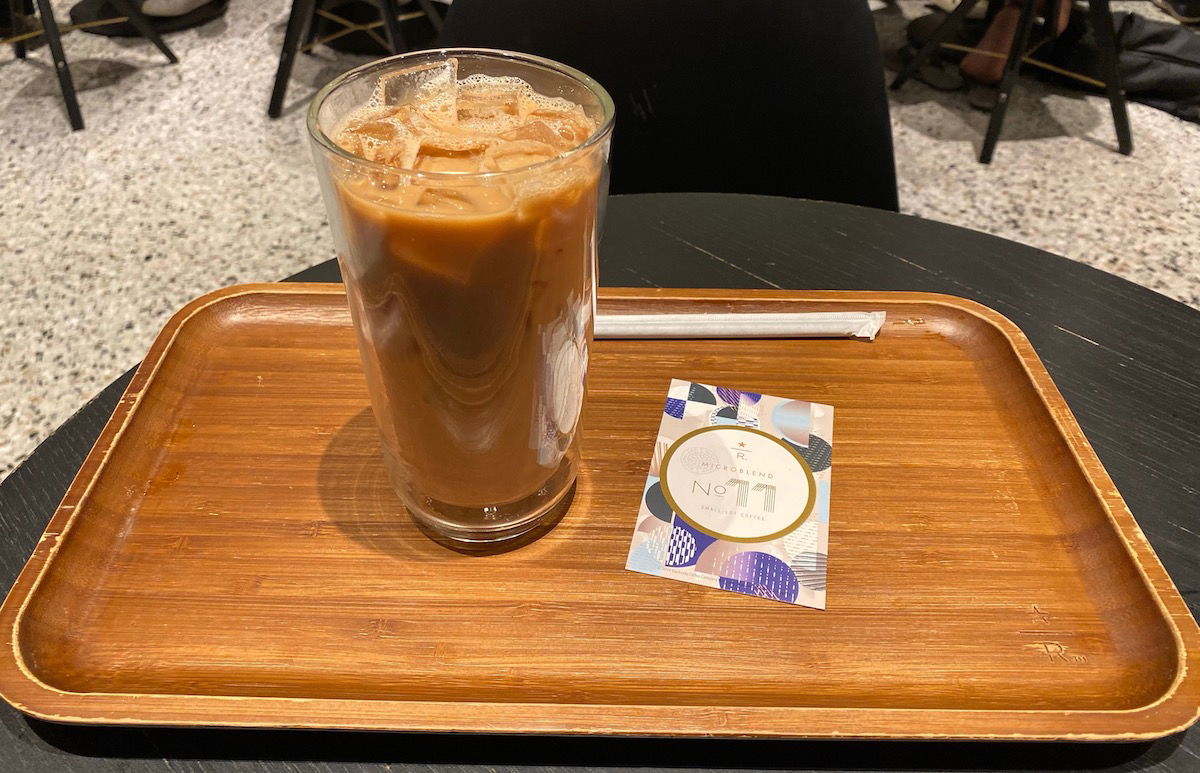 Jewel Changi Starbucks Reserve drink
The great dining options here really are endless, as you also have options like Tim Ho Wan and Din Tai Fung. Towards the lower floors is a food court, an area that's supposed to replicate a hawker stand, and a bunch of other dining options.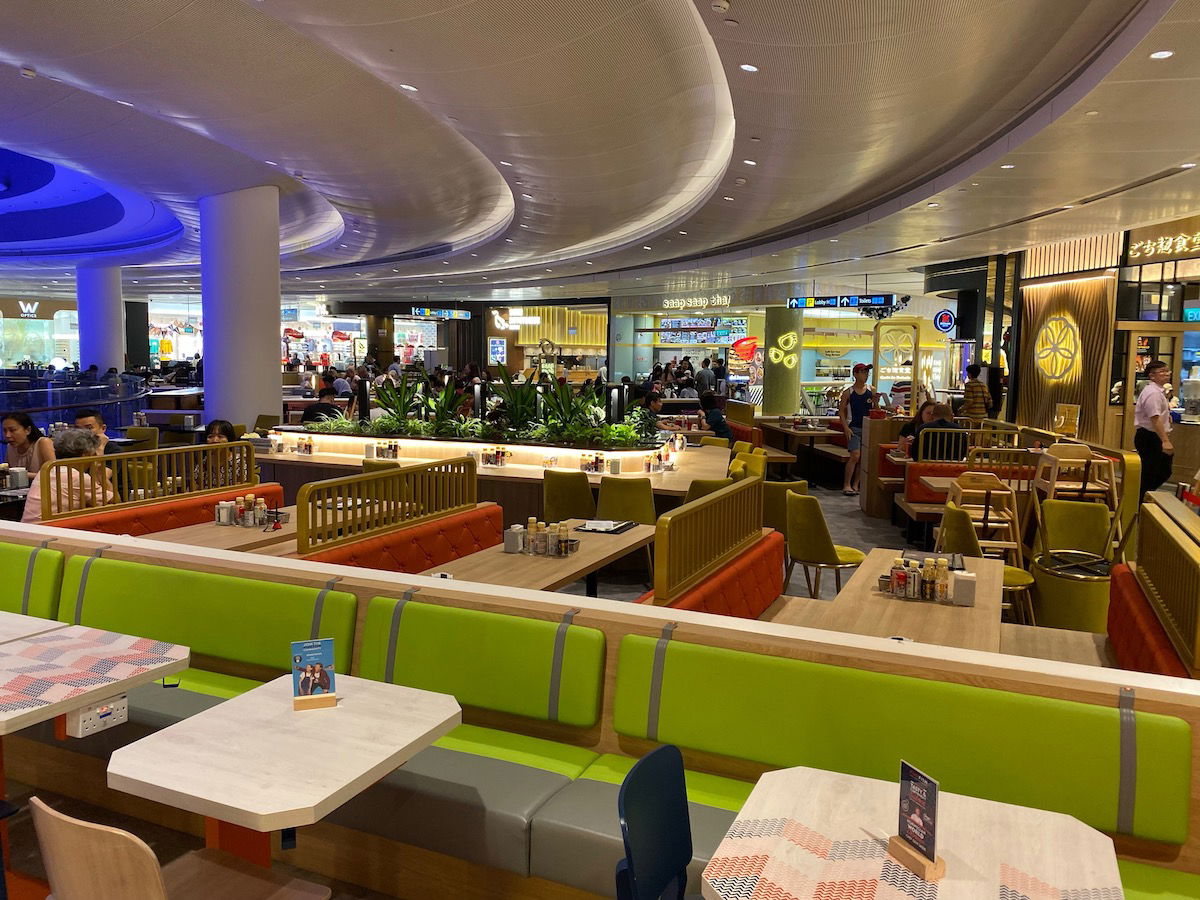 Jewel Changi food court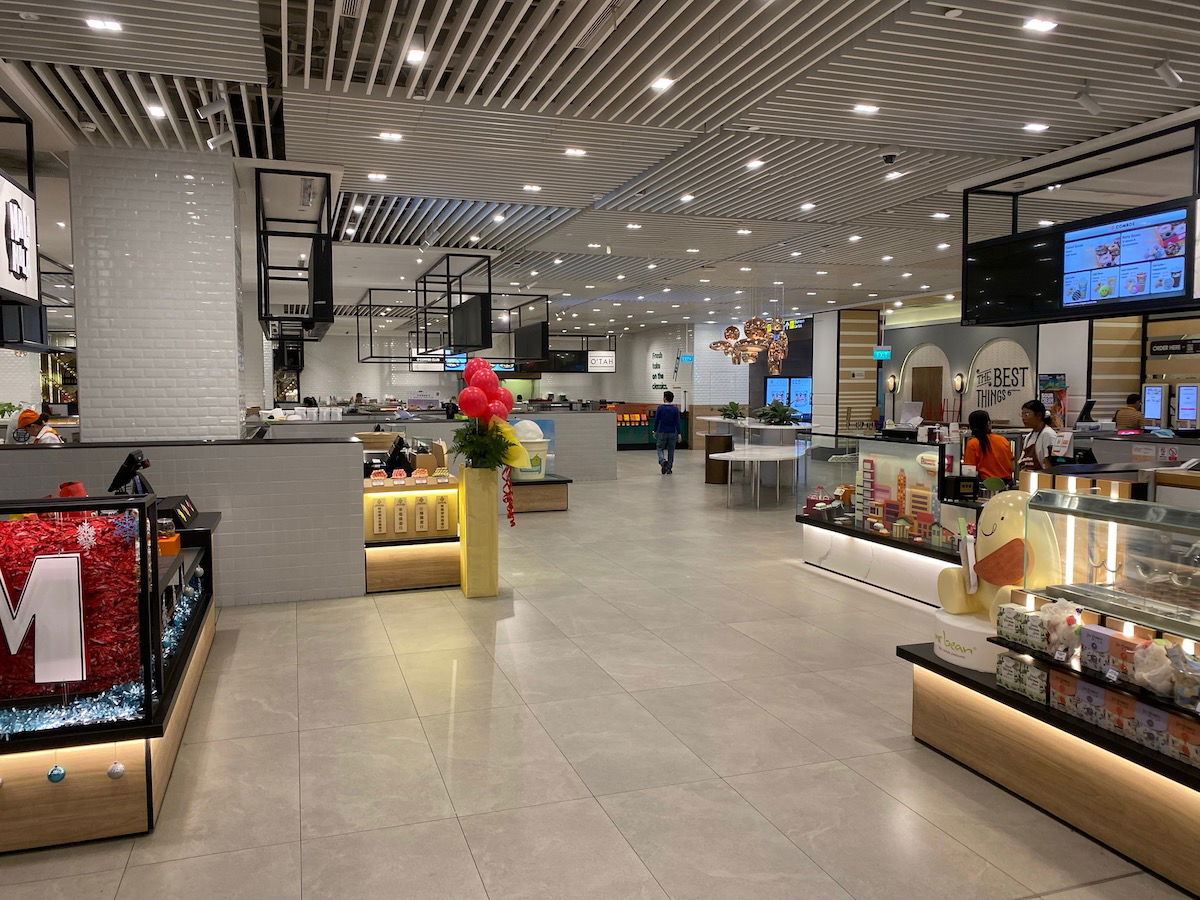 Jewel Changi dining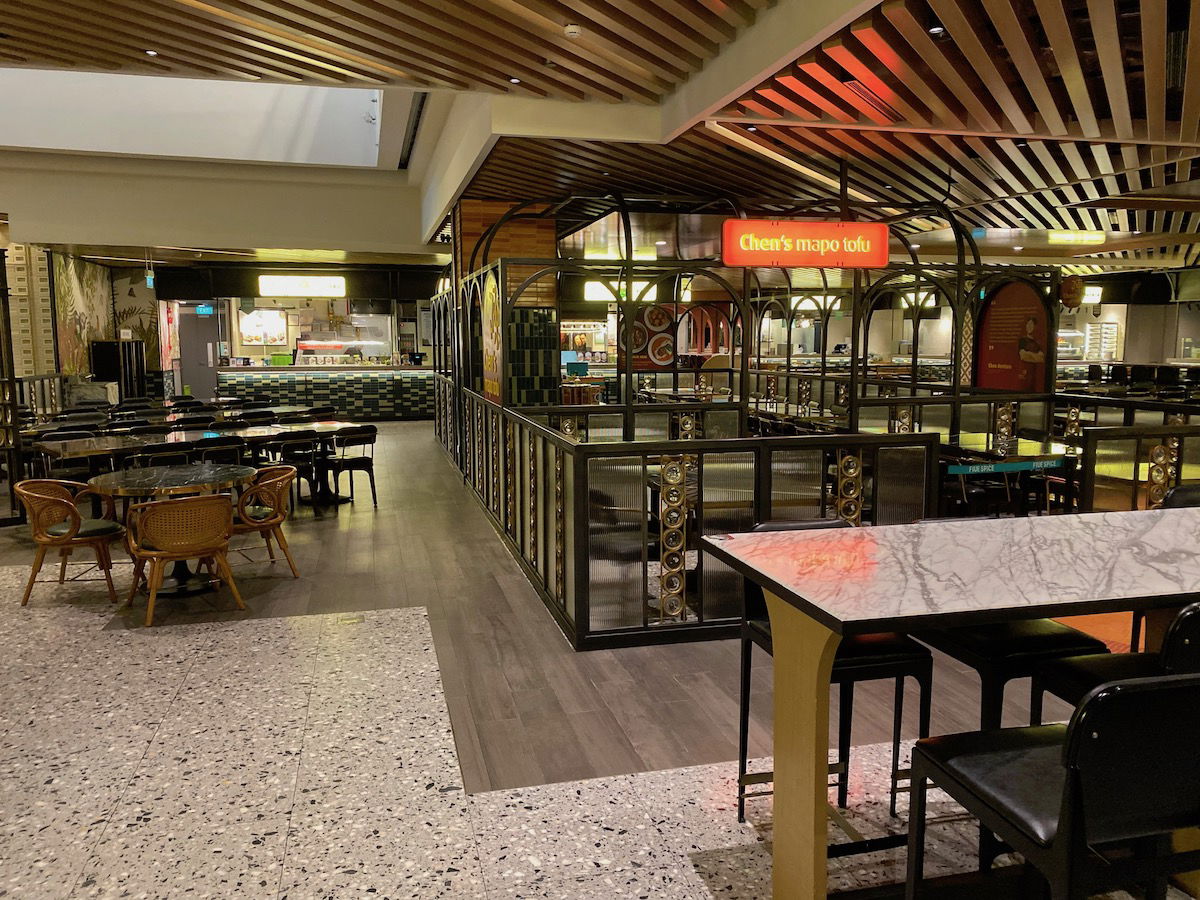 Jewel Changi dining
The top floor has even more dining, which almost feels like dining outside, given the amount of natural light and trees.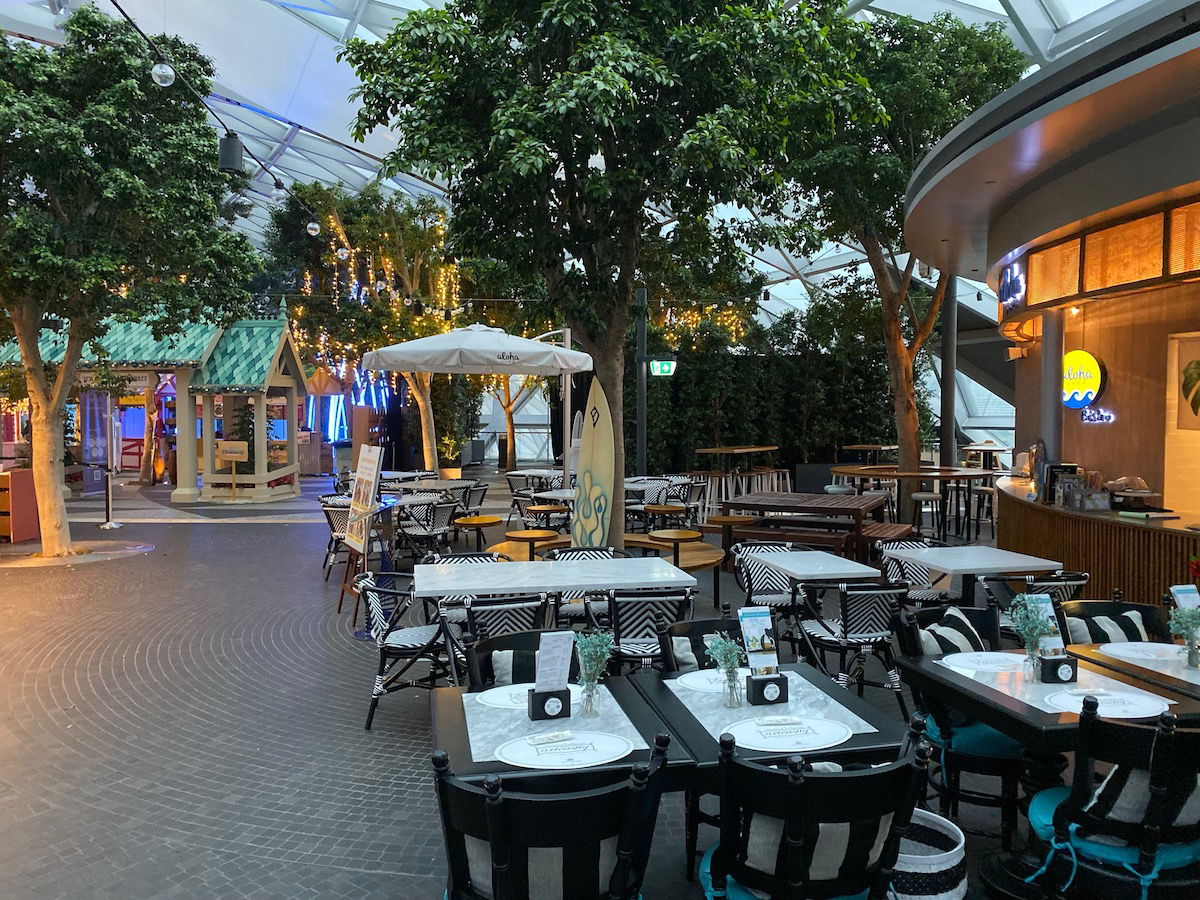 Jewel Changi dining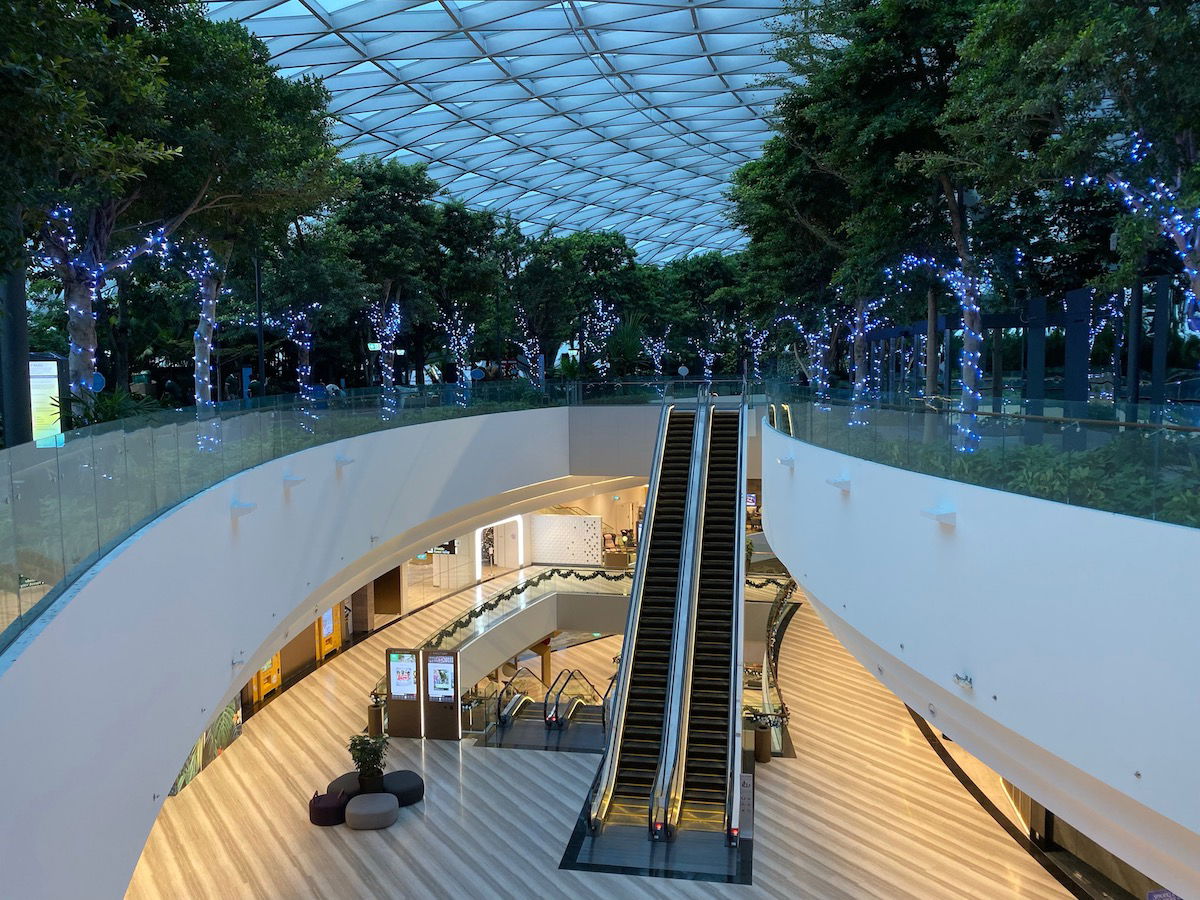 Jewel Changi Singapore
Of course what really sets this "mall" apart isn't the shopping as such, but rather what's in the center of it. Is this unreal-looking, or what?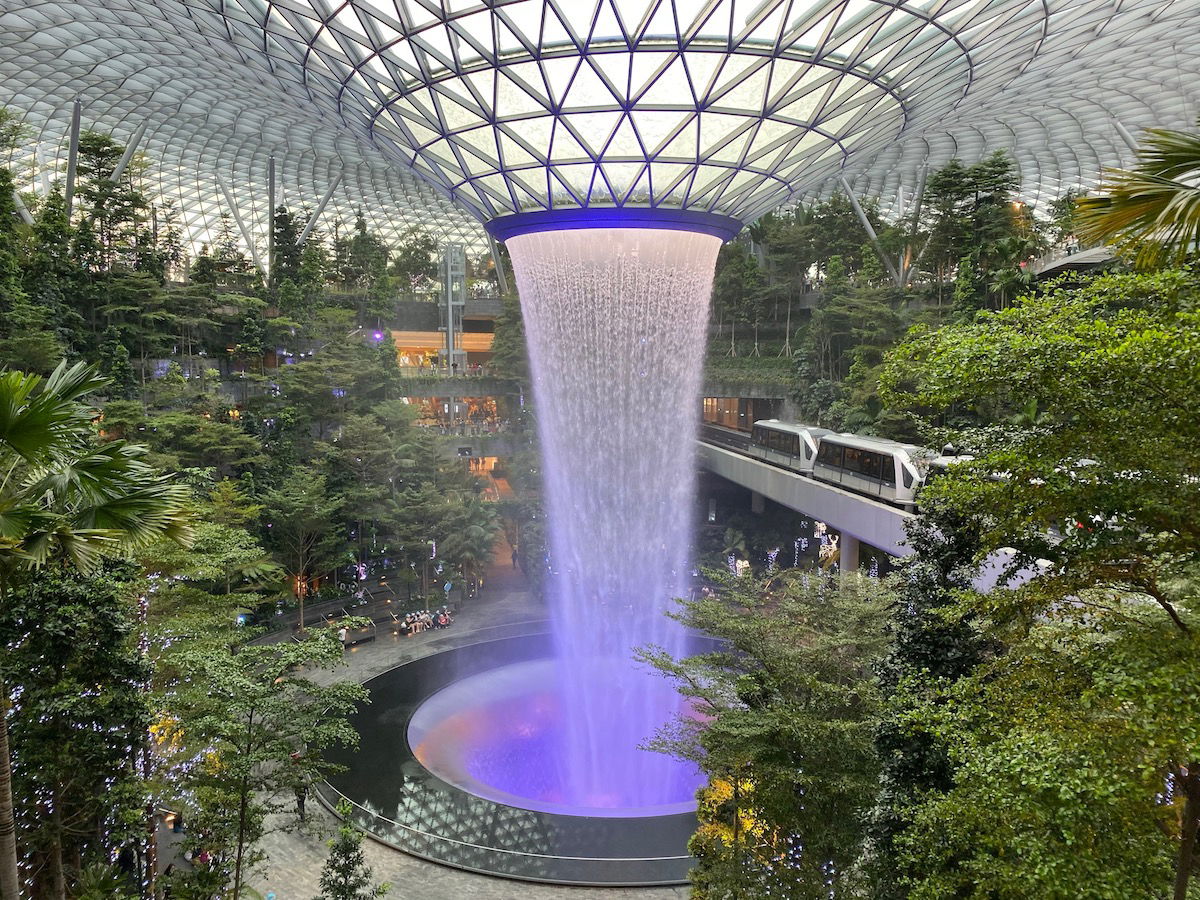 Jewel Changi water vortex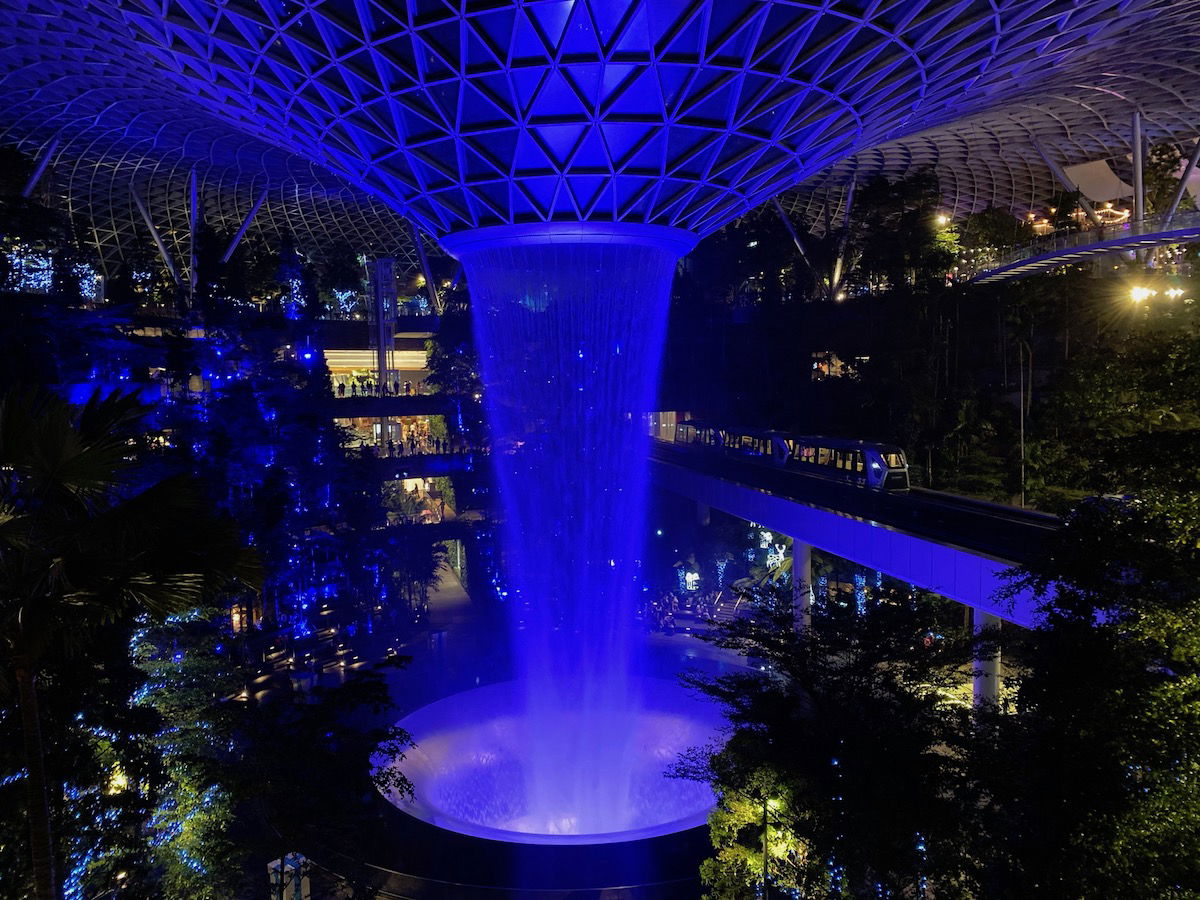 Jewel Changi water vortex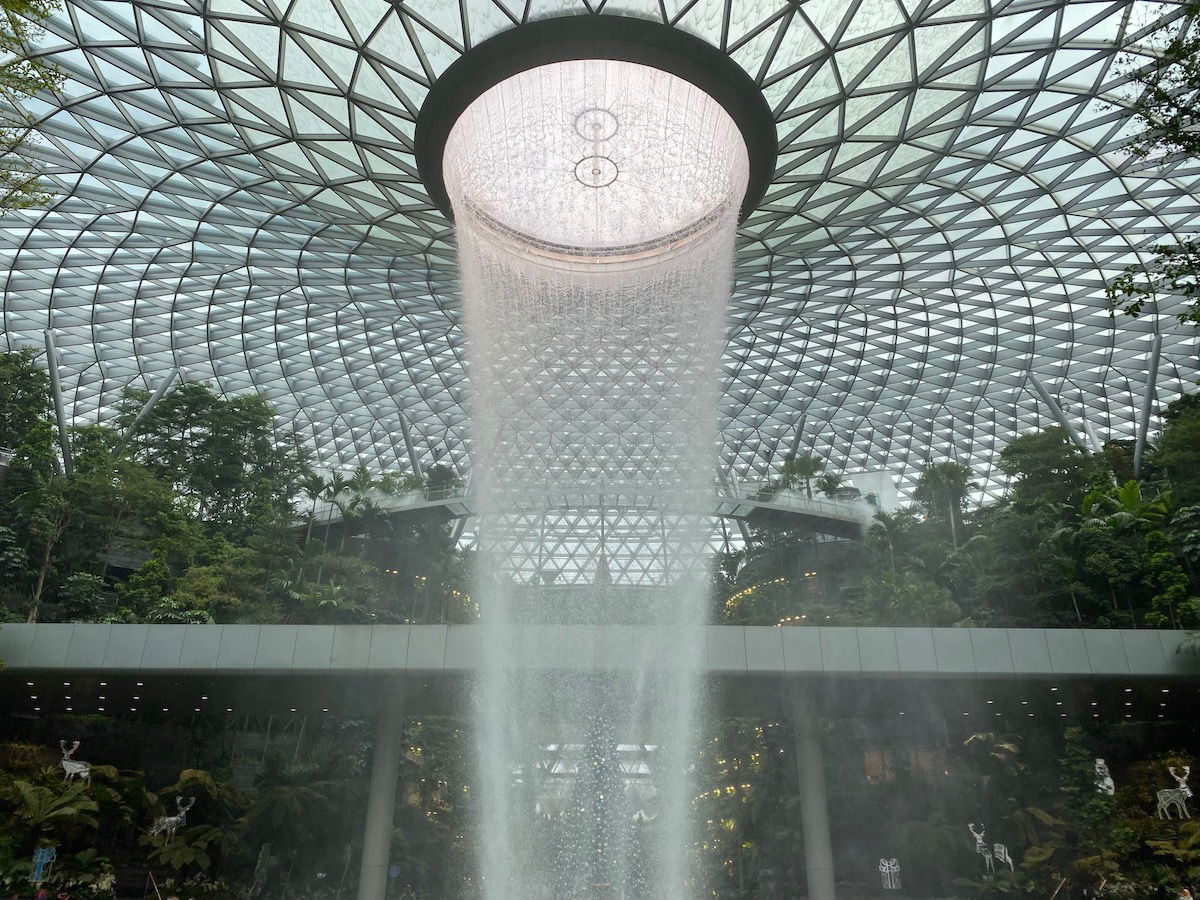 Jewel Changi water vortex
In addition to just admiring the rain vortex, there are endless paths you can roam around that make you feel like you're in a forest.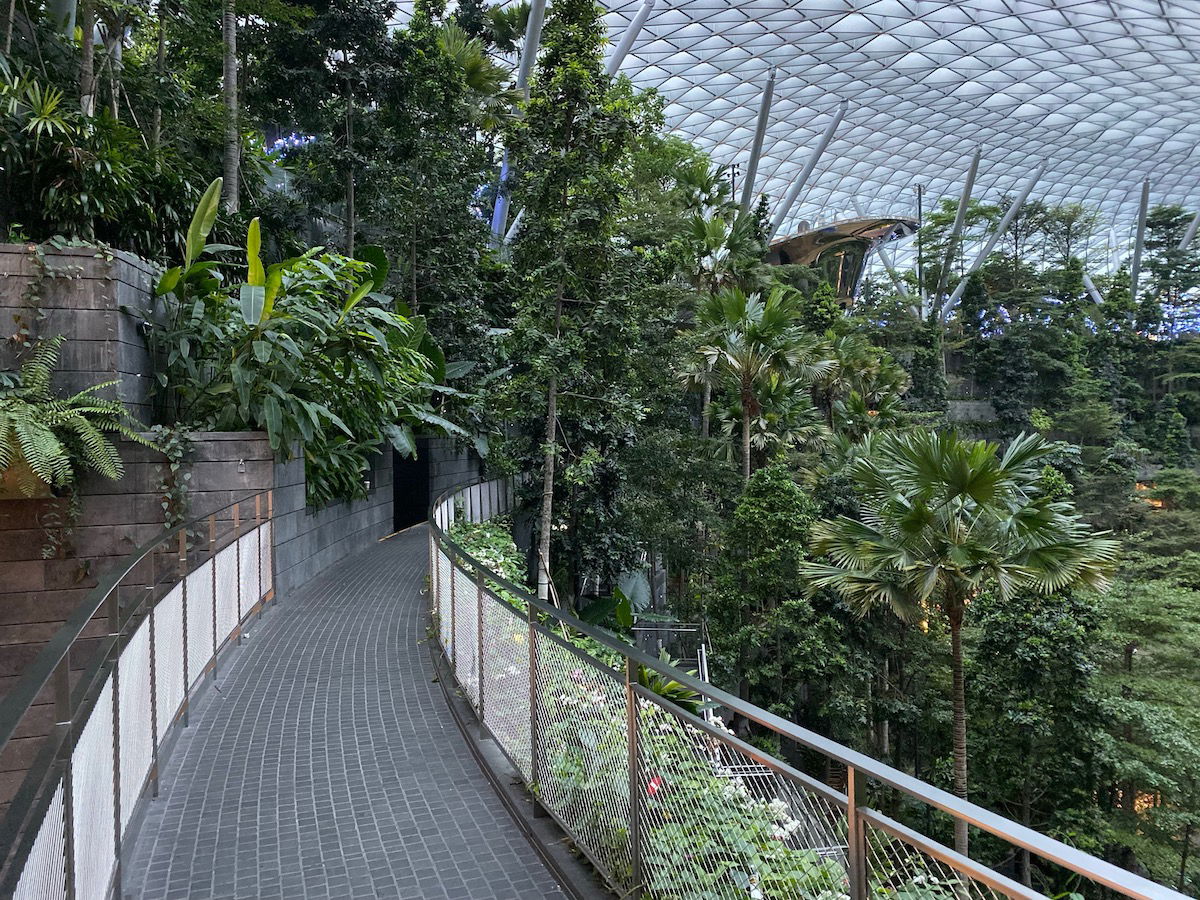 Jewel Changi forest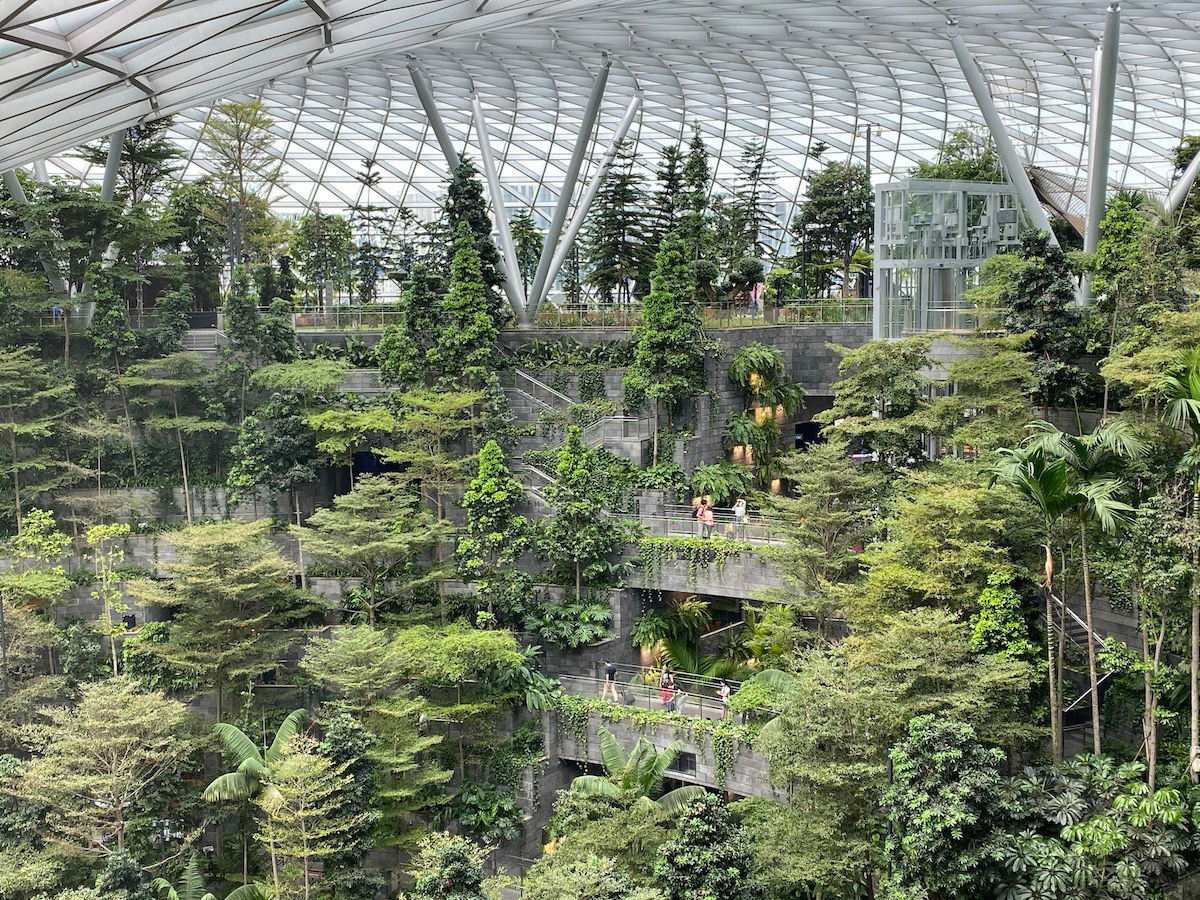 Jewel Changi forest
Most of these areas are free and open to the public, though there are a few things you need to buy tickets for, including the canopy bridge, hedge maze, and sky nets.
I decided to buy a ticket for the canopy bridge (which cost 8 SGD, or ~6 USD), which is essentially a bridge on the fifth floor that's supposed to give you a unique vantage point. Below is a view of the bridge.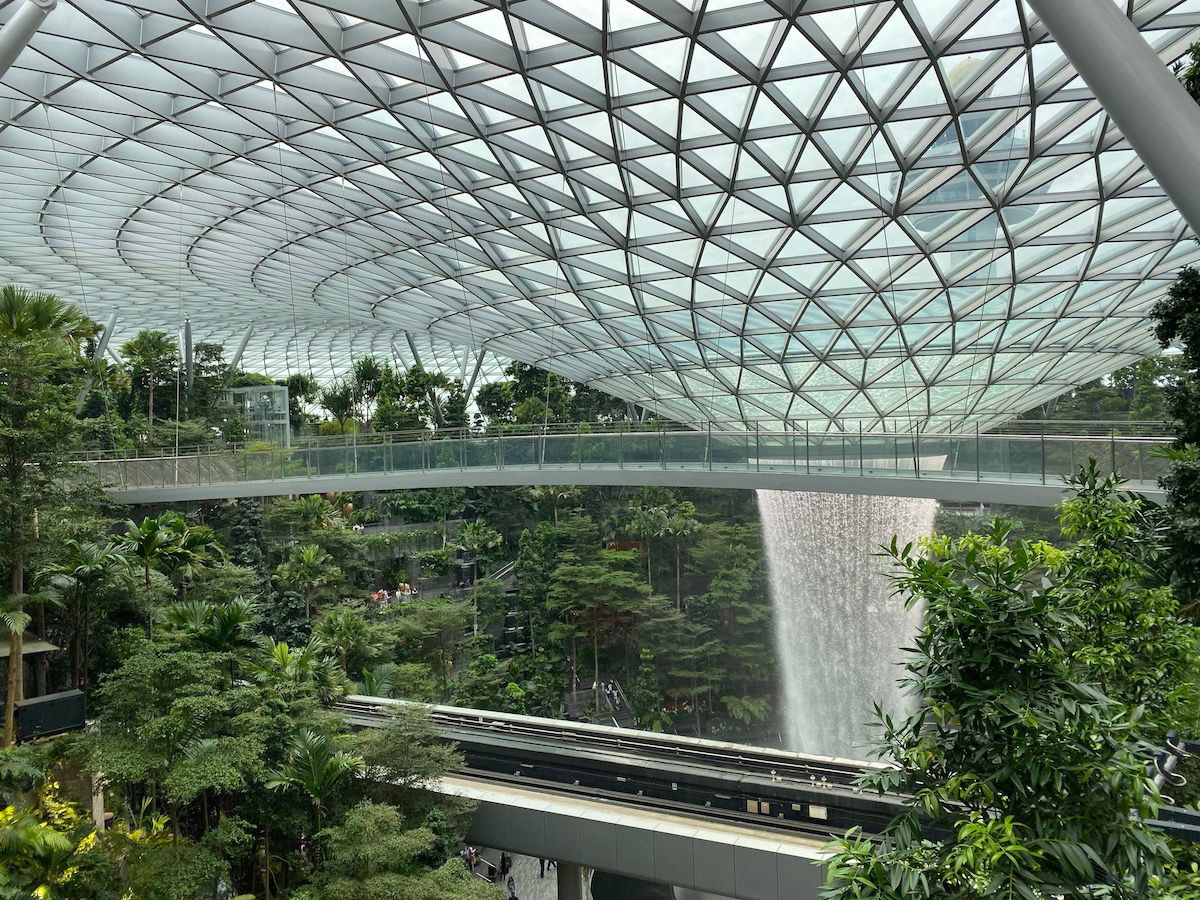 Jewel Changi canopy bridge
The bridge is made of glass and is 23 meters above the ground.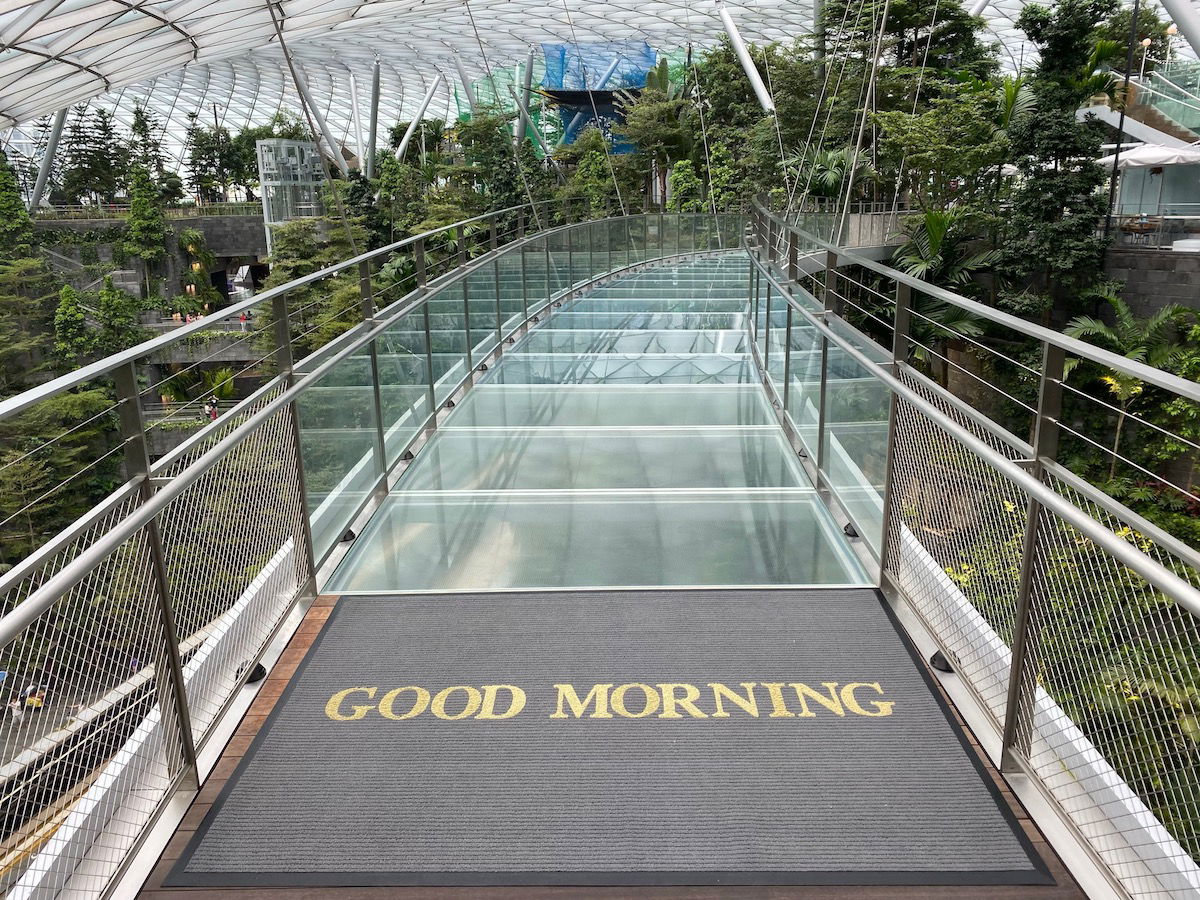 Jewel Changi canopy bridge
Truth be told I thought it was a waste of money, because it didn't actually give much of a view. That's because it's not that far from the train system, so your view is somewhat obstructed by that.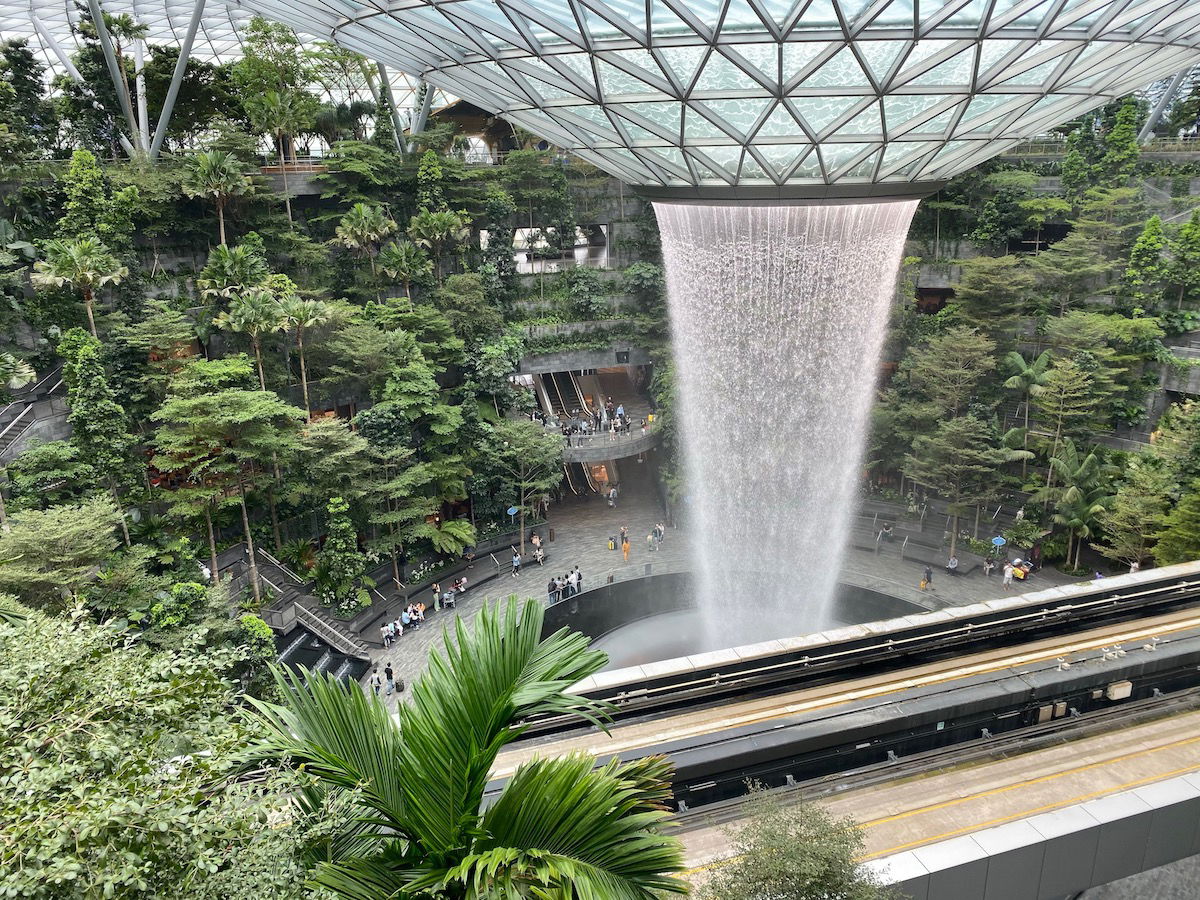 Jewel Changi canopy bridge view
I suppose the novelty here is that the bridge is glass, but other than that you can get better views from other parts of the Jewel, in my opinion.
Bottom Line
This is by far the most impressive mall I've been to in my life. The concept of building a mall largely for locals that's at an airport is fascinating to me, but Singapore really pulled it off.
Apparently the Jewel has been wildly popular, and they exceeded their visitor targeted for the first year in less than six months.
The mall as such is impressive, but what really sets this apart is the design of the center area, with the waterfall, forest, etc.
This is a great place to spend some time if you have a long layover at Changi.
That being said, I do think to some extent this is a "been there, done that" bucket list item. In other words, if Singapore were my destination in the future, I might just visit once again on arrival or departure if there was a restaurant I really wanted to eat at, but that's probably about it.
If you've visited the Jewel, what was your experience like? What do you make of the concept of a shopping mall like this at an airport?