With the recent launch of Marriott Bonvoy, as well as Marriott's recent award chart changes, I thought it would make sense to address the current value of Marriott Bonvoy points.
I wrote a post over six months ago with my perceived value of Marriott points, though obviously it's time to revisit that, given the recent introduction of Category 8 hotels, hotel category adjustments for this year, and the general state of the loyalty program.
Let me start by acknowledging that the valuation of points is always highly subjective, so if you come up with a completely different valuation, that's fine. For reference, here's the page with my valuation of miles & points.
How to value points
Aside from fixed value points currencies (where each point is worth a certain dollar value), there's no scientific way to value points. Everyone will have different valuations based on their redemption patterns, so the best I can do is share how I value them, and then everyone can crunch their own numbers.
Travis has written a series explaining how to value points based on your earning and redemption patterns. He's much more of a scientific thinker than I am, so check out his series:
The simplest way to explain it is that points are worth some amount between your acquisition cost and your redemption value. Where in that range your valuation falls depends entirely on how you choose to redeem points.
In a simple diagram, here's how he explained his methodology for valuing miles (it's the same concept for hotel points):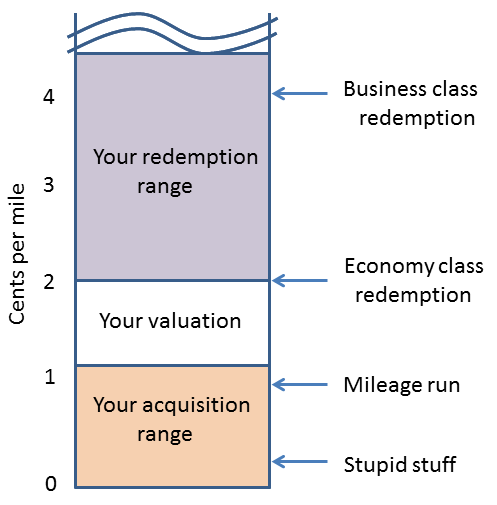 My valuation of Marriott & Starwood points prior to September 2016
Before the programs merged, I valued Marriott Rewards points at 0.8 cents each, and Starwood Preferred Guest points at 2.2 cents each. Those were my valuations before it became possible to convert Starpoints into Marriott points at a 1:3 ratio in September 2016.
My valuation of Marriott points prior to March 2019
Prior to Marriott's award chart changes this week, I said Marriott points were worth up to 0.9 cents each. This was based on the ability to redeem 60,000 points per night for Marriott's top properties, with a fifth night free.
But now that we've seen the introduction of Category 8 award pricing (meaning Marriott's top properties have increased in price by more than 40%), and also have seen hundreds of hotels move up in categories, it's time to talk about what the new value of Marriott points is, in my opinion.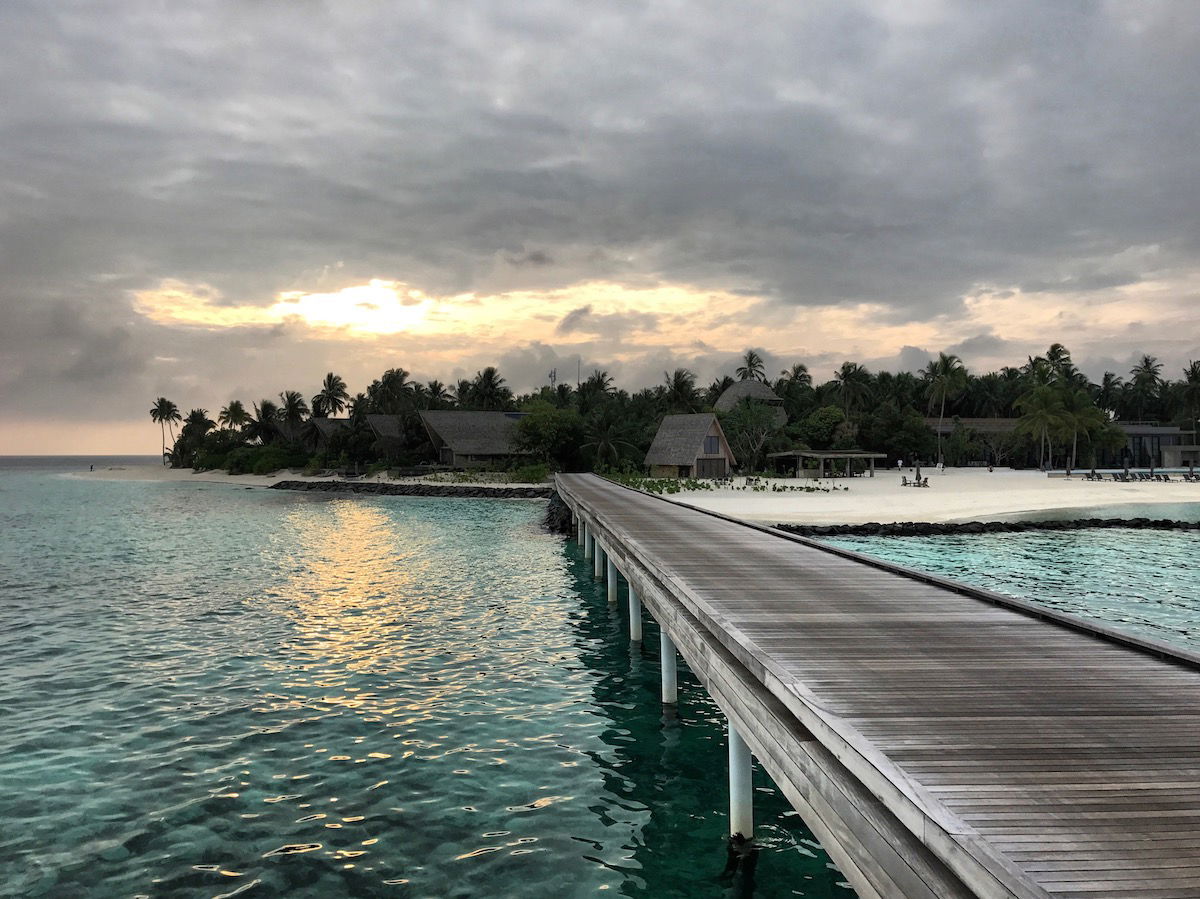 It has been possible to redeem 60,000 points per night at the St. Regis Maldives
How much I value Marriott Bonvoy points
To start, here's Marriott's current award chart: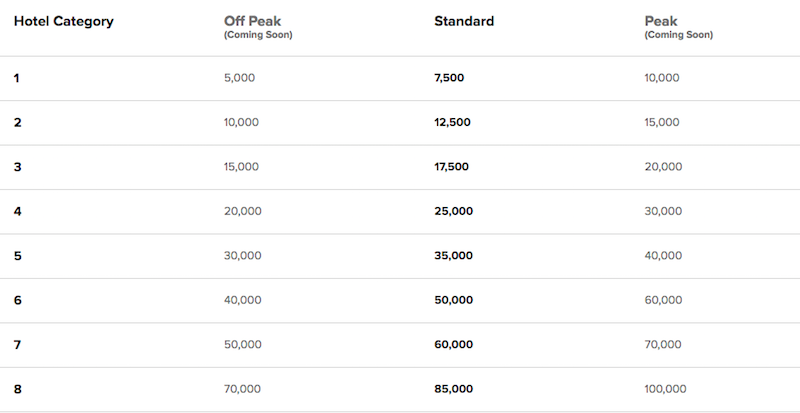 As you can see, this reflects the new Category 8 award pricing. Later this year Marriott will be introducing peak and off-peak pricing, but that hasn't happened yet.
With that in mind, at this point I value Marriott Bonvoy points at ~0.7 cents each. How do I arrive at that valuation? A large part of my valuation of Marriott points is based on how versatile they are:
Marriott points can efficiently be redeemed for hotel stays, either for individual nights, or you can take advantage of the fifth night free benefit for a longer stay
Marriott points can efficiently be converted into airline miles in over two dozen programs at a 3:1 ratio; if you transfer in larger increments, you can convert 60,000 Marriott points into 25,000 airline miles, meaning that one Marriott point is worth ~0.42 airline miles
Converting Marriott points into airline miles
Marriott has some excellent airline mileage transfer partners. Using a valuation of 0.7 cents per point, you'd be paying 1.68 cents per airline mile when converting in increments of 60,000 points
I'd say that 1.68 cents per airline mile is potentially a great deal, so I'd have a hard time valuing Marriott points much lower than that.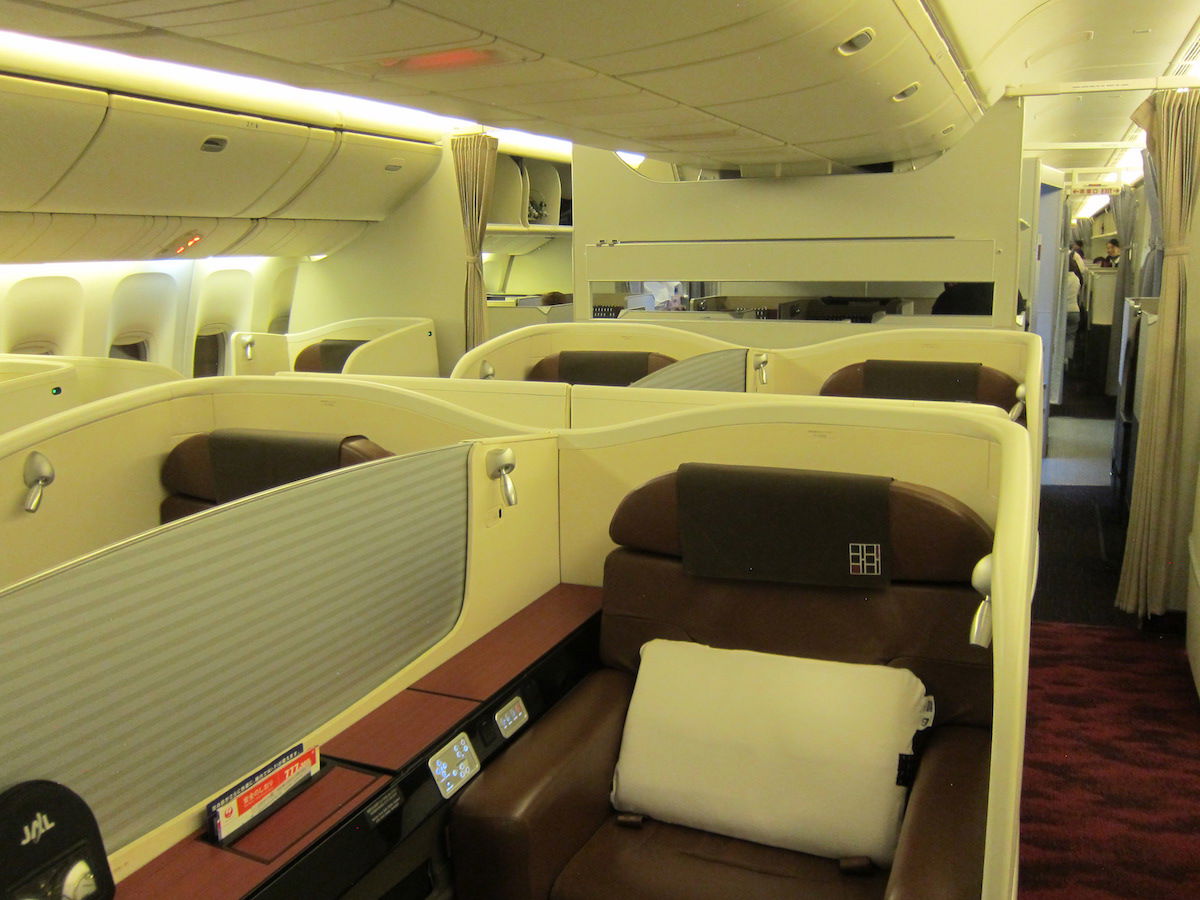 Transfer Marriott points to Alaska for redemptions in Japan Airlines first class
Redeeming Marriott points for hotel stays
0.7 cents per Marriott point is a rate that I've found checks out pretty well for hotel redemptions I'd consider making.
When valuing points for the purposes of hotel redemptions:
You have to factor in the points you're forgoing by redeeming points rather than booking a paid stay
You shouldn't just compare the number of points required to what a stay would otherwise cost, but rather should compare it to what you'd be willing to pay for that stay
In other words, just because you can redeem points at a mediocre hotel in Times Square on New Year's Eve that costs $1,000+ per night, doesn't mean you should value points based on that amount, unless you'd otherwise be willing to pay that much. Instead I'd base the value more on redemptions I'd realistically make.
So at this point Marriott's top hotels cost 85,000 points per night, and you can get a fifth night free on redemptions. So over the course of a five night stay, you're paying an average of 68,000 points per night.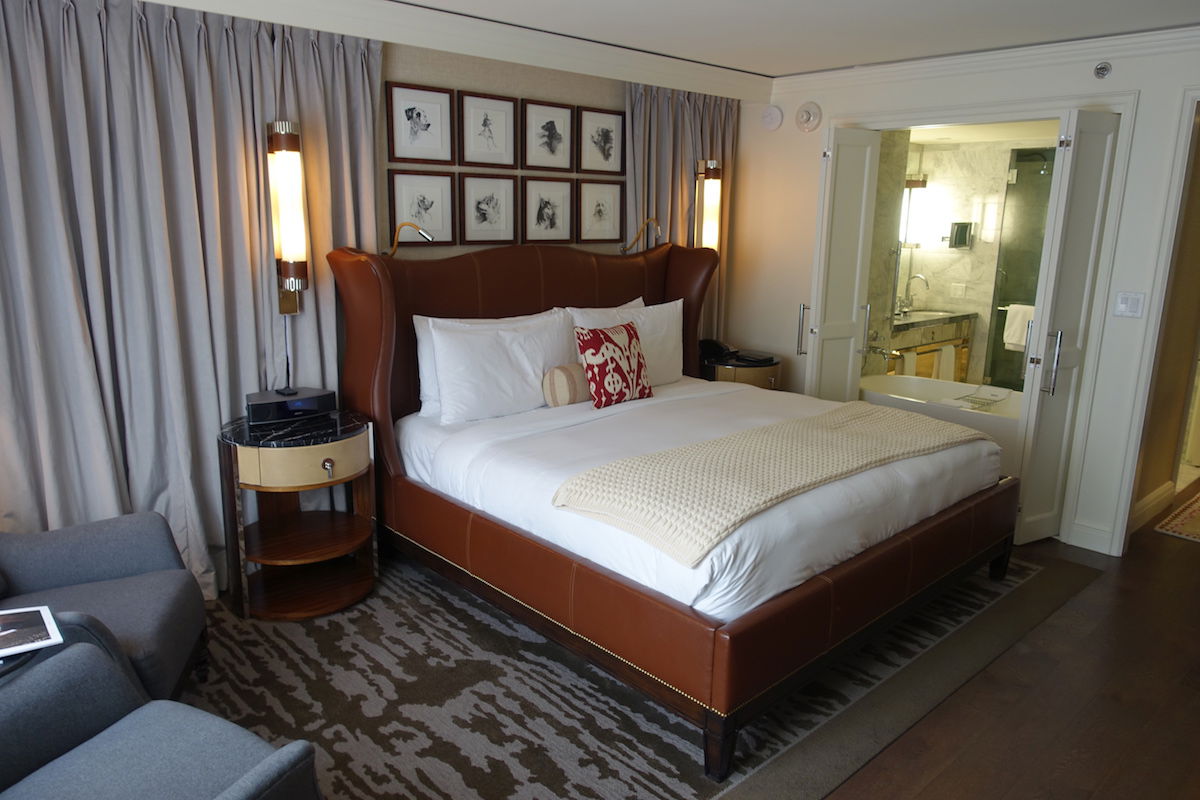 The St. Regis Aspen now costs 85,000 points per night
At a rate of 0.7 cents per point, that's like paying ~$477 per night for Marriott's top properties. Now, some of Marriott's top properties retail for $1,000+ per night, but:
When doing the math you have to subtract the value of the points you'd get on a revenue stay
You have to account for the general games that Marriott is playing with award stays, and how difficult they're making it to redeem points in some cases
While I think that math makes sense for high-end properties, I think the math checks out similarly for many mid-range properties. A lot of mid-range properties cost 35,000 points per night, so with a fifth night free you're looking at an average of 28,000 points per night, which is ~$196 per night at a valuation of 0.7 cents per point.
That seems fair to me.
Bottom line
Ultimately there's no right or wrong way to value points, as long as you're valuing them at more than your acquisition cost and at less than your redemption value.
However, at this point I think about 0.7 cents per Marriott point is a fair valuation. That values airline miles at 1.68 cents each (which I think is a fair and conservative valuation), and it means we're valuing stays at Marriott's top hotels at just under $500 per night, factoring in a fifth night free. Furthermore, I don't want to value them higher simply because the sheer number of problems that people are reporting when trying to redeem Marriott points.
That's just my take, though. You could just as easily argue Marriott points are worth 0.5 cents each, of that they're worth a cent each. There's no right or wrong answer here, it all comes down to your redemption patterns.
How much do you value Marriott Bonvoy points with the new award chart?