It's supposed to be an exciting year for Aer Lingus. The airline is undergoing a brand refresh, and they've been growing consistently and profitably.
The most exciting development for the airline this year is supposed to be that they're taking delivery of their first Airbus A321LR. The airline has eight of these planes on order, and these fuel efficient narrowbody planes will allow them to expand their transatlantic network even further.
In terms of longhaul operations, the A321LR was supposed to debut between Dublin and Hartford as of July 1, 2019, and then next was supposed to operate Aer Lingus' new route between Dublin and Montreal as of August 8, 2019.
Well, unfortunately it looks like this plan is falling apart.
Aer Lingus has today announced some aircraft delivery delays. The airline is still expecting to take delivery of their first four A321LRs in 2019 (as originally scheduled), but two are now due in "late summer," while the other two are expected in fall.
What are the impacts of this?
Aer Lingus is canceling their new route to Montreal, and they say the route will now launch in summer 2020
Aer Lingus is temporarily reducing frequencies on four transtlantic routes in July, including Dublin to Philadelphia, Dublin to Minneapolis, Dublin to Hartford, and Shannon to New York
Aer Lingus says that all guests on affected flights are being accommodated on alternative flights.
The way I even found out about these changes is that I had booked the Montreal to Dublin route using British Airways Avios, and I just received a flight cancelation notice, without any sort of alternative presented.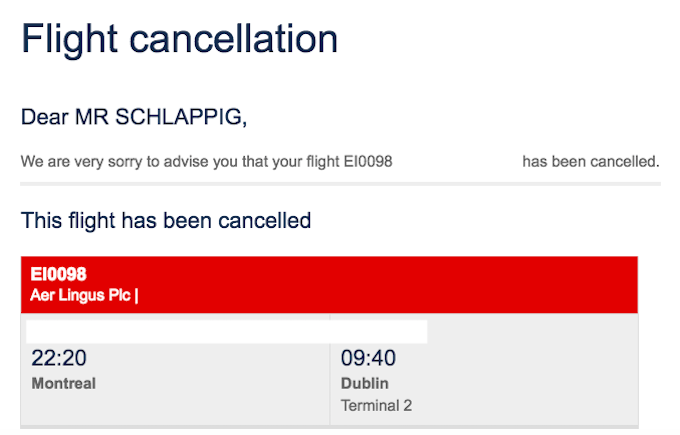 Interestingly the Dublin to Hartford flight continues to show the A321LR as operating starting in July, though my guess is that they just haven't updated that yet, and that the flight will likely be operated by a 757-200, as it currently is. It's unlikely they'll have an A321LR by early July.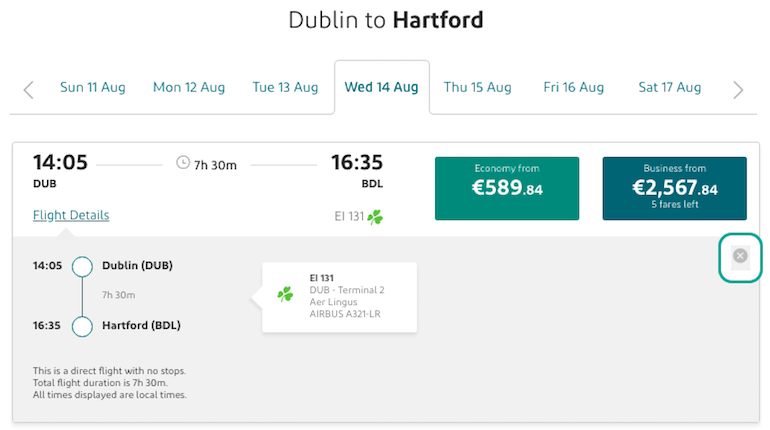 So as of now it seems like the delivery delays should just be for a month or two, and shouldn't be too major. At least that's the case as of now.
Anyone else impacted by these Aer Lingus flight cancelations?