At the beginning of March I wrote about how Cathay Pacific confirmed that they were in talks to acquire HK Express from HNA Group. Then just a couple of days ago it became clear that an announcement was imminent, and now it has been made.
The details of Cathay Pacific's acquisition of HK Express
Cathay Pacific has entered into a share purchase agreement for 100% of HK Express shares for 4.93 billion HKD (~630 million USD). This includes 2.25 billion HKD in cash, and 2.68 billion HKD in promissory notes.
The takeover is expected to be completed within the coming months, though Cathay Pacific also notes that there's some opposition to the deal:
A firm of solicitors acting for a shareholder of an intermediate holding company of HKE has written to the Company indicating an intention to contest the Seller's entry into an agreement for the Transaction.
As of now Cathay Pacific has just released mostly financial information regarding the deal, though they do state the following regarding the reasons and benefits of the transaction:
Reasons for, and benefits of, the Transaction The Transaction is expected to generate synergies as the businesses and business models of Cathay Pacific and HKE are largely complementary. The Transaction represents an attractive and practical way for the Cathay Pacific Group to support the long-term development and growth of its aviation business and to enhance its competitiveness. It is intended to continue to operate HKE as a standalone airline using the low-cost carrier business model.
Now let me share a bit of the background on all of this that I've shared in some previous posts.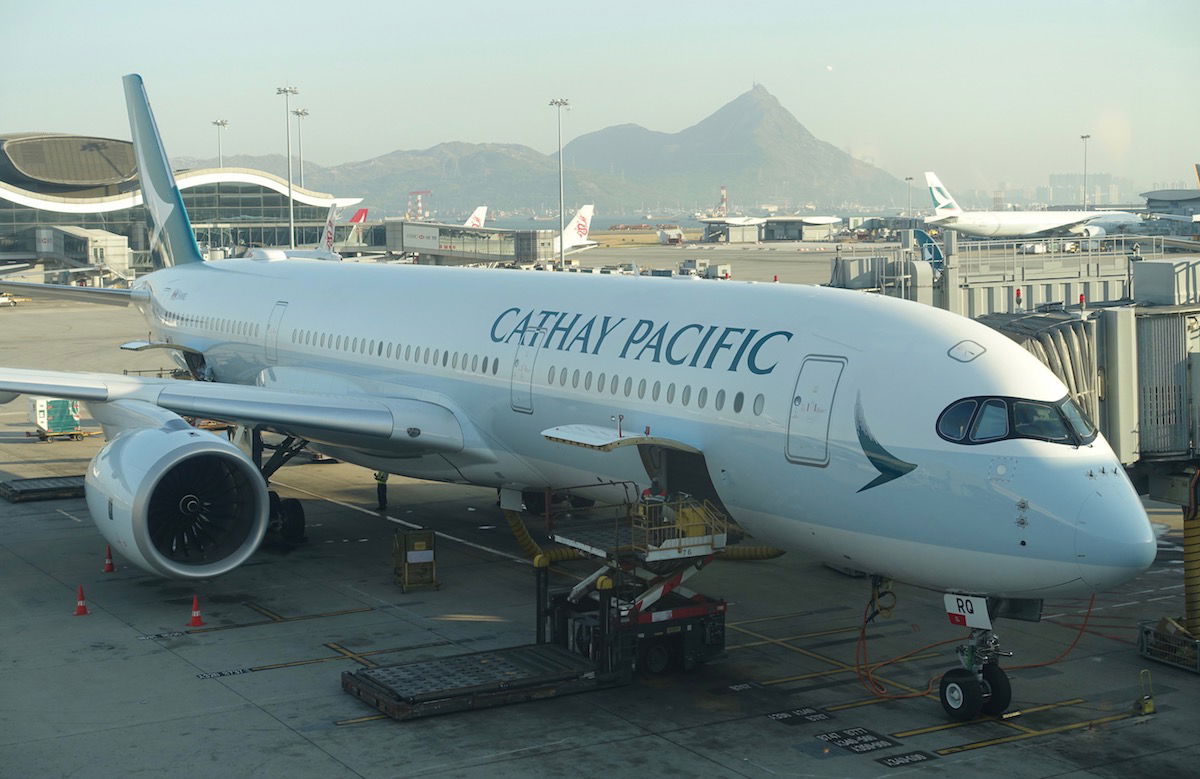 Cathay Pacific A350
Hong Kong's current airline scene
It's an interesting time for aviation in Hong Kong:
Cathay Pacific has been working their way back to profitability, and just reported a profit for 2018, meaning they're once again on the right track
Cathay Dragon is Cathay Pacific's wholly owned subsidiary; they aren't a low cost carrier, but rather are Cathay Pacific's regional arm, and operate many routes to mainland China
Hong Kong Airlines is trying to compete with Cathay Pacific both short-haul and longhaul, though the airline is reportedly in financial trouble; Hong Kong Airlines is owned by HNA Group, the troubled conglomerate that has been selling off lots of assets lately
HK Express operates a fleet of narrowbody aircraft, primarily to destinations in China and Korea, and has been owned by HNA Group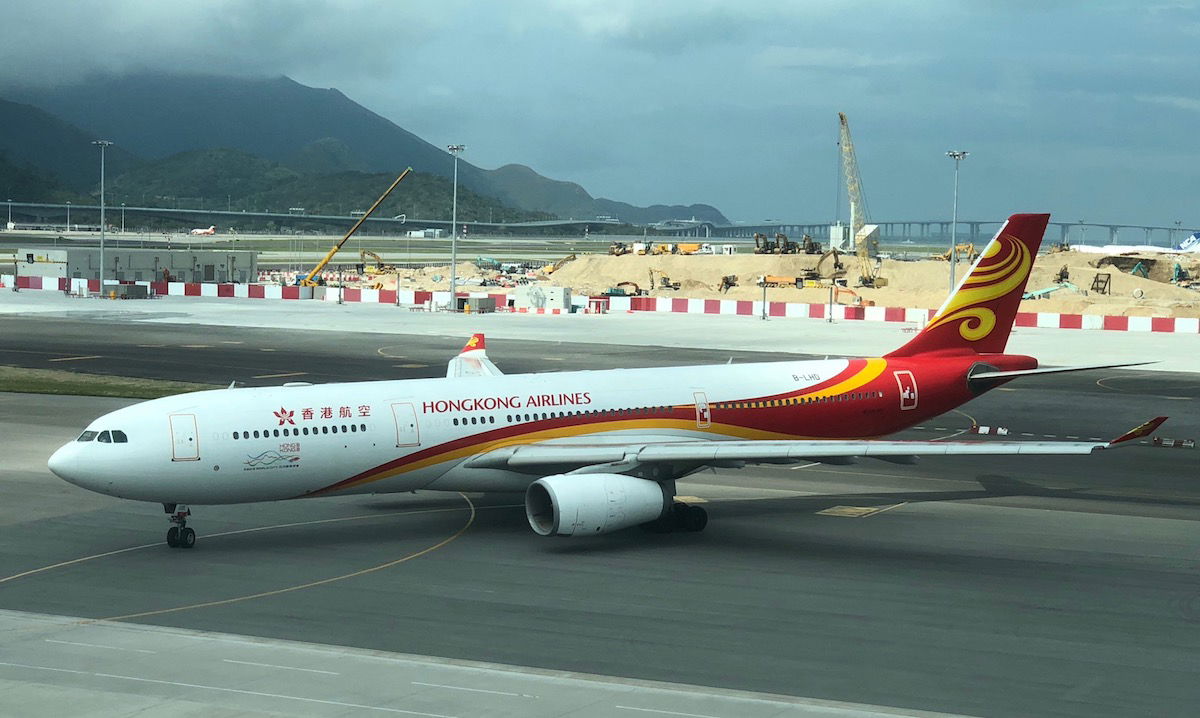 Hong Kong Airlines A330
What could Cathay Pacific do with HK Express?
As mentioned above, HK Express is a low cost carrier operating a fleet of 24 Airbus A320 family aircraft on regional flights.
HK Express operates to nearly a dozen destinations in Japan, and then also operates to several destinations in South Korea, Thailand, and more. Think of them as essentially offering flights to leisure destinations that are popular with tourists from Hong Kong.
For example, in Thailand they fly to Chiang Mai, Chiang Rai, and Phuket, and in Vietnam they fly to Da Nang and Nha Trang.
The first thing we've heard is that Cathay Pacific expects to make a big management shift at HK Express, which in late 2017 had a bunch of executives come from Hainan Airlines and parent company HNA, clearing out the previous management team.
Beyond that, what could Cathay Pacific's interests in HK Express look like? There are a few directions they could go:
They could continue to operate HK Express independently, and essentially create a third airline unit (after Cathay Pacific and Cathay Dragon) that's actually a low cost carrier; many people don't realize that Cathay Dragon isn't intended to be a low cost carrier, but rather is just intended to be more regionally focused
They could fold HK Express into Cathay Dragon; Cathay Pacific doesn't directly operate any narrowbody aircraft while Cathay Dragon does, so it seems like a better fit for the Cathay Dragon fleet
In theory they could use HK Express to add narrowbody aircraft to Cathay Pacific's fleet, though personally that seems unlikely to me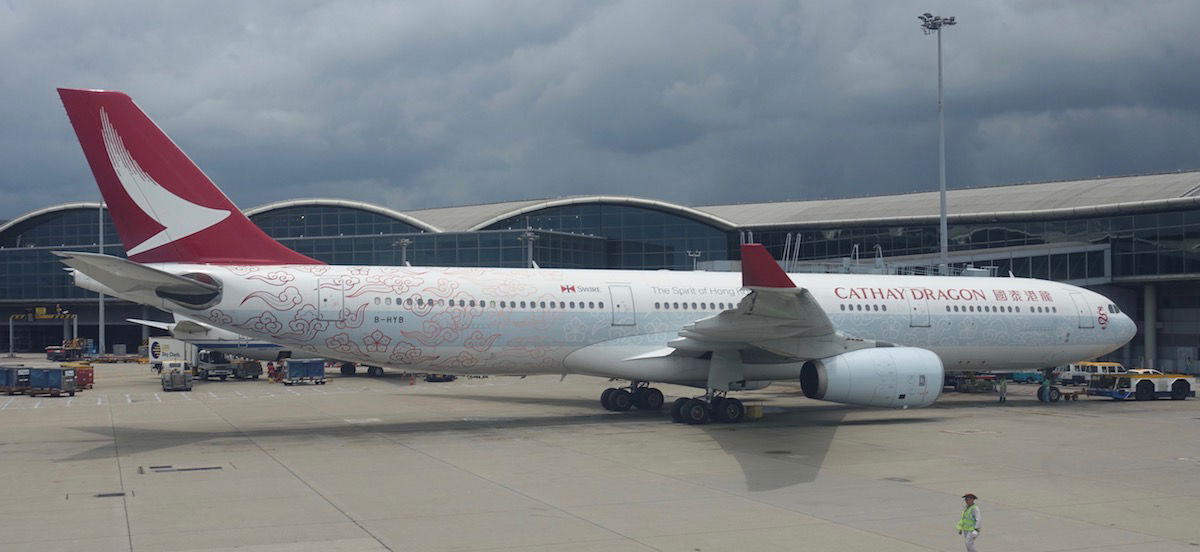 Cathay Dragon A330
Personally it seems highly likely to me that Cathay Pacific will continue to operate HK Express independently as a low cost carrier. Cathay Pacific doesn't currently have a low cost carrier, yet there's huge demand for something like that.
I think the bigger question is how they choose to brand the airline. Will it maintain the HK Express branding, or will it somehow get Cathay Pacific branding. maybe Cathay Express?
Bottom line
Cathay Pacific's intended takeover of HK Express is now official. It should all happen within the coming months, assuming one of the contingencies proves to be a bigger issue than expected. Now we'll just have to wait to fully see what Cathay Pacific has planned for the airline, and how they'll brand it.
My money is on the airline continuing to operate as a low cost carrier, and likely even continuing to be branded independently. I say that because a full service airline like Cathay Pacific probably wants to provide enough differentiation between the brand names, or else a low cost carrier being associated with the "Cathay" name may bring down the impression people have of the airline.
What do you make of Cathay Pacific's acquisition of HK Express?