Cathay Pacific has confirmed that they're in talks to acquire HK Express from HNA Group.
Hong Kong's current airline scene
It's an interesting time for aviation in Hong Kong:
Cathay Pacific has been working their way back to profitability, and just reported a profit for 2018, meaning they're once again on the right track
Cathay Dragon is Cathay Pacific's wholly owned subsidiary; they aren't really a low cost carrier, but rather are Cathay Pacific's regional arm, and operate many routes to mainland China
Hong Kong Airlines is trying to compete with Cathay Pacific both shorthaul and longhaul, though the airline is reportedly in financial trouble; Hong Kong Airlines is owned by HNA Group, the troubled conglomerate that has been selling off lots of assets lately
HK Express operates a fleet of narrowbody aircraft, primarily to destinations in China and Korea; they're also owned by HNA Group

Hong Kong Airlines A330
Cathay Pacific & HK Express acquisition talks
There had been rumors of Cathay Pacific possibly being in talks to acquire Hong Kong Airlines, given the trouble they're in. While that can't be ruled out, more immediately Cathay Pacific has confirmed that they're currently in talks to acquire HK Express.
The airline has said that no agreement has been reached yet, and further announcements will be made when appropriate.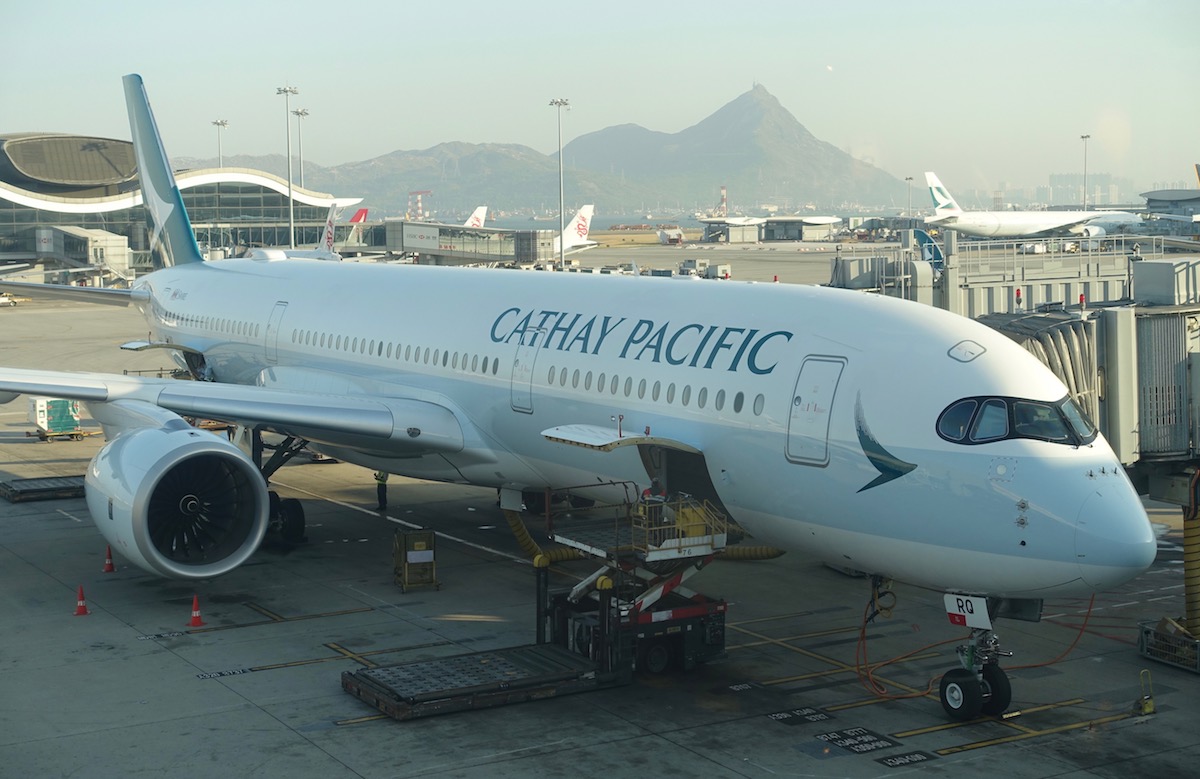 Cathay Pacific A350
What could Cathay Pacific do with HK Express?
As mentioned above, HK Express is a low cost carrier operating a fleet of 24 Airbus A320 family aircraft on regional flights.
HK Express operates to nearly a dozen destinations in Japan, and then also operates to several destinations in South Korea, Thailand, and more. Think of them as essentially offering flights to leisure destinations that are popular with tourists from Hong Kong.
For example, in Thailand they fly to Chiang Mai, Chiang Rai, and Phuket, and in Vietnam they fly to Da Nang and Nha Trang.
We know that HNA Group is trying to sell off assets, but what would a Cathay Pacific acquisition of HK Express look like? The way I see it, there are a few directions they could go:
They could continue to operate HK Express independently, and essentially create a third airline unit (after Cathay Pacific and Cathay Dragon) that's actually a low cost carrier; many people don't realize that Cathay Dragon isn't intended to be a low cost carrier, but rather is just intended to be more regionally focused
They could fold HK Express into Cathay Dragon; Cathay Pacific doesn't directly operate any narrowbody aircraft while Cathay Dragon does, so it seems like a better fit for the Cathay Dragon fleet
In theory they could use HK Express to add narrowbody aircraft to Cathay Pacific's fleet, though personally that seems unlikely to me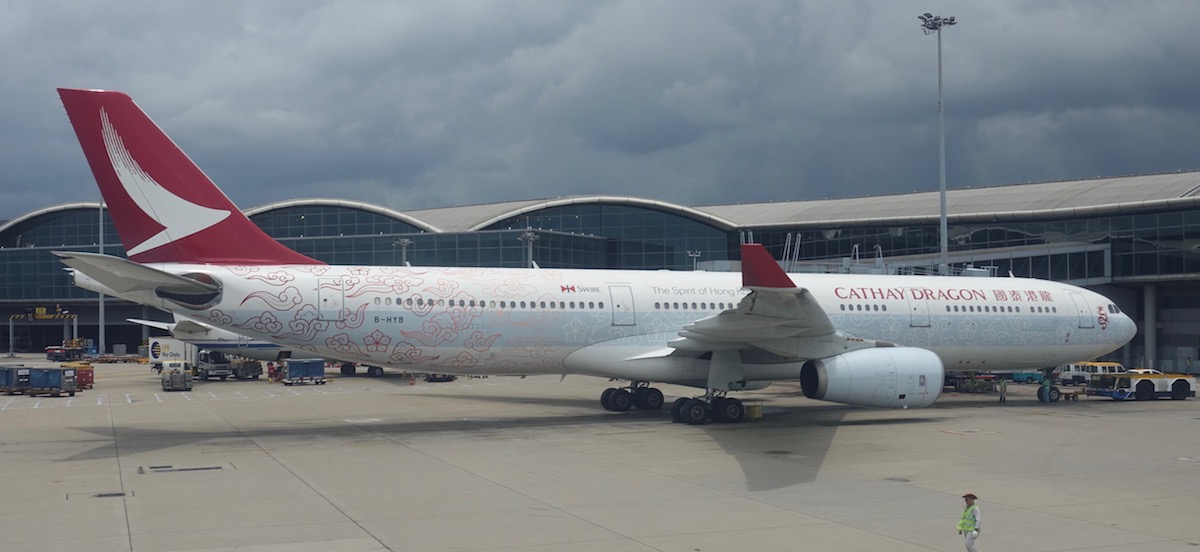 Cathay Dragon A330
If this does go through, my money is on Cathay Pacific continuing to operate HK Express independently as a low cost carrier. Cathay Pacific doesn't currently have a low cost carrier, yet there's huge demand for something like that.
I could see them rebranding the airline — maybe as Cathay Express — but then operating them independently to go after a new market.
Bottom line
It's an interesting time for Hong Kong aviation, as Cathay Pacific returned to profitability, while Hong Kong Airlines and HK Express both face hardship, largely due to their ownership by HNA Group.
I wouldn't be surprised to see Cathay Pacific reach a deal to acquire HK Express, though I'll be very curious to see what exactly their plans would be for the airline. It seems like it's time for Cathay Pacific to get with the times and launch a true low cost carrier, and this seems like a good opportunity to do so.
What do you make of Cathay Pacific's interest in acquiring HK Express, and what do you think they'd do with the airline?