This just keeps getting better. A couple of months ago I wrote about some great Qatar Airways business class fares from Montreal to Bangkok, and now the fares are even lower!
Qatar Airways Qsuites is my favorite business class product in the world. Historically the airline has also had exceptional business class fares, though we're seeing fewer sales than we've seen in the past.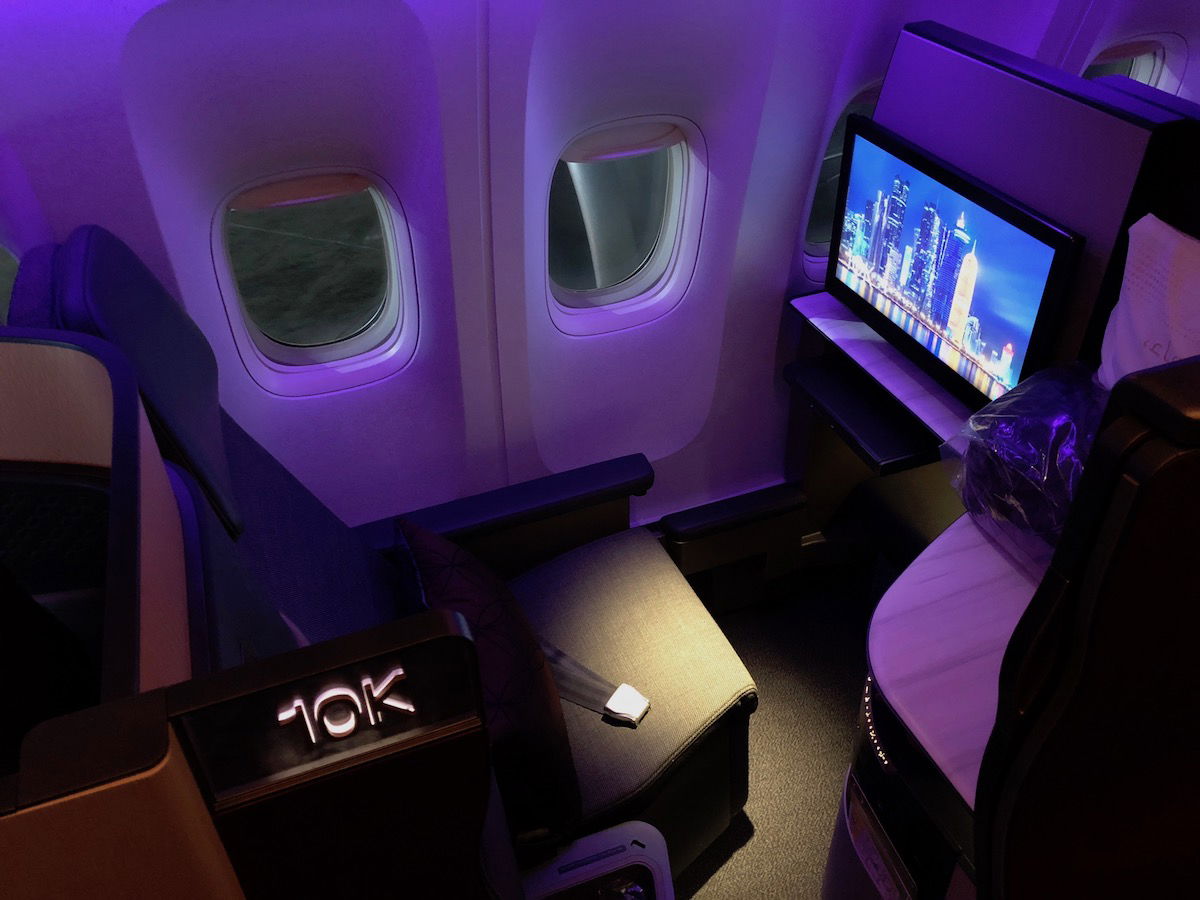 Qatar Airways Qsuites
In general I'd say we still see a good number of attractive business class fares for travel originating in Europe, though for travel originating in North America we don't see nearly as many good business class fares as we used to.
At the moment Qatar Airways has excellent business class fares for travel between Montreal and Bangkok. Obviously this is great for those in Canada, but it's also good for those in the US who don't mind positioning to Montreal, given all the nonstop flights available to there (many people would have to position to a Qatar Airways gateway anyway).
There's availability for this fare for travel between September and the end of the schedule.
You can fly roundtrip business class on Qatar Airways from Montreal to Bangkok for ~2,000USD. As a point of comparison, the last time I wrote about this fare the cheapest cost was ~2,180USD, which was still excellent.
You can easily search these fares either on Google Flights or ITA Matrix.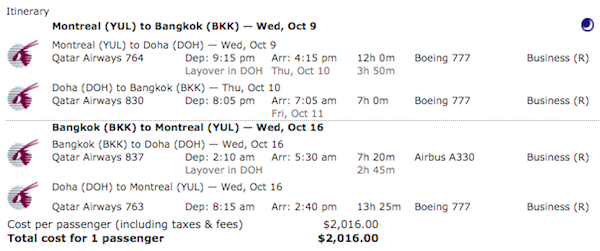 Note that on most dates the Montreal to Doha route features Qsuites, though on some dates it doesn't. So if booking you'll ideally want to make sure that the seatmap looks like this…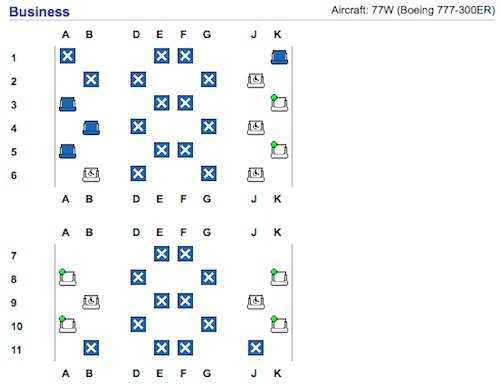 And not like this…
This is obviously still subject to change, but I'd expect that over time the odds of a flight featuring Qsuites increases, as more planes are configured with these seats. Given that these tickets are for travel in fall and winter, I'd feel pretty confident about getting Qsuites.
Montreal to Bangkok roundtrip in business class via Doha covers a distance of ~19,500 flown miles, so if you were crediting to American AAdvantage (for example) you'd earn 29,250 elite qualifying miles, 3,900 elite qualifying dollars, and 19,500 redeemable miles (though if you're Executive Platinum you'd earn a 120% bonus, for a total of 42,900 redeemable miles).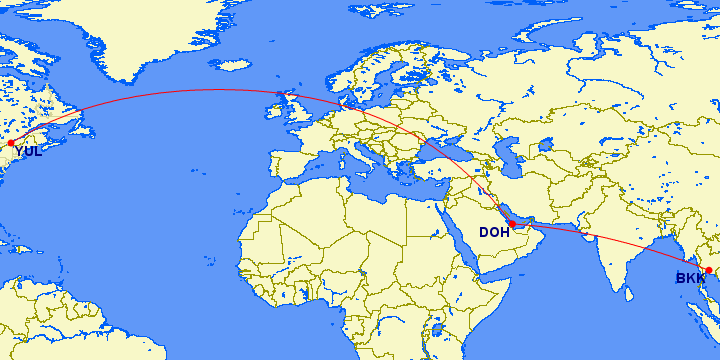 This is an exceptional fare, and I'm personally considering taking advantage of this. Not because I want to earn American AAdvantage miles, but rather because a trip to Thailand sounds fun at some point, and this seems like a really nice way to get there.
Like I said, cheap Qatar Airways business class fares from North America are rare nowadays, so…
If you're looking for a Qatar Airways business class fare from North America with another city pair, Qatar Airways is also offering a business class fare sale for travel between the US and select cities. Fares start at $2,450 roundtrip.

Obviously that's not quite as good, but depending on where you're originating and where you're going, it could be a better option.
If you take advantage of one of these fares, make sure you use a card offering bonus points for airfare purchases. You can earn up to 5x points, which I value at up to 1.7 cents each, for an additional return of 8.5%.
Anyone considering taking advantage of these fares?
(Tip of the hat to j2simpso)