We've known for a while that Japan Airlines plans to launch a low cost carrier, and today some of the details of that became more official, including the name, routes, and more.
Japan Airlines' new low cost carrier name
Japan Airlines' low cost carrier will be named ZIPAIR Tokyo, and we can expect for it to launch in summer of 2020.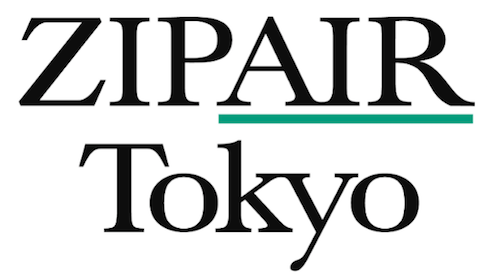 I love their very detailed explanation of how they came up with the name:
'ZIPAIR Tokyo' is a coined word derived from the English word ZIP, which describes speed, such as how fast time can pass when traveling on a unique airline. In addition, the brand name incorporates the idea of traveling to destinations in various ZIP CODES, while aiming to create a calculated travel experience that encompasses the originality and ingenuity of the Japanese culture. And finally, the word Tokyo was added to the name, as the airline will be based in one of the most advanced cities in the world.
Alrighty then…
ZIPAIR Tokyo fleet
ZIPAIR Tokyo will be operating a fleet of Boeing 787-8 aircraft. They're getting their first two 787-8s from Japan Airlines, and then they plan to add two more to their fleet per year, either by leasing them from Japan Airlines, or by buying new ones.
So the airline is planning an all 787-8 fleet, though we'll see how big it gets.
ZIPAIR Tokyo routes & launch date
ZIPAir Tokyo should launch with the start of the summer 2020 schedule, which should be in late March 2020. That means they'll be flying in time for next year's Cherry Blossom and also the Olympics.
The airline has announced that their first two routes will be from Tokyo Narita to Bangkok and Seoul Incheon.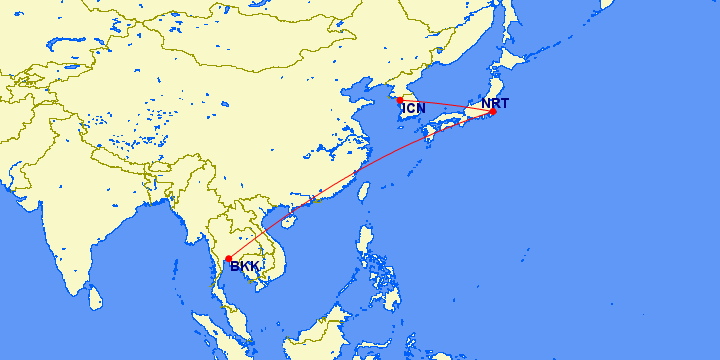 It's interesting that the airline will be partly replicating routes served by Japan Airlines, rather than launching new routes altogether.
We don't know what routes they'll launch beyond that, though management has expressed interest in operating transpacific flights, including to the US West Coast. Also, destinations like Las Vegas and Bali have been thrown around.
Where the efficiency comes from with ZIPAIR Tokyo
Japan Airlines is known for their spacious cabins. The carrier has a few 787-8 configurations, ranging in capacity from 161 seats to 206 seats. That's a really low capacity for a fairly large plane.
As a point of comparison, Scoot seats 335 people on their 787-8s. So while I'm not sure ZIPAIR Tokyo will go quite that dense, there's potentially quite a bit they can do to optimize the configuration for a low cost carrier. Add in the cargo potential on the 787-8, and this could work quite well for the airline.
Bottom line
Japan Airlines is known for their excellent onboard product in all cabins, and also just how comfortable their planes are. Some of their 787-8s have 33″ of pitch and eight seats per row in economy, which is almost unprecedented.
Given the general pride that airlines in Japan take in their product, it will be very interesting to see what kind of services ZIPAIR Tokyo offers. Will this be a full-on ultra low cost carrier where nothing is free, or will they simply take advantage of a significantly denser configuration while still offering at least basic services?
Time will tell…
What do you make of ZIPAIR Tokyo?