Hello from Nicaragua! We're spending the weekend enroute to Calala Island. While this is an incredible use of World of Hyatt points on the surface, I'm curious what it's actually like, because getting there sure isn't easy when you consider how close to home it is (at least compared to a place like the Maldives). I look forward to sharing my review ASAP.
On the points and travel front, this week the impact of coronavirus on the travel industry continued to be the biggest topic. Beyond that, TAP Air Portugal launched some great promotions with their frequent flyer program, Vistara revealed the details of their new 787-9, Etihad announced a nearly billion dollar loss for 2019, an American mechanic was sentenced to prison for over three years, and more.
With that out of the way, here's a recap of this week on the blog:
Featured Stories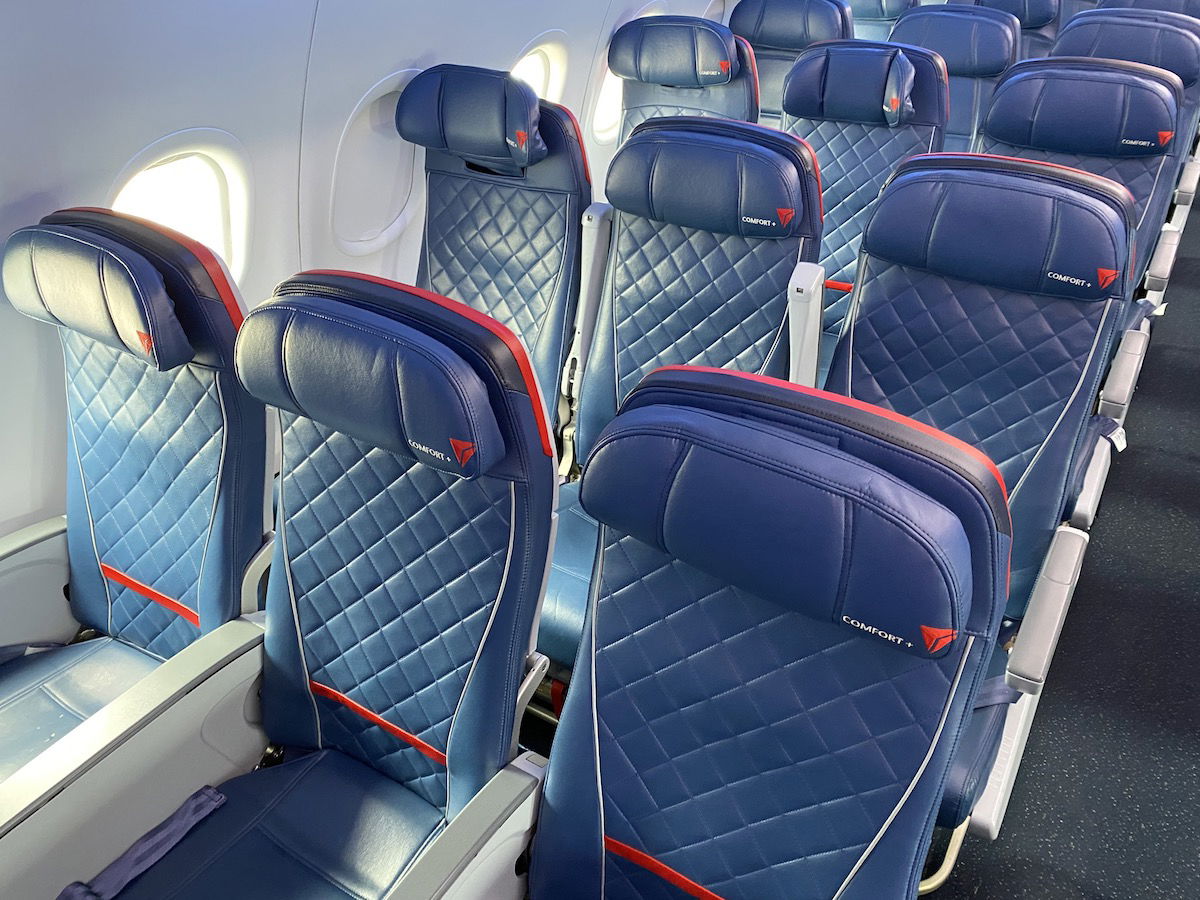 Here in the US we've seen airline stocks plummet, airlines issue travel waivers, and Southwest's CEO has even said that the drop in demand is comparable to post-9/11.
One thing I've been asked over and over by readers in the past several days is if I think the big US airlines will be extending elite status or offering some sort of promotions to help people requalify for status, given the reduced demand.
As far as I'm concerned the answer is absolutely "yes," though I'm not sure to what extent. I wasn't going to write about this because I don't have a good answer beyond "yes, but we'll have to wait and see," though I figured I'd share my take on this situation as of now.
---
If you're looking to take the whole family to Europe this summer, Aer Lingus has just released an incredible amount of business class award availability.
I see four or more business class award seats available on so many flights, which wasn't previously the case.
---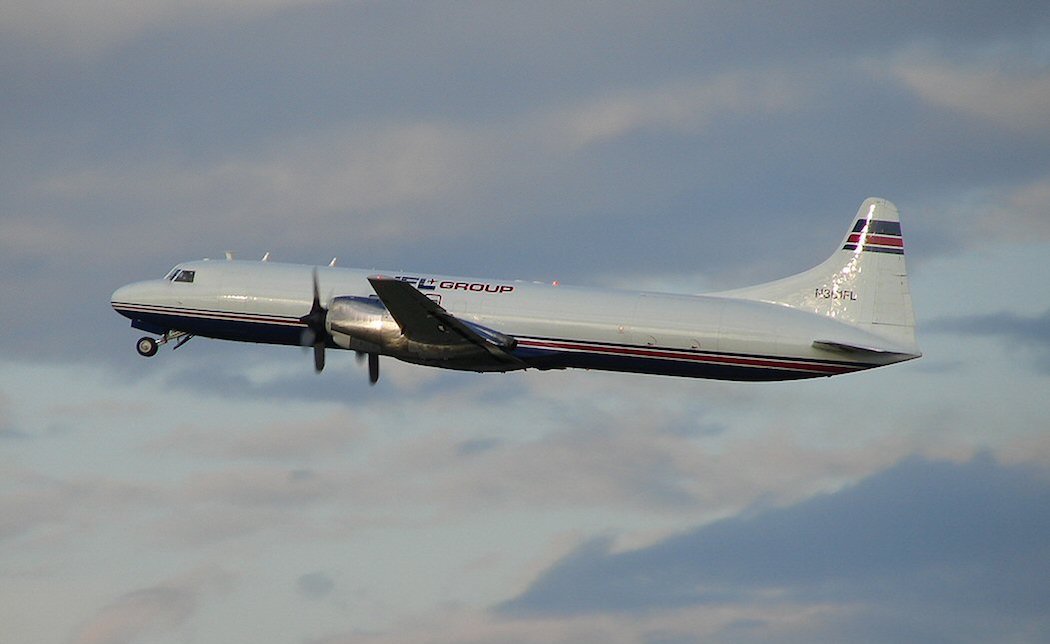 …there's no punchline, I would just love to know more about it.
One of my favorite things about Miami (and in particular where I live) is the amazing plane spotting opportunities. The city is really close to the airport, and from many parts of town you're right under the approach path for the airport.
I'm not exaggerating when I say that I have the Flightradar24 app open morning, day, and night. There's nothing like seeing the procession of Atlas Air Cargo 747s in the morning, coming from Anchorage, Bogota, and Santiago, or the afternoon Air France and Lufthansa A380s.
Believe it or not, those aren't the planes that fascinate me most, though…
---

TIPS: Earning Miles & Promos
Choice Privileges Promo: Free Night After Two Stays
Awesome New Amex Offer For Hilton Stays
Does Applying For Credit Cards Hurt Your Credit Score?
7 Reasons To Get The IHG Premier Card
Buy Air France-KLM Flying Blue Miles With A Bonus
AMAZING Qsuites Fare From New York To Kiev
Does Closing Credit Cards Hurt Your Credit Score?
New Marriott Bonvoy Promo: Register Now
10 Best Credit Card Offers March 2020
WestJet Rewards Tiers And Benefits: Introduction
Bank Of America Cash Rewards Card Review (2020)
Delta Amex Cards Offering Huge Bonuses
Capital One Venture® Card Review (2020 Rewards)
Today Only: Earn 5x Airline Miles On Apple Purchases
TRICKS: Redeeming Miles
New Flying Blue Promo Awards For March 2020
OUCH: Marriott Hotel Category Changes 2020 (Last Chance)
Transfer Amex Points To Hilton With 50% Bonus
Wide Open: Aer Lingus Business Class Awards
TRAVEL With Ben (Lucky)
So This 64 Year Old Cargo Plane Keeps Flying Over My House…
7 Easy Ways To Keep Miles From Expiring
Reminder: Frequent Traveler University PLUS The Travel & Adventure Show
Why Do People Stress Over Credit Card Fraud?
Why Hyatt Globalist Is My Favorite Hotel Status
Will Airlines Extend Elite Status Due To Coronavirus?
REVIEWS & Trip Reports
Review: American Airlines Main Cabin Extra 737
NEWS & Updates
American's New Seattle To Bangalore Flight Schedule
American Airlines Suspends Milan Flights After Crew Refuses To Fly
LOL: SNL Tackles LaGuardia Airport Sushi
United Airlines Offering Pilots (Partially) Paid Leave
New: American Airlines' Unique Change Fee Waiver
Revealed: Details Of Vistara's New 787-9
TAP Air Portugal Offering Status Match & More
Delta Retaliates Against American In Seattle
Delta Waiving Change Fees On International Flights
American Airlines Suspends Seoul Flights
United Airlines' Very Generous Change Fee Waiver
Wow: Lufthansa Schedules Berlin Brandenburg Flights
Janu: Aman's New "Energetic" Hotel Brand
Starlux Airlines: The Most Poorly Timed Startup Ever?
Flybe ("Virgin Connect") Ceases Operations
American Airlines Mechanic Gets 37 Month Prison Sentence
Impressive: Etihad "Only" Lost $870 Million In 2019
Southwest CEO: Drop In Demand Has "9/11-Like Feel"
Is The American & Etihad Partnership Ending?
Will Garuda Indonesia Discontinue First Class?
Boeing's New CEO: Honest, Unlikable, Or Both?
Amex Centurion Lounge LAX Details (Opening Monday)
Cathay Pacific Closing Vancouver Crew Base
Air New Zealand Sells Heathrow Slot For $27 Million
---
I hope everyone has a great rest of the weekend!