It appears to me like India's best business class may have just been introduced…
What is Vistara?
Vistara is a Delhi-based airline that's a joint venture between Tata Sons and Singapore Airlines. The airline has been around since 2015, and currently operates a fleet of a few dozen planes, including A320s, A320neos, and 737-800s.
Vistara A320
What's especially exciting about Vistara is that they have six Boeing 787-9s on order, meaning that they'll become a long haul airline.
Vistara has a partnership with United Airlines, allowing MileagePlus members to earn and redeem miles for travel on Vistara.
New Vistara Boeing 787-9 Dreamliner
Vistara has just taken delivery of their first Boeing 787-9, which is also the first 787-9 to be delivered to an Indian airline (Air India operates 787-8s). The plane will feature three classes of service.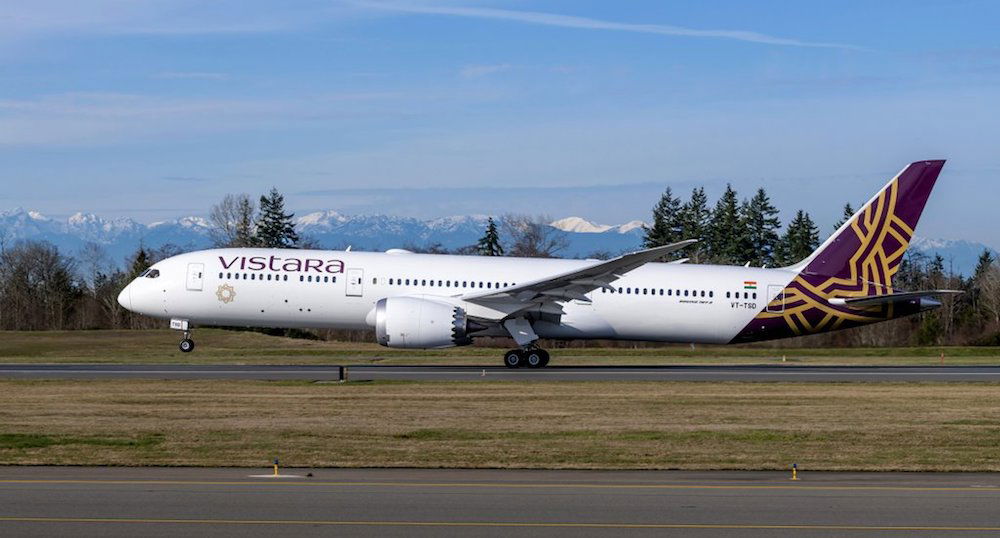 Vistara 787-9
What's interesting is that many airlines tease new cabins months (or even years) before planes actually enter service, while Vistara hasn't revealed the details of these cabins until now, after taking delivery of the first plane.
Here's a video tour inside the cabins of the 787-9:
Vistara 787 business class
In business class, Vistara has selected the Stelia Aerospace Symphony seat, which is the same you'll find on Singapore Airlines' regional aircraft, including the 787-10. Turkish Airlines has also chosen this seat for their 787s.
I guess it's not too surprising to see Vistara choose the same seat as Singapore Airlines. This is a solid seat, and compared to what's otherwise offered by Air India is excellent. Though globally it's not exactly a cutting edge seat.
Each seat features a 76″ flat bed, 18″ HD personal monitor, AC and USB power outlets, and more.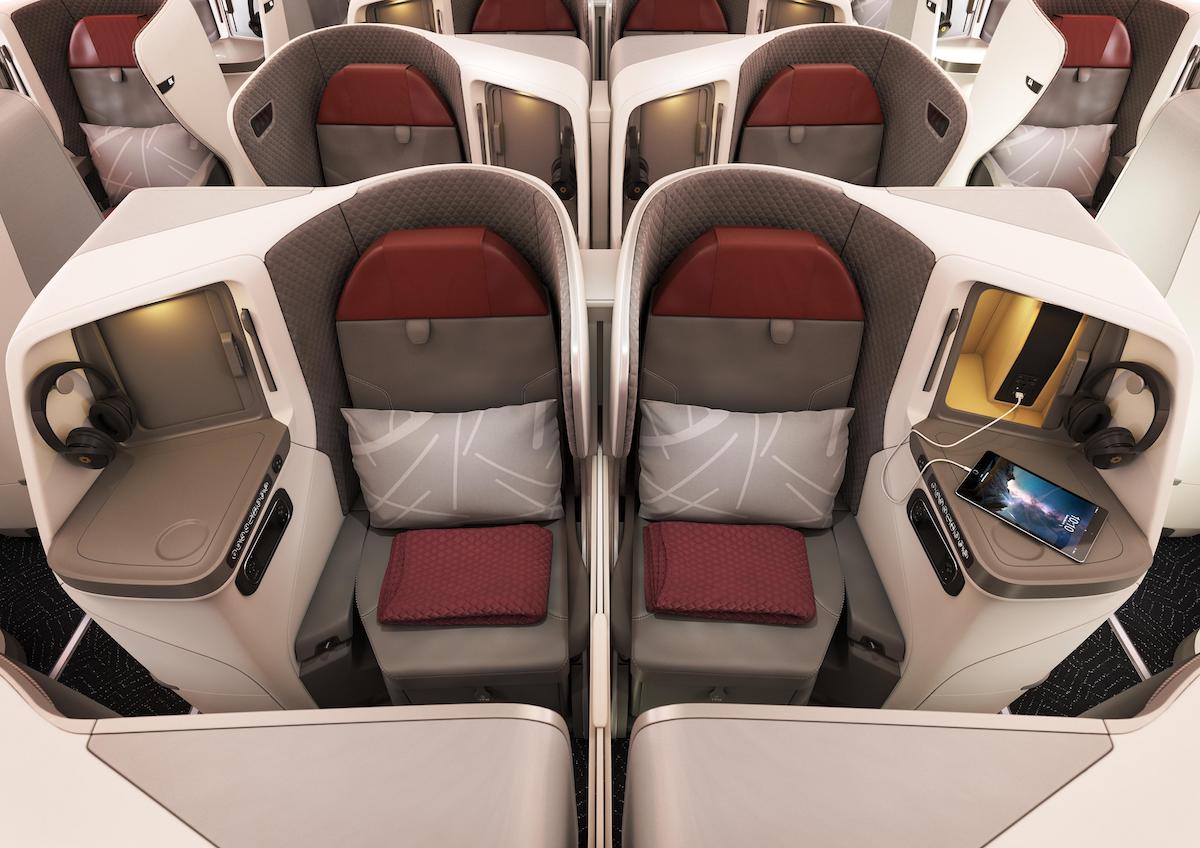 Vistara 787-9 business class cabin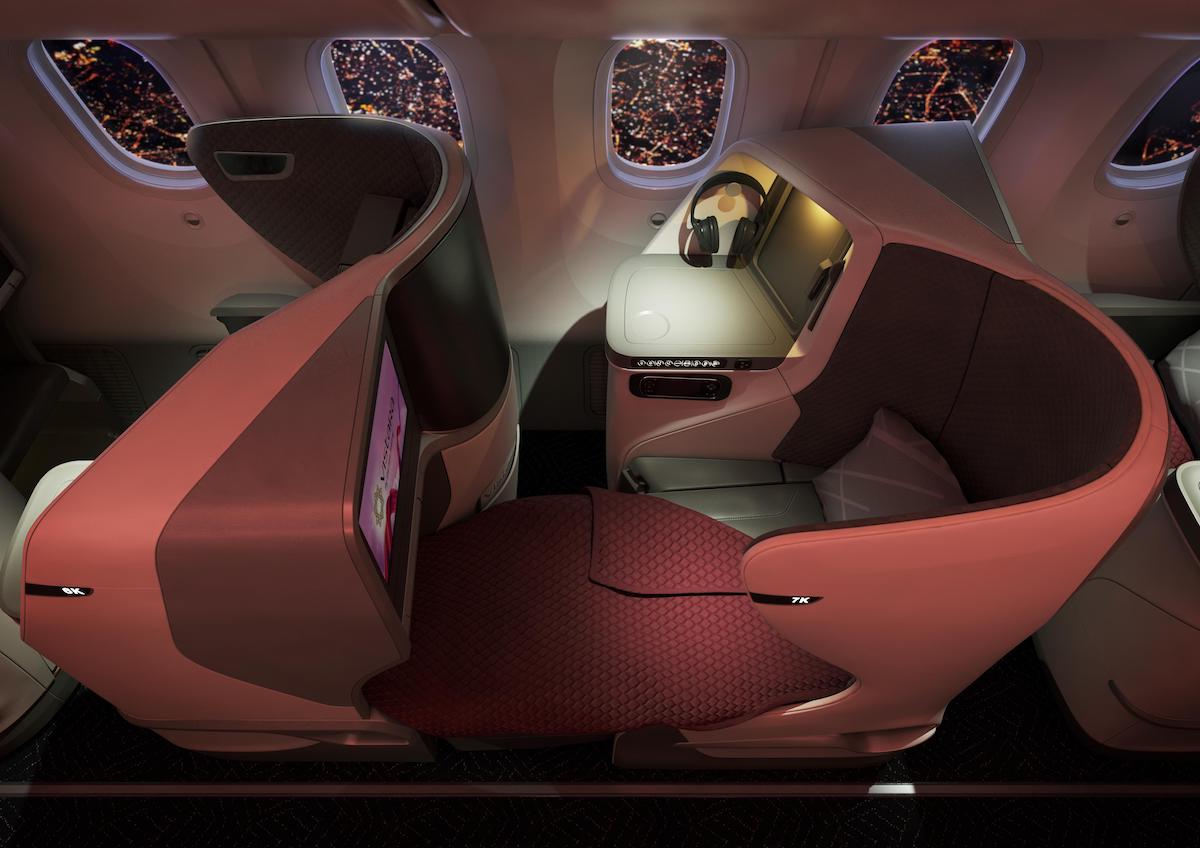 Vistara 787-9 business class seat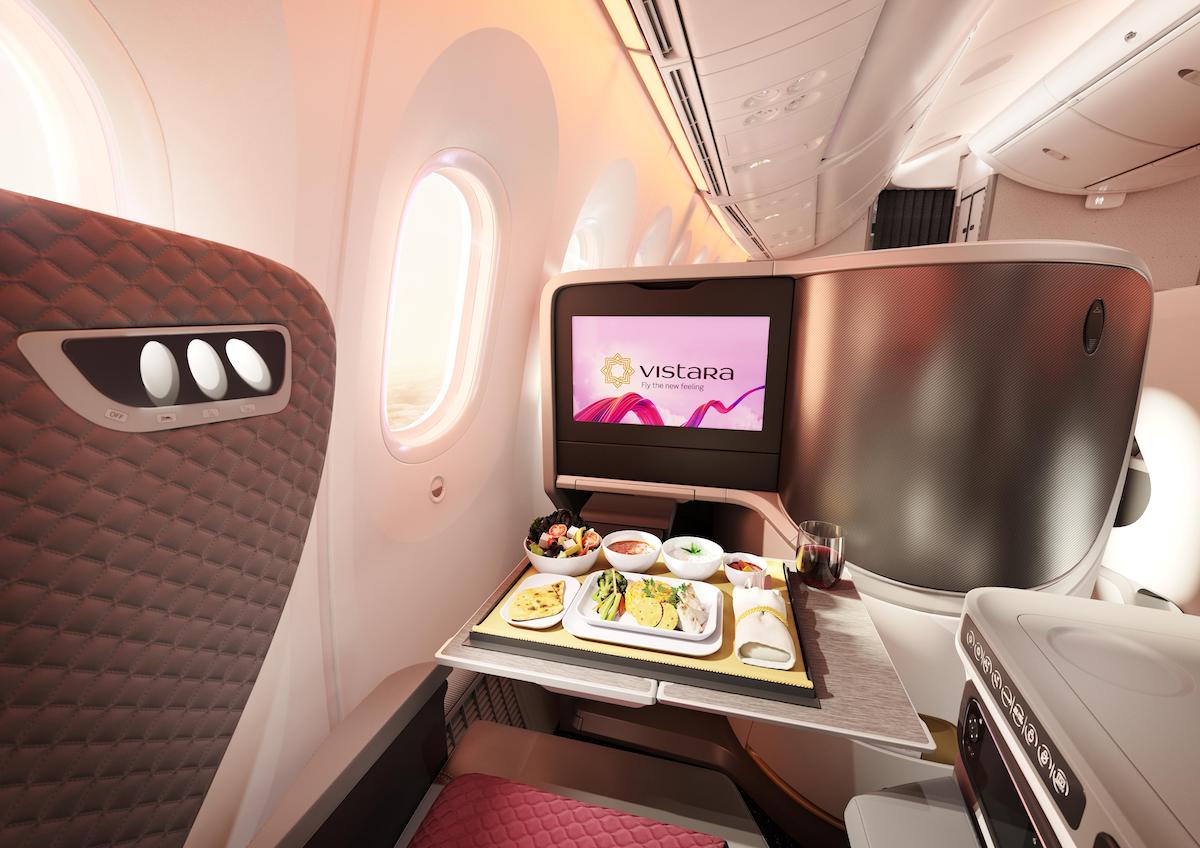 Vistara 787-9 business class seat
Vistara 787 premium economy
Vistara has become the first Indian airline to offer a proper premium economy product. Seats will be in a 2-3-2 configuration, and will feature 37″ of pitch, 13″ HD personal monitors, footrests, AC and USB power outlets, and more.
Vistara 787 economy
Economy will be in the typical 3-3-3 configuration, with 31″ of pitch, 12″ HD personal monitors, six way headrests, and USB outlets (really, no AC outlets?).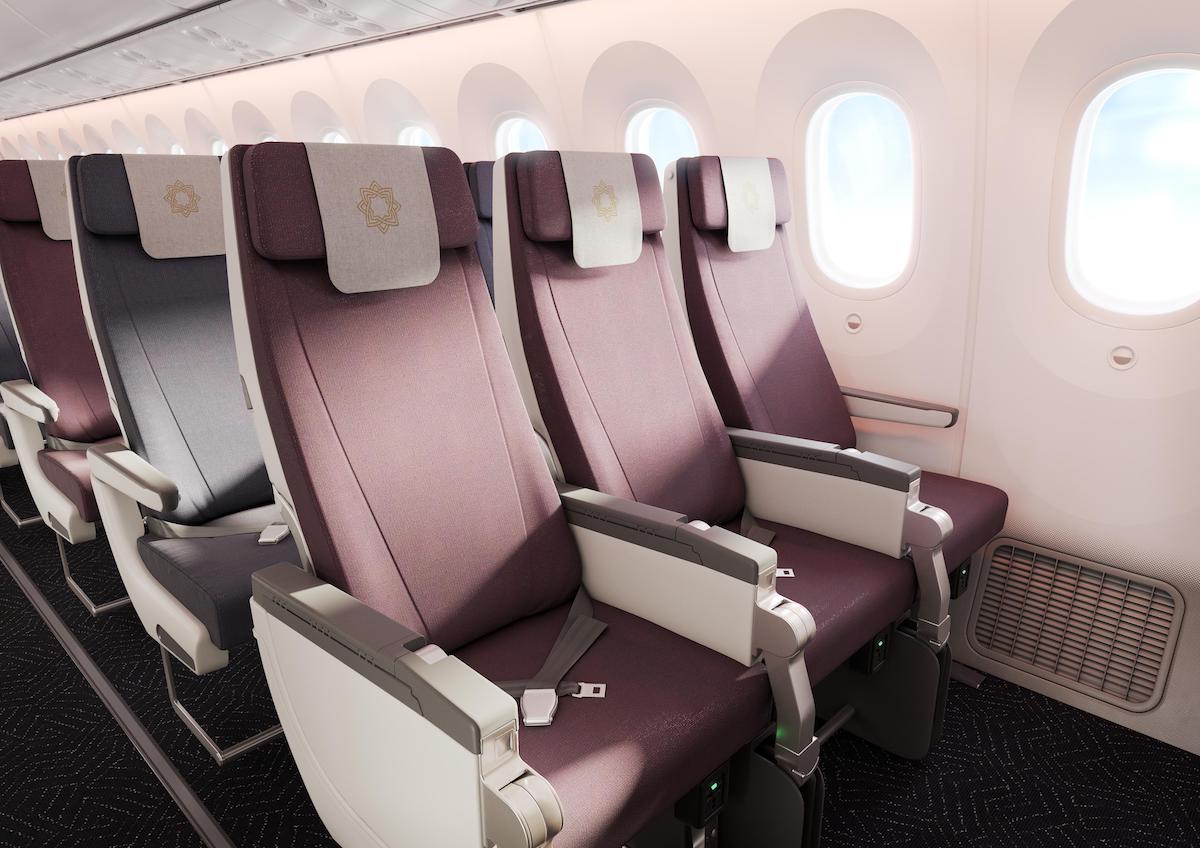 Vistara 787-9 economy class cabin
What routes will Vistara's 787s fly?
While we have a sense of Vistara's plans, we don't yet have any exact details. In light of the coronavirus situation, obviously this is a terrible time for any airline to be starting additional service.
Based on what I've heard, the plan is first for the airline to operate the 787 between Delhi and Mumbai for the month of March, to familiarize crews with the plane and work out any kinks.
Then the plan is to launch long haul service after that, with London expected to be one of the first destinations.
I'd imagine the focus for the 787-9 will largely be Europe, though I could also see Vistara flying the 787-9 to Singapore, given the Singapore Airlines connection. While the route is within range for their narrow body planes, it is a premium market.
As of now no Vistara 787 long haul flights are on sale yet, though.
Bottom line
Congrats to Vistara on the new 787-9. With Jet Airways having gone out of business, it's nice to see India get another long haul airline. However, it doesn't seem like Vistara has immediate plans for long haul service, which doesn't come as much of a surprise.
Vistara's 787-9 looks pretty nice — it's not cutting edge in terms of what we otherwise see globally, but it's a big improvement over Air India's product.
What do you make of Vistara's 787?