Calgary-based WestJet has, over the course of the past decade or so, started to give Air Canada a run for its money as the primary carrier for parts of the country and to and from common vacation destinations.
WestJet Rewards, the airline's loyalty program, is in keeping with the airline's more casual and straight-forward vibe. Members earn WestJet Dollars that do exactly what it says on the tin (namely applying dollar-for-dollar towards WestJet travel), and the four tiers are spend-based.
Qualifying Spend
WestJet calculates qualifying spend, which determines reward tier, as 100% of the base fare for eligible WestJet-marketed flights, and 20% of base package price for WestJet Vacations packages.
WestJet-marketed flights is key here – while it is possible to earn WestJet dollars on flights offered by partner airlines, if it doesn't have a WS-leading flight number, it won't count for qualifying spend. Partner airlines include:
Delta
KLM
Air France
Qantas
There are some other key exceptions that do NOT count towards qualifying spend. These include Basic fares, Member Exclusive fares, fares through contracts or tour operators, group package bookings through WestJet Vacations, taxes, fees, gift cards, or any portion of a fare that is paid for with WestJet dollars or another award redemption.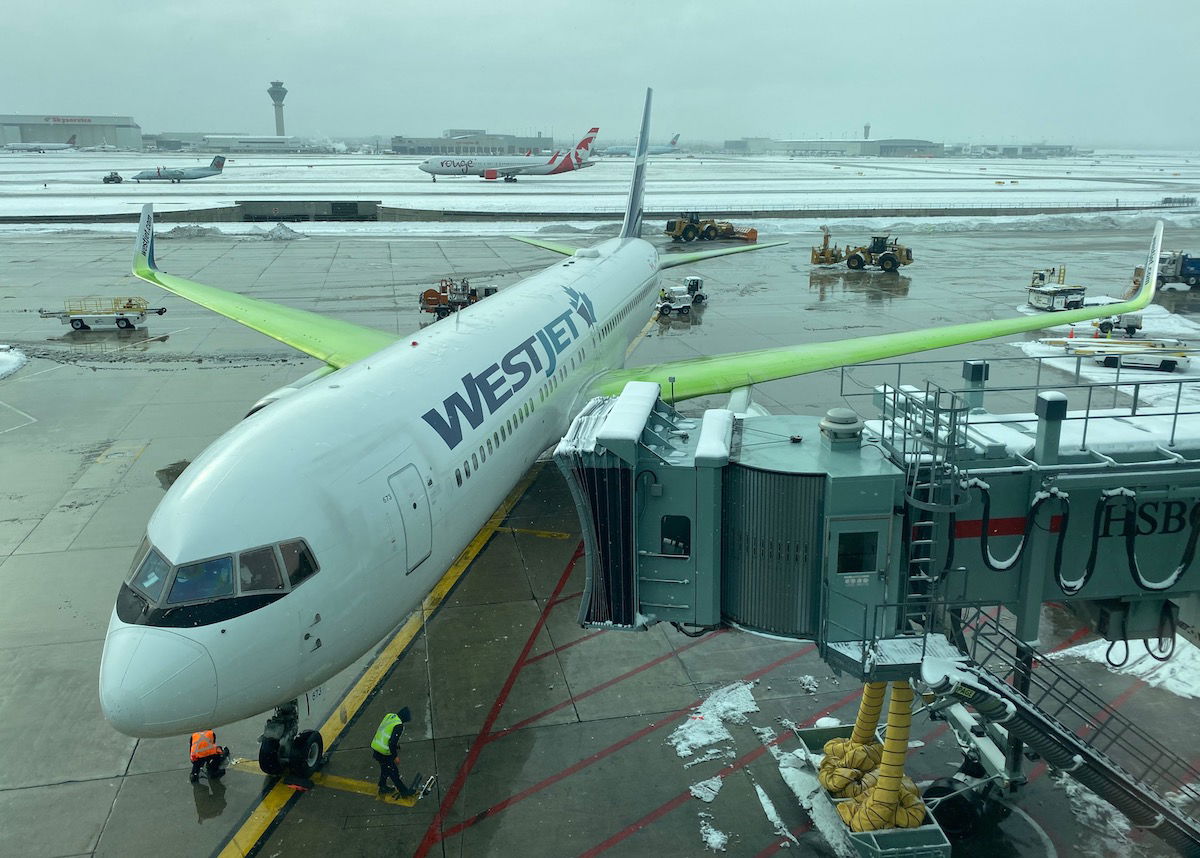 Notably, your qualifying year in the program is determined by enrollment date (for example, if you enroll in July, your first qualifying year will end July 31, with subsequent years beginning August 1). There is no single rollover date affecting status system-wide. Also, despite the name, qualifying spend is tracked by date of travel, not booking.
Teal (Qualifying spend up to $2,999 CAD)
At this level, members earn 0.5% of their base fares in WestJet dollars, excluding Basic and Member Exclusive fares, which do not qualify for WestJet dollars, and 1% of car rental, hotel, and travel insurance booked through WestJet. They can also earn on partner flights, though the earn rate varies by distance and class of travel.
Teal members do not qualify for any perks at the airport.
Silver (Qualifying spend of $3,000-$4,999 CAD)
Silver members earn WestJet dollars at an increased rate of 3% on eligible base fares and 1% on WestJet Vacations packages. While the base earn rate on partner flights still varies, Silver members earn an additional 50% over their Teal compatriots.
Silver is also where travel perks start to kick in. Members at this level get four vouchers for advanced seat selection, four vouchers and two guest passes for lounge access, and always get two free checked bags, priority check-in, and Zone 2 boarding.
Silver members are eligible for complimentary upgrades to Premium seats on EconoFlex fares prior to check-in and at the gate, and for upgrades from Premium to Business within Canada on Premium and PremiumFlex fares at the gate. These upgrades are not available on trans-Atlantic flights.
Gold (Qualifying spend of $5,000-$7,999 CAD)
The earn rate for WestJet dollars at this tier increases to 5% on eligible base fares, and 1.5% on WestJet Vacations packages, with an additional 75% of the base earn rate on partner flights and 1% on cars, hotel, and travel insurance.
Lounge access is unlimited for Gold members and their immediate families, with an additional two guest vouchers, six vouchers for advanced seat selection, and Zone 1 boarding privileges.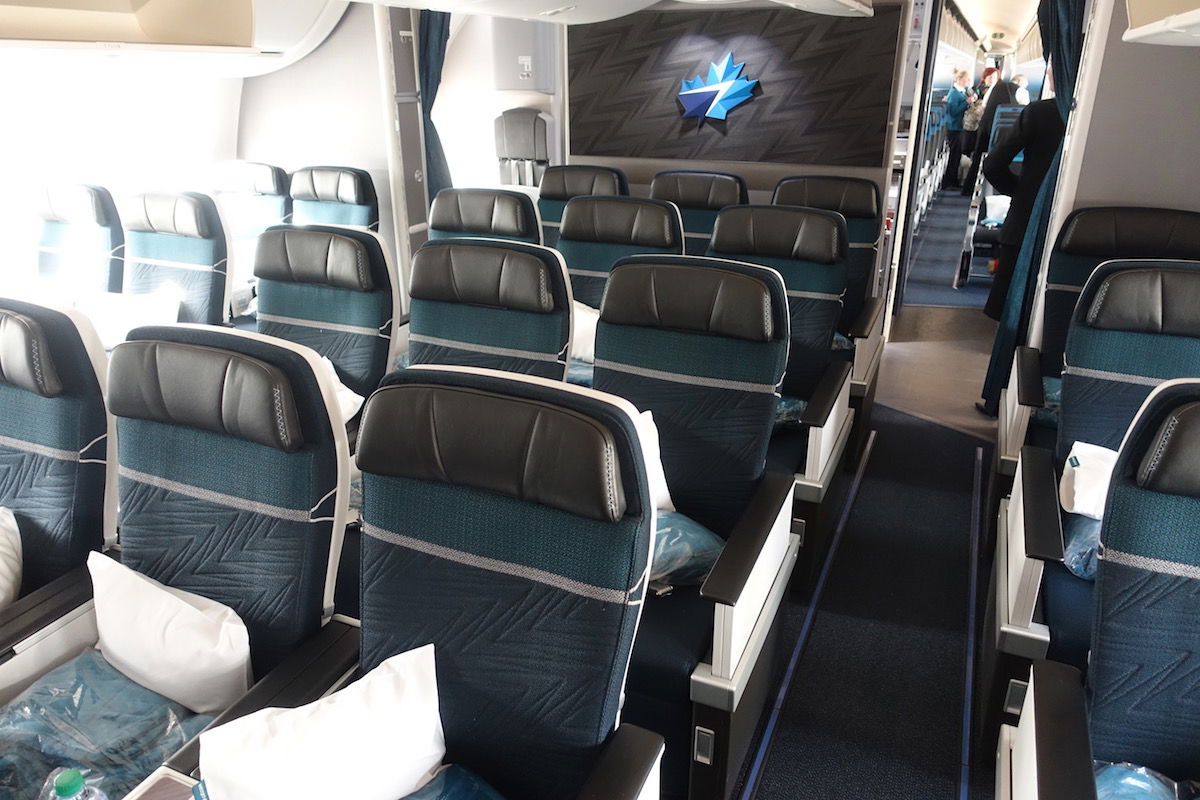 In addition to the benefits offered to Silver members, Gold WestJetters can take advantage of priority baggage, security screening, and priority support number, no-fee same-day changes, and easy access to purchase upgrades.
Gold members are also eligible for the same upgrades as Silver members, but with higher priority.
Platinum (Qualifying spend over $8,000 CAD)
At the Platinum level, WestJet dollars are earned at a rate of 8% on eligible base fares, 2% on WestJet Vacations packages, and 1% on car rentals, hotel, and travel insurance. Platinum members also get an additional 100% of the base earn on partner flights.
Platinum members get all the benefits offered to Gold members, with a few extras, like three free checked bags, plus unlimited advanced seat selection and six guest vouchers for same. More fare classes are eligible for upgrades at the Platinum level, and those upgrades have the highest priority.
How Does It Stack Up?
This program is not targeted at heavy-duty travellers, but it offers good value to less frequent fliers. The spend requirements to get decent benefits are pretty low, especially given the high cost of travel in Canada.
WestJet services most of the country and many of the most popular vacation destinations beyond it, so for fliers who do infrequent domestic business travel, or families who are mostly visiting relatives or getting a little sunshine, it's pretty realistic to meet travel needs in-program.
This is consistent with how WestJet dollars work, which I'll be covering in another post.