This morning I wrote about how it looked to me like the partnership between American Airlines and Etihad Airways may finally be ending, even though there hasn't been an official announcement yet.
I reached out to American for comment, and have updated the story below to share their statement (see the section about "What American Airlines says").
Etihad removed from American's partners page
In the past day or so, Etihad Airways awards have been removed from the American Airlines website. I assumed that was a glitch, as this kind of stuff happens every so often.
But then I checked out American Airlines' partner airlines page, and noticed that Etihad Airways was missing.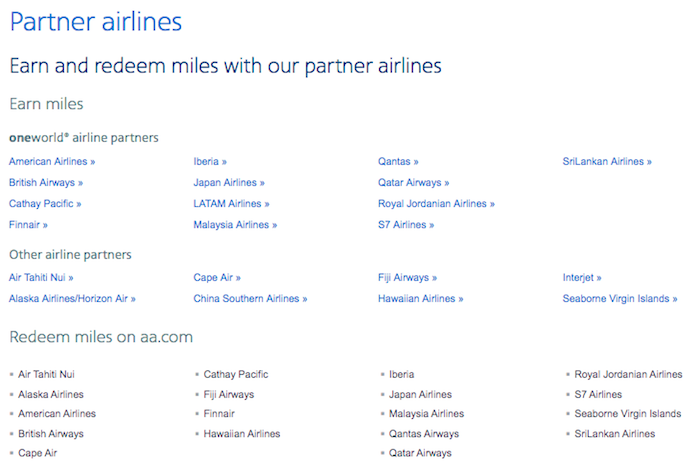 Below is what the page used to look like — clearly Etihad Airways was there.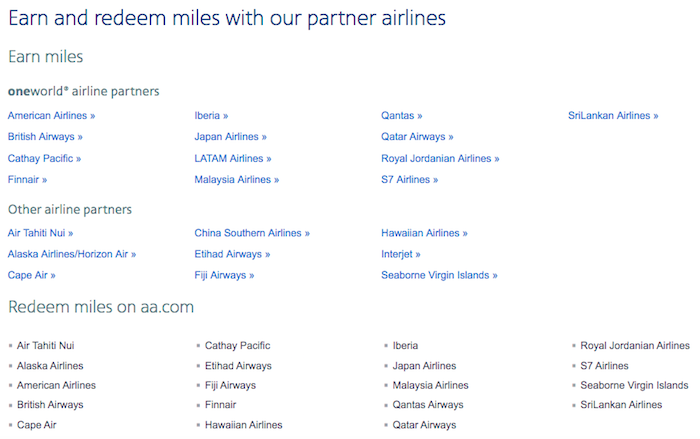 If you search you can still find the Etihad partner page on aa.com, and there's no mention of the partnership ending.
However, the fact that Etihad was removed from the partners list is highly unlikely to be a coincidence — maybe it was done prematurely, but specific partners don't just typically randomly disappear from a list without reason.
Why I suspected this partnership might be ending
Just a couple of weeks ago, American Airlines and Qatar Airways announced a new strategic partnership. With this, the two airlines will be codesharing once again on more routes, and it's expected that this partnership will be closer than it was in the past.
Both airlines belong to oneworld, but beyond that, the airlines haven't worked especially closely together recently.
With these two airlines getting closer, it wouldn't surprise me to see the American and Etihad partnership end:
American and Etihad aren't reinstating their codeshare agreement, which was cut in 2017
American may launch flights to Doha, suggesting cooperation may indeed be much closer
I could see Qatar Airways pressuring American to cut ties with Etihad Airways, both so they're both more invested in the partnership, and given the general contention between Qatar and the UAE
I wouldn't be surprised to see Qatar Airways once again looking at investing in American Airlines, after American rejected their move a couple of years ago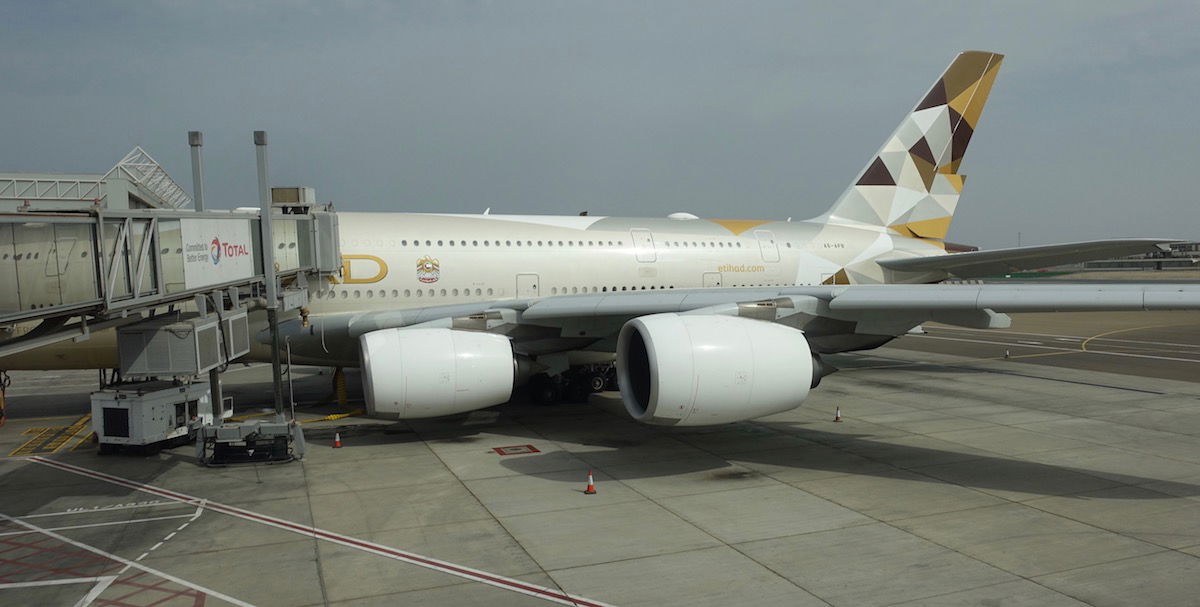 American & Etihad have already scaled back their partnership
What are the real implications of this partnership ending?
Etihad Airways isn't in oneworld, and the two airlines don't even codeshare. At this point there are two practical implications for this partnership:
You can earn AAdvantage redeemable miles on Etihad flights, though you can't even earn elite miles
The only major loss of this partnership ending would be that you could no longer redeem AAdvantage miles on Etihad Airways, and that would be quite a blow. While Qatar Airways is great, having access to two different Gulf carriers gives you lots more flexibility.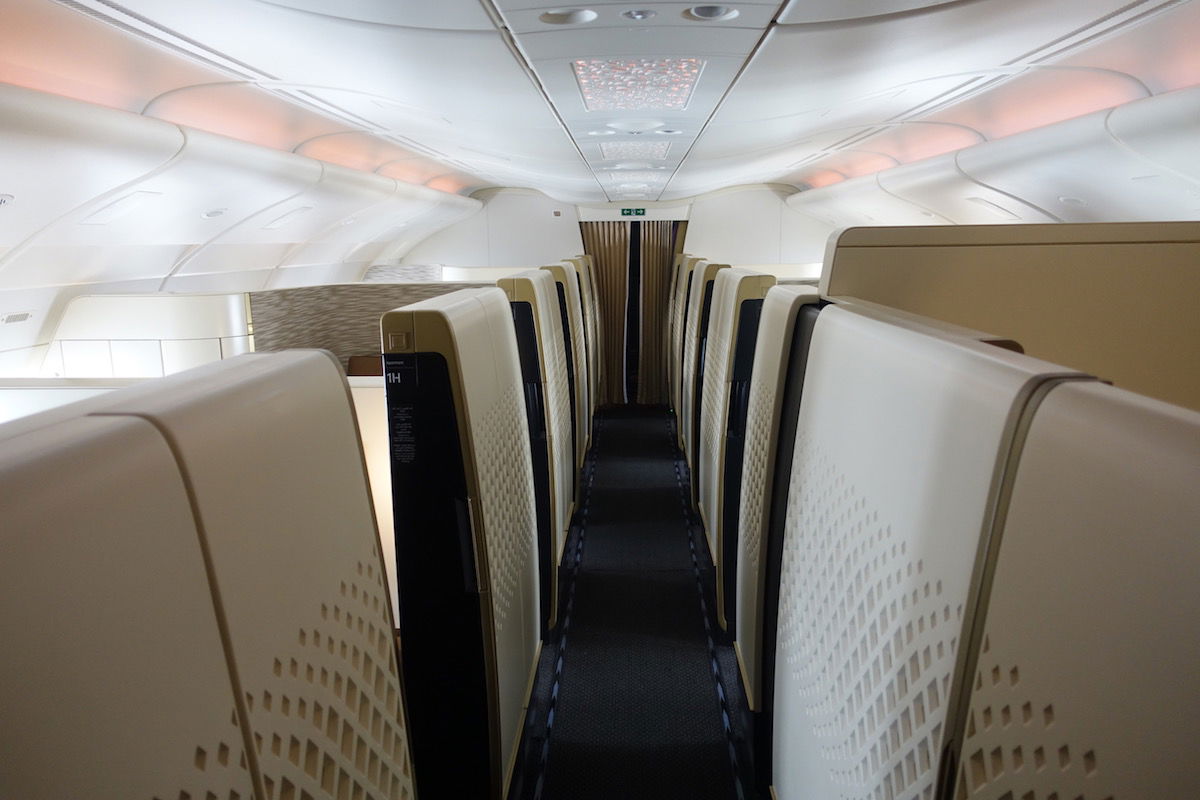 I love redeeming American miles on Etihad
There were also rumors of an Etihad and United partnership
In early 2019 I wrote about rumors of Etihad and United forming a partnership, and possibly even Etihad joining Star Alliance. While it may have seemed outlandish at the time, I think in light of the above this is very possible.
If American forms a closer partnership with Qatar, and if they drop Etihad, then I could see United partnering with Etihad, since they don't really otherwise have a partner in the region.
After all "the enemy of my enemy is my friend."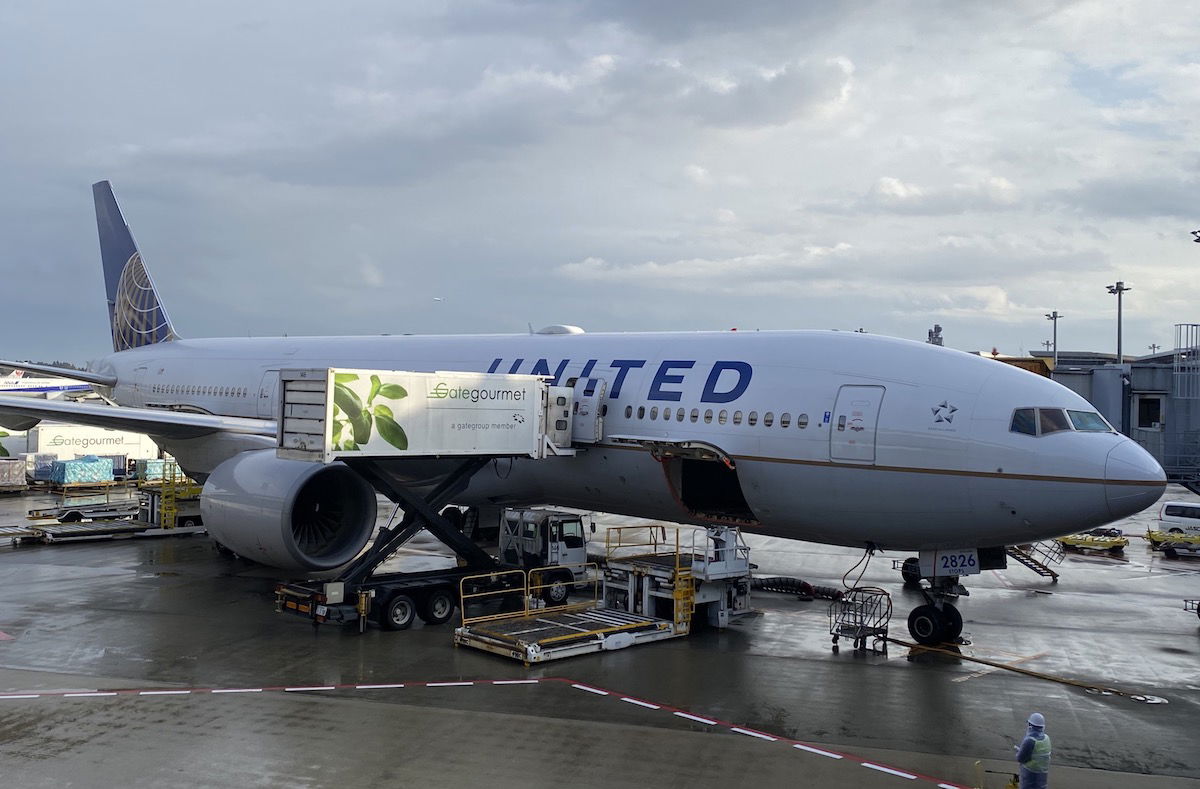 Could that rumored United and Etihad partnership become a reality?
What American Airlines says
I reached out to American Airlines for comment regarding this, and was told the following:
Nothing has changed with our Frequent Flier partnership with Etihad – we still offer reciprocal earn and burn on each other's metal. The removal of the partner page was inadvertent and we are working to get it back up quickly.
I believe what they say, that nothing has changed… yet.
The statement could really be interpreted either way in terms of future intent — American isn't saying "at this time" (which is how you definitely know something is changing soon), and American also isn't saying "we're committed to our partnership with Etihad" (which is how you know it's probably not changing).
However, in these situations it's almost always the case that something was just updated prematurely, rather than it being a complete error. Personally my money is on this partnership's days being numbered, but I also could be wrong.
Bottom line
Etihad Airways has been removed from the list of American Airlines' partners. When the closer relationship between American and Qatar was announced, I wondered if it might not come at the cost of the Etihad partnership.
As of now Etihad still has a partner page on aa.com, but I can't imagine the removal from the general partner page is a coincidence.
American claims that their partnership is still going on, though that's not to say that it won't change in the future. Personally I still think it's likely that this partnership will be cut soon.
Assuming American and Etihad do cut ties, it will be very interesting to see what kind of partnerships Etihad pursues next, and if that United and Star Alliance rumor might finally come true.
It's a crazy world we live in — who knows, maybe next up is Delta buying a stake in Emirates. At this point I wouldn't put it past them. 😉
What do you make of this American & Etihad situation, and of American's statement?