Hello from Florida! I'm spending the week hopping between home in Miami and my mom in Tampa.
Ford and I were supposed to go to Ireland this coming week, but we've decided to cancel that trip for now and instead spend time with family. I still hope to have a couple of fun review trips in the next few weeks, and also want to focus on catching up on trip reports.
Okay, truth be told I also couldn't bear the thought of spending an extended period of time away from Winston again.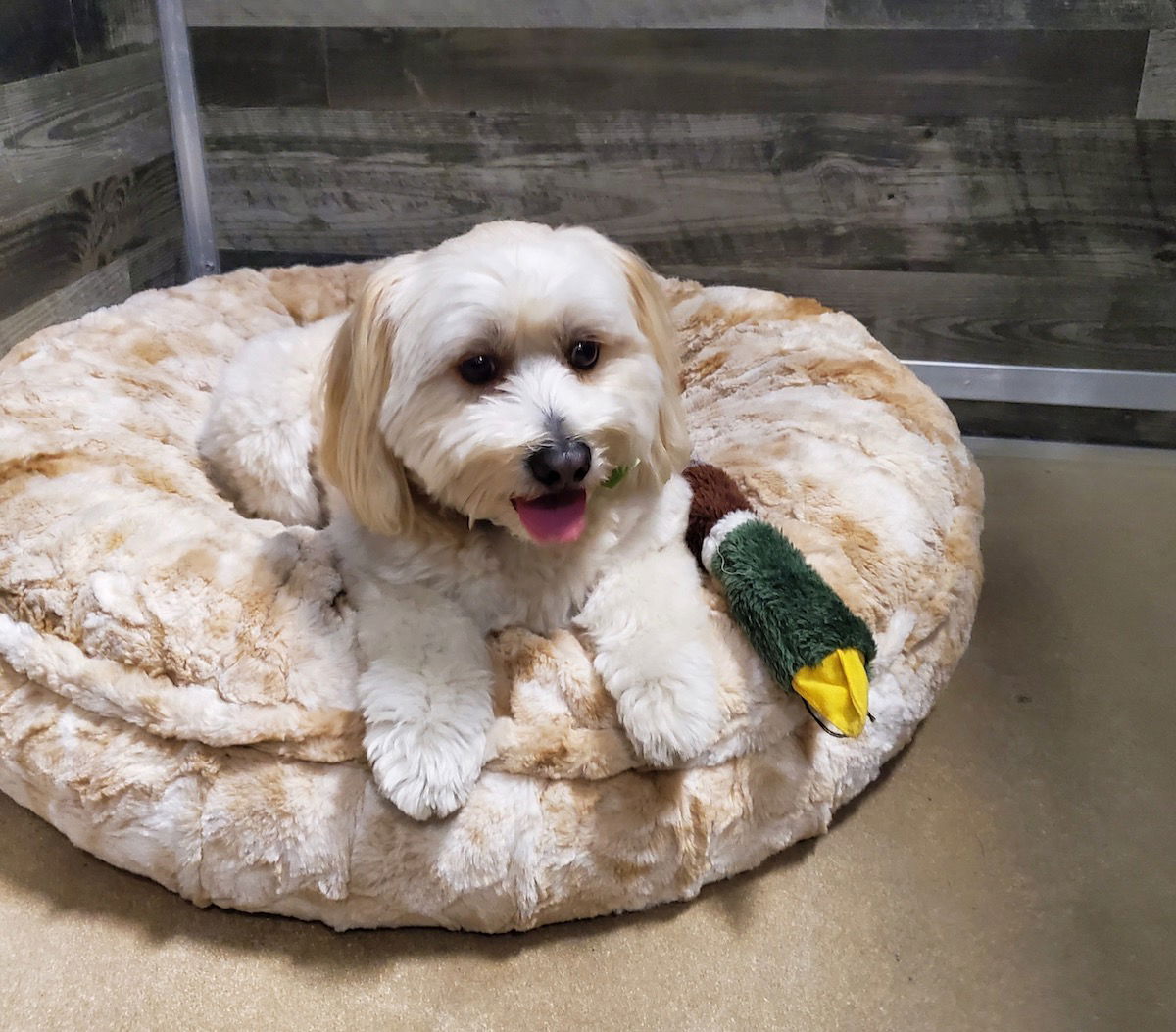 On the points & travel front, this week we saw a new 60K welcome bonus on the Citi Premier, we saw some great new Amex Offers for hotel stays, Hyatt announced a 10% refund on summer award redemptions, SAS announced their first A350 route, a new Centurion Lounge was formally announced for Phoenix, Hilton increased the cost of award stays at many properties, and more.
With that out of the way, here's a recap of this week on the blog:
Featured Stories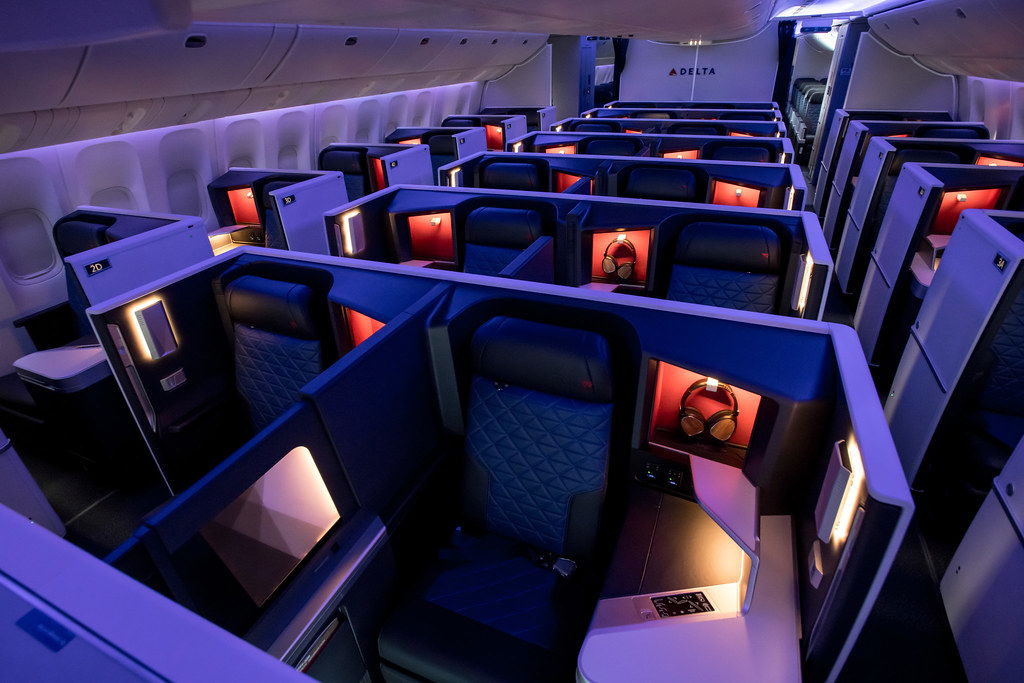 In 2017 Delta introduced an all new business class product, making them the first US long haul airline to offer business class seats with doors (surprisingly JetBlue was the first airline in the world to have doors in business class, with their Mint product).
Not only is Delta installing these seats on many of their newly delivered wide body aircraft, but they're also retrofitting some planes with these seats. Delta has a huge international fleet, so in this post I wanted to look at the progress Delta has made with these cabins, broken down by aircraft type.
---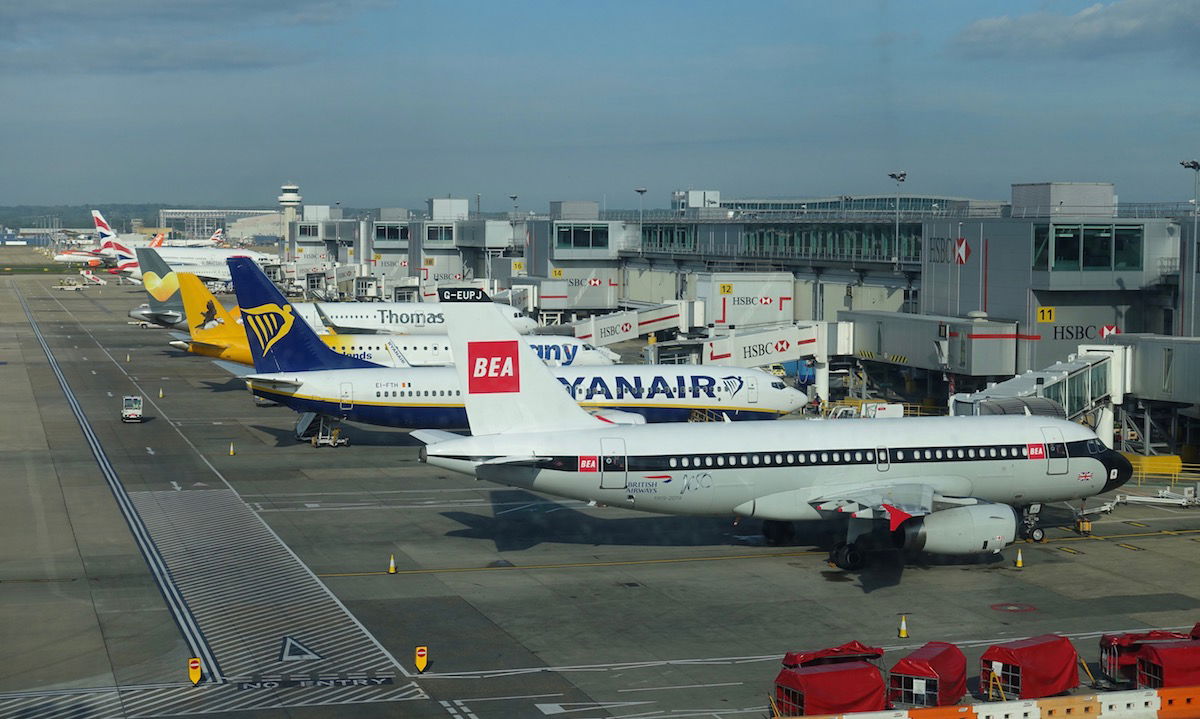 Airlines don't always do an amazing job keeping passengers updated when they anticipate that a flight will be delayed. I can't even count the number of times I've been at a gate 10 minutes before the scheduled departure time (20 minutes after boarding was scheduled to start) with the flight showing "on-time" even though there wasn't even a plane at the gate.
So every time I fly I don't just check the published flight status for my flight, but I also try to figure out where my plane is coming from to determine the odds of there being a delay.
Sometimes this is easy to figure out.
---

TIPS: Earning Miles & Promos
Southwest Credit Card 60K Bonus (Last Chance)
Great Fares In WestJet's New 787 Business Class
Buy Hyatt Points With Up To A 40% Bonus (Last Chance)
New American & United Shopping Portal Bonuses
Save $75 At Hyatt With Amex Offers
What Are The Best Credit Cards For Dining? [2019]
8 Reasons The Ink Business Preferred Is The Best Business Credit Card
Why Do Airlines Cap Mileage Earning Per Ticket?
Flash Sale: Buy United Miles With 100% Bonus
Buy American Miles At The Best Price Of The Year
Save On European Hilton Stays With Amex Offers
Marriott's New No Annual Fee Credit Card
Alaska Airlines Credit Card Review [2019]
New Chase Freedom 5x Points Categories Revealed
Huge New 60K Bonus On Citi Premier Card
Awesome New Amex Offer For Marriott Stays
Awesome Amex Offer For Four Seasons Stays
Transfer Chase Points To British Airways With 30% Bonus (Last Chance)
Ink Business Cash Card: 8 Reasons To Apply
Comparing Chase Sapphire Preferred & Citi Premier
Great Hainan Business Class Fares From The US
Register For Chase Freedom Q3 2019 Bonus
TRICKS: Redeeming Miles
Targeted Amex Transfer Bonus To Marriott Bonvoy
Delta's "Pay With Miles" Feature
You Can Now Redeem American Miles For China Southern First Class
Hilton Honors Increases Award Costs At Many Hotels
Maximizing The Aviator Silver Card Daily $25 Food & Beverage Credit
Which Planes Have Delta One Suites?
SAS Announces First A350 Routes
Hyatt's 10% Refund On Summer Award Redemptions
TRAVEL With Lucky
SO EXCITING: New Microsoft Flight Simulator Coming In 2020
How To Track Where Your Plane Is Coming From
Shantay Blue Stay: JetBlue Celebrates Pride With Drag Race Plane
My Airplane Hot Towel Rant — Am I Wrong?
REVIEWS & Trip Reports
Introduction: WestJetting To Gatwick
Review: WestJet Plus 737 Denver To Calgary
NEWS & Updates
China Southern's New A350 Business Class
Video: American Mechanic Chewed Out (By Manager?)
Delusion: Hotels Think Guests Like Mandatory Fees
Hilton CEO Changes Stance On Tipping Housekeeping
Air New Zealand Drops Employee Tattoo Ban
Qantas' Mysterious A380 Charter To Orlando
American Flying A321T Between LAX & Toronto For Limited Time
Wow: Flat Beds On Yakutia Airlines' 737s
Amex Centurion Lounge & Escape Lounge Coming To Phoenix
Unprecedented: Emirates Unbundles Business Class
Oman Air's Beautiful New Brand Video
SO COOL: Fly Nonstop From Alaska To Russia This Summer
Air Force One's Patriotic New Livery
American's New Lounge Wine Selections
Could An Alaska & Air Italy Partnership Be On The Horizon?
Azerbaijan Airlines Cancels New York Flights
SeaTac Airport Priority Pass Restaurant Saga Continues
Judge Orders American Mechanics To Stop Delaying Flights
Finnair Platinum Wing: New Helsinki Lounge With A La Carte Dining
Hyatt Regency Kathmandu Closed Over Labor Dispute
---
I hope everyone has a great rest of the weekend!