Update: American Airlines has won their court battle against mechanics.
A few weeks ago I wrote about how American Airlines filed a lawsuit against TWU-IAM, which is the union representing their mechanics.
Why American is suing their mechanics
American and their mechanics union are currently in the middle of a heated contract negotiation. Or more accurately they're not currently negotiating, as talks were called off in April, which is the problem.
American management claims that the union has tried to "illegally gain leverage in contract negotiations by directing a coordinated and deliberate illegal slowdown focused on the maintenance operation."
They go on to say that "125,000 customers have been affected by 650 flight cancellations and more than 1,500 maintenance delays as a result of this slowdown," and that "the odds of this being random as opposed to concerted activity are less than one-in-one billion."
Note that those numbers were as of mid-May. The situation got worse since American filed their lawsuit. In the 23 days after they filed their lawsuit there were 722 flights canceled due to maintenance problems, which represents nearly 70% of all maintenance-related cancelations during the previous 14 weeks (and keep in mind things were already bad in those previous 14 weeks, so things went from very bad to much worse).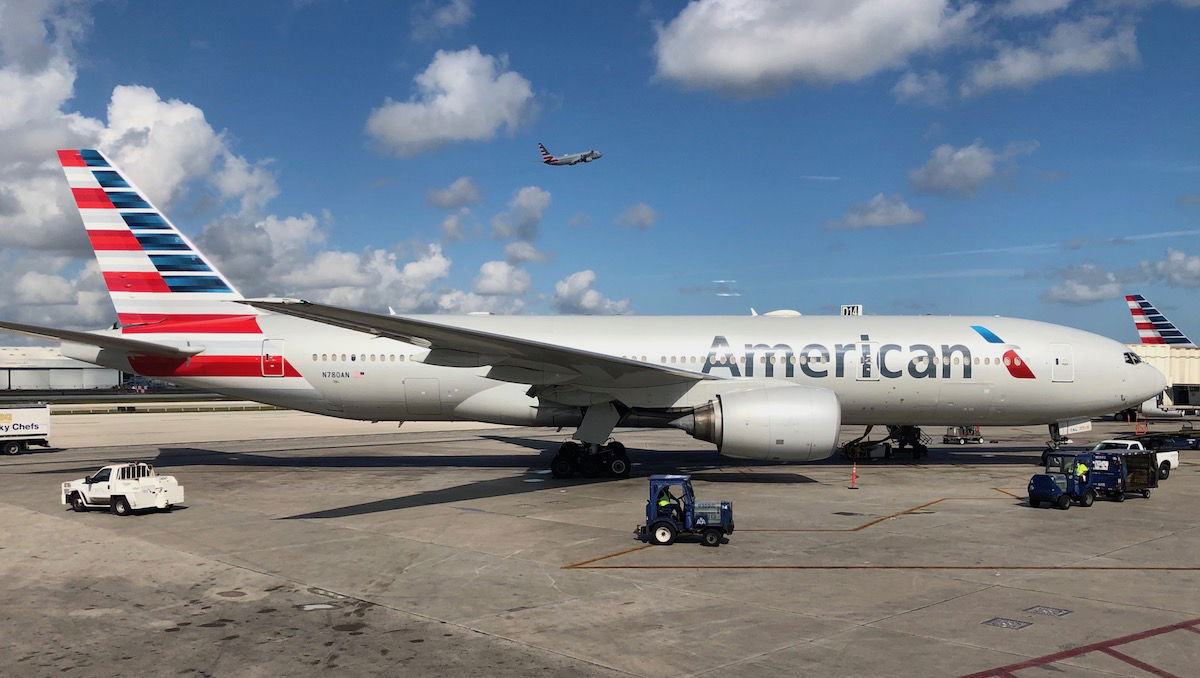 American 777 (probably shortly before a maintenance issue was found)
Federal judge issues restraining order against mechanics
Yesterday a federal judge ordered the union representing American's mechanics to not interfere with airline operations. Fort Worth Judge Judge John McBryde granted this, saying that it's warranted because American is likely to win their claim that the TWU-IAM are violating federal labor law.
A trial is set for July 1, 2019.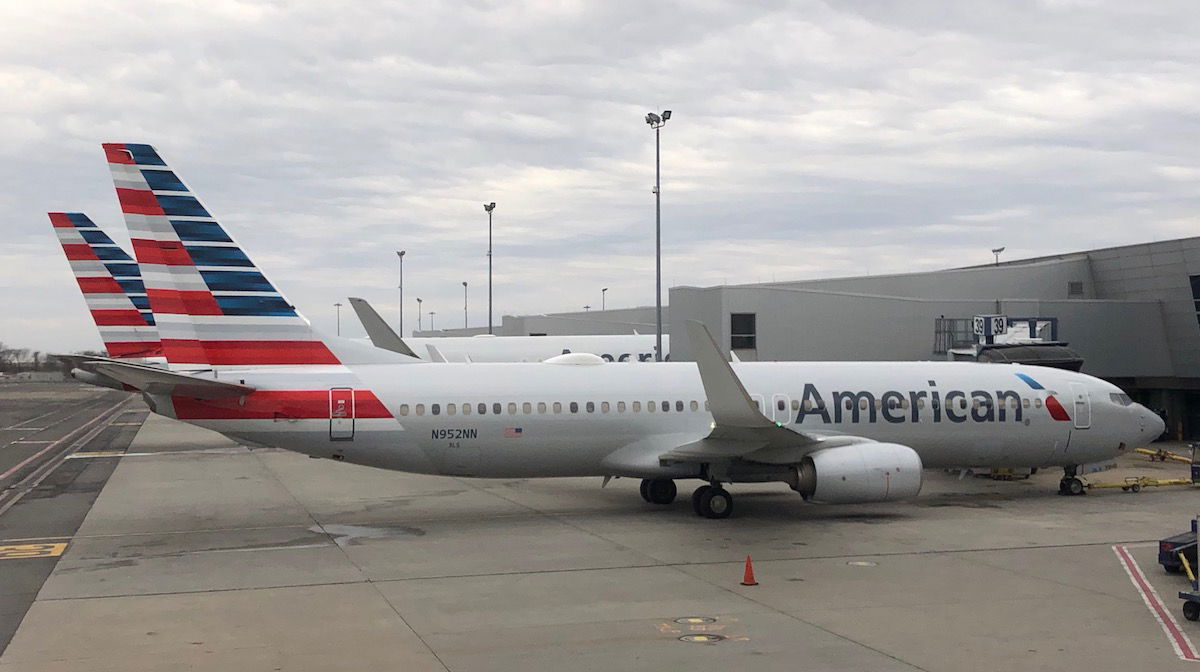 American 737 (probably shortly before a maintenance issue was found)
Will the restraining order solve anything?
So, will American's operational issues suddenly improve, given this restraining order? I'd guess probably not. While the judge is telling the union they're not allowed to coordinate a slowdown, that doesn't mean anything will actually change.
The union vehemently denies that any sort of action is being taken to intentionally slow down the operation. I've had many mechanics comment on my posts over the past couple of weeks, and not a single one has even anonymously said "yeah, we're doing that." They've all just basically said "our job is to find things wrong and make sure planes are 100% safe, and that's what we're doing."
At the same time, the head of TWU-IAM has made some bold threats. He has threatened:
"The bloodiest, ugliest battle that the United States labor movement ever saw"
If it comes down to a strike, it will be "absolutely vicious" and will be "organized by a guy that came out of the New York City subway system that's well inclined to strike power and who understands that the only way to challenge power is to aggressively take it to them"
To "shut this place down"
So I don't think this restraining order by a judge will do anything. It may very well be that this isn't officially coordinated by the union. Just as the lawsuit being filed made things even worse, I could also see this restraining order make things even worse.
Southwest recently had a similar situation, and they pinpointed the increase in grounded planes on a group of around 100 mechanics. I suspect something similar is happening at American.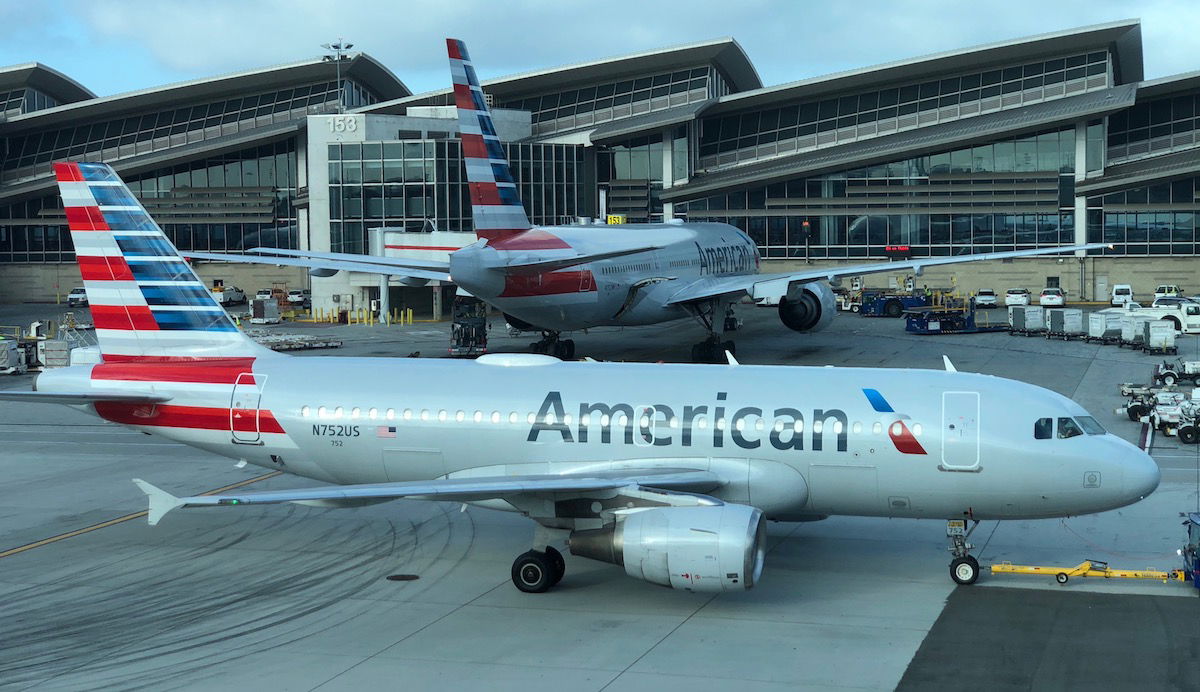 American A319 (probably shortly before a maintenance issue was found)
Bottom line
Statistics don't lie (well, at least if looked at correctly), and I'm absolutely convinced that mechanics are intentionally slowing down the operation in hopes of gaining leverage.
However, I'm not necessarily convinced this is something the union is officially orchestrating, but rather it could very well be that small groups of mechanics are taking this upon themselves, similar to what happened at Southwest.
I highly doubt that any lawsuit is going to be successful in solving the core of this problem. Much like at Southwest, the only thing that's going to lead to favorable results is a real negotiation between management and the mechanics. Talks broke off between them in April, so the sooner they can return to the bargaining table, the better.
While American can prove the operation is being slowed down, it seems unlikely they'll be able to pinpoint this on any specific party in a way that will help their situation.
American filing a lawsuit made things even worse, so I guess we'll now see what impact a restraining order has on the operation.
Do you think this restraining order will lead to an increase or decrease in maintenance related delays and cancelations?