Over the past few years we've seen Delta SkyMiles, United MileagePlus, and American AAdvantage, all adopt revenue based frequent flyer programs. With these changes, you generally accrue miles based on how much you spend on your ticket rather than how far you fly.
This takes some getting used to. As someone who is obsessed with miles, now when I board a flight I think about how much I spent for that ticket, rather than how far I'm flying. With this system, you can sometimes earn more miles for a ticket from Tampa to Miami than you'd earn for a ticket from Dallas to Beijing.
The 75,000 mile per ticket cap
With American, Delta, and United, you earn anywhere from 5-11x miles per dollar spent (depending on your status) on base fare, not including taxes and fees. For example, below is the chart showing miles earned with United MileagePlus.

But there is one quirk, which is that you're capped at earning 75,000 miles per ticket.

For a vast majority of us, this is a limit we'll never deal with, since most of us don't book tickets so expensive that this would apply.
However, some business travelers do find themselves in situations where the limit is a factor.
A reader just emailed me who was booked on a very expensive international business class ticket, and he discovered this quirk the "hard" way (I mean, as bad as having mileage earning capped on a single ticket at 75,000 miles can be).
He asked why airlines have this policy.
Why do airlines cap mileage earning at 75,000 miles?
On the surface it seems odd to cap mileage earning at 75,000 miles:
Airlines are increasingly making it clear that they only care about how much we spend and not how much we fly, so shouldn't they be rewarding those who are dropping five figures on a ticket?
Logically an airline's margins are better on a ticket that costs $10,000 than one that costs $1,000, so can't they pass on some rewards for that as well? After all, generally speaking with rewards programs your incremental return increases, rather than decreases, the more you spend.
So, what's the logic from airlines? I'm afraid the answer is quite straightforward:
Airlines cap mileage earning at 75,000 miles simply because they can. Unfortunately "because they can" is the reason they use for so many things nowadays.
American, Delta, and United all love to match one another, so since they all have this policy it doesn't create an incentive to choose one airline over another.
What's the logic beyond "because they can," though? Airlines are obviously trying to encourage profitable behavior, so my guess is that this 75,000 mile cap exists because they figure that offering more miles wouldn't actually adjust behavior:
Most people booking really expensive tickets are doing so because they have a specific flight or schedule they need, and they're making their decision based on that rather than mileage earning.
A lot of people dropping this much on a ticket have some sort of corporate contract with the airline they're flying, so miles earned don't make much of a difference.
So like most things in the airline industry, their logic isn't totally sound. They want to encourage you to spend as much as possible, and they want to reward you for that. But not too much.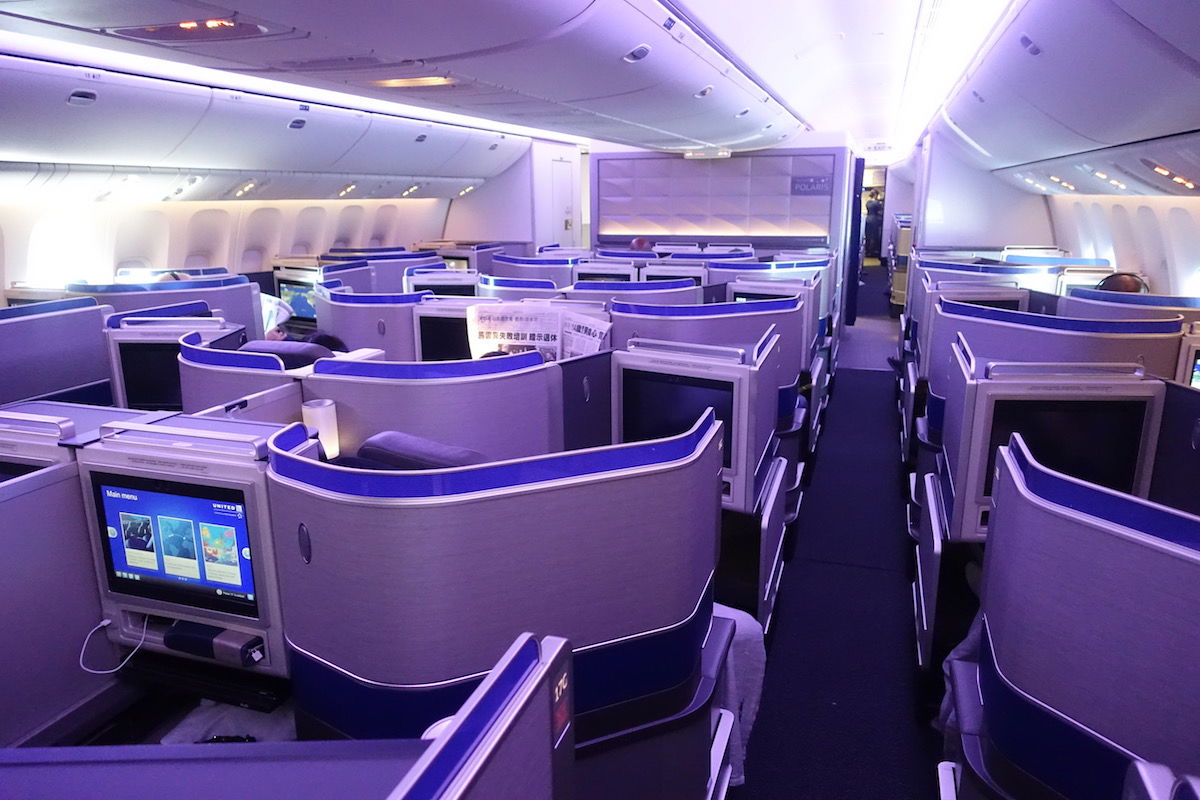 United awards up to 75,000 miles per ticket
The one logic gap
I sort of understand the logic of this policy, though the one thing that doesn't make much sense to me is the fact that the 75,000 mile cap applies to total miles earned, and doesn't factor in elite bonuses.
For example, with all these programs non-elite members earns 5x miles per dollar spent, while top tier elite members earns 11x miles per dollar spent. So non-elite members earn miles for the first $15,000 spent on a ticket, while top-tier elite members earn miles for the first ~$6,800 spent on a ticket.
To me it seems like it would be more logical to make the cap around "base miles" earned, and then allow elite bonuses on top of that. It doesn't make much sense that the cap is so much lower for elite members than non-elite members.
Then again, I think the logic for that is also the same as the logic for everything else with loyalty programs in the airline industry — they cap it that way because they can, and because there's not a competitor offering more.
I imagine their thinking is that an elite member is more likely to book that airline anyway when on an expensive ticket, so the incremental miles won't make much of a difference.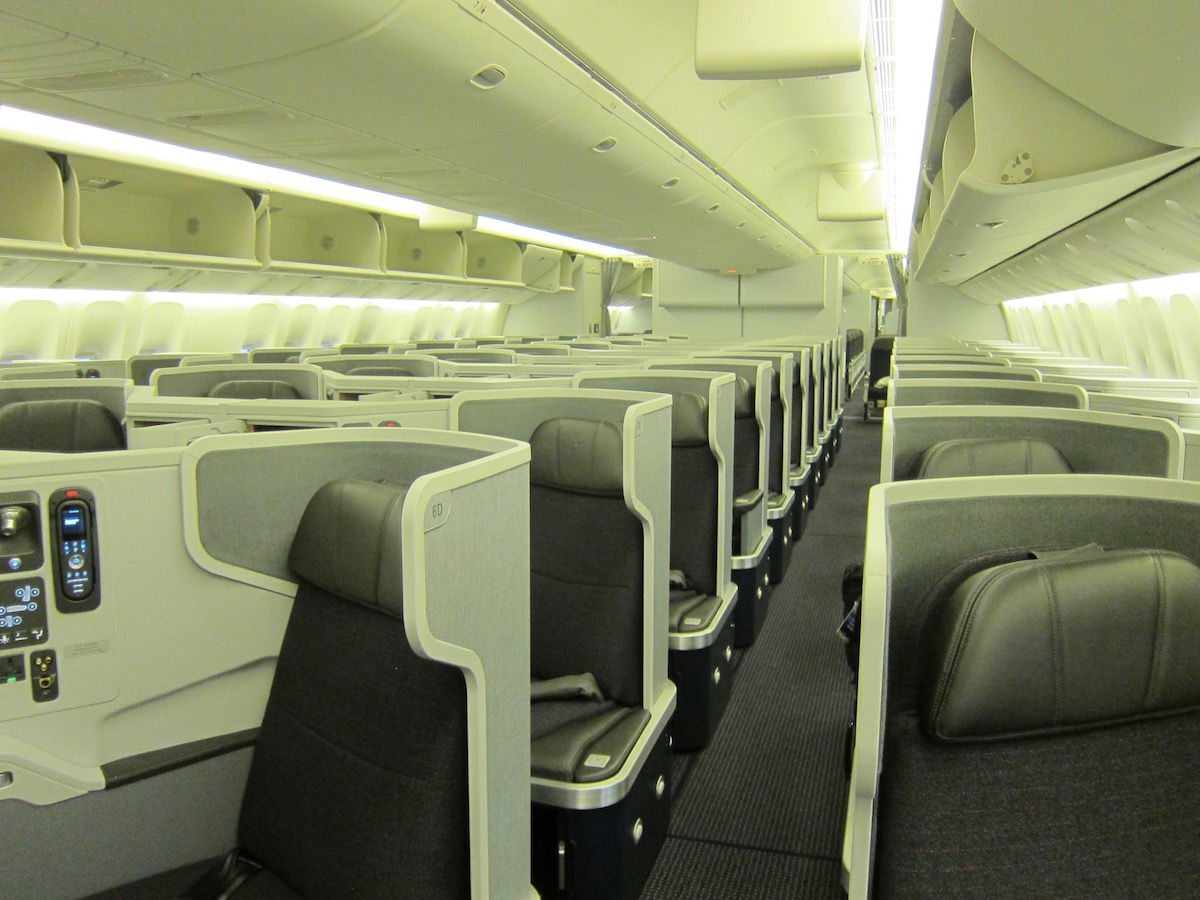 American awards up to 75,000 miles per ticket
Bottom line
Airlines sure have made loyalty programs complicated, and at times there doesn't seem to be much logic to them. They make a lot of negative changes simply because they can get away with it, though I often question if they're actually better off having made these changes.
The 75,000 mile per ticket cap is an interesting one. You'd think they'd want to encourage people to pay as much for a ticket as possible, though I guess they figure when we're talking about $7,000+ tickets, a little bit of extra incremental mileage earning won't impact consumer behavior much.
What do you think the logic is for the mileage earning cap on tickets?