For years we've seen airlines unbundle economy fares. This has come partly in the form of expansion of ultra low cost carriers, though full service airlines have largely matched. For example, American, Delta, and United, have all added basic economy fares, which have been unpopular with consumers.
However, up until now we haven't really seen airlines unbundle business class too much. While there's massive variability in the cost of business class fares, virtually every airline includes lounge access if you're on a paid business class ticket.
Emirates warned us this was coming…
In 2016, Emirates' president, Tim Clark, announced that the airline was considering unbundling business class. Interestingly at the time he suggested they'd introduced an unbundled business class product as an alternative to introducing premium economy.
The logic was that many people don't value many of the business class frills, but just want a great seat. So it seemed most efficient to simply introduce more options in business class.
It seems he's following through on this, but has also changed his mind — not only is Emirates introducing premium economy next year, but they've also just rolled out unbundled business class fares.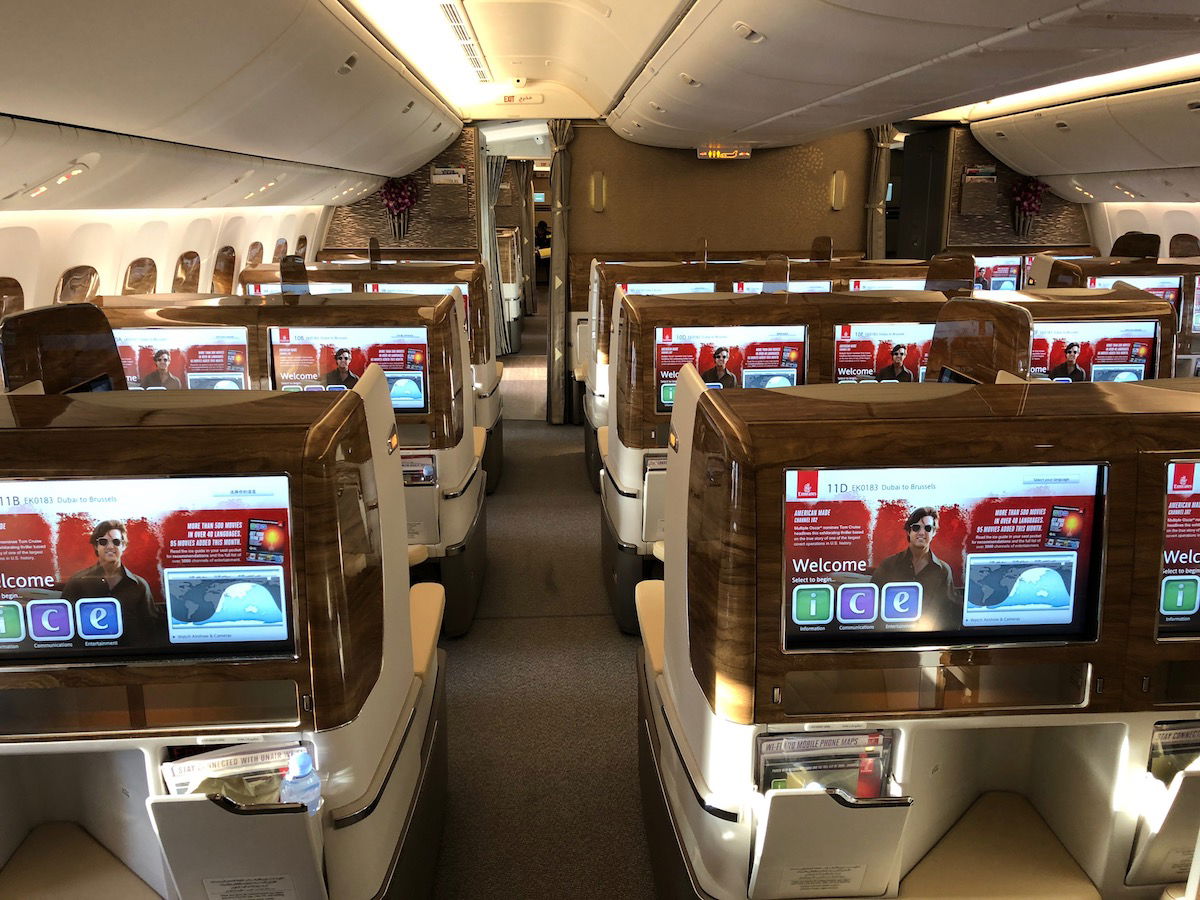 Emirates' 777 business class
Emirates' new unbundled business class fares
Emirates has several types of business class fares, though they've just introduced a new type of fare. Emirates has just rolled out "Special" fares, which joins their other business class fares, including Saver, Flex, and Flex Plus.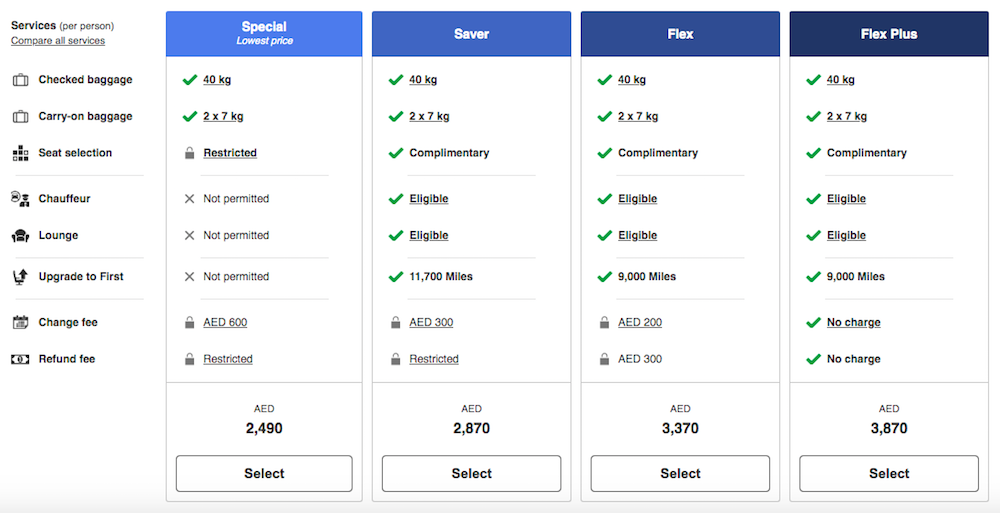 Emirates' new Special fares book into the "H" fare class. Business class passengers booking Special fares will be subjected to the following restrictions:
No lounge access, unless they also have status, in which case they can access a lounge on account of their status (currently all business class passengers, including those who upgrade and use miles, have lounge access)
No Emirates chauffeur drive (currently all paid business class passengers get chauffeur drive — those on award tickets and upgrades don't)
No upgrades to first class using miles (currently all paid business class passengers can upgrade to first class for some number of miles)
Restricted seat assignments, so you can only select seat assignments after check-in opens
Reduced mileage earning, which means business Special passengers earn the same number of miles as economy Flex Plus passengers
As of now it seems like very few routes have these Special fares available, though that's probably because this was just implemented, and it will be expanded significantly over time.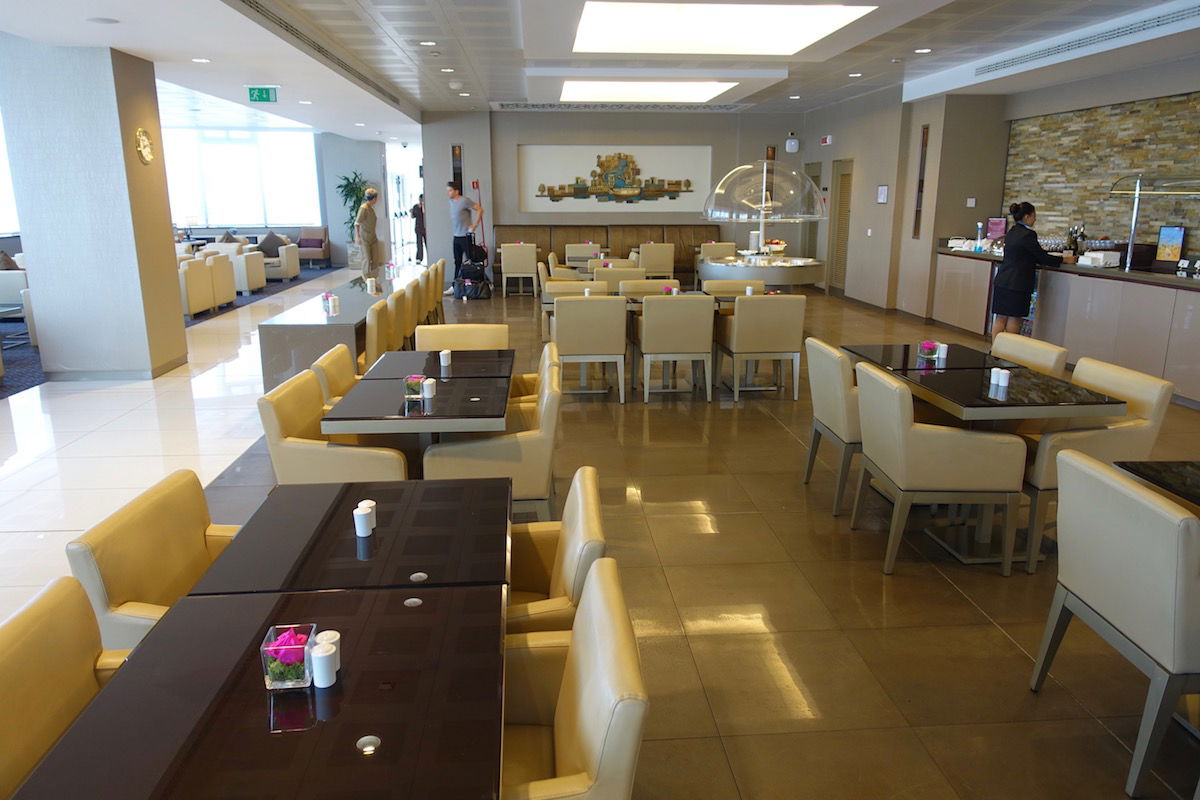 Emirates is cutting lounge access for some business class passengers
My take on Emirates unbundling business class
First of all, I'd say this move very much shows how the Gulf carriers are increasingly trying to improve their financial performance. That doesn't come as a surprise to me, though US carriers love to claim that Gulf carriers have no profit goals, and this suggests otherwise.
I view this move as a huge deal. This is the first major airline in the world I can think of that doesn't offer lounge access on discounted business class tickets. That's significant, because in the airline industry when one airline does something, others follow.
Eliminating chauffeur drive and reducing mileage earning and having fares that don't let you upgrade to first class all seem fair enough, and none of those are unprecedented.
Not being able to assign seats in advance maybe isn't a terrible move, since it means those on more expensive fares have better odds of assigning good seats when booking last minute.
But cutting lounge access is what I consider to be most radical here. For stations with Emirates lounges, I imagine the incremental cost of lounge access is tiny.
So this is clearly being done to try to get people to book higher fares, rather than being done to create a lower cost product, since an incremental cost of a few dollars for lounge access shouldn't drive Emirates' decisions here.
My bigger concern is the confusion this will create. People assume that they have lounge access when flying business class. Period. I imagine this will create a lot of anger among passengers — sure, some will know what they're buying, but I'm sure there are just as many people who book fares and don't know the restrictions they're agreeing to.
I also question the logic of this, in a way. Someone who books a discounted economy fare and redeems miles to upgrade to business class will get lounge access, while someone who just outright books a discounted business class ticket won't? Hmmm…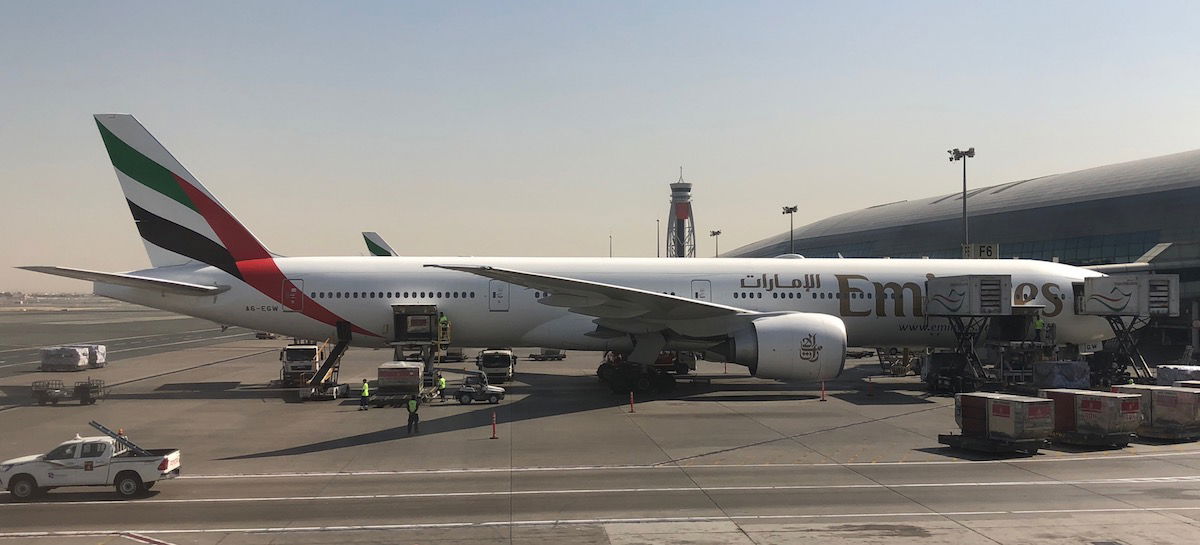 Emirates 777-300ER
Bottom line
Emirates' new business class fares are quite extreme, in my opinion. Last year Qatar Airways eliminated lounge access for those upgrading from economy to business class, and that was a big deal at the time.
But to eliminate lounge access on a paid business class ticket is next level. I'll be curious to see if other airlines follow, and if Emirates gets backlash here.
What do you make of Emirates cutting lounge access on discounted business class fares?