American Airlines has announced that they're introducing new wines in their lounges this month, including in Admirals Clubs, Flagship Lounges, and Flagship First Dining.
As American describes it, their goal with creating a new wine list is to "provide diversity of choice and serve wines that appeal to varying tastes and palates."
For example, at the JFK Flagship Lounge, guests can expect wine from vineyards in the Finger Lakes region, while at the LAX Flagship Lounge, guests can expect wines from Northern California vineyards.
Here's how one of American's master sommeliers describes the updates:
"We're diligent in offering a broad selection of wines so that every wine drinker can find something they like when traveling. We look at it more like putting together a restaurant wine-by-the-glass menu. Customers can go for a great glass of Champagne or a full-bodied red and everything in between."
American is proud of the fact that they have two of only 255 master sommeliers in the world working for them.
Here's how the wine selection process is described:
It takes more than a year for Stuckey and Echavarrie to design a new wine list and sample more than 900 wines. Each quarter, they identify their top selections based on their notes and historical data on what has been most popular in lounges around the world. From there, they present options to a variety of American team members to solicit feedback and identify which wines are best suited for the Admirals Club, Flagship Lounge or Flagship First Dining.
In Admirals Clubs, American is introducing two new custom-designed complimentary wines that are made exclusively for American under the label "Veloce Rosso" and "Veloce Bianco."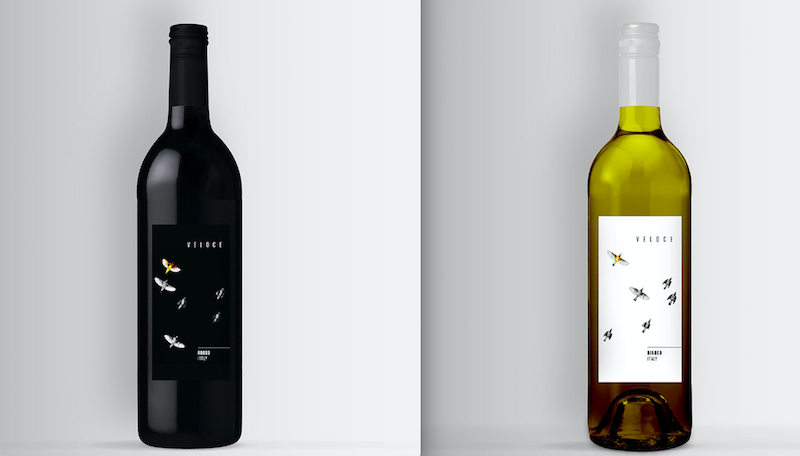 The concept of creating a custom-designed wine is sort of smart, since it means we won't easily be able to Google the wines and realize that they probably would retail for $5 per bottle. 😉
American's Flagship Lounges and Flagship First Dining locations have much more impressive drink selections. Below I'll share the Flagship First Dining selections. Note that all of the wines are also available in Flagship Lounges, with the exception of those listed in the "Flagship First Dining Selection" section.



Lastly, here's the MIA list:

It's ridiculously impressive that American is still serving Krug champagne in their Flagship First Dining facilities. As far as the champagne in Flagship Lounges goes, American is serving very respectable Besserat Brut.
Bottom line
I'm no wine expert, so I'll let you guys tell me what you think of American's selection. I continue to be impressed that American is serving Krug in Flagship First Dining, and I also think the Besserat in the Flagship Lounge is quite good.
I will say that in general I don't value airlines spending tons of money on airlines having in-house sommeliers and celebrity chefs. This is especially true with chefs, since that money could better be spent towards the cost of producing the food, rather than paying a chef to tell us that the food is good, when it in fact isn't.
Airline wine provisioning is always an interesting topic. Sometimes airlines strike deals with winemakers where they may get wine for next to nothing as a way of marketing the wine. After all in theory having access to those flying first and business class is a pretty desirable market.
However, these kinds of arrangements are most common when there's some sort of exclusive agreement. So while I imagine American is getting a good discount on all of this wine, I doubt they're getting it for next to nothing.
What do you make of American's updated wine selection?