Russian aviation is so fascinating to me. While I've flown Aeroflot (and had great experiences with them), I'm really interested in trying S7 Airlines, which is one of the only oneworld airlines I haven't flown, as well as Rossiya, which operates some former Transaero aircraft.
There's a third Russian airline going right to the top of my list of airlines to try, though. Yakutia Airlines is based in Yakutsk (in Northeast Russia), and operates a fleet of about a dozen planes, including Boeing 737s, Sukhoi Superjets, and some Bombardier Q400s.
Perhaps the coolest thing is the business class product that Yakutia Airlines has on their 737s. Yakutia Airlines recently introduced fully flat beds on their 737s. The airline used to have eight business class seats on these planes with standard recliner seats, while now they have a single row of four business class seats, in a 2-2 configuration.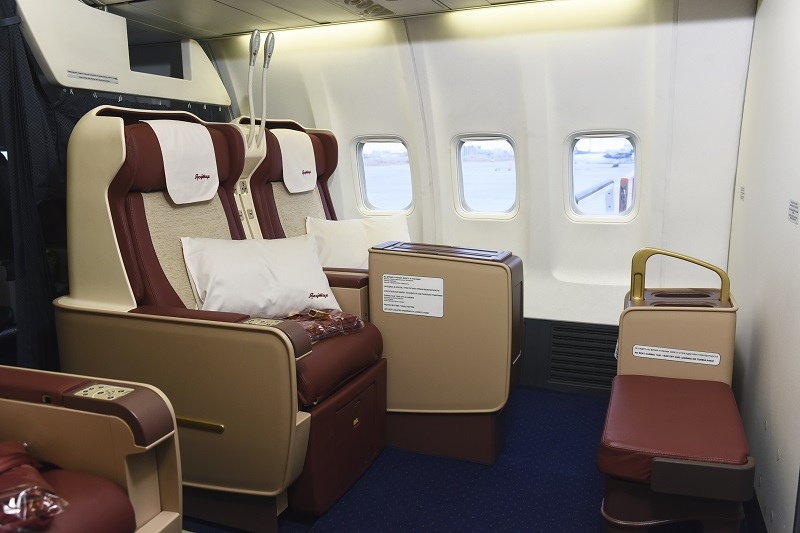 They are now the only airline in Russia to have flat beds on narrow body aircraft, which is pretty cool. Here's what we know about these cabins:
Yakutia Airlines is installing these seats on their 737-800s
The airline has four 737-800s — two already have the new seats, one is being reconfigured, and the last 737 is being retired in 2020, and won't get the new seats
They admit to doing this because Aeroflot started flying between Moscow and Yakutsk, and the airline wants to have a superior business class product
The Yakutsk to Moscow market seems to be the carrier's premium market, and the airline flies this with multiple daily frequencies. The flight covers a distance of over 3,000 miles and takes over six hours, so I guess it's not surprising they're trying to come up with something good.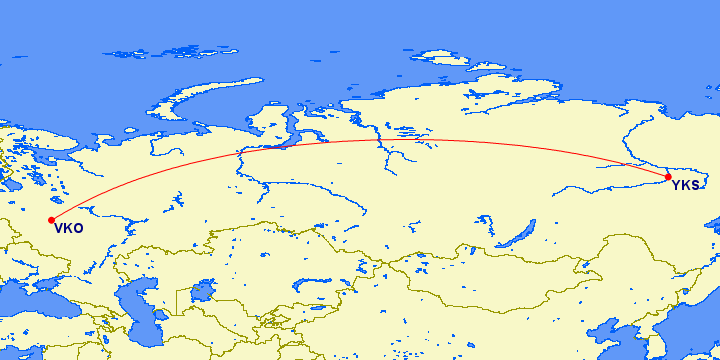 It would appear that Yakutia Airlines' business class fares on the 3,000+ mile flight from Moscow to Yakutsk are just over $1,000 one-way.
I'm feeling an epic review trip on the horizon — S7 from Vladivostok to Yakutsk, Yakutia from Yakutsk to Moscow, and Rossiya from Moscow to Vladivostok.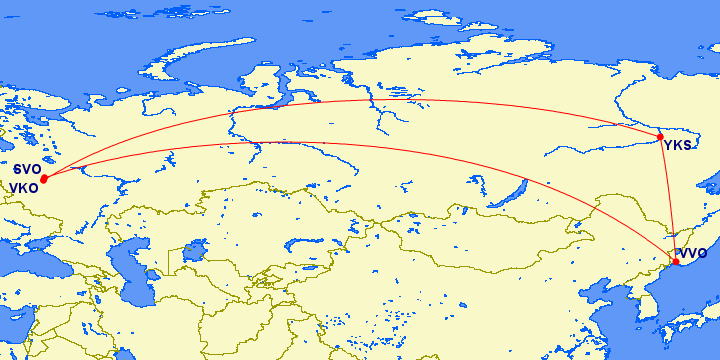 Does that sound like the best time ever, or what?!
(Tip of the hat to Cariverga)