I'm simultaneously so excited, and also so worried about how my productivity is about to take a nosedive.
Growing up I didn't have many friends, though I did have Microsoft Flight Simulator 2004, and frankly that's all I needed. I can't even begin to guess how many hours of my life I've collectively spent playing the game, and how seriously I took it.
Playing Microsoft Flight Simulator was one of the fondest memories I have of my childhood, and I loved it so, so much. Unfortunately life eventually got in the way of playing it constantly, and on top of that Microsoft stopped creating updated versions of it.
Microsoft Flight Simulator X is the last time the game was released, and that dates back to 2006 (though I thought the 2004 version was better). It's funny because earlier this year I was at my mom's place, and her computer at home is my former computer, and it's also the last computer on which I had the game. I tried to load it but couldn't get it to work.
Well, for any fan of this game, there's a huge update that's very exciting.
Microsoft Flight Simulator will be making a return in 2020. Here's a trailer of the new game, which looks incredible:
Here's how the game is described:
Coming 2020, Microsoft Flight Simulator is the next generation of one of the most beloved simulation franchises. From light planes to wide-body jets, fly highly detailed and stunning aircraft in an incredibly realistic world. Create your flight plan and fly anywhere on the planet. Enjoy flying day or night and face realistic, challenging weather conditions.
THIS LOOKS AMAZING!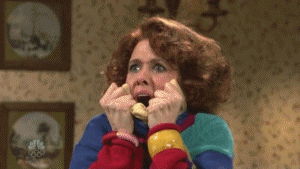 I'm a little confused though as to whether it's going to be an Xbox game or a PC game? I'm guessing I'll have to run a parallel system on my Mac for this to work, but it'll be oh-so-worth-it. Sorry if the answer to that is obvious, as I currently don't play any video games.
Anyone as excited as I am about the return of Microsoft Flight Simulator?