---
Welcome to my next trip report, covering travel in WestJet's new 787 business class, Air Europa's 787 business class, and more.
Planning the trip
The motivation for this trip was really simple. This spring WestJet started service with the 787-9, which represents an exciting development for the airline.
Previously the airline never really tried to compete in the premium market, while WestJet's 787s feature a competitive product. Long haul service with WestJet's 787-9 began between Calgary and London Gatwick as of April 28, 2019, so my goal was to review it as soon as possible after the service launched (while also avoiding the inaugural, so I'd get a better sense of the "real" service).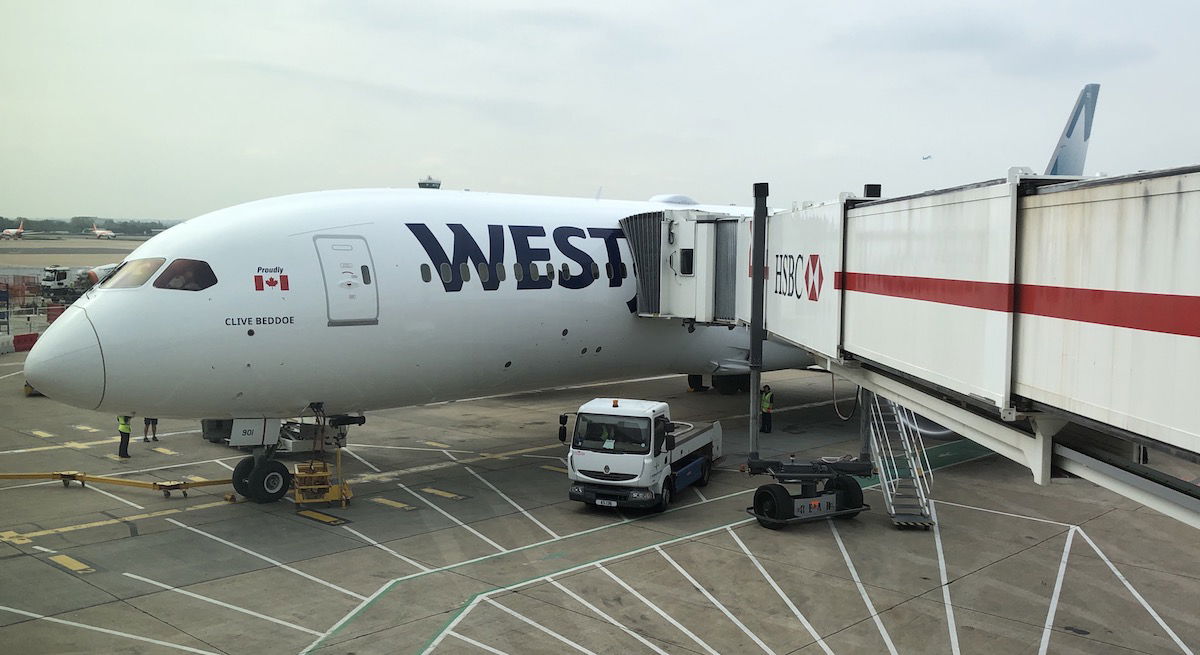 This was purely a review trip, and the goal was to minimize my time away from home. After all, I took this trip only shortly after another 10 day trip.
Booking flights
While WestJet does have some airline partnerships, to my knowledge there's no practical way to use transferrable points to book their business class. Fortunately WestJet sometimes has reasonable paid business class fares when originating in the US.
At the time I was booking, WestJet had good one-way business class fares from Denver to London Gatwick, so I booked the following for ~$1,100:
04/30 WS1571 Denver to Calgary departing 1:25PM arriving 3:49PM
04/30 WS1 Calgary to London Gatwick departing 7:20PM arriving 10:50AM (+1 day)
The first flight was in WestJet Plus, which is WestJet's premium economy product on 737s (they're eventually going to install a proper business class on some 737s, though that hasn't happened yet).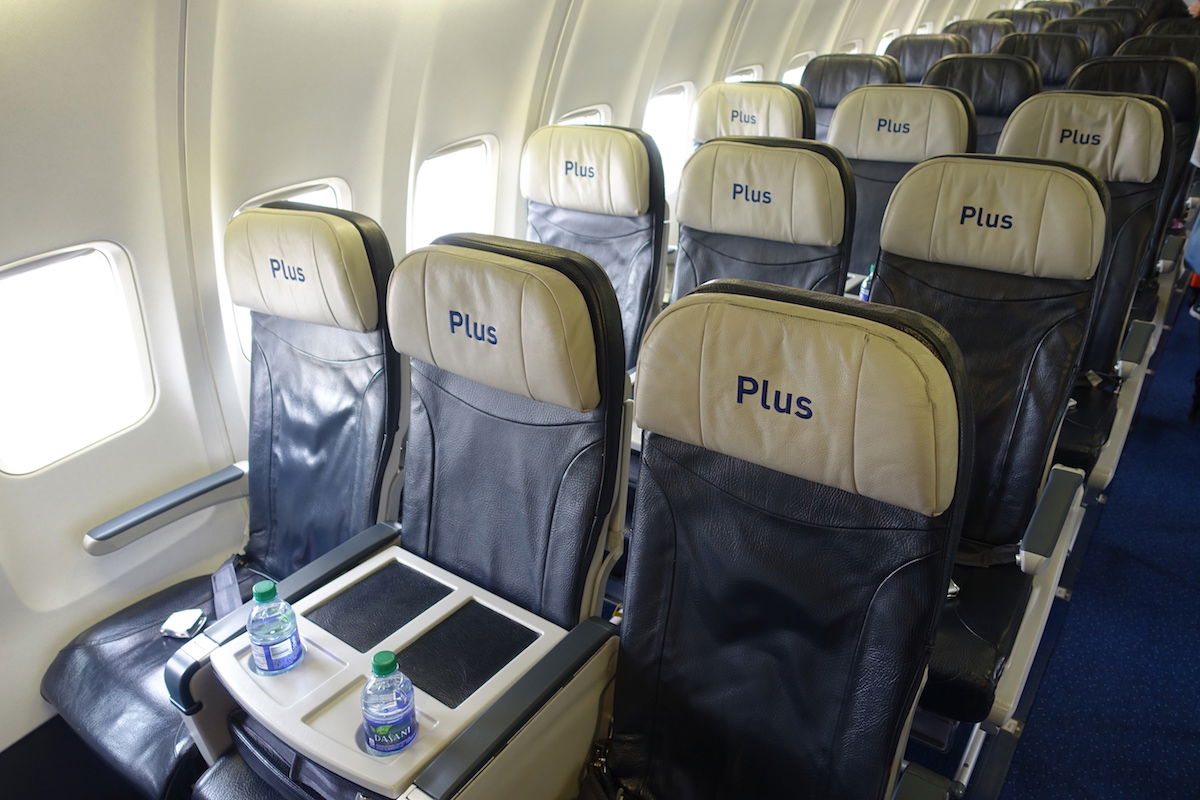 Then the long haul flight was on the 787-9 in WestJet's business class.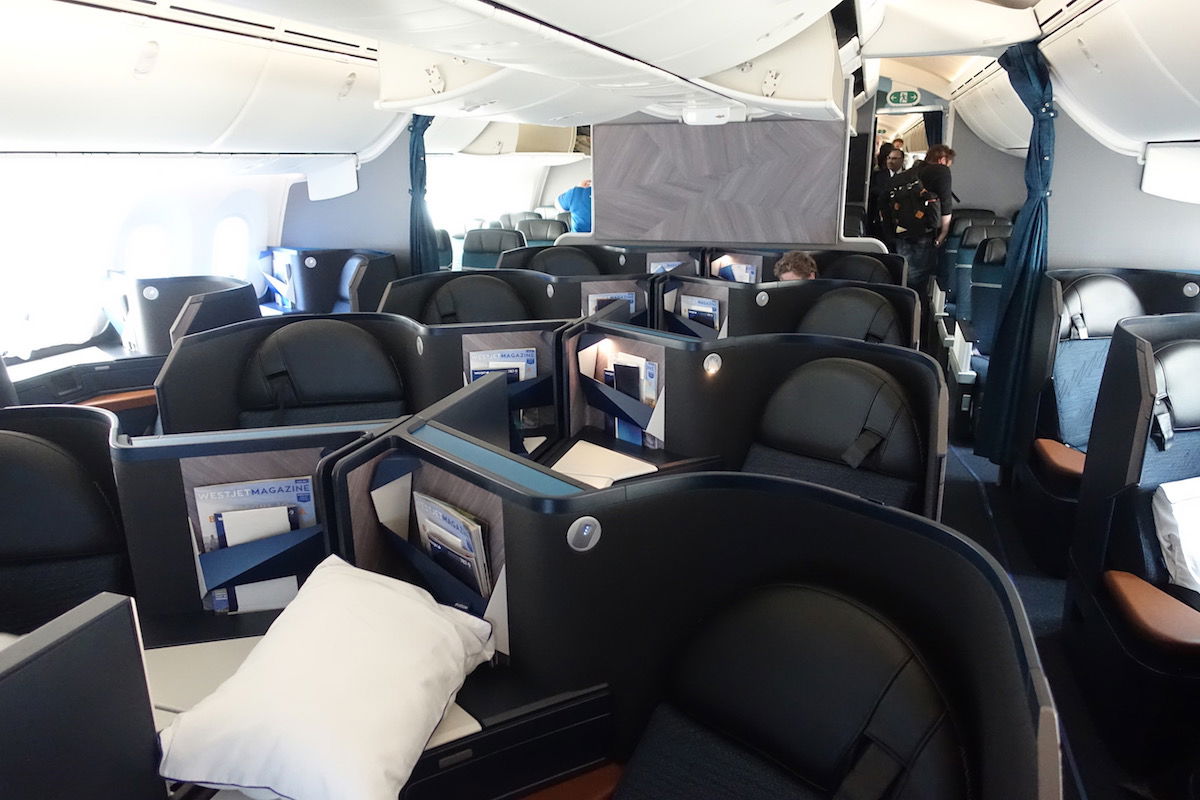 I positioned from Miami to Denver that same morning on American. I booked an economy ticket and received an upgrade to first class on account of my status, though I won't be reviewing that flight. Instead the trip report will start off in Denver.
Then on the return flight my goal was to try a new airline to get home to Miami. Air Europa is an airline that has been on my radar for quite a while, and they happened to have availability to get back to Miami for the day after I got to London.
So I redeemed 72,000 Air France-KLM Flying Blue miles for the following itinerary in business class:
05/02 UX1014 London Gatwick to Madrid departing 9:55AM arriving 1:25PM
05/02 UX97 Madrid to Miami departing 3:25PM arriving 6:45PM
Flying Blue is transfer partners with Amex Membership Rewards, Capital One, Chase Ultimate Rewards, and Citi ThankYou, meaning you can transfer points earned from a variety of cards:
Transfer points to Flying Blue with these credit cards:
The taxes and fees were $295. There were no carried imposed surcharges, but rather those taxes are so high due to the UK Air Passenger Duty, which adds $200+ to the cost of UK departures.
In the end, my routing looked as follows: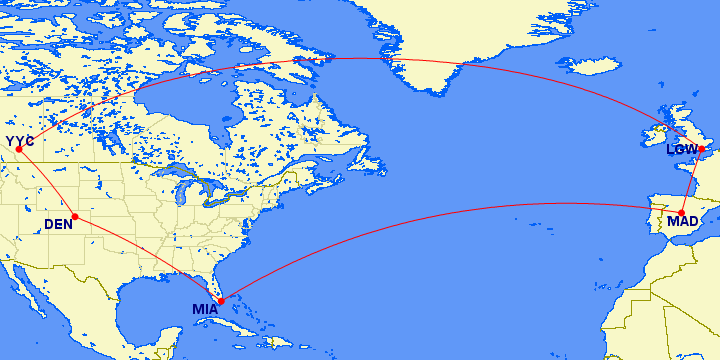 Booking hotels
I just had one night in London, and since I was flying into and out of Gatwick I figured I might as well stay at an airport hotel. I reviewed the Hilton Gatwick a few months ago, so this time around decided to book the Courtyard Gatwick.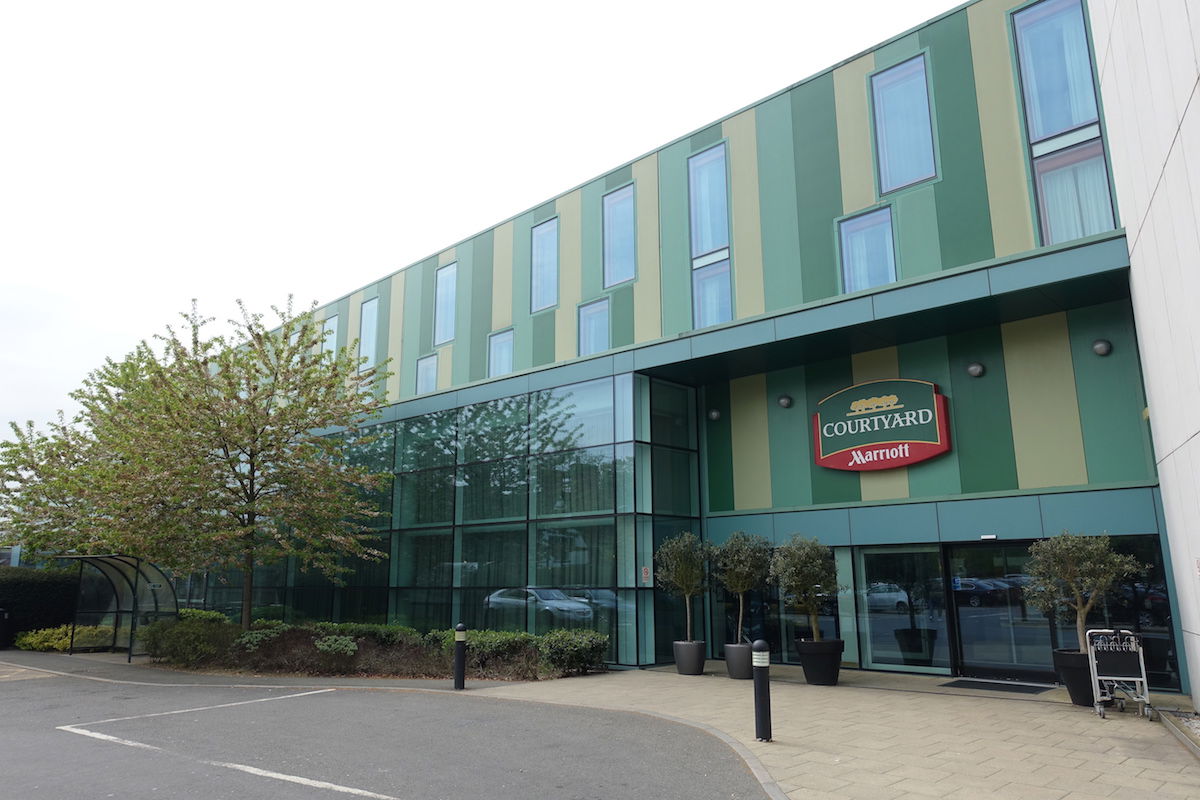 The rate for my one night stay at the Courtyard was ~130USD.
This is probably a good time to mention that obviously ideally I'd stay in the city and get to walk around London for a bit, have a nice meal, etc. However, I also try to be practical on these review trips. When I'm spending three days largely flying without Wi-Fi, my priority while on the ground is being able to work and sleep, so staying near an airport allows me to maximize my productivity.
Bottom line
My trip on WestJet and Air Europa was a surprising delight, as both airlines greatly exceeded my expectations. As you can see, this was a trip that was all about the journey, since a night at the Courtyard Gatwick isn't much to get excited about. 😉
Thanks for reading, and my apologies for the delay on trip reports. I'm doing what I can to get caught up, but the past several weeks have been a bit crazy. I'm taking it easy on trips right now, so that I can get caught up on these reports.