As you guys know, I'm a huge fan of seeking out routes that others may find to be a bit unusual. For example, looking at New York JFK alone, I'd say my three most "unusual" flights out of the airport have been on AZAL Azerbaijan to Baku, on Uzbekistan Airways to Tashkent, and on Pakistan Airlines from Manchester.
PIA canceled their flight from Manchester a while back, and a few weeks back it looked like yet another one of these routes would be canceled.
In mid-June I wrote about how Azerbaijan Airlines stopped taking reservations for their Baku to New York flight as of September 30, 2019. They completely zeroed out flights as of that date, so since this was their only fight to the US, it also meant they were cutting US flights altogether. The airline had only launched the route in November 2015.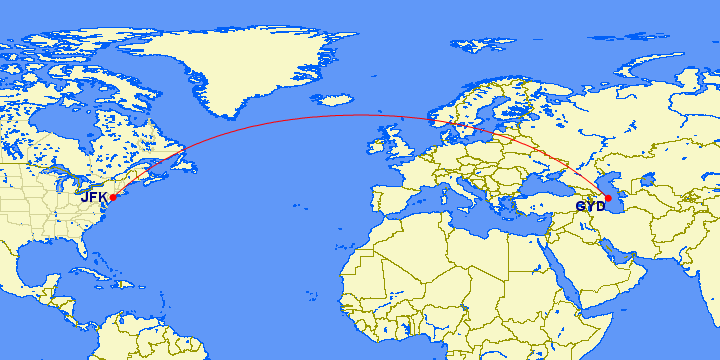 Well, there's some good news on that front — several weeks later, AZAL Azerbaijan has reopened reservations for their New York flights, so the airline isn't cutting the route after all.
The route will continue to operate 2x weekly with the following schedule on Saturdays and Mondays:
J2101 Baku to New York departing 5:00AM arriving 9:30AM
J2102 New York to Baku departing 11:30AM arriving 6:30AM (+1 day)
On their Facebook page, the airline describes the decision to maintain the flights as follows:
As a result of the optimization of the fleet's technical capabilities and in accordance with the numerous wishes of passengers, Azerbaijan Airlines decided not to suspend flights from Baku to New York for another year.

Thus, direct flights from Baku to New York will be continued within the framework of the winter schedule of the national air carrier of Azerbaijan.

Baku-New York flights to JFK airport will be continued within the framework of both the winter schedule for 2019/2020 and the summer schedule for 2020.
We'll see whether the route is maintained beyond the summer 2020 schedule…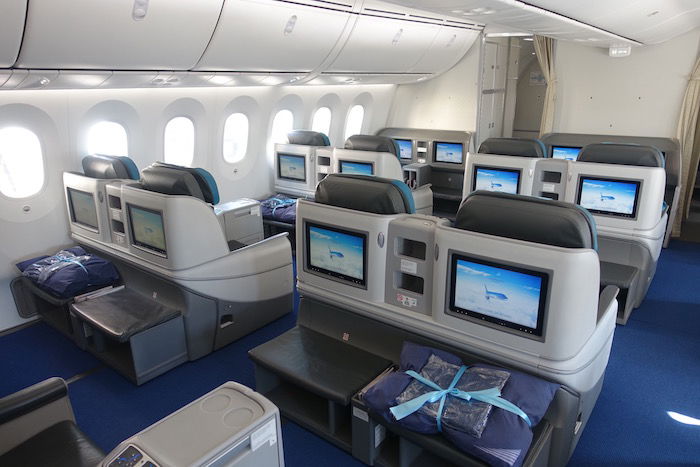 Azerbaijan Airlines 787 business class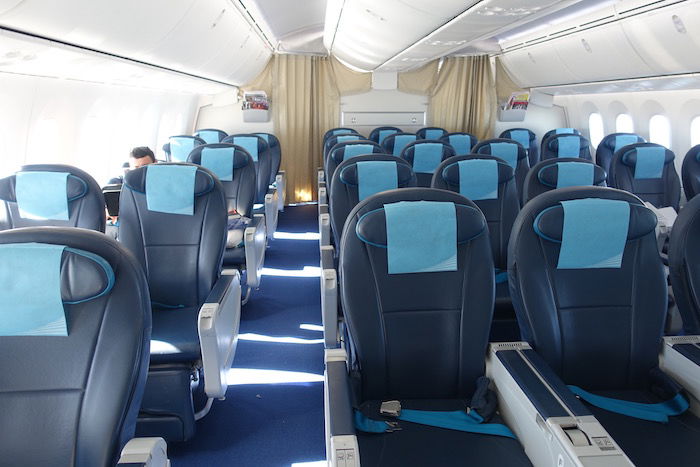 Azerbaijan Airlines 787 premium economy
One of the things that made this flight interesting was that for a long time the country granted special visa privileges to visitors taking this flight. While you otherwise needed to arrange a visa through a consulate, taking this flight allowed you to get a visa on arrival in Baku. Since my visit a few years ago the country has eased entry requirements so this is no longer the case, though I did always find that to be interesting.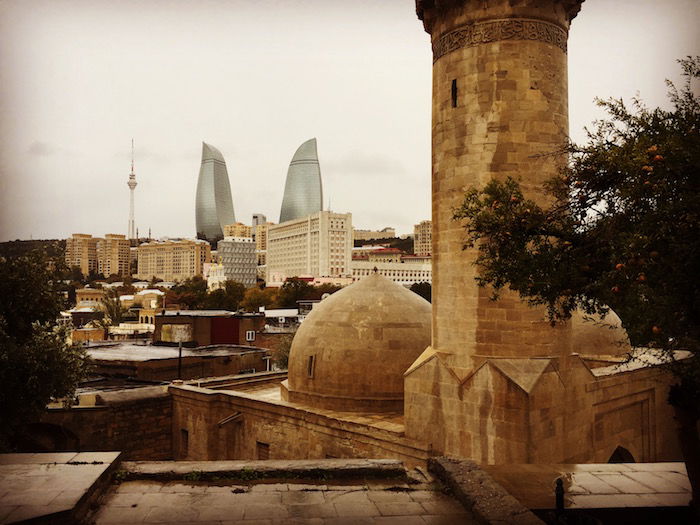 Baku, Azerbaijan
If you're curious what this very interesting flight is like, read my review of Azerbaijan's 787 business class from New York to Baku.
I'm happy that we'll continue to see one of the coolest liveries out there at JFK beyond September…