At the moment there are two 747-200s that serve as Air Force One — they were delivered in 1987, so they're over 30 years old. Whichever plane the president is flying on serves as Air Force One, so I guess you can say there are two Air Force Ones (though only one gets that designation at a time).
Over the past few years the US has been negotiating with Boeing over replacements for Air Force One. Last year the US formally ordered two 747-8s to replace the current 747-200s, which are expected to be delivered in 2024.
The deal is worth $3.9 billion, which is under the $4 billion price tag Trump was hoping for. At the time a White House spokesperson said that Trump saved taxpayers $1.4 billion thanks to his great negotiations (Politifact has a different take on this, suggesting it ended up costing more than Air Force budgetary documents said it should have).
For several months Trump has been talking about how he wants Air Force One to have a patriotic new livery, though up until now that livery hasn't been revealed. Well, now we know what it will look like.
In an interview with ABC, Trump has revealed the patriotic new livery that's expected to be painted on the two 747-8s. Here's a close-in of it (as you can see, there are a few minor variations):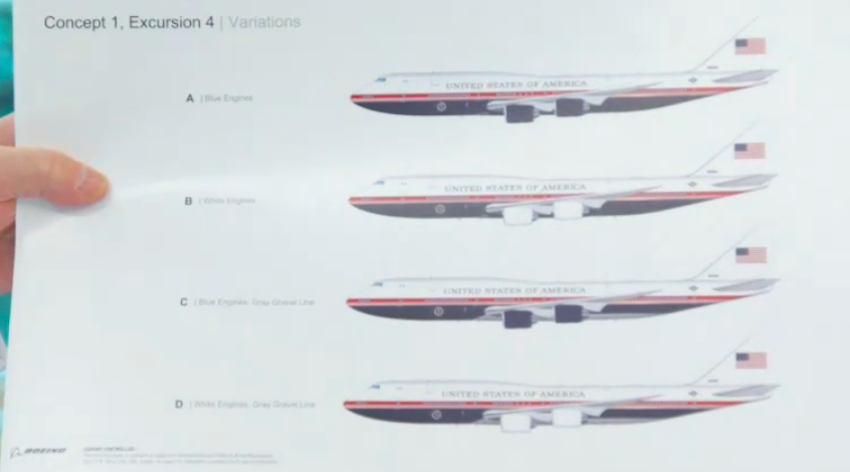 And here's the interview:
Trump emphasizes that he's doing this for other presidents and not himself (which is fair enough, because even if he got re-elected, it's unlikely the plane would be in service during his presidency). He also emphasizes how he got $1.6 billion off the price (that's an extra $200 million compared to the savings that the White House previously said there were).
For context, here's what the current Air Force One looks like: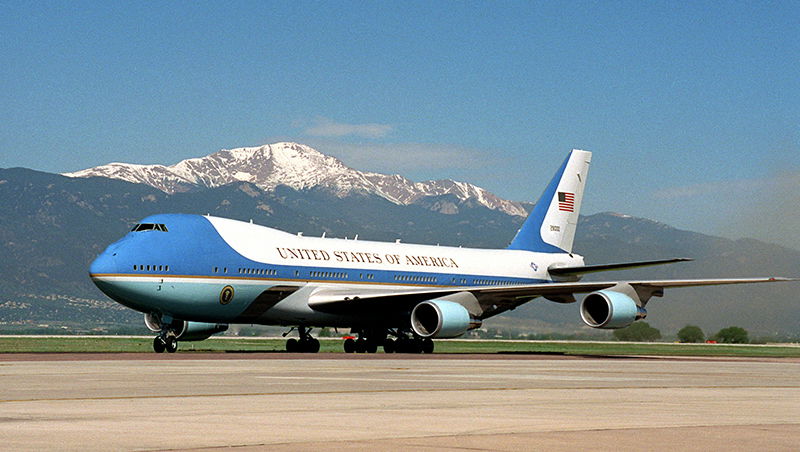 Taking politics and other considerations out of the equation, I like the new livery. I suppose a government plane is different than an airline in terms of branding, though the red, white, and blue seems to make more sense than the blue on the old Air Force One.
I do have to say, this does remind me a bit of one of British Airways' retro liveries: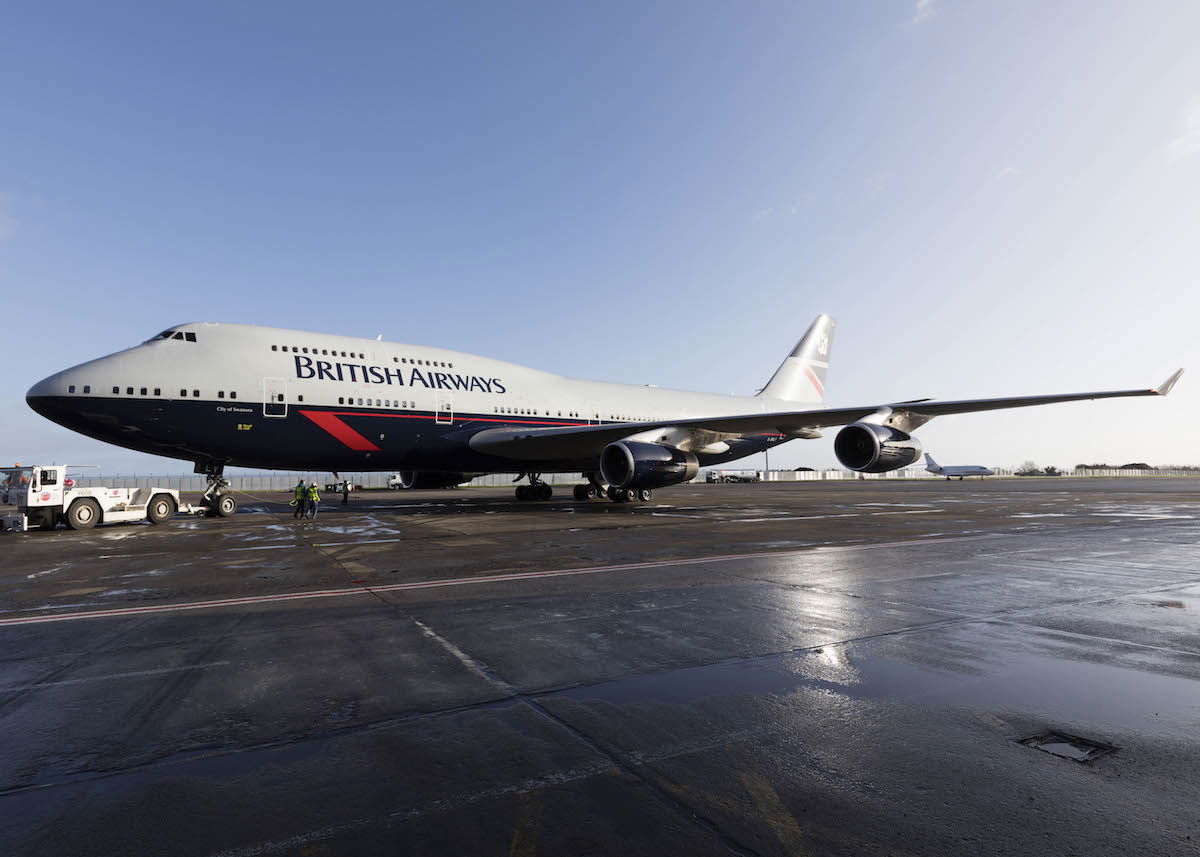 There's an interesting story regarding why Air Force One is painted the way it currently is. The current Air Force One livery has been around since 1962. Apparently the plane was supposed to have the typical Air Force livery, but French industrial designer Raymond Loewy called the design "gaudy" and "amateurish."
Jackie Kennedy wanted a plane that best represented the US abroad, so Loewy worked on a new design. The reason for the current blue is allegedly because of Kennedy's affinity for blue, rather than any other significant reason.
Congress is trying to block Trump's plan, demanding veto power for any changes made to the blue and white paint scheme that has long been used for the planes.
So personally I'm in favor of a patriotic red, white, and blue livery, as that seems like a more logical way to go about color choices rather than having the livery be based on a former president's favorite color.
What do you make of the proposed new patriotic livery for Air Force One?