Ford and I spent a couple of days in Portland this week. The primary motivation was to check out the Priority Pass lounge offerings there, though we had a fantastic time exploring the city, and will need to return soon. My next big trip was supposed to be to Slovakia and Macedonia with my dad, but due to Hurricane Irma, my dad asked that we put off the trip. So now I have another idea for a review trip — stay tuned.
On the points & travel front this week, the primary focus has been on the crazy hurricane situation in the US, given what has happened/is happening in Texas, the Caribbean, Florida, etc. In addition to that, we've seen some new promotions for buying miles, two new no annual fee airline credit cards introduced, Austrian putting premium economy on sale (and in the process killing award space), and much more.
With that out of the way, here's a recap of this week on the blog:
Featured Stories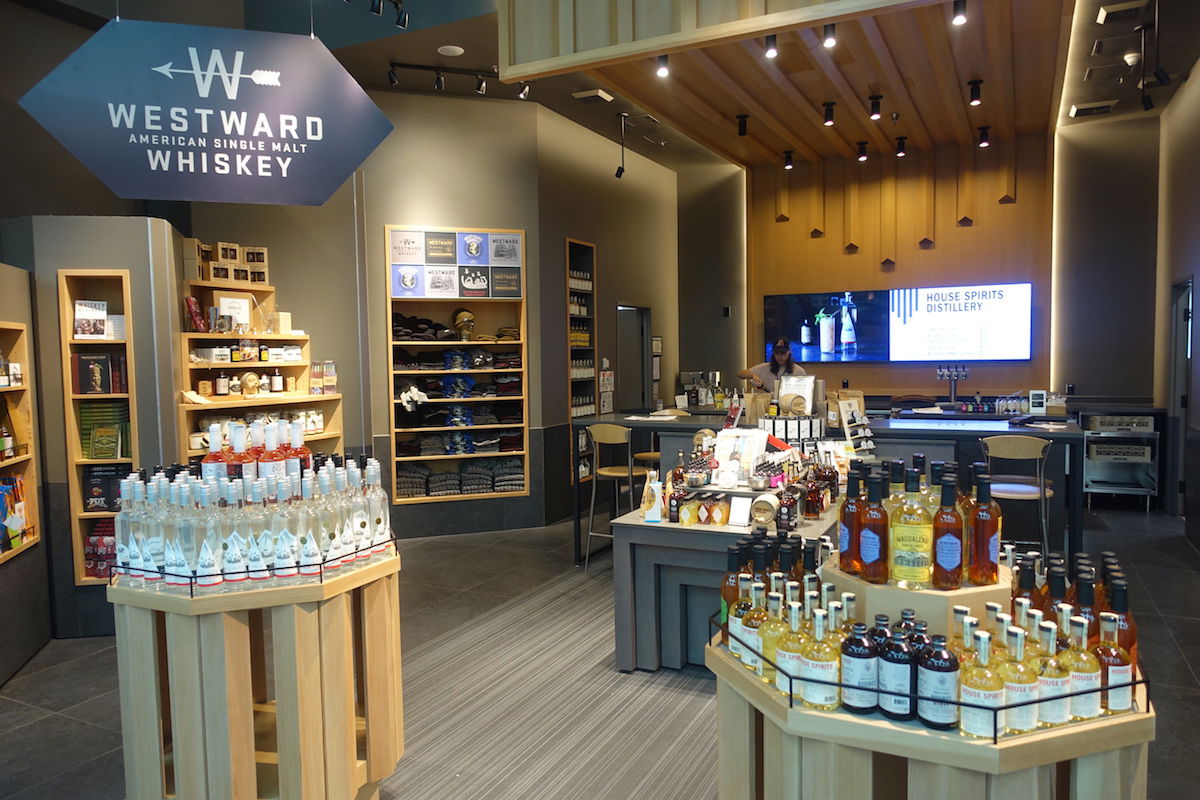 Priority Pass has been getting creative lately in terms of the "lounges" they're adding to their network, and there's nowhere that's more evident than Portland Airport. In the past few months Priority Pass has added House Spirits Distillery and Capers Cafe to their network, both of which are in Terminal C at Portland Airport.
Priority Pass ordinarily gets you access to lounges, though since these aren't traditional lounges, you instead get a $28 per person credit at each of these places.
---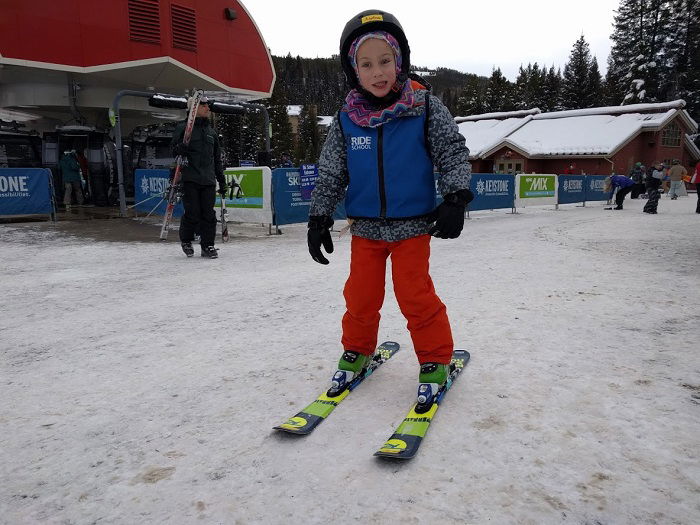 I recently posted about how kids in kindergarten to fifth grade can get 16 days of free skiing by signing up for the Epic Schoolkids Colorado Pack offered by Vail Resorts. It's a pretty amazing deal considering that it comes with four days of skiing at each of Vail, Beavercreek, Breckinridge, and Keystone, all top-notch ski resorts.
It's really easy to enroll too. You just have to visit any of the five Colorado Ski and Golf locations or the Boulder Ski Deals store by October 8th. With your kids in tow.
That last line is the catch of course.
---

TIPS: Earning Miles & Promos
S7 Airlines Will Sell You Oneworld Sapphire Status By The Month
FlyingBlue Is Offering Their Biggest Ever Bonus On Purchased Miles
Should You Fly Your Kids To Denver Just To Get A Free Ski Pass?
Great Deal: Earn 10,000 Points Per Referral From Amex Everyday
Norwegian Is Offering 18% Back + 5% CashPoints At GetYourGuide
Great Hainan Business Class Fares From New York To China
What You Need To Know About Hilton's Free Weekend Nights
The New United TravelBank Credit Card
Register Now For Starwood's Fall "Explore More" Promotion
Register Now For Marriott's Fall MegaBonus Promotion
Free Skiing For Kids With The Epic Schoolkids Colorado Pack
The New No Annual Fee Blue Delta SkyMiles Credit Card
Special LifeMiles Promo For OMAAT Readers: Buy Miles With A 140% Bonus
Why I'm Considering A Delta Platinum Status Challenge Now
Earning Oneworld Sapphire Status To Access American Flagship Lounges
10 Reasons To Apply For The Hilton Surpass Card
Southwest Rapid Rewards Status Match For California Residents
Earn Up To 80K Points For Referring Friends To The Hilton Surpass Card
Buy Choice Points With 40% Bonus Through September 5
American's Business Extra Program Will Give You A Free Upgrade After One Flight
TRICKS: Redeeming Miles
Austrian's New Premium Economy Is Bad News For Business Class Awards
Can You Use A Globalist Suite Upgrade At A Hyatt Place?
TRAVEL With Ben (Lucky)
Should You Tip When Visiting Priority Pass Restaurants?
Having A Post-Flight Date Night At Portland Airport, Courtesy Of Priority Pass
In-Flight Food Poisoning: Is There Anything You Can Do?
14 Ways American Executive Platinum Status Has Gone From First To Worst
Why Don't More People Volunteer To Be Bumped?
REVIEWS & Trip Reports
Review: Saudia First Suite 777 Riyadh To Los Angeles
Review: Saudia Business Class Lounge Riyadh Airport
Review: Saudia First Suite 777 Dubai To Riyadh
Review: Somon Air Business Class 737 Dushanbe To Dubai
Review: Dushanbe Airport Lounge
Review: Hyatt Regency Dushanbe, Tajikistan
NEWS & Updates
American Is Flying An A380 From Tampa To Chicago?!
United's First 767 With Polaris Seats Enters Service Today
Etihad's New Fashion Focused Safety Video Is A Missed Opportunity
Etihad Cuts Pajamas In Business Class
How To See If You Were Impacted By Equifax's Major "Cybersecurity Incident"
United Adds Houston To Sydney Route — Now That's A Long Flight
Qatar Airways Extends Their Doha Free Stopover & Hotel Promotion
Qatar Airways' Temporary Aircraft Swaps On US Routes
Oman Air Is Getting New First Class Suites On Their 787-9
Kenya Airways Granted Permission To Fly To The US
More Details On Hi Fly's Upcoming A380 Acquisition
Airlines Add Flights, Cap Fares Out Of Florida… Except United?
WOW Air Is Adding Flights To Dallas As Of May 2018
WOW: United Rolls Back Basic Economy, Admits They Were Wrong
Ryanair's Unusual Baggage Policy Changes
JetBlue Does The Right Thing, Caps Fares Out Of Florida At $99
Negative Changes Are Coming To Etihad Guest
Delta Will Add Flights From Indianapolis To Paris (With Subsidies)
American Cancels ALL Miami Flights This Weekend In Anticipation Of Hurricane Irma
Are Airlines Price Gouging Ahead Of Hurricane Irma?
Qatar Airways' Next Qsuites Destination Is… London Again?!
Hundreds Of Flights Canceled As Hurricane Irma Approaches Caribbean
Awesome: Denver Airport Steakhouse Joins Priority Pass Network
British Airways' New High Density 777s Are Coming Next Spring
American Rolls Out Basic Economy On Most Domestic Routes
Annual National Park Senior Passes Now Available For $20
Hong Kong Airlines 2018 Expansion: London, New York, And San Francisco
Global Ghana Airlines Will Soon Fly From Chicago To Accra?!
---
I hope everyone has a great weekend, and to those impacted by Hurricane Irma, stay safe!