While United introduced their Polaris service as of December 1, 2016, up until now the only planes that have actually featured the Polaris seats are their newly delivered 777-300ERs, of which there are 14.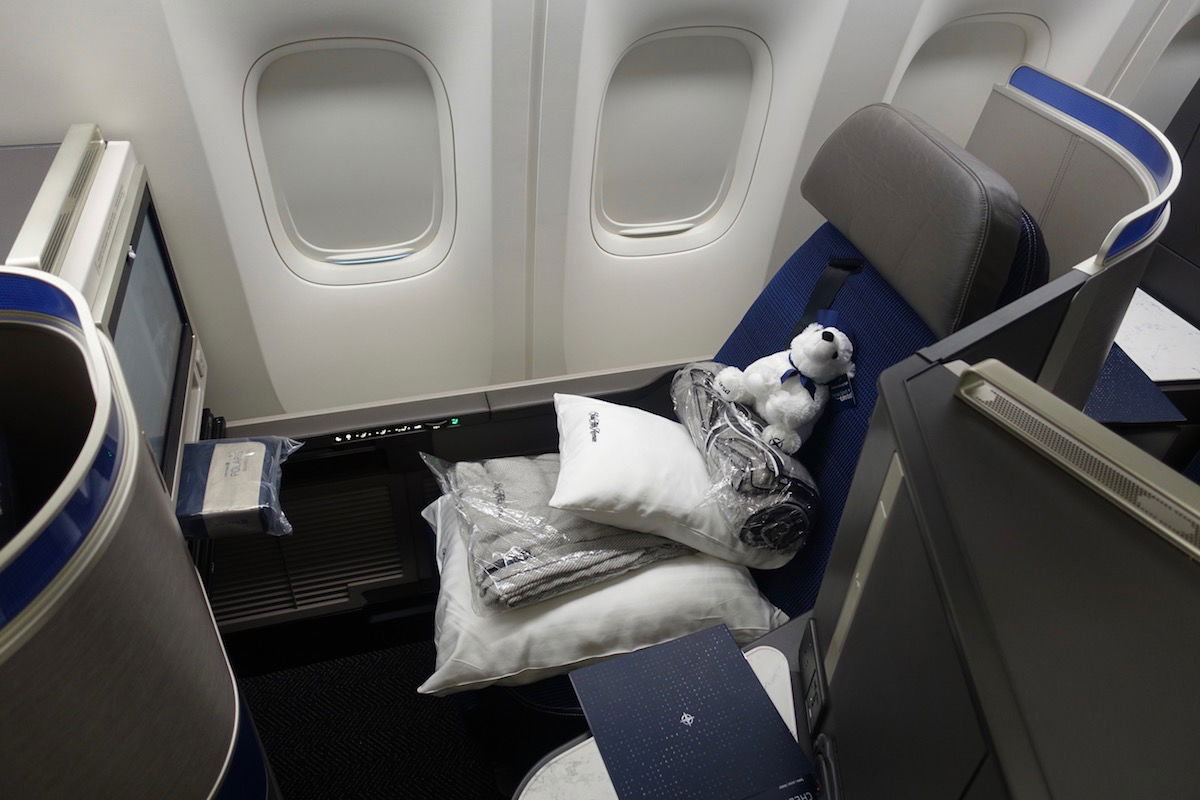 For most passengers there has been quite a stark contrast between the Polaris service that the airline has been advertising, and what they've actually been offering. I'd argue they marketed the product prematurely.
https://www.youtube.com/watch?v=AXzMQ34dIMY
United was supposed to have further planes reconfigured already, though they've been having issues with Zodiac, their seat manufacturer.
However, in July I wrote about how United began reconfiguring their first Boeing 767-300 with the new Polars seats. The Polaris tracker continued to indicate that the first 767 with the new seats would be in service in "fall 2017." United's reconfigured 767s will feature:
30 Polaris seats (in a 1-1-1 configuration)
46 Economy Plus seats (in a 2-3-2 configuration)
138 economy seats (in a 2-3-2 configuration)
The reconfigured planes have just as many seats as the previous planes, which shows you just how space efficient these Polaris seats are (and why it's a huge improvement, though far from the best seat in the sky).
United reconfigures these planes in Hong Kong, so on Tuesday it looks like United flew the first 767 with Polaris seats, N644UA, from Hong Kong to Honolulu to San Francisco to Newark. Best of all, it looks like the plane will enter commercial service today. United's first 767-300 flight with the new Polaris seats will enter service this afternoon, as UA110 from Newark to London, and then tomorrow will fly as UA15 from London to Newark.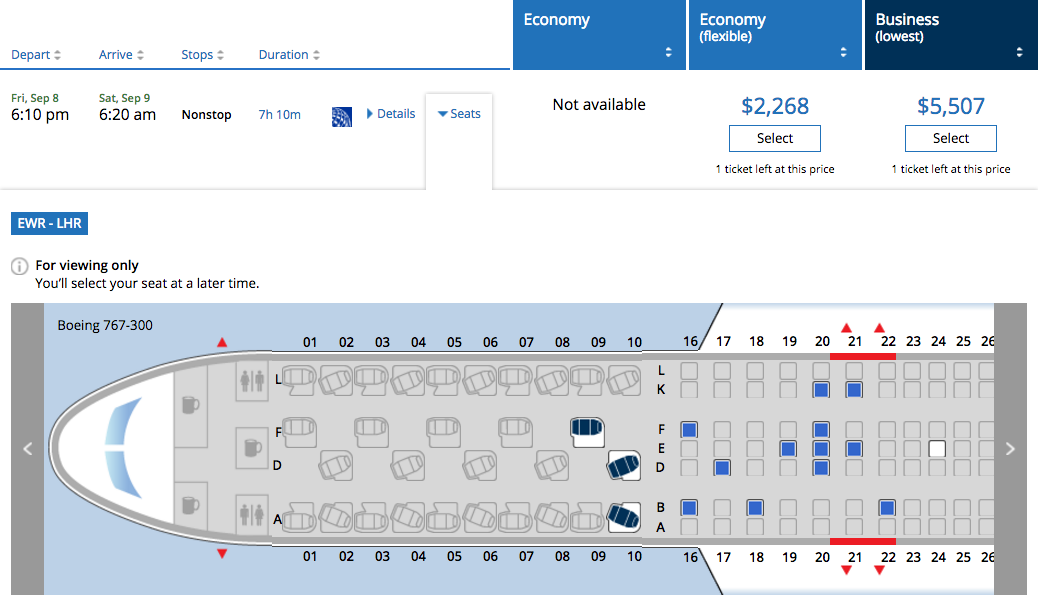 It doesn't look like the plane has a published schedule beyond that yet, though I suspect that the 767 will be based at Newark, and wouldn't be surprised to see it flying mostly to London.
United's website indicates that the 777-200s will begin to get the new Polaris seats in "winter 2017." Here's to hoping United begins to reconfigure 777-200s soon, and most importantly, that they reconfigure several planes in quick succession. Either way, it'll likely be about five years before the whole longhaul fleet has these new seats.
(Tip of the hat to @jmmccarthy2002)