We've been mentioning Oman Air quite a lot recently. For most of us, this might be the most interesting news we'll hear from them in a while.
Oman Air has a small fleet of A330-300s that are equipped with first class. These aircraft are primarily used on their London flights, but also visit other destinations occasionally. In February the airline took delivery of their first 787-9, which is eventually supposed to replace the Airbus fleet. So far, none of these aircraft have had a first class cabin, implying that the airline was planning on eliminating it.
To my surprise, multiple company representatives have told me that Oman Air 787-9 being delivered in January 2018 will feature an entirely overhauled first class cabin.
What will it offer? A 1-2-1 configuration with sliding doors for a fully enclosed suite. Additionally, the middle seats will be combinable into a double bed, similar to Singapore Airlines' Suites Class.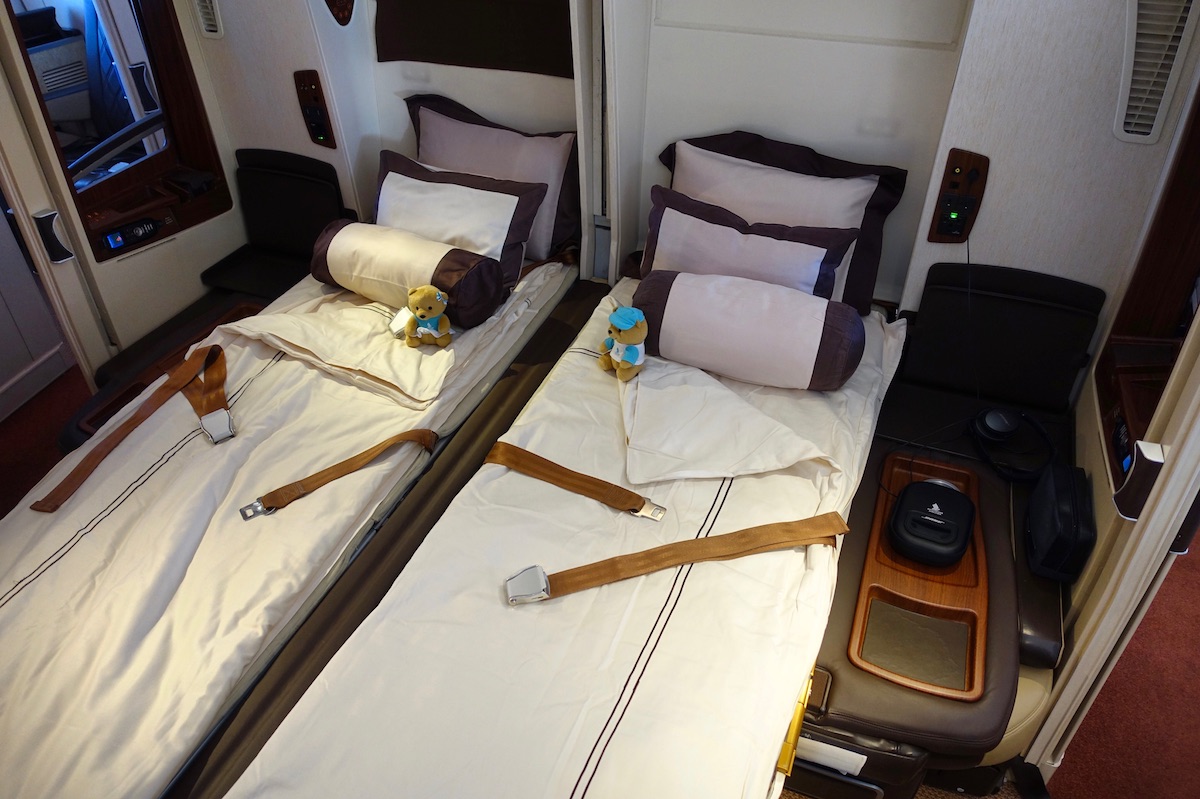 The double bed in Singapore Airlines' Suites Class
Their current 787-9 features 30 business class Apex Suites in a 2-2-2 configuration, and 258 economy seats in a 3-3-3 configuration.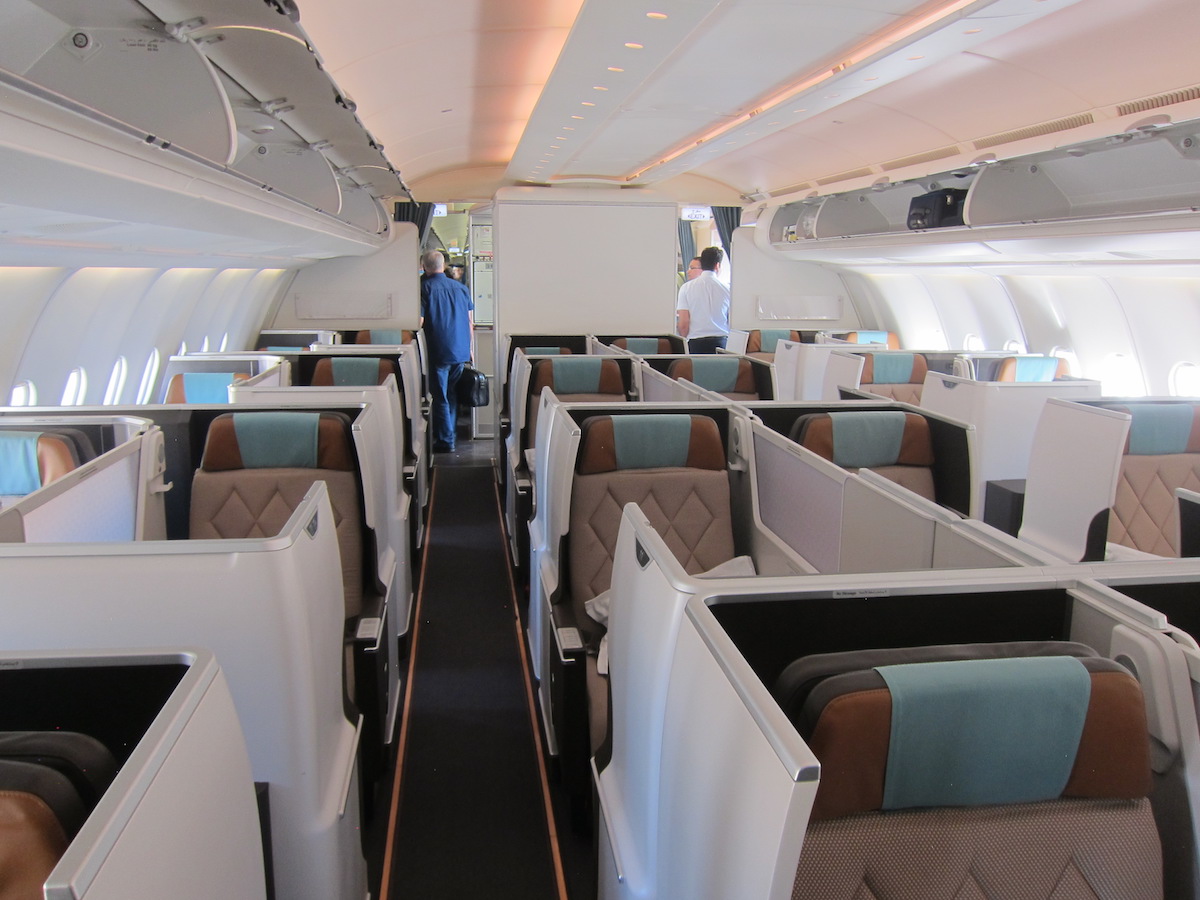 Oman Air's Apex Suites, which will be available on the 787-9s
I'll be curious to see which cabin will lose the most seats. Presumably, this aircraft is intended for their more premium markets, so odds are rows 10 and 11 will be made into first class and the business cabin will just be pushed back at the expense of economy.

Oman Air 787-9 seat map without first class
There is also supposed to be caviar service, a better wine selection, and more. If the experience is proportionately better than their business class, it should be one of the best first class products in the world. It seems like the airline has been confused about the state of its first class service, so let's hope they deliver on this promise of a great new product! Now we wait for the first pictures…
Do you have high hopes for this new product?