With American having rolled out basic economy fares within the Continental US today, I thought this would be as good of a time as any to look at how the American Airlines experience has deteriorated as an Executive Platinum member. As far as I'm concerned, American has gone from first to worst when it comes to the value of their top tier status among the "big three" US carriers.
While they've all been making some cuts to their program, American is leading the pack when it comes to devaluing their top tier benefits, in my opinion.
Negative changes to American Executive Platinum status
I figured I'd briefly look back at the changes that have been made at American that impact Executive Platinum members, roughly in chronological order, just to show how things have changed:
American cut their Executive Platinum phone desk
In 2012, American shut down their Tucson call center, which was where most of their Executive Platinum phone agents were based. These agents were the best in the industry, and if you were an Executive Platinum before 2012, you know exactly what I'm talking about. I hate the phone, but I loved calling up these guys, as they were so friendly and competent. While American still has Executive Platinum phone agents, they are no longer dedicated agents, and aren't nearly as good as they used to be.
American downgrades Executive Platinum boarding
Until 2014, Executive Platinum members could board with first class. Then they changed that to allow Executive Platinum members to board right after first class. In the meantime, first class doesn't even get to board first — Concierge Key members board ahead of everyone else.
Systemwide upgrades cut in half
As of January 1, 2016, Executive Platinum members earn four systemwide upgrades per year, rather than eight. That's one of the most valuable elite benefits, so to see that cut in half from one year to the next is rough.
A MASSIVE award chart devaluation
As of March 22, 2016, American introduced a huge award chart devaluation, where we saw the cost of some premium awards go up by 60%.
American award availability going from first to worst
American used to be by far the most generous of the "big three" US carriers when it came to saver level award availability on their own flights. They've gotten so bad about award availability on their own flights, to the point that they're significantly worse than Delta SkyMiles and United MileagePlus, in my opinion.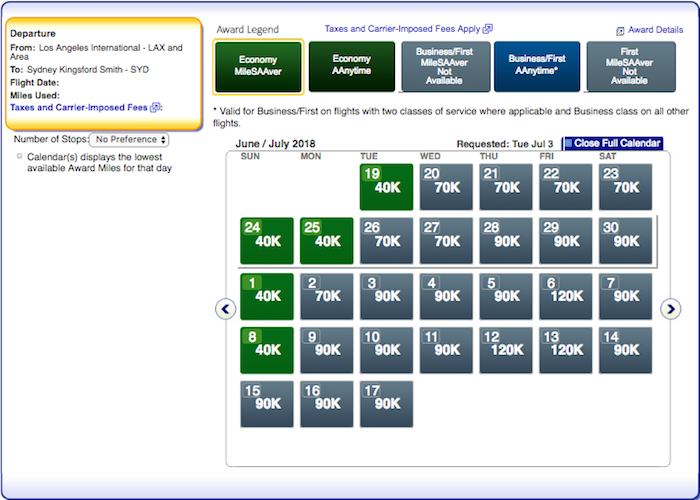 AAdvantage awards miles based on spend rather than miles flown
As of August 1, 2016, American is awarding redeemable miles based on how much you spend rather than how much you fly. For a vast majority of members, this has greatly reduced mileage earning (which was the goal).
AAdvantage adds a revenue requirement for status
As of 2017, American has added a revenue requirement for status. In addition to all these other cuts, you now need to spend a certain amount every year to earn status.
| Gold | Platinum | Platinum Pro | Executive Platinum |
| --- | --- | --- | --- |
| 25K EQMs or 30 EQSs | 50K EQM or 60 EQSs | 75K EQMs or 90 EQSs | 100K EQMs or 120 EQSs |
| $3,000 EQDs | $6,000 EQDs | $9,000 EQDs | $12,000 EQDs |
American Airlines Elite Tiers and EQD Requirements
Confirmable upgrades being slashed
Late last year American realigned their fare classes. In the process, they went from being the best US airline when it comes to domestic confirmable upgrade space, to being the worst. It used to be that you could confirm an upgrade as long as a discounted first class ticket was available, though that's not the case anymore.
Concierge Key added as a formal status level
American has long had the invitation only Concierge Key status, though it used to be an unofficial level, meaning that Concierge Key members didn't receive upgrade priority, etc. As of January 1, 2017, Concierge Key is a formal status level, so those members are always ahead of Executive Platinum members for upgrades. I'm not saying this was a bad move on American's part, but it unarguably makes Executive Platinum members second tier.
Flagship Lounge access changes
American is changing their access policies for Flagship Lounges. They're making the lounges better, though are also letting more people in. Now both oneworld Sapphire and Emerald members get access to Flagship Lounges. I'm not suggesting this is necessarily bad, but it does eliminate one advantage that there was to Executive Platinum status over Platinum status.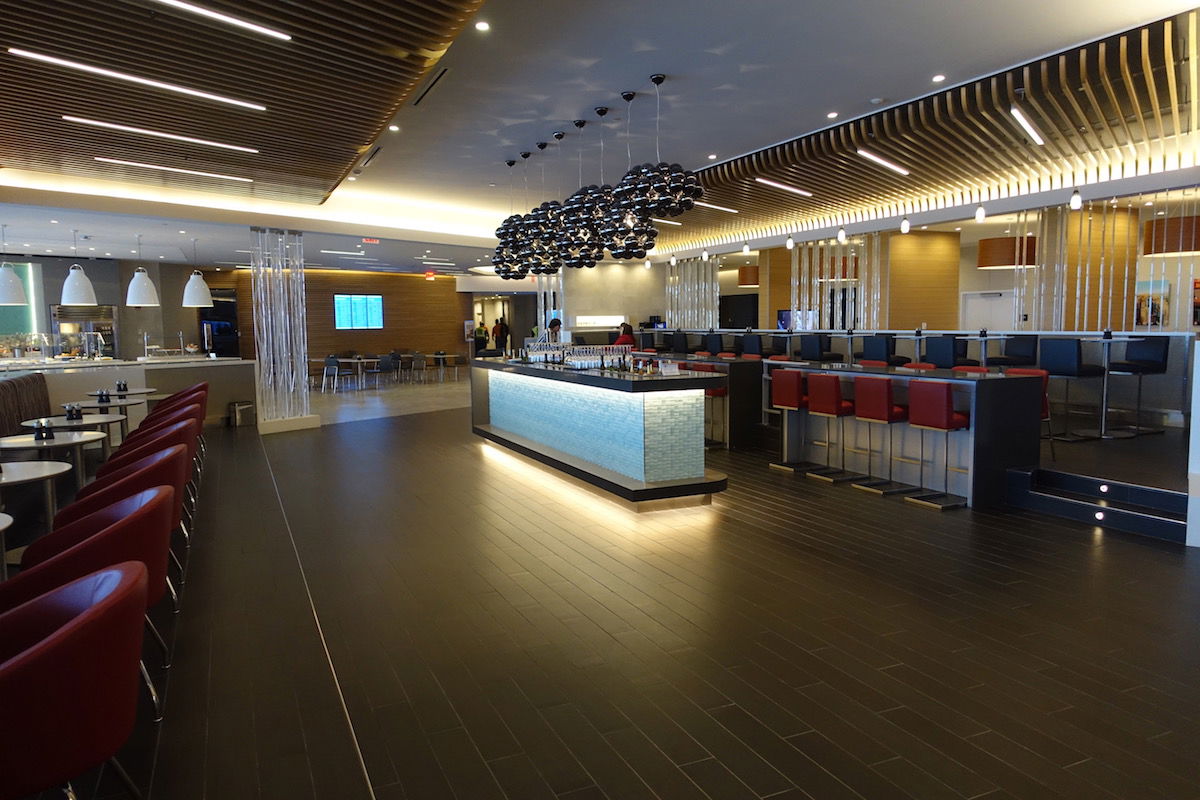 First class cabins getting much smaller, upgrades getting tougher
In the process of updating their fleet, American has also made their first class cabins significantly smaller, meaning upgrades are tougher as well. The backbone of American's fleet used to be the MD-80, which had a great ratio of first class seats to economy seats (16 first class seats, 134 economy seats).
They're now taking the opposite approach. American reconfigured all A319s with just eight first class seats, the big A321s have just 16 first class seats (and a lot more economy seats than the MD-80s), etc.
And even if you get upgraded, nowadays the biggest benefit is the additional space, because the food is…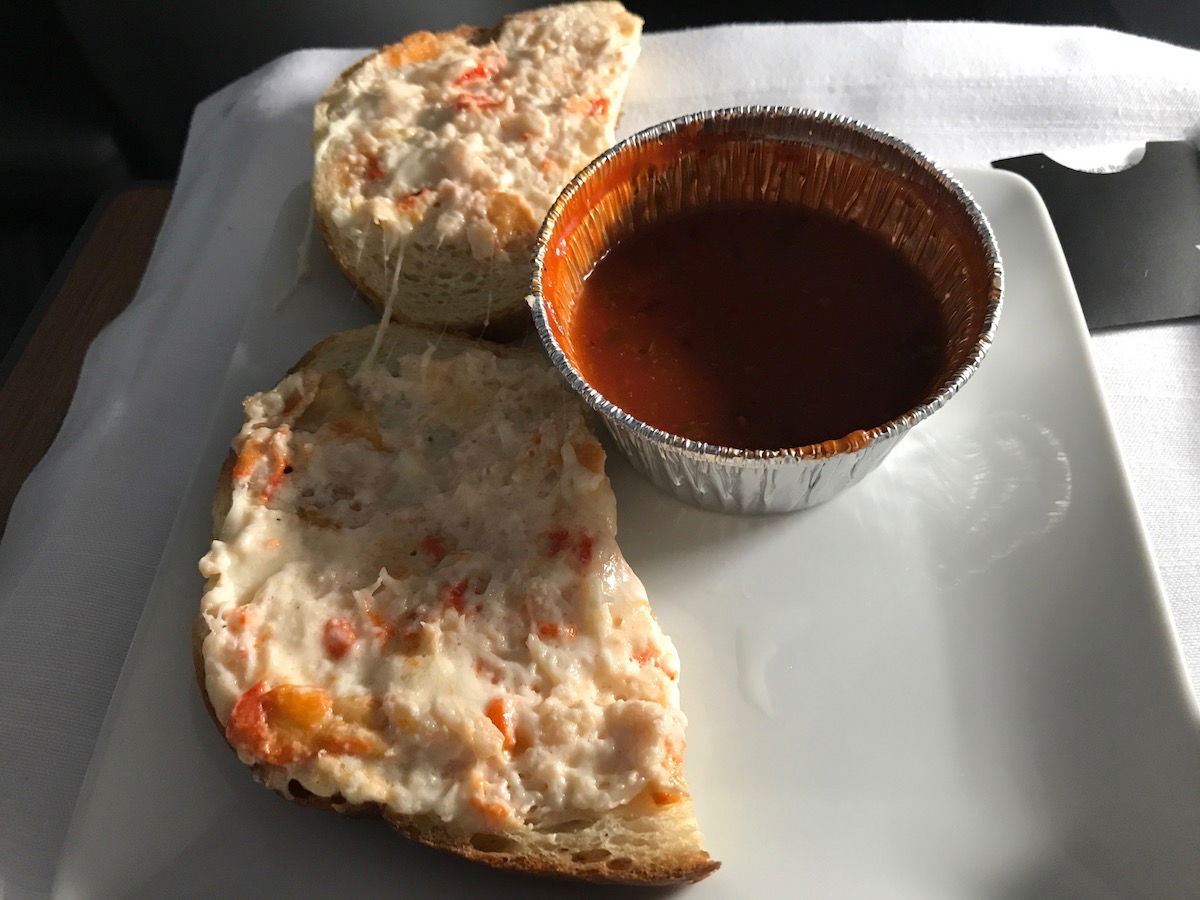 Issues with partner award access
As if the award chart devaluation and American's lack of award availability on their own flights weren't bad enough, American has also been consistently having issues with seeing award availability on some partner airlines. Most recently, it seems like American doesn't have access to a lot of Etihad award availability. The workaround was always to call American's Australia call center, and they could see space that the US couldn't. That doesn't even work anymore.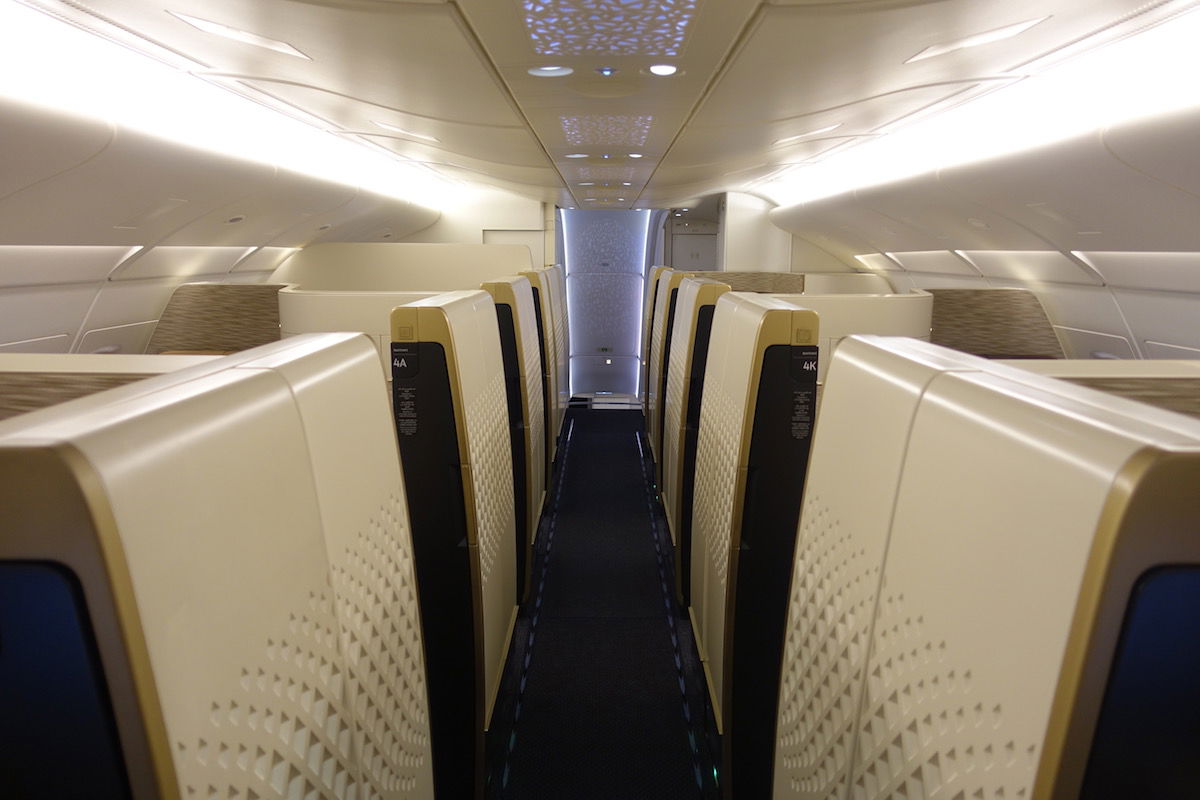 Basic economy rolled out nationwide
Today American rolled out basic economy fares throughout the US. Want to even be able to take advantage of your elite privileges, which are tougher to earn and less generous than before? Then you'll have to pay a premium just for the privilege, typically around $20-40 one-way. Thanks, American.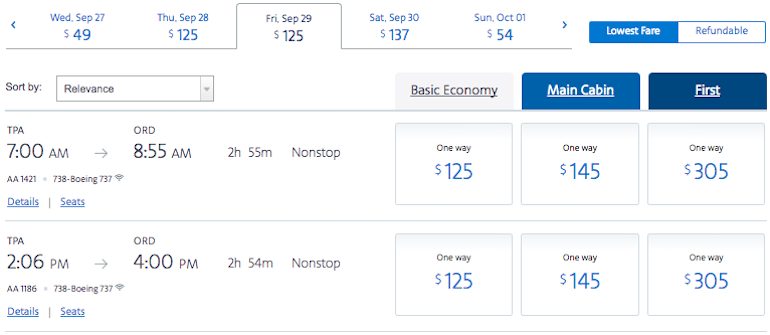 Million miler cuts
One of the nice things about long term loyalty to an airline is the prospect of eventually earning million miler status. Up until 2011, American awarded million miler based on total miles earned, rather than just miles flown. That was far too generous. But now they've gone the opposite extreme, and million miler has been devalued.
The highest status you can earn for American million miler status is Platinum, and lifetime Platinum members are worse off than they were, given that American just introduced the Platinum Pro tier.
Meanwhile United lets million miler members nominate a companion to have whatever elite tier they have. So if you're a United 1K million miler, you can nominate a companion to be a 1K as well.
Positive changes to American Executive Platinum status
I want to be as balanced as possible here, and not just share the negatives. I thought long and hard, and could only come up with three (sort of) positive changes that American has made in the past few years that impact Executive Platinum members:
A 120% mileage bonus
Before American introduced revenue based mileage earning, Executive Platinum members received a 100% redeemable miles bonus, while nowadays they receive a 120% mileage bonus. This comes in the form of earning 11 miles per dollar spent compared to five as a general member, so that's hardly generous.
The only area where it's a slight positive is when traveling on partner airlines, where miles are often still calculated based on distance flown rather than dollars spent. Even those earning rates have been cut significantly, though.
Upgrades on award tickets
As of a few months ago, Executive Platinum members get upgrades on award tickets in markets that are otherwise eligible for 500 mile upgrades. I'm not even sure for how many years Delta has been offering this at all elite levels.
Better longhaul cabins
The domestic American flying experience is about as sad as ever (from the food to the lack of power outlets), though internationally there's no denying that American has made great improvements, at least when it comes to their hard product. Their entire longhaul widebody fleet features direct aisle access from every business class seat, so that's good at least.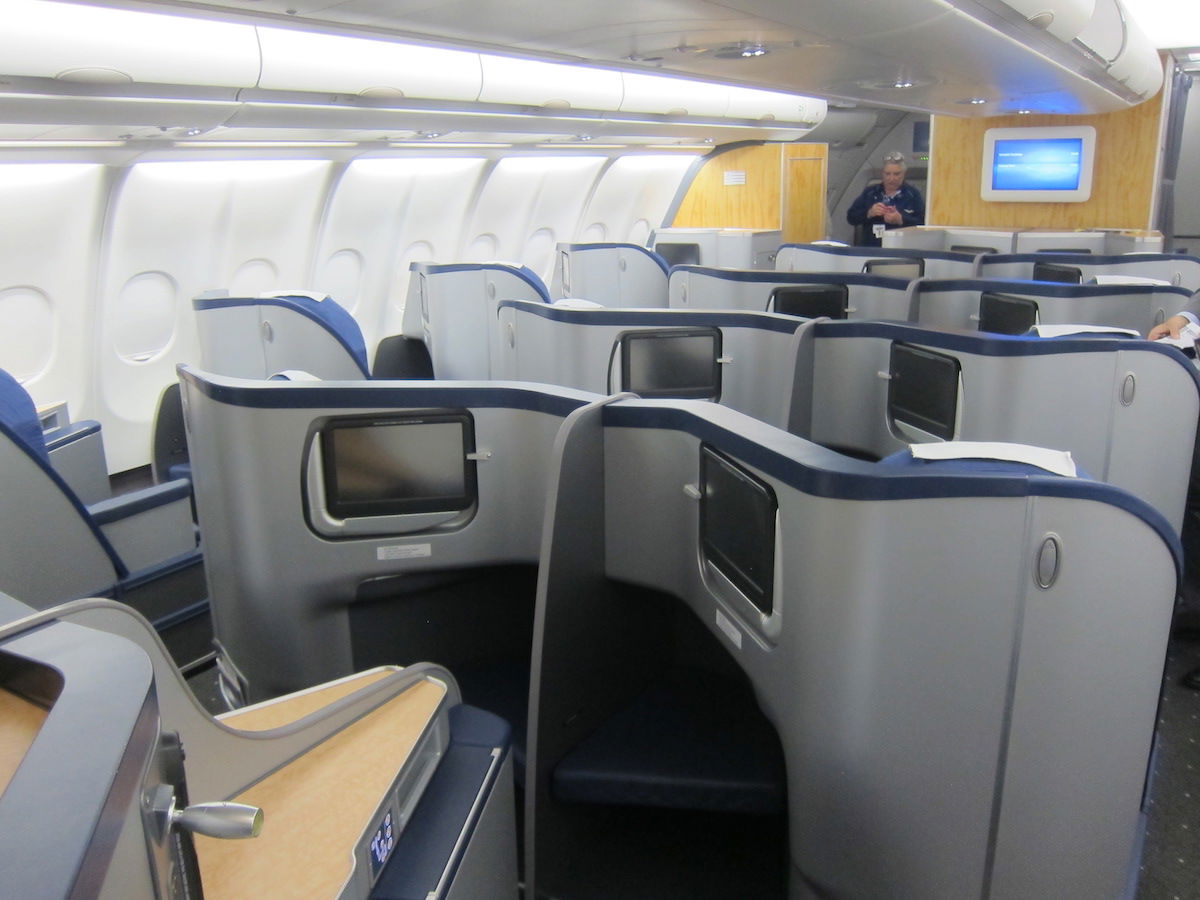 Bottom line
Unfortunately I think AAdvantage's slogan should be "from first to worst," since that's how I can sum up many of these changes. AAdvantage used to be an industry leading loyalty program, while now it's… not.
You'd think the purpose of loyalty programs would be to, you know, make people loyal, but the patterns we've seen at AAdvantage have the opposite effect. Unfortunately this is the reality of the US airline industry, at least for the "big three" Us carriers. It's uncompetitive and there's no incentive for innovation, and to add insult to injury, the "big three" US carriers cry about unfair competition while earning record profits.
There has never been a better time to choose to fly Alaska, JetBlue, and Southwest. They deserve our business, because they're actually trying to offer unique products.