A couple of weeks ago, Portuguese aircraft leasing company Hi Fly announced that they'd be acquiring two A380s in the coming months, which they'll be flying by Spring 2018. There has been very little activity when it comes to the A380 lately, which is why this announcement was so exciting. The only remaining new A380 order is from ANA, though they only have three on order. Other than that, only existing carriers are awaiting delivery on some more of these planes.
Hi Fly presently has a fleet consisting primarily of A340 aircraft, which they lease out to airlines on a temporary basis. For example, I recently flew a Hi Fly A340 from Ponta Delgada to Lisbon, which had a retro ex-Emirates interior.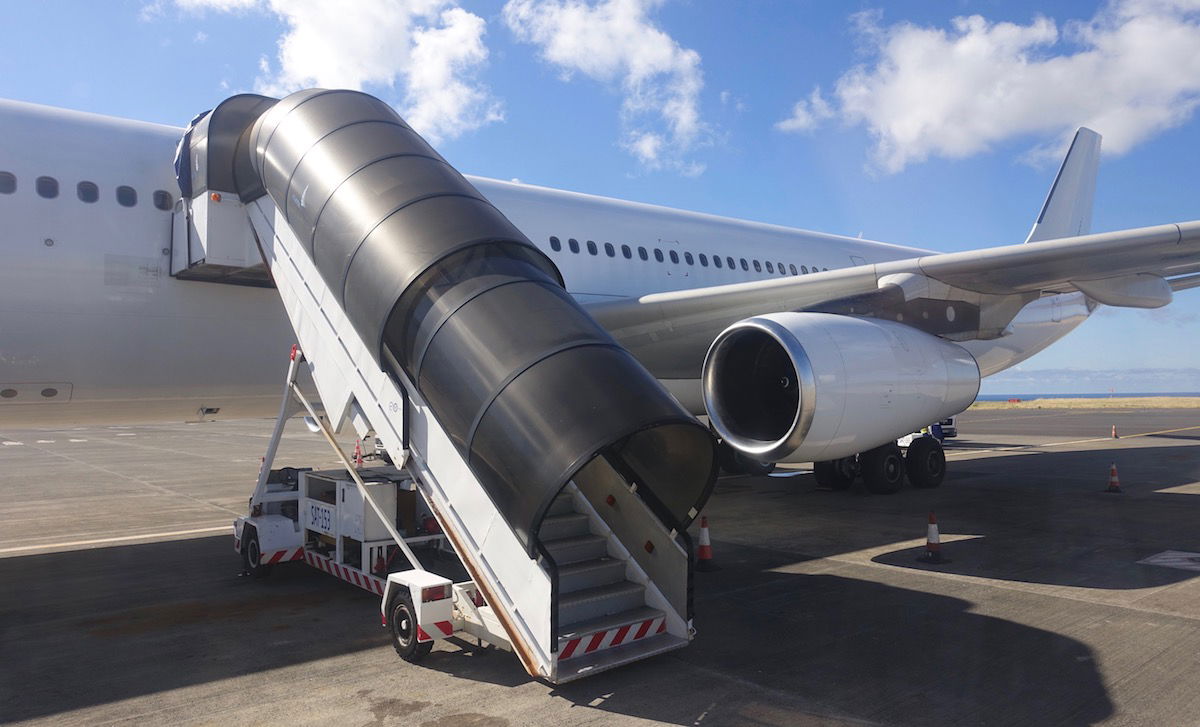 When Hi Fly's A380 acquisition was first announced, we still had a lot of questions — where would Hi Fly be getting these planes, what airlines would they lease them out to, etc.
While we still don't have all the answers, we do now know more than before.
AirInsights did a podcast interview with Hi Fly's CEO, Paulo Mirpuri, to discuss their plans to acquire two A380s. The interview is about 12 minutes, and during it he reveals some interesting information. In case you're not interested in listening to the whole thing, here's a brief summary:
Hi Fly started looking at the possibility of phasing in the A380 about two years ago, to expand their product offering, as their clients wanted more seats, good product quality, and a lower price per seat
Hi Fly is getting these two A380s from Singapore Airlines, as they plan to retire the first five A380s they took delivery of
Airlines are too afraid to buy the A380 because they don't think they can justify the plane year-round, which is where Hi Fly is adding value, by offering it on a seasonal basis
The plane will have a minimum of 560 seats, and they're even considering going to 600 seats
For longhaul flights, they think they can cut the cost per seat by about 20%
Hi Fly thinks that their first contract will see an airline leasing an A380 for an entire year, while the other plane will be leased to an airline that has a seasonal need for the plane
Since the planes have been in service for a decade, they've been amortized by about half, and are available at a cost that makes sense financially for Hi Fly
If the first two aircraft do well, they plan to grow the fleet to 4-6 A380s over the next 4-5 years, depending on how many A380s go back into the market
Hi Fly believes that some airlines they lease to will eventually acquire A380s for themselves on a full-time basis, after seeing how well they perform
While Hi Fly makes it sounds like their decision was a no brainer, it seems like a big risk to me. However, the people running Hi Fly know what they're doing, and I imagine they do have some potential customers lined up. I'll be very curious to see which airline they're working with for a year-long lease.
Keep in mind that Hi Fly is wet leasing these planes, meaning that while the food and amenities will be chosen by the client (airline), the flight will be operated by Hi Fly cockpit and cabin crews. So for a long term arrangement, it'll be very tough for an airline to manage the service quality when it's not their own employees delivering the experience.
I can't even begin to speculate what airline they're talking to, though I sure am curious. Last year IAG's CEO indicated that he could see a place for the A380 in Aer Lingus' or Iberia's fleet. Could we see one of those airlines operating the plane? I guess we'll have to wait and see…
What airline(s) do you think Hi Fly is talking to regarding a seasonal or year-round A380 lease?