WOW Air keeps growing their US route network at an incredible pace. Their first US destination was Boston in March 2015, and since then they've added flights to Baltimore, Los Angeles, San Francisco, Newark, Miami, Pittsburgh, and Chicago. A couple of weeks ago we learned that they'll add flights to Cincinnati, Cleveland, Detroit, and St. Louis, in the spring of 2018. Once these destinations are added, WOW Air will serve a dozen cities in the US.
WOW Air has now announced their next US destination. As of May 24, 2018, WOW Air will offer 3x weekly flights to Dallas Ft. Worth Airport. The schedule for the flight will be as follows:
WW191 Reykjavik to Dallas departing 9:30PM arriving 12:45AM [Mon, Wed, Fri]
WW192 Dallas to Reykjavik departing 4:10PM arriving 4:45AM (+1 day) [Tue, Thu, Sat]
The flight is blocked at 8hr15min westbound and 7hr35min eastbound.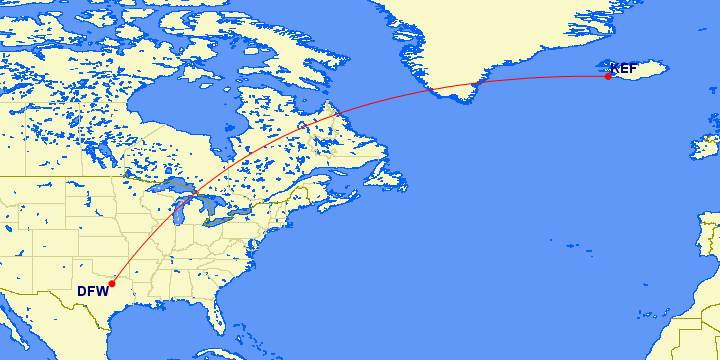 WOW Air's Dallas service will be operated by one of their A330s. Unlike most of their US destinations, Dallas can't be served with one of their narrowbody aircraft, due to the distance of the flight (~3,750 miles each way).
As you can see, WOW Air's aircraft utilization on this route is horrible, as the plane will be on the ground in Dallas for almost 16 hours. Furthermore, as you can see, the flight lands in Dallas at 12:45AM, which isn't an especially convenient time.
That's simply because WOW Air's route network is based around optimizing connections between the US and Europe, so the priority is that all flights arrive and depart Iceland around the same time, rather than having the priority be quick turnarounds at their outstations. This is the same reason that Icelandair has historically had a plane sitting on the ground in Seattle for 23 hours per day.
As a result, WOW Air isn't just useful if your final destination is Iceland, but is also useful if you're traveling to Western Europe. They offer connections to over a dozen destinations in Europe, so they're a cheap way to fly from the US to Western Europe with a stop.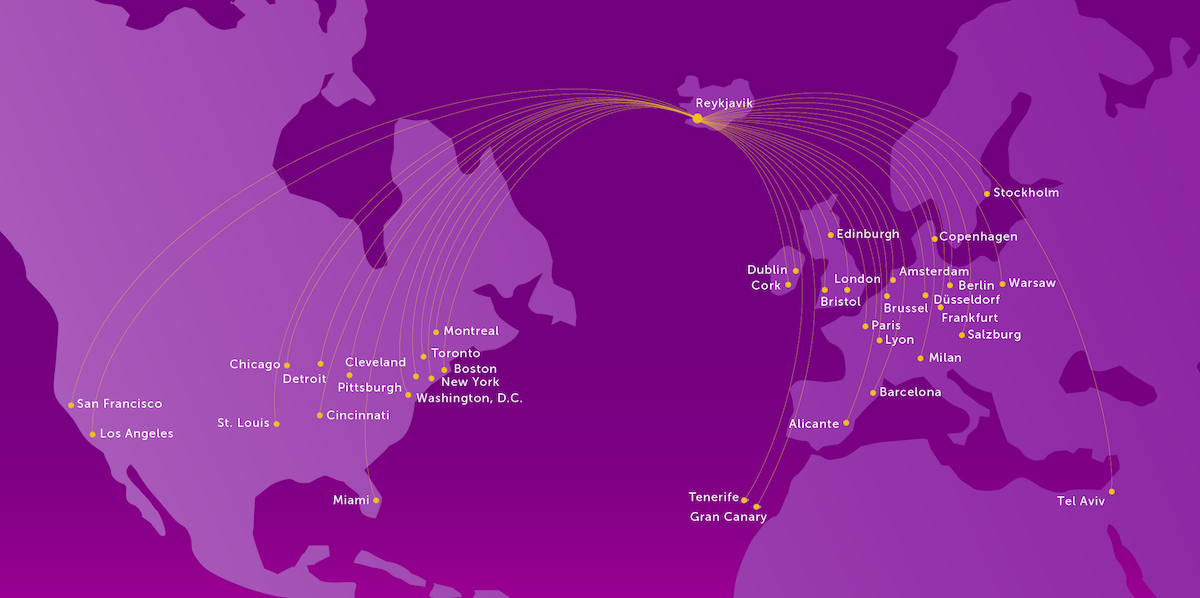 As of now the cheapest WOW Air fares I'm seeing from Dallas to Iceland are ~$169 one-way, based on a roundtrip purchase.
While that has the potential to be a great deal, keep in mind that WOW Air is as "no frills" as they get, as they charge for everything, including bags, seat assignments, food, etc. They even adjusted their carry-on policy earlier this year. So be sure you crunch the numbers before booking, so you can figure out if you're actually getting a good deal. Nowadays transatlantic flights are often also inexpensive on "full service" airlines, so the savings might not be that big in all cases.
When WOW Air first launched US service a couple of years ago, Gaurav was kind enough to share his experience flying WOW Air between Boston and Iceland, and had positive things to say overall. If you come in with the right mindset, they're a solid option.
Anyone planning to fly WOW Air between Dallas and Iceland?