Priority Pass has been getting creative lately in terms of the "lounges" they're adding to their network, and there's nowhere that's more evident than Portland Airport. In the past few months Priority Pass has added House Spirits Distillery and Capers Cafe to their network, both of which are in Terminal C at Portland Airport.
Priority Pass ordinarily gets you access to lounges, though since these aren't traditional lounges, you instead get a $28 per person credit at each of these places.
Ford and I are spending a few days in Portland, and my main motivation for the trip was to review the Priority Pass lounge offerings at Portland Airport. Ford has never been to Portland, though, so exploring the city with him was a nice secondary reason.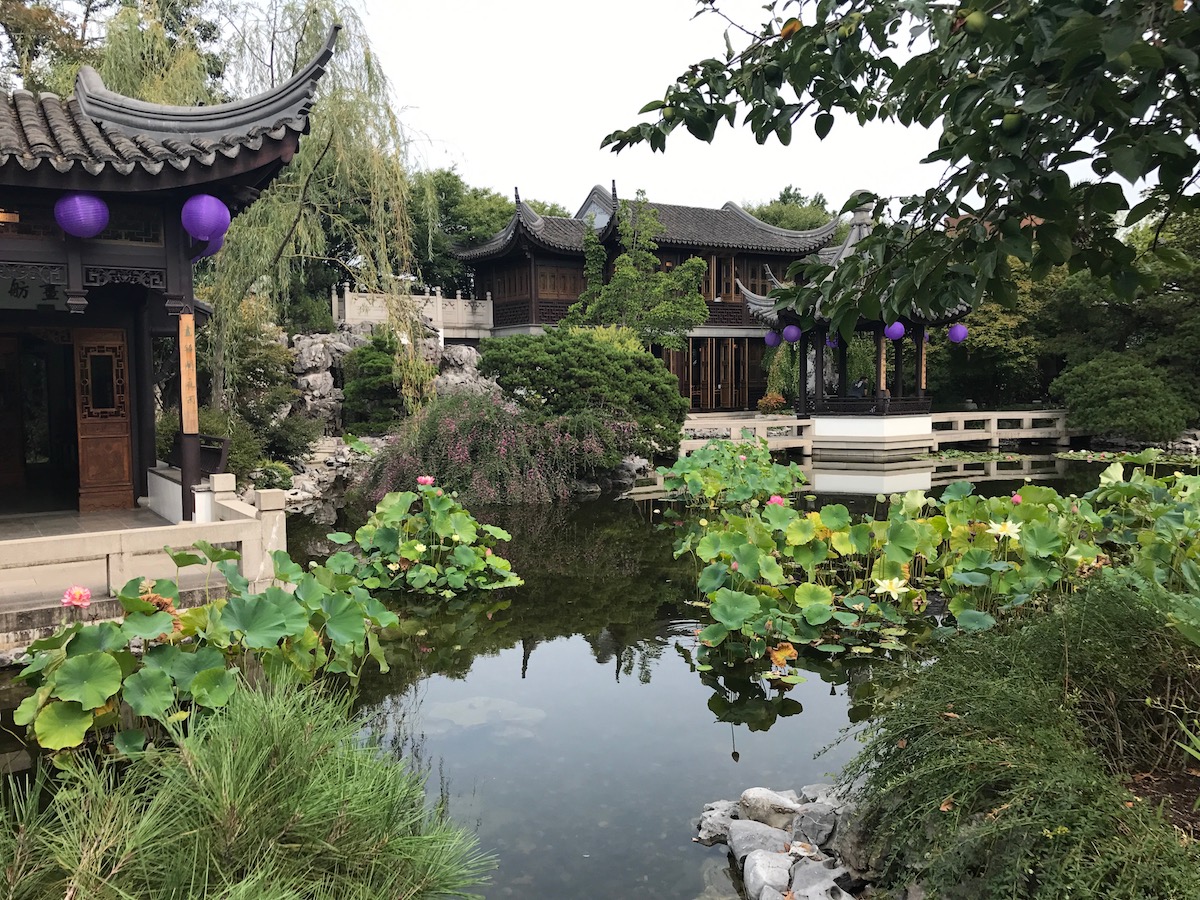 Originally our plan was to arrive at the airport way early for our flight out of Portland, but when we landed at Portland Airport Wednesday evening, we found the airport to be really quiet.
Ford knows how important reviews are for me, and also how much easier my "job" is when a place is empty rather than full. We had a nice dinner reservation in Portland for 8PM, though secretly I had different plans, and I knew I'd have to use the foot-in-the-door technique for it to work.
We still had a date night of sorts, just on slightly more avgeek and budget friendly terms than Ford was expecting (it was free, minus tips). As we walked towards the terminal exit, I said "hey, that's the distillery I wanted to review. It's totally empty right now, why don't we stop there to have a pre-dinner drink, and I can knock out the review at the same time?" Ford was totally onboard.
This place was awesome. They even have a special $28 menu, clearly targeted at Priority Pass members. However, that includes a lot of alcohol. The $28 per person option comes with a tasting of five spirits, plus two cocktails.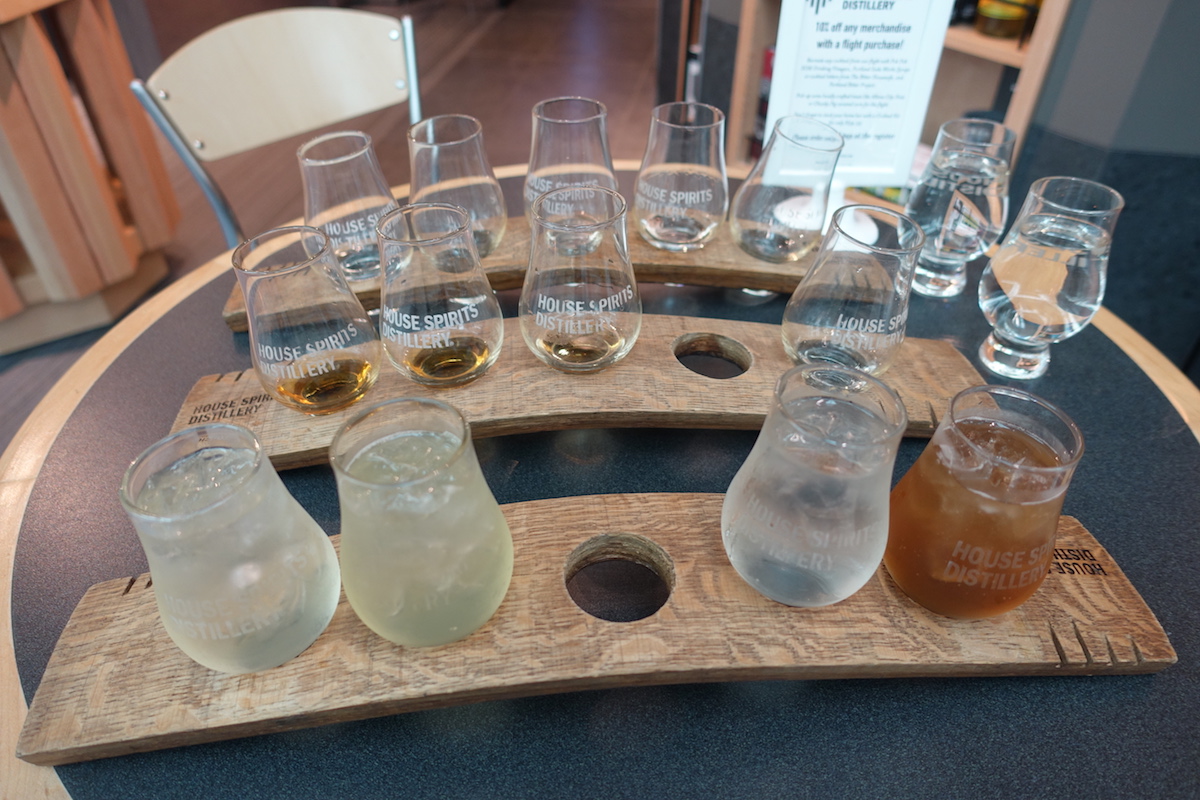 Like, uhhhh, that's a lot of alcohol, especially for a liquor-lightweight like me. So while I initially told Ford it would be quick, we ended up sitting there for an hour talking, enjoying our drinks, and frankly, getting a bit tipsy.
We both agreed we were fairly tired (I had gotten up at 4AM and usually go to bed by 8PM), so a dinner past my bedtime sounded like a real stretch.
Much to my surprise, Ford suggested we go to the restaurant in the airport that he knew I wanted to review. So we went to Capers Cafe, which was just a short walk from the distillery.
Perhaps not the most charming ambiance for a date night, but we still had a damn good time. We each ordered a glass of New Zealand sauvignon blanc (and at $7, it was quite a deal), a kale salad with chicken, and beef chili.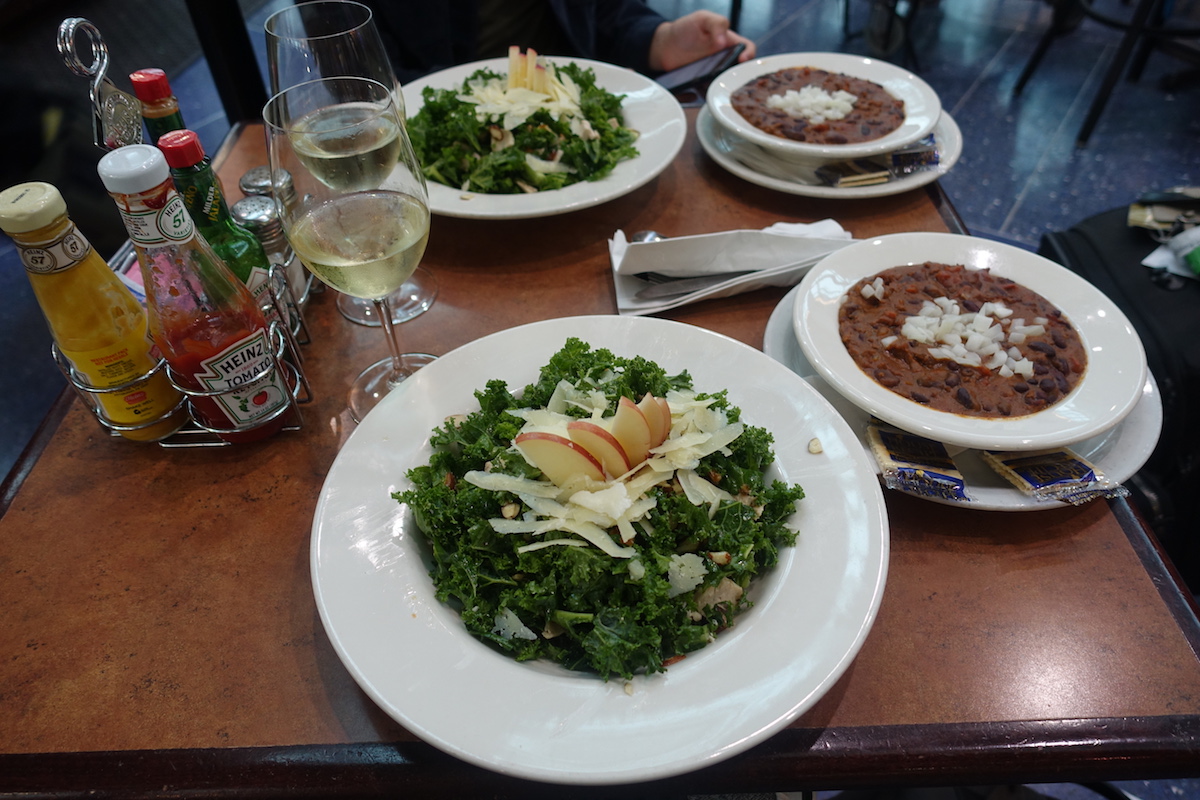 While we hadn't been doing the math in our heads, the total came out to $55, just a dollar under our $56 limit.
Lastly we stopped by the Alaska Lounge, also using Priority Pass. I wish I could say it was for dessert or an after dinner drink (it would make a better story), but the reality is that we were stuffed and also sufficiently "hydrated." Instead it was just to snap some pictures of the lounge, given that it was fairly empty, which is rare.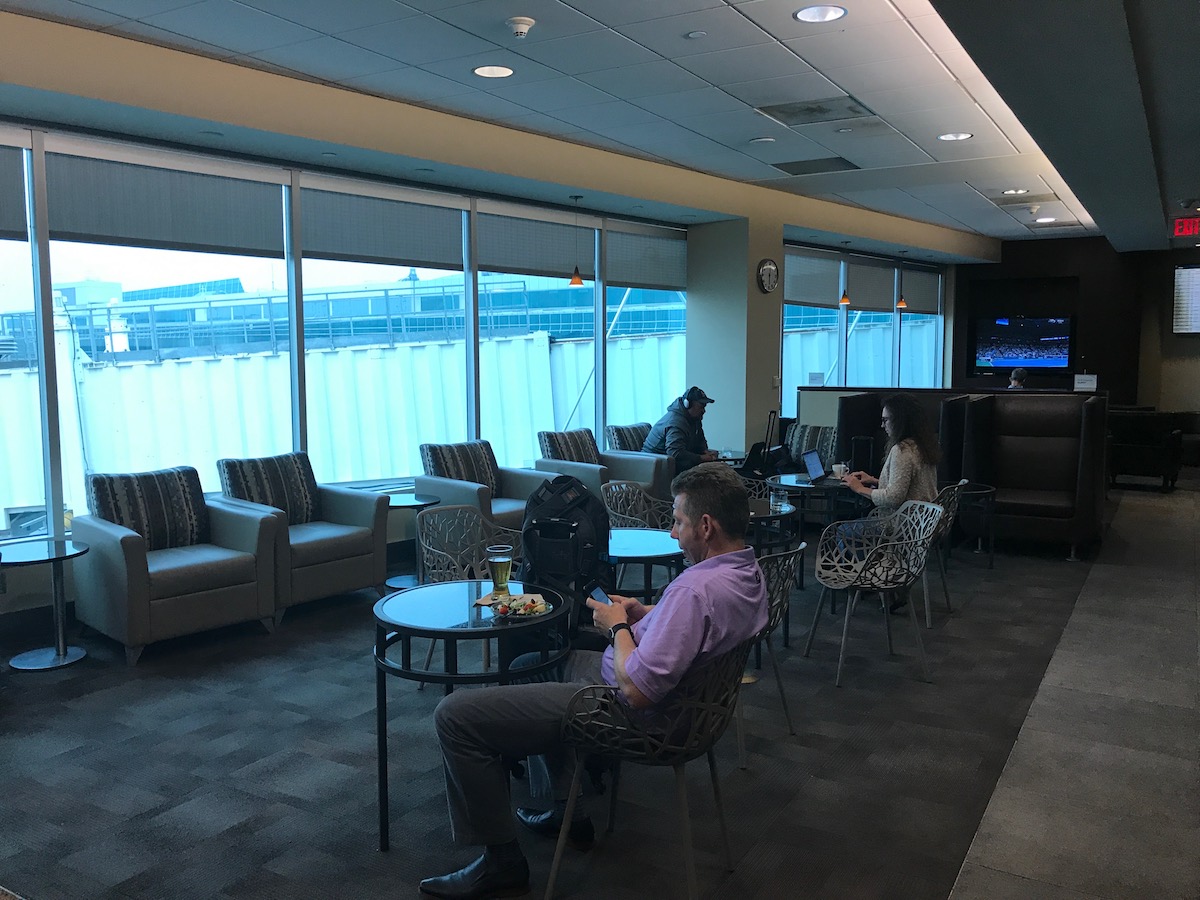 Thanks for a fun night, Priority Pass! And stay tuned for the reviews of each of these individual Priority Pass locations, which I'll be publishing over the coming days. It might not sound like the most romantic night, but we had a really, really fun time.