A few days ago I wrote a post about the value of earning oneworld Sapphire status with any program other than American AAdvantage. Oneworld Sapphire members get lounge access whenever they fly with a oneworld airline, and that includes access to American Flagship Lounges.
In other words, if you were a British Airways Silver member, you'd get access to American's Flagship Lounge JFK, even if you're just flying domestically. As of now only one Flagship Lounge is open, though with Flagship Lounges in Chicago, Dallas, Los Angeles, Miami, and Philadelphia scheduled to open, there will be lots more opportunities soon.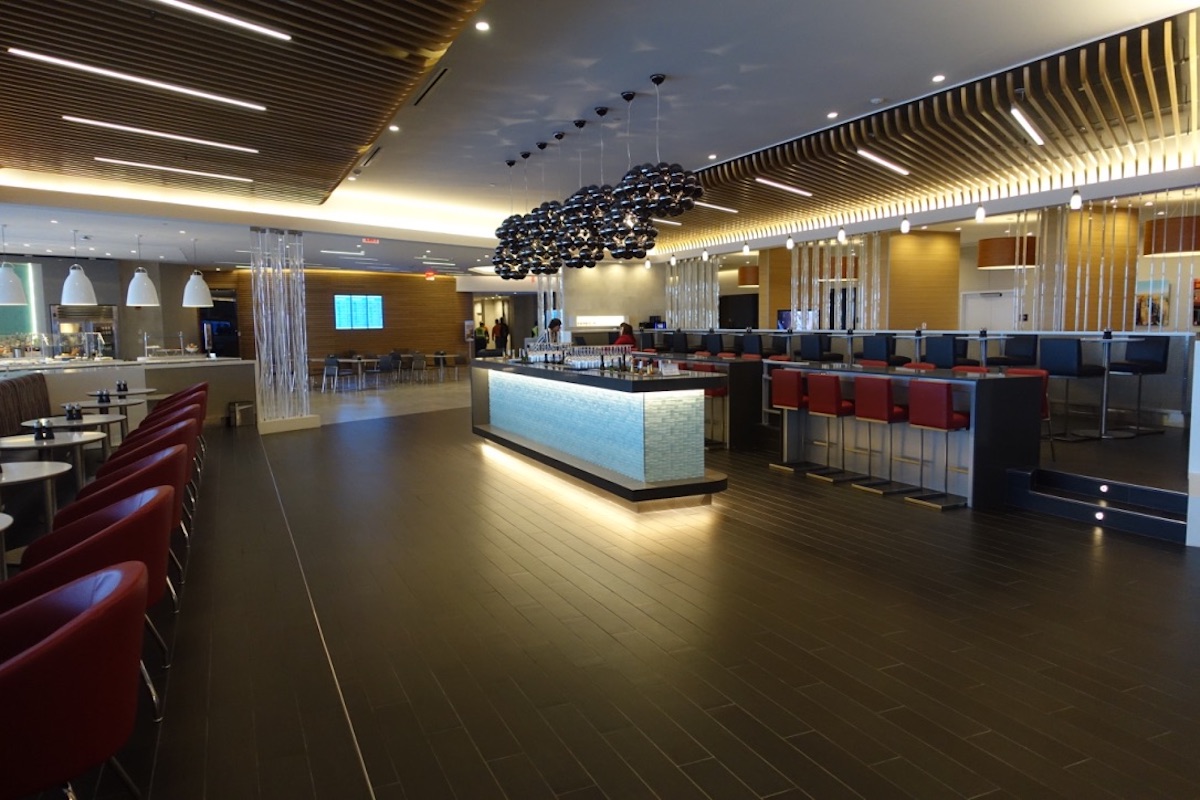 If you don't want to actually earn oneworld Sapphire status by flying (which isn't that tough in many cases), one airline will outright sell you the status by the month. LoyaltyLobby notes that S7 Airlines (the oneworld airline based in Russia) will sell you their Gold status (which equates to oneworld Sapphire status) by the month. Here's what their website says (you have to view the Russian version of the site to see this, and can then use Google Translate):
The service is valid for payment of Gold status and is available to any participant of the program.

The minimum period for which the service is possible is 1 month.

The cost of one (1) month of use of the status: 15,000 rubles or 30,000 miles.

The cost of the service is calculated as the cost of 1 month * N months at the request of the participant.

A card certifying the presence of status is virtual (it is displayed in the Personal Area). A physical medium is not manufactured.

The service is non-refundable.
15,000 rubles is ~260USD. Now, that's not an insignificant amount of money. However, it's still something that might interest some, especially when you consider the other benefits that come with oneworld Sapphire status.
In addition to lounge access, keep in mind that oneworld Sapphire status comes with the following benefits:
Access to priority Business Class check-in
Priority boarding
Access to preferred or pre-reserved seating when offered by the airline operating the flight
Priority standby and waitlisting (where offered)
So I'm not suggesting that this is some huge bargain that everyone should take advantage of, but it's at least something to be aware of. I  had no clue that any airline sold oneworld Sapphire status by the month. If you don't otherwise have status but have an especially busy month for oneworld travel, paying ~260USD to access Flagship Lounges, get priority check-in, boarding, etc., might not be a bad deal.
(Featured image via Humphrey Manusiwa)